The indictment against former President Donald Trump in New York is just one of several investigations and lawsuits he's facing on both the state and federal level.
ABC News learned Trump was indicted by a Manhattan grand jury on Thursday, according to multiple sources with knowledge of the matter. While it was not clear what charges were being brought, but Trump was being investigated in connection to a hush money payment made in the final days of the 2016 campaign.
He and the Trump Organization are at the center of various lawsuits, civil and criminal cases and investigations across the country. They deny wrongdoing and argue in response they are victims of overzealous prosecutors or political persecution.
Trump, who is running for president in 2024, has contended Democrats want to keep him from regaining the White House.
Here is a recap of the major ongoing cases and investigations:
Stormy Daniels hush money case
The Manhattan district attorney's investigation focused on an alleged hush money scheme involving the adult film actress.
The ongoing probe reportedly centered on whether Trump falsified business records in connection with an alleged $130,000 payment made to Daniels before the 2016 presidential election to allegedly prevent her from going public with claims of a 2006 affair, which Trump has long denied.
Any arrest would be historic, as Trump would be the only former president ever indicted for criminal conduct.
Trump's attorney Joe Tacopina, during an appearance on "Good Morning America," claimed the payment was not directly related to the campaign.
"It's not a contribution to his campaign," Tacopina said. "He made this with personal funds to prevent something coming out false but embarrassing to himself and his families young son. That's not a campaign finance violation not by any stretch. So personal funds and personal use of funds spending to fulfill a commitment and obligation or an expense of a person that would be existing, irrespective of the campaign, is not a violation."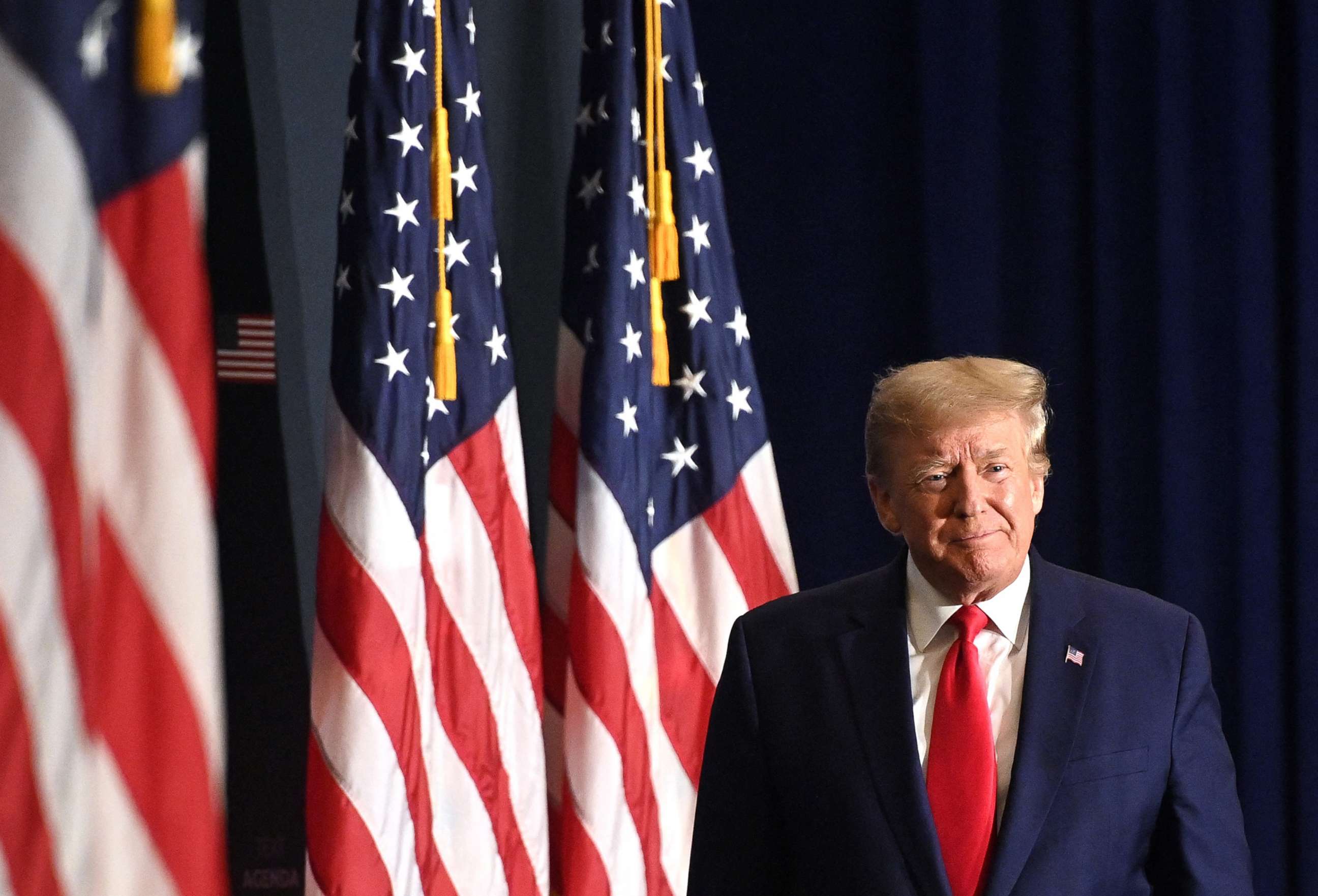 Probe of Trump's handling of White House records
As ABC News reported last year, the Justice Department opened a grand jury investigation related to Trump's alleged mishandling of classified documents, including the revelation that he had brought boxes of documents with him to his Mar-a-Lago estate when he left the White House in January 2021.
On Aug. 8, 2022, FBI agents searched Mar-a-Lago and appeared to seize 27 boxes -- including sets of documents of various classifications ranging from confidential to top secret and more -- according to unsealed court documents.
A redacted copy of the search warrant and related papers indicates that among the potential crimes the DOJ is investigating one could be a violation of part of the Espionage Act involving the gathering, transmitting or loss of defense information.
The other two areas of DOJ concern are 18 USC 2071, which involves any federal government employee who willfully and unlawfully conceals, removes, mutilates, obliterates, falsifies or destroys public records; and 18 USC 1519, obstruction of justice.
The DOJ appointed Jack Smith as special counsel to oversee the probe in November 2022.
Jan. 6 inquiries
Smith is also investigating Jan. 6 and the activities leading up to that day by Trump and his allies regarding efforts to overturn the 2020 election.
ABC News reported that Smith subpoenaed Ivanka Trump, Jared Kushner and former Vice President Mike Pence as part of the probe.
A House select committee spent 17 months investigating the Jan. 6, 2021, attack on the U.S. Capitol and the effort by Trump and his allies to overturn the 2020 election.
In its final report released in December, the committee called on Congress to consider barring Trump from holding further office. The panel also referred Trump and others to the Justice Department for "possible prosecution under 18 U.S.C. 2383, including for assisting and providing aid and comfort to an insurrection," as described in the report.
Trump responded to the committee's final report in a five-minute video posted to Truth Social. In the clip, he refuted the panel's findings and said it "did not produce a single shred of evidence that I in any way intended or wanted violence at our Capitol."
House Republicans, now the majority in the chamber, are launching their own review into the Jan. 6 attack and the select committee's work.
Manhattan district attorney investigation
The Trump Organization was convicted in December 2022 of 17 tax crimes, including conspiracy and criminal tax fraud, following a years-long investigation from Manhattan District Attorney Alvin Bragg's office. In January, the company was fined $1.6 million.
The company denied wrongdoing, and said it would appeal.
"These politically motivated prosecutors will stop at nothing to get President Trump and continue the never ending witch-hunt which began the day he announced his presidency," the company said in a statement after the fine was announced.
The probe also led to charges of tax fraud against Allen Weisselberg, the longtime CFO of the Trump Organization. He initially pleaded not guilty, but subsequently pleaded guilty to 15 counts in total, including grand larceny and tax fraud.
Weisselberg is currently serving a five-month prison sentence.
Bragg is continuing a broader criminal probe into Trump and his business practices, including whether Trump fraudulently inflated his assets to obtain financial benefits.
The Manhattan district attorney said in September 2022 the "criminal investigation concerning former President Donald J. Trump, the Trump Organization, and its leadership is active and ongoing." In December 2022, he announced the appointment of Matthew Colangelo as senior counsel.
New York state attorney general civil lawsuit
New York State Attorney General Letitia James filed a $250 million civil lawsuit against Trump in September 2022 alleging a decade's worth of fraudulent business practices. The suit accuses the Trumps of "grossly" inflating the value of the former president's assets by billions of dollars, and cheating lenders with false and misleading financial statements.
In response to the lawsuit, Trump attorney Alina Habba said the filing was "neither focused on the facts nor the law -- rather, it is solely focused on advancing the Attorney General's political agenda."
Trump sued James, a Democrat, in November 2022 accusing her of "intimidation and harassment." A New York judge declined to toss the New York attorney general's case, warning Trump his arguments against James were bordering on "frivolous." The former president withdrew the lawsuit in late January.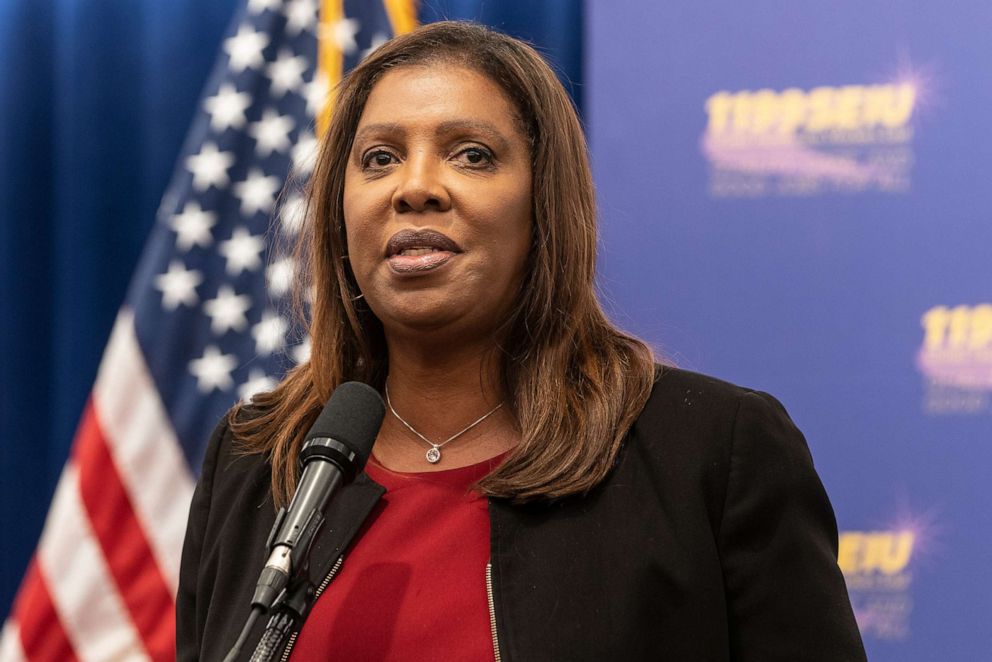 Trump, his daughter Ivanka and his son Donald Jr. were deposed during the attorney general's probe.
During Trump's questioning under oath in August 2022, he cited his Fifth Amendment protection against being made to testify against himself. Trump has called James "racist" and said her work was part of a "Banana Republic."
Georgia criminal investigation
Fulton County District Attorney Fani Willis launched a criminal investigation in 2021 after a phone call was released showing Trump tried to pressure Georgia election officials to find enough votes to overturn his 2020 election loss to Joe Biden.
Willis convened a special grand jury to investigate Trump's actions, which finished its work in January. The grand jury heard testimony from Republican Sen. Lindsey Graham, Trump attorney Rudy Giuliani and others.
The grand jury recommended to prosecutors that they seek indictments against witnesses who they believe may have lied during their testimony, according to excerpts of its final report, though the jury didn't list names of those it believed committed perjury.
That grand jury does not have the ability to return an indictment and can only make recommendations. Another grand jury would need to be convened in order to bring forward any charges.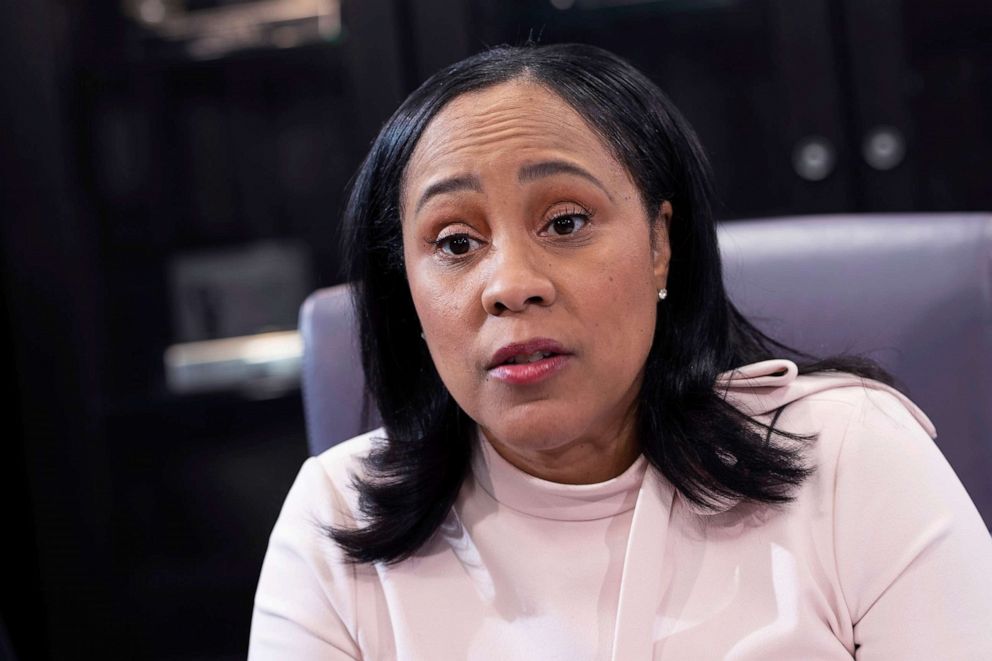 A spokesperson for Trump responded to the grand jury report excerpts in a statement.
"The long awaited important sections of the Georgia report, which do not even mention President Trump's name, have nothing to do with the President because President Trump did absolutely nothing wrong," the spokesperson said.
"The President participated in two perfect phone calls regarding election integrity in Georgia, which he is entitled to do -- in fact, as President, it was President Trump's Constitutional duty to ensure election safety, security, and integrity."
E. Jean Carroll defamation lawsuit
E. Jean Carroll, a former Elle columnist, sued Trump in 2019 for defamation after he denied her rape allegation. The former president asserts he has never met her and claimed Carroll made up her account to sell a book.
Trump attempted to countersue Carroll on the grounds that her defamation suit was baseless, but his effort was rejected in March 2022.
The trial was scheduled to begin in April but has been delayed indefinitely a pending decision in a D.C. federal appeals court that would halt the case if it's determined Trump was acting in his official capacity as president when he denied Carroll's rape claim.
In November, Carroll filed a second lawsuit against Trump alleging defamation and battery under a New York law that allows alleged adult sex assault victims to bring claims even if the statute of limitations has expired.
Westchester district attorney investigation
News broke in the fall of last year that the Westchester County District Attorney Mimi Rocah opened a criminal investigation into the Trump Organization's golf course in Briarcliff Manor, New York.
Among the issues being probed by investigators is how the Trump Organization has valued its holdings for tax purposes.
A spokesperson for the Trump Organization said at the time the probe was a continuation of a "witch hunt" against Trump.