The TAKE with Rick Klein
Interested in
The Note?
Add The Note as an interest to stay up to date on the latest The Note news, video, and analysis from ABC News.
The lookout is on for a wave this year. But there's a force coming together that figures to give it one monumental challenge – if not blow it back entirely.
That force, as always, is President Donald Trump. He is at this moment acting emboldened by victories both real and perceived, and is buffeted by allies on Capitol Hill, conservative media, and the campaign trail who say publicly he can do no wrong.
This week brought him a win in a national anthem controversy he himself essentially created; success in stoking concerns about Robert Mueller's probe based on little beyond conspiracy theories; and praise from his allies for pulling out of a summit with North Korea he just agreed to a few weeks ago.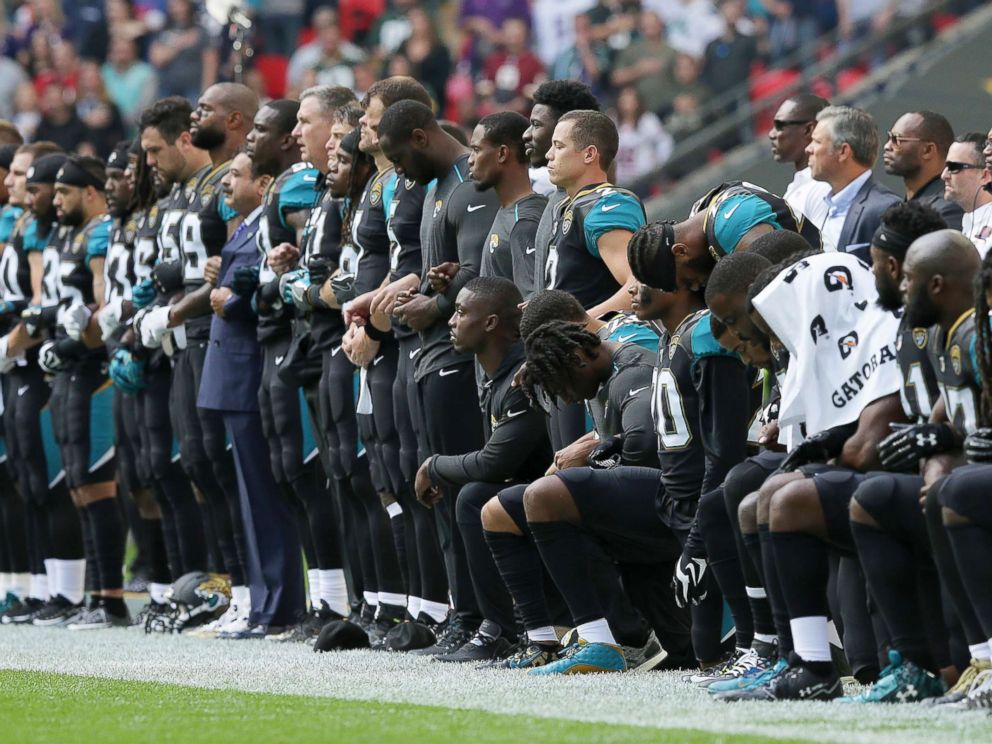 Trump is finding himself defined by endeavors he's seeking out – acting, not reacting. And his party is rallying behind him, with few exceptions.
Sen. Jeff Flake, R-Ariz., said at Harvard this week, "Our presidency has been debased by a figure who has a seemingly bottomless appetite for destruction and division."
That echoed with barely a blip in another Trump-dominated week.
The RUNDOWN with MaryAlice Parks
Another week of 'us vs. them.'
Comments from the administration were seen by critics as inflaming racial divisions in the country and politicizing law enforcement work.
While speaking on Capitol Hill, Secretary of Education Betsy Devos suggested public schools could report undocumented students to authorities, despite a Supreme Court ruling mandating schools to provide education to minors regardless of their immigration status.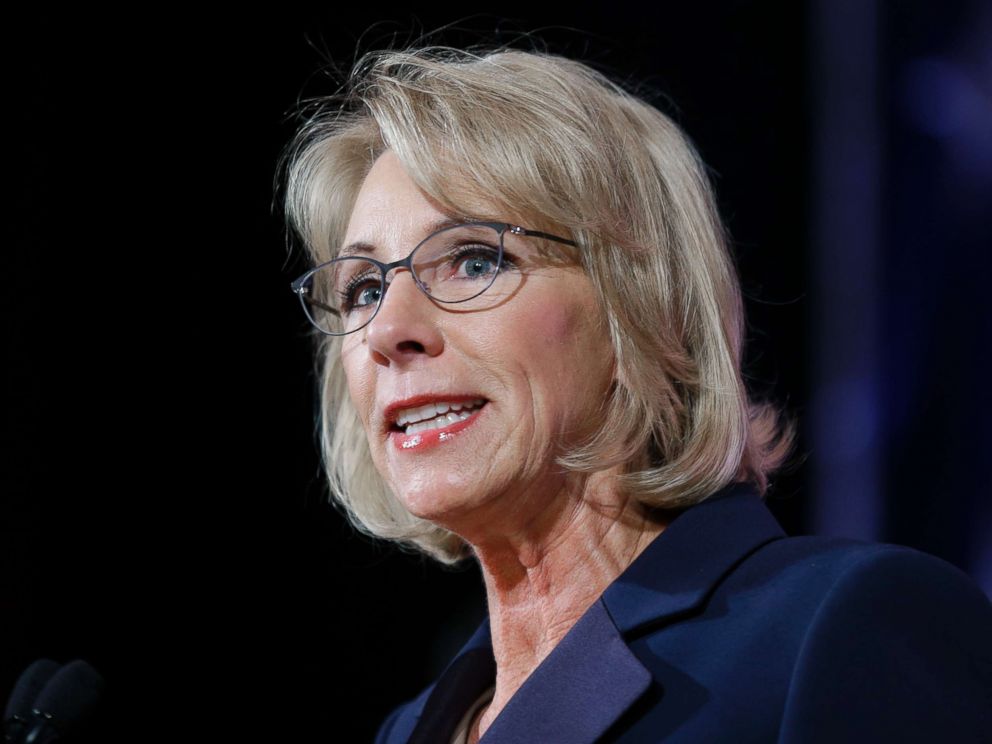 During a Fox News interview, the president said if some NFL players continued their silent protest against police brutality by kneeling during the national anthem or staying in locker rooms, then "maybe [they] shouldn't be in the country."
Wednesday, at a round-table on gang violence, the president said unaccompanied minors arriving at the southwest border, the vast majority of whom are fleeing violence in Central America, "look so innocent."
"They're not innocent," he said.
The president blamed the gang violence on Democrats, while in the same week he insinuated Democrats somehow signed off on "spying" on his 2016 campaign.
What's been reported is an FBI informant interviewed people to learn more about potential Russian meddling. It was a week of suggestion, finger-pointing and other-ing.
The TIP with Esther Castillejo
Vice President Joe Biden spoke to a friendly crowd of New York Democrats Thursday, and while his surprise appearance was advertised as a push for Gov. Andrew Cuomo's bid for reelection, Biden's speech seemed to focus more on a campaign that's yet to be announced: his own.
"There's a lot of ugliness in our politics right now. That means we're gonna have to fight for the vision of a nation we know it's possible," Biden said. "It's about time we pick our heads up – remember who the hell we are as Americans. We are moving on. We are changing politics in our country. We are taking back control."
In what sounded like a presidential pitch, the former vice president hit all the points: immigration, race, marriage equality, infrastructure, the middle class and jobs.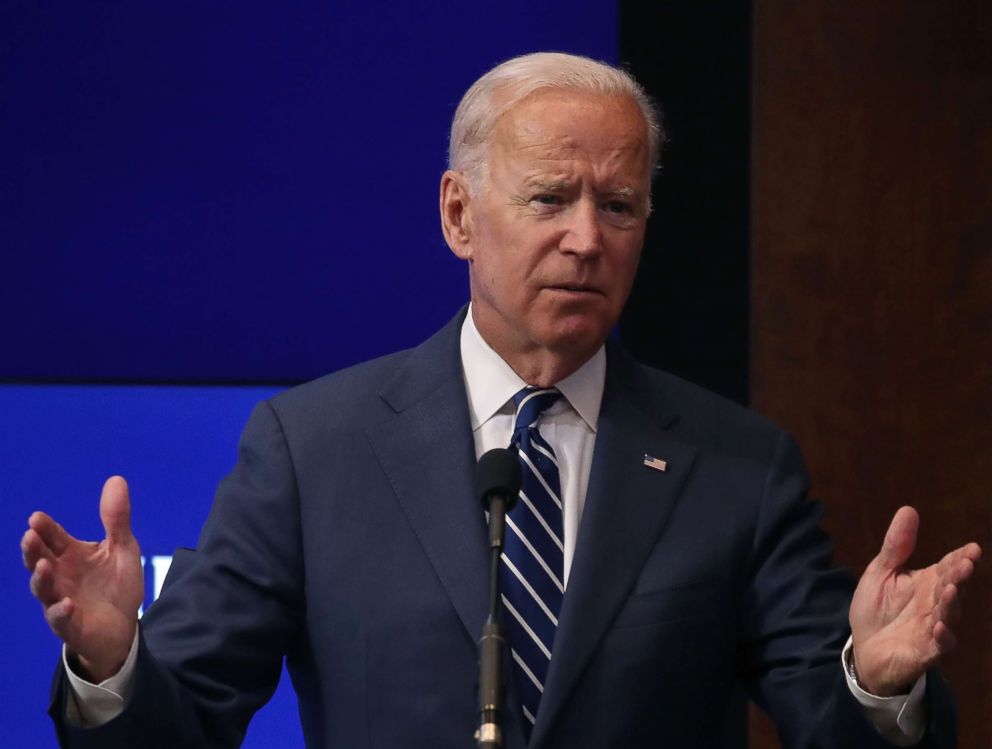 "I take a back seat to no one on my progressive values. Zero. No one," he said. "I made a commitment when I decided not to run [in 2016] that I'd do anything in my power to win back House and Senate seats, and governor," he said of his active campaign speaking schedule.
Biden took jabs at Republicans, but didn't give Democrats a pass, saying some in the party have become "too elitist."
WHAT YOU NEED TO KNOW TODAY
President Trump participates in the U.S. Naval Academy Commencement at 10 a.m.
Secretary of Defense Jim Mattis hosts an honor cordon and meeting with Claus Hjort Frederiksen, Denmark's defense minister, at the Pentagon at 10 a.m.
The United Services Automobile Association and the National Park Service install a temporary memorial of more than 645,000 poppies to honor all the men and women who have sacrificed their lives in service of the U.S. since World War I at the National Mall and Memorial Parks in Washington D.C. at 9 a.m.
This Week on 'This Week': Senate Intelligence Committee Member Sen. Marco Rubio, R-Fla., House Intelligence Committee Ranking Member Rep. Adam Schiff, D-Calif., and former CIA and NSA Director Michael Hayden, author of the new book "The Assault on Intelligence," come to 'This Week" Sunday.
QUOTE OF THE DAY
"The art of diplomacy is a lot harder than the art of the deal." – Senate Foreign Relations Committee's top Democrat, Sen. Bob Menendez of New Jersey in blaming top officials for sending the wrong message and mishandling the opportunity to talk with North Korea.
NEED TO READ
President Trump 'dictated every word' of letter to Kim Jong Un canceling summit. President Donald Trump "dictated every word" of a letter directly to North Korean leader Kim Jong Un on Thursday announcing that he is canceling the much anticipated nuclear summit. Trump called it a "truly sad moment in history." (Jordyn Phelps and Alexander Mallin) https://abcn.ws/2s91EDw
Pompeo blames North Korea for summit cancellation, but still hopeful it will happen. The Trump administration is blaming North Korea for President Donald Trump canceling his summit with Kim Jong Un, with Secretary of State Mike Pompeo saying the country's recent rhetoric showed they were unprepared to meet. (Conor Finnegan) https://abcn.ws/2KRmvCZ
'A bit of a setback' one lawmaker says of canceling North Korea summit. In the wake of President Donald Trump's cancelation of a planned nuclear summit with North Korean leader Kim Jong Un, members of Congress were quick to play the blame game. (Stephanie Ebbs and Mariam Khan) https://abcn.ws/2kmaTNd
Congressional leaders meet with DOJ, intel officials on informant controversy. Top congressional leaders met with senior intelligence and law enforcement officials Thursday in a series of White House-brokered meetings to review highly-classified information about the Russia investigation, including possible details about a reported FBI informant in touch with several Trump campaign advisers during the 2016 presidential campaign. (Benjamin Siegel) https://abcn.ws/2GMQjhV
President Trump posthumously pardons boxer Jack Johnson. President Donald Trump signed a full posthumous pardon for former heavyweight boxer Jack Johnson in a surprise Oval Office ceremony alongside actor Sylvester Stallone, former heavyweight boxer Lennox Lewis, and others. "It's my honor to do it. It's about time," Trump said during the ceremony in the Oval Office. (Alexander Mallin) https://abcn.ws/2J3ZsYE
Senate passes bill governing sexual harassment cases in Congress. The Senate has passed a landmark measure that would hold lawmakers personally accountable for sexual harassment, including making them pay for claims out of their own pockets and making those payments public. (Ali Rogin) https://abcn.ws/2Lu2YJZ
Education Secretary Betsy DeVos under fire for saying schools can report undocumented students. The head of the Education Department shifted the responsibility of reporting undocumented students to U.S. Immigration and Customs Enforcement officials to principals and teachers when she said, "it's a local community decision." (Kendall Karson) https://abcn.ws/2IGCeYV
Auto groups slam Trump administration's imports investigation, possible tariffs. Two Washington D.C.-based automaker groups are slamming President Donald Trump's decision to launch an investigation into auto imports, which could lead to tariffs on foreign-made vehicles. (Erin Dooley) https://abcn.ws/2IP6Xz1
Kentucky teacher's win a potential show of educators' political might. On the heels of teacher uprisings across the country, a high school teacher narrowly upset Kentucky House Majority Leader Jonathan Shell in the Republican primary Tuesday night — an early and loud signal of the potential political force of educators. (Kendall Karson) https://abcn.ws/2GPWem6
Facebook and Twitter launch new rules for political ads to counter misinformation. Facebook and Twitter will now only allow verified advertisers to post political ads, and users will be able to see who paid for and how much was spent on the ads. (Fergal Gallagher) https://abcn.ws/2saOq9s
Quartz reports on the Department of Justice investigating bitcoin traders for market manipulation. https://bit.ly/2IJV29I
The Hill reports on Russian President Vladimir Putin's disappointment regarding the cancellation of the Trump-Kim summit. https://bit.ly/2IKtayd
The Note is a daily ABC News feature that highlights the key political moments of the day ahead. Please check back Tuesday for the latest.