The TAKE with Rick Klein
Interested in
The Note?
Add The Note as an interest to stay up to date on the latest The Note news, video, and analysis from ABC News.
President Donald Trump may or may not get what he wants in terms of concessions from North Korea out of his summit with Kim Jong Un.
But either way, he arrives back in the United States having again demonstrated the triumph of Trumpism inside his own party, and amid fresh evidence that the forces he exploited are stronger than ever in the GOP.
It's evident in another round of primaries that has demonstrated no available daylight between Trump and Republican candidates for Congress.
The Senate race in Virginia on Tuesday was another rush to embrace Trump, and the GOP nod went to a Steve Bannon-favored candidate who has defended Confederate monuments and symbols.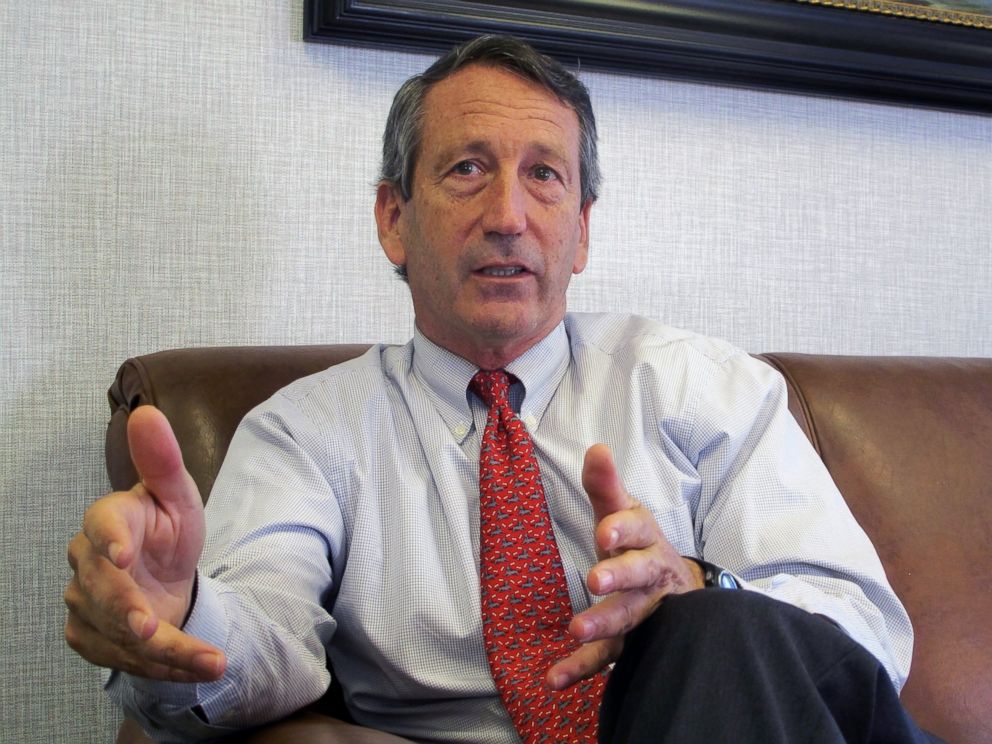 The president sought to make his dominance known in South Carolina by attacking Rep. Mark Sanford from aboard Air Force One even as he headed home from Singapore. Sanford went down to defeat Tuesday – a Freedom Caucus member, but insufficiently Trump-ish, it would seem.
Then there are the reactions the summit drew from Republicans on Capitol Hill. The party that once balked at meeting with dictators and negotiating with rogue regimes, and that stood for pro-business free trade, is largely letting the president rewrite the rules as he wars with Canada's prime minister and befriends North Korea's supreme leader.
Trump continues to show that his disruptions are his own version of normal – that he's directing a grand show of his own making, and bringing the GOP along for the ride.
The RUNDOWN with MaryAlice Parks
It was the one policy area, maybe more than any other, where Republicans seemed primed to break with the man in the White House: tariffs.
When the president directed his administration to impose steel and aluminum tariffs on Canada, Republicans got nervous. Many spoke out. When he continued to threaten other trading partners with more taxes, they got, well, a lot more nervous.
After all, traditional, conservative, Republican ideology is for free trade and open markets.
But like so many times before, it seems GOPers are game for a 'bark and no bite' strategy.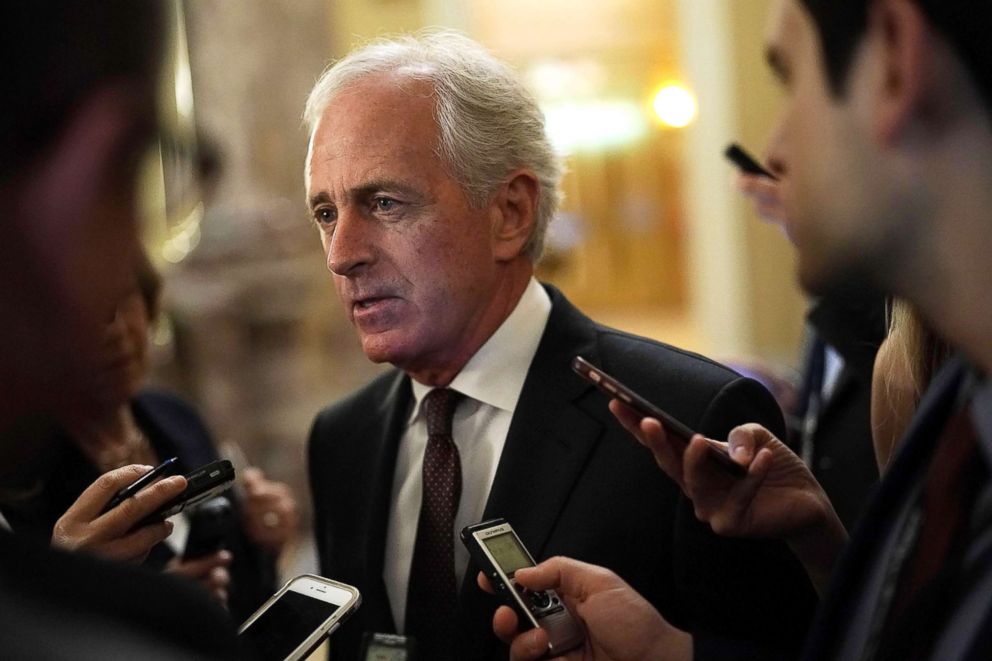 Sen. Bob Corker, R-Tenn., who is not seeking reelection and has tangled with the president many times, raised his arms in exasperation Tuesday when members of his own party kept a trade amendment he authored from advancing.
"I would bet that 95% of the people on this (Republican) side of the aisle support intellectually this amendment," a frustrated Corker said on the Senate floor, and he is probably not wrong.
His amendment would curtail the president from unilaterally imposing tariffs for national security reasons without having to check more first with Congress. The Constitution gives the legislative branch the right to write such taxes, but presidents have been pushing the envelope under the guise of security.
Corker accused members of being scared to "poke the bear," and everyone knew who the bear was.
The TIP with John Verhovek
Corey Stewart won the GOP primary for U.S. Senate in Virginia last night, and many Republicans aren't thrilled about it. That's right, Republicans.
The man who was nearly the party's nominee for governor last year avenged his loss, narrowly edging out State Delegate Nick Freitas, mainly by racking up victories in Prince William County, his home base, and the suburbs outside of D.C.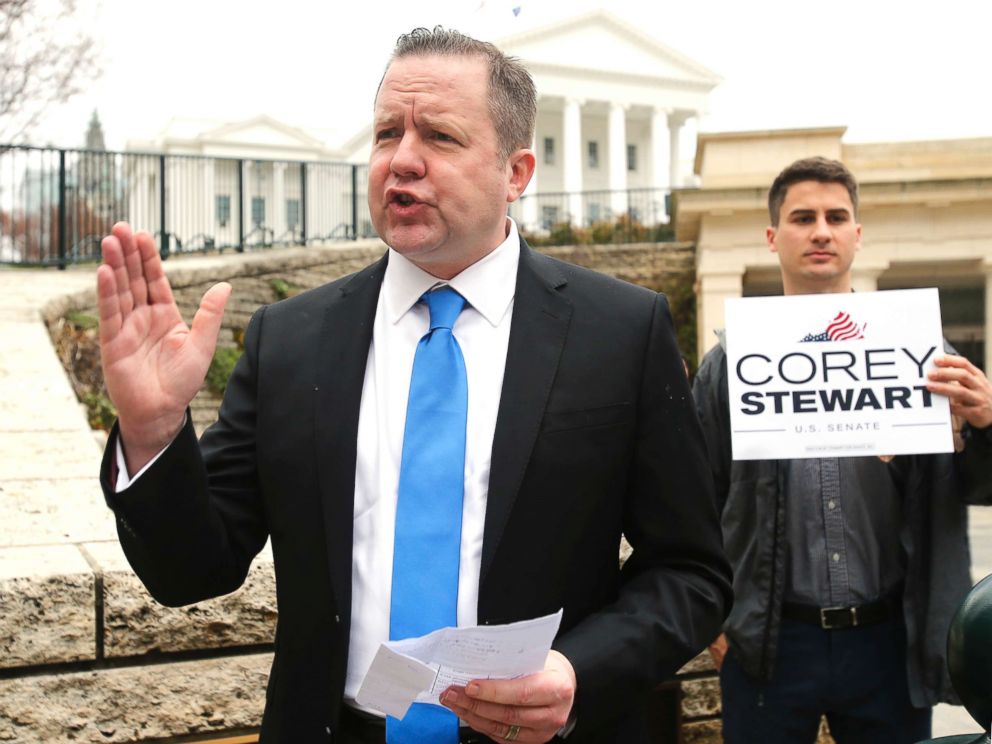 The national campaign arm of Senate Republicans declined to comment on the news and Democratic Sen. Tim Kaine immediately pounced on Stewart, telling ABC News, "Corey Stewart stokes white supremacists."
Former Virginia Lt. Gov. Bill Bolling, a Republican, had this to say of Stewart: "I am extremely disappointed that a candidate like Corey Stewart could win the Republican nomination for U.S. Senate. This is clearly not the Republican Party I once knew, loved and proudly served. Every time I think things can't get worse they do, and there is no end in sight."
There's no telling the effect Stewart and his penchant for controversy may have on Republicans running down-ballot in the Commonwealth, but judging from last night's results, Stewart's win is yet another sign that for the GOP in 2018, it's either Trump's way or the highway.
WHAT YOU NEED TO KNOW
President Trump arrived back in Washington this morning.
Secretary of State Mike Pompeo meets with South Korean President Moon Jae-in in Seoul at 8 p.m. and Japanese Foreign Minister Taro Kono at 9:20 p.m.
The Senate Agriculture Committee meets to discuss the 2018 Farm Bill at 9:30 a.m.
House Minority Leader Nancy Pelosi holds a press conference on pre-existing conditions at noon.
The Federal Reserve is expected to make an announcement on interest rates this afternoon.
Attorney General Jeff Sessions will make an announcement on religious liberty at 4 p.m.
QUOTE OF THE DAY
"It may have cost me an election, but I stand by every one of those decisions to disagree with the president." — Rep. Mark Sanford, in his concession speech Tuesday night, according to the Post and Courier.
NEED TO READ
Incumbent Mark Sanford, who returned after affair scandal, loses in SC primary. Voters in Maine, Nevada, North Dakota, South Carolina and Virginia head to the polls Tuesday, as the 2018 primary season continues its steady march towards the first major election since the inauguration of President Donald Trump. (John Verhovek and Adam Kelsey) https://abcn.ws/2y5HvVb
Trump and Kim's Singapore summit: Sizing up the winners and losers. Flying back from Singapore on Air Force One, President Donald Trump portrayed his summit with Kim Jong Un as a home run. (Meridith McGraw) https://abcn.ws/2HJOLWh
President Trump urges Kim Jong Un to seize 'new chapter' in future of North Korea. President Donald Trump on Tuesday hailed his historic meeting with North Korean leader Kim Jong Un as an opportunity to usher in "a glorious new era of security and prosperity" for the North Korean people, calling for Kim to seize on the opportunity in the interest of world peace. (Alexander Mallin) https://abcn.ws/2JDDQPJ
Trump's pledge to stop 'war games' with South Korea throws critical exercises into question. It remains unclear what impact Trump's announcement will have on planning for the next big exercise slated to begin in August. (Luis Martinez) https://abcn.ws/2HHx7CI
Trump says summit would not have happened without Otto Warmbier's death. Just hours after intense and historic negotiations with North Korean leader Kim Jong Un, President Donald Trump predicted it all might never have happened if it weren't for the death of Otto Warmbier, the American college student imprisoned in North Korea for 17 months. (Katherine Faulders) https://abcn.ws/2LM4PZY
Corker erupts at GOP colleagues too afraid to take on President Trump. Corker erupted on the Senate floor Tuesday afternoon — oftentimes raising his voice and wildly flailing his hands — his animated anger implicitly aimed at his GOP colleagues, who he accused of being afraid of President Donald Trump. (Mariam Khan) https://abcn.ws/2HIrNyX
Trump adviser apologizes for 'inappropriate' comments targeting Trudeau. President Donald Trump's trade policy adviser, Peter Navarro, apologized Tuesday for his "inappropriate" comment suggesting that "there's a special place in hell" for Canadian Prime Minister Justin Trudeau. (Kendall Karson) https://abcn.ws/2MgxzeF
From a female James Bond to a nuclear engineer, the women running for Congress are intense. Even before deciding to run for public office, Abigail Spanberger had to ask her former employer for special permission to declassify her past work. (MaryAlice Parks) https://abcn.ws/2JHvc2A
Democrats move to reverse DHS policy that leads to separated families. Several Democratic senators introduced a measure Tuesday that would reverse new Trump administration policies that have the effect of separating children from their parents when they try to cross the U.S. border illegally. (Ali Rogin) https://abcn.ws/2JzlWll
House to vote on 2 key immigration bills next week, including DACA solution. In the face of a fast-approaching deadline that would force bipartisan immigration legislation to be debated on the House floor, House Majority Leader Paul Ryan announced late Tuesday night that the House would consider two bills next week. (Cheyenne Haslett) https://abcn.ws/2LLhgoU
COLUMN: Little long-term thinking in what Trump says and does. The president has an unbelievable ability to garner press and make folks respond, but there seems little long-term thinking in what he says and does. (Matthew Dowd) https://abcn.ws/2JNxnVG
'3 to 6 months': Tom Bossert's take on North Korean denuclearization post-summit. The former White House homeland security adviser to President Donald Trump told ABC's Powerhouse Politics podcast that in the wake of the historic Trump-Kim summit, America "got what the president sought." (Meena Venkataramanan) https://abcn.ws/2JP26BL
FiveThirtyEight helps you interpret Trump's summit with Kim Jong Un. https://53eig.ht/2HJ1g4q
The Trump administration seeks to erect "tent cities" around Texas to shelter the increasing number of unaccompanied migrant children being held in detention, McClatchy reports. https://bit.ly/2y6IxQJ
The Note is a daily ABC News feature that highlights the key political moments of the day ahead. Please check back tomorrow for the latest.