— -- Paul Manafort's right-hand man, Rick Gates, is slated to leave his home in Richmond, Virginia, on Monday morning to surrender to federal authorities.
An indictment issued by a grand jury in Washington, D.C., against Gates and Manafort contains 12 counts, including conspiracy against the U.S., conspiracy of money laundering and failing to disclose work as foreign agents.
While Manafort is more recognized for his prominent role as Donald Trump's campaign manager, Gates joined the Trump team at the same time as Manafort, with responsibilities that included wrangling GOP convention delegates and arranging the inaugural ceremony.
The relationship between Gates, 45, and Manafort goes back to their days working together for Manafort's political consulting firms Davis Manafort Partners Inc., formed in 2005, and DMP International, formed in 2011.
Gates followed Manafort to the Trump campaign in March. Gates took the helm of the campaign's operations for the 2016 Republican National Convention in Cleveland and was eventually promoted to deputy campaign manager. Gates was also reportedly the man who signed off on Melania Trump's RNC speech, which appeared to plagiarize parts of Michelle Obama's speech to the 2008 Democratic National Convention.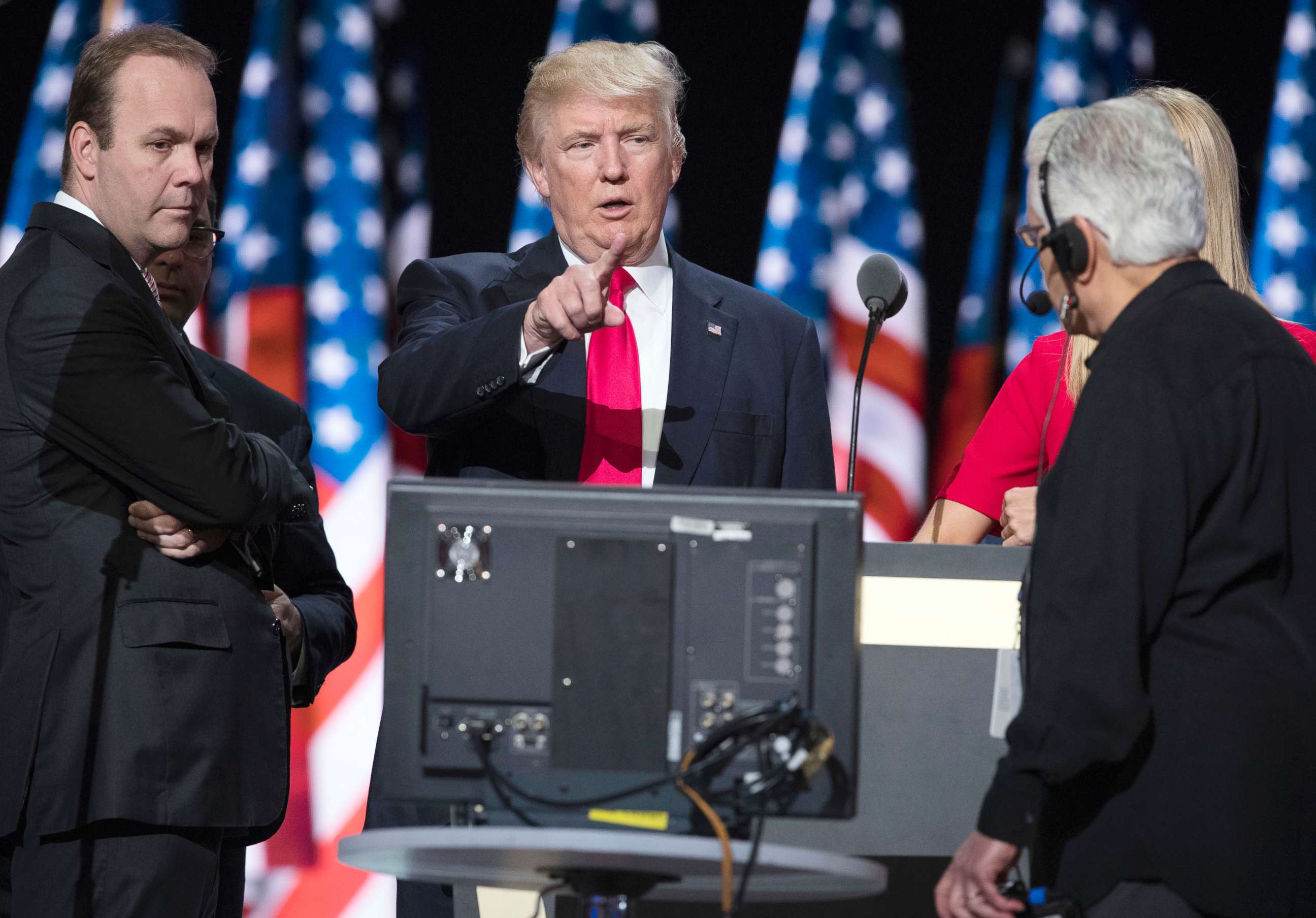 Although Manafort left the campaign in late August 2016, facing mounting questions about his political consulting in Ukraine, Gates remained.
After Donald Trump won the White House, Gates became close with Trump's friend Tom Barrack, who was tapped to lead the Presidential Inauguration Committee. Gates became the No. 2 man in charge of planning for Trump's Jan. 20 swearing-in. Gates still works as an adviser to Barrack, a role he has held since March 2017.
Once Trump was in the White House, Gates joined the 501(c)(4) organization America First Policies, aimed at pushing Trump's agenda.
But it was not long before Gates was pulled into the special counsel's investigation into Russian interference in the 2016 election. Gates was removed from the organization in late March 2017.
The indictment issued today says that Gates, along with Manafort, acted as "unregistered agents" of a Ukrainian political party that had pro-Russian motives. After taking a role in Trump's campaign, Gates failed to disclose his work as a foreign agent during his time at Manafort's political consulting firms.
According to the indictment, Gates also aided Manafort in obtaining money from offshore accounts and used the money to pay for personal expenses.
ABC News' John Santucci contributed to this report.