Sen. Tim Kaine announced Friday he will seek a third term, which is welcome news for Democrats as they face a tough 2024 cycle.
Kaine, who has represented Virginia in the U.S. Senate since 2013, said "there is so much to be done."
"I am happy to announce that I will seek re-election in 2024 to keep delivering results for Virginia," he said in a statement. "I've been honored to serve people as a missionary, civil rights lawyer, and elected official at the local, state, and federal levels. I love the Commonwealth and its citizens and want to keep being your Senator."
Kaine handily won reelection in 2018, and Virginia is considered a must-keep seat for Democrats with control of the chamber on the line.
Democrats have more than twice as many Senate seats to defend in 2024 as Republicans, and the party already suffered a blow when Sen. Debbie Stabenow, D-Mich., announced she would not be seeking another term in the battleground state.
Had Kaine decided not to run, it would've created an open seat in Virginia and placed even more pressure on Democrats as they try to hold onto their narrow majority in the Senate. Currently, Democrats and the independents who caucus with them hold a narrow 51-seat majority in the chamber.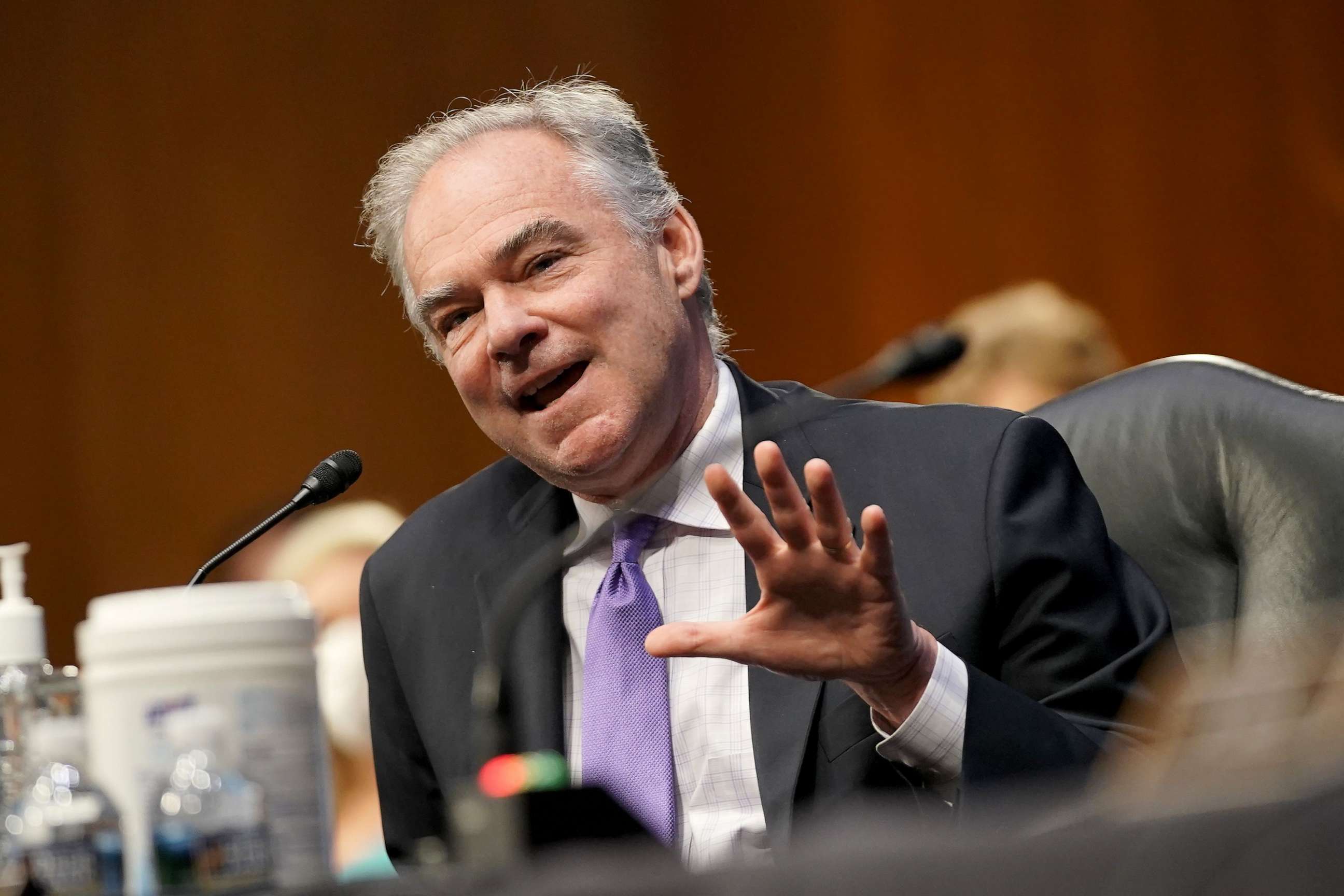 Kaine acknowledged the tough map for Democrats as he spoke to reporters in Virginia on Friday.
"In thinking about serving for the next eight years, what's the chances that I'm in the minority? That's a significant chance," Kaine said.
"It just tells you how closely divided our nation is," he added.
The landscape in Virginia has changed since Kaine's last election, with Republicans gaining ground statewide in 2021 with Gov. Glenn Youngkin's victory.
Kaine began his career in the state as a civil rights attorney before turning to politics, eventually being elected as Virginia's lieutenant governor and then governor. He was first elected to the Senate in 2012 and rose to national prominence in the 2016 presidential race as Hillary Clinton's running mate.
As he announced his decision to run for reelection, Kaine touted his work in helping to pass the Affordable Care Act during the Obama administration and more recent legislation on gun safety and infrastructure.
"I'm a servant. I love Virginia. I'm proud of what I've done. I got a whole lot more I want to do," Kaine said. "That's the four reasons."