Trump's 3rd indictment divides 2024 GOP candidates: Pence, DeSantis and more weigh in
In a statement, Trump's campaign said the new charges "will fail."
Former President Donald Trump's latest indictment -- his third -- charges him in connection with his efforts to overturn his 2020 election loss. The new counts, unveiled on Tuesday and denied by Trump, quickly divided the GOP primary field that is running against him, with some of his fellow White House contenders opting to defend him and others lambasting him.
Among those reacting was former Vice President Mike Pence, a key figure in the Jan. 6 investigation who has repeatedly rebuked Trump for pushing to have him, in his ceremonial role as president of the Senate while he was in office, try and stop the certification of their 2020 defeat.
"Today's indictment serves as an important reminder: anyone who puts himself over the Constitution should never be President of the United States," Pence said in a statement on Tuesday night, adding that he would "have more to say about the government's case after reviewing the indictment."
Florida Gov. Ron DeSantis said he had not immediately read the indictment but wrote in a statement on social media that he believes the case is further evidence for the need to "reform" America's justice system.
"As President, I will end the weaponization of government, replace the FBI Director, and ensure a single standard of justice for all Americans," DeSantis wrote. "While I've seen reports, I have not read the indictment. I do, though, believe we need to enact reforms so that Americans have the right to remove cases from Washington, DC to their home districts."
Biotech entrepreneur and author Vivek Ramaswamy, who has embraced Trump during his campaign, doubled down on his vow to pardon Trump if elected.
"This is un-American & I commit to pardoning Trump for this indictment. Donald Trump isn't responsible for what happened on Jan 6," Ramaswamy said in a statement.
Later, South Carolina Sen. Tim Scott wrote on the social media platform X, formerly Twitter, that he remains "concerned about" a federal prosecution against President Joe Biden's "political opponents," contrasting the indictment with the legal troubles facing Hunter Biden, the president's younger son.
"What we see today are two different tracks of justice," Scott argued.
Federal prosecutors have rejected claims of politicization and the Biden administration has maintained that the president is not involved in the work of special counsel Jack Smith, who is legally protected from outside intrusion.
In his own statement about the indictment, Former Arkansas Gov. Asa Hutchinson, a long shot candidate polling in the low single digits, again called on Trump to "step away from the campaign for the good of the country."
"This is another sad day for America with a former President being charged criminally for obstructing the peaceful transfer of power from one administration to the next. January 6 is a day that calls for accountability for those responsible. I have always said that Donald Trump is morally responsible for the attack on our democracy. Now, our system of Justice will determine whether he is criminally responsible," he said in a statement.
Former New Jersey Gov. Chris Christie, whose campaign is centered around hammering Trump, repeated his criticism on X, insisting that the former president violated his oath of office.
"The events around the White House from election night forward are a stain on our country's history & a disgrace to the people who participated. This disgrace falls the most on Donald Trump," Christie wrote.
President Biden was mum immediately after the indictment, with the White House referring questions to the Justice Department, but Democratic presidential candidate and bestselling author Marianne Williamson wrote on X: "He was indicted again. Just shocking."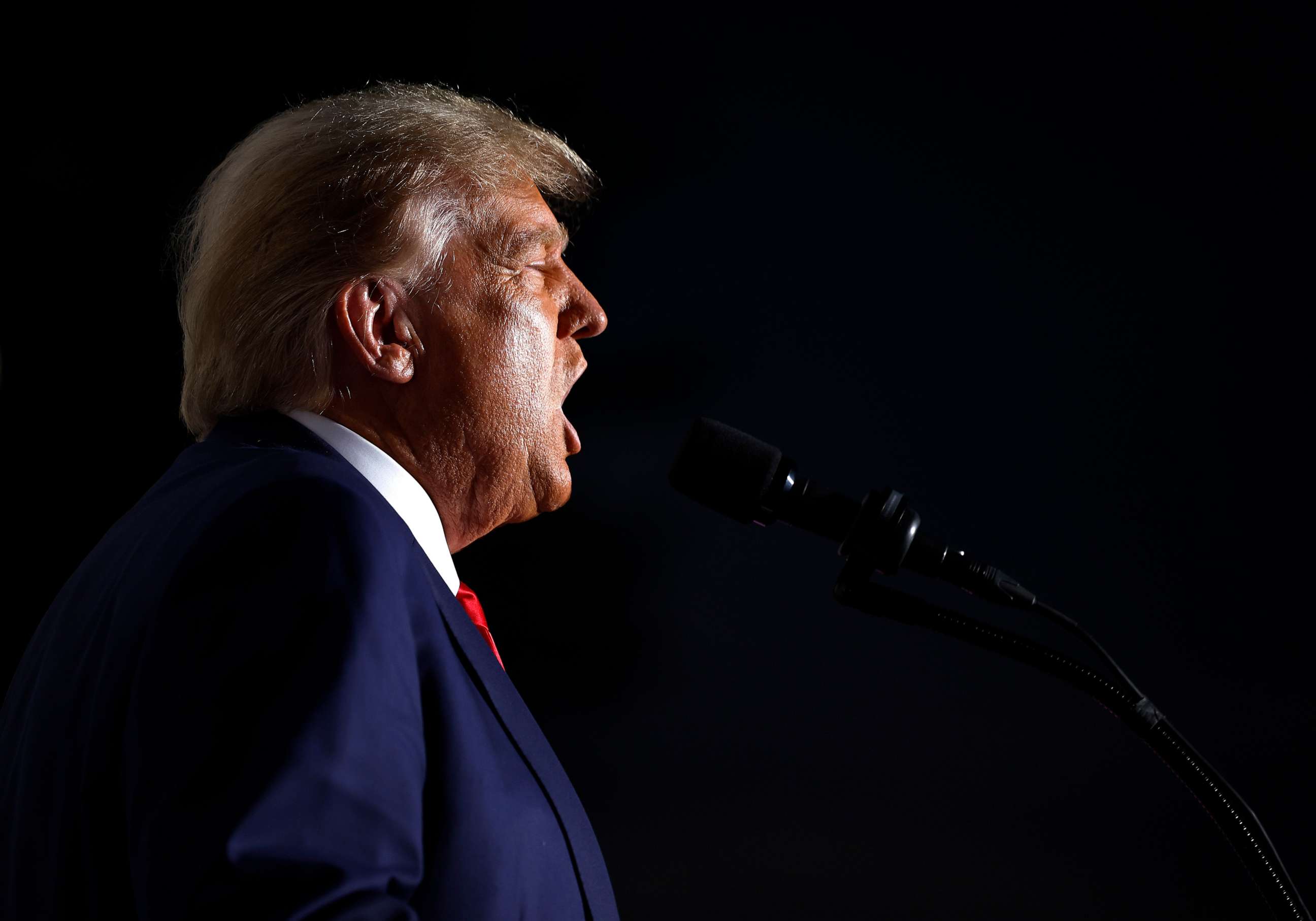 The reactions came after a federal grand jury in Washington returned an indictment that accuses Trump of waging a "criminal scheme" to undermine the results of the 2020 presidential election.
Prosecutors, led by Smith, said in the indictment that the alleged campaign involved six unnamed co-conspirators and included tapping a slate of so-called "fake electors" targeting several states; pressuring the Justice Department to launch "sham election crime investigations"; leaning on Pence to "alter the election results"; and repeating claims of voter fraud that Trump had already been told were unfounded.
"These claims were false, and the Defendant knew that they were false," the indictment states. "But the Defendant repeated and widely disseminated them anyway -- to make his knowingly false claims appear legitimate, create an intense national atmosphere of mistrust and anger, and erode public faith in the administration of the election."
The indictment includes four counts: conspiracy to defraud the United States, conspiracy to obstruct an official proceeding, obstruction of and attempt to obstruct an official proceeding, and conspiracy against rights.
Trump's campaign on Tuesday criticized the "disgraceful" new charges, just as he has two other indictments he faces, in New York state and in federal court in Florida. (He has pleaded not guilty to both.)
In a statement, his campaign likened the charges to a "witch hunt" that "will fail."
"President Trump will not be deterred by disgraceful and unprecedented political targeting!" his campaign said.
In a brief phone interview, with ABC News, Trump called the charges a "pile on" and called all of the recent indictments against him "ridiculous."
He said he will "fight and we will win."
Federal officials have defended their work. In remarks from the Department of Justice on Tuesday after the indictment was unveiled, Smith denounced the Jan. 6, 2021, riot and praised the law enforcement officers who defended the Capitol that day.
"In this case, my office will seek a speedy trial so that our evidence can be tested in court and judged by a jury of citizens. In the meantime, I must emphasize that the indictment is only an allegation and that the defendant must be presumed innocent until proven guilty beyond a reasonable doubt in a court of law," Smith said.
"Mr. Smith and his team of experienced and principled career agents and prosecutors have followed the facts and the law wherever they lead. Any questions about this matter will have to be answered by the filings made in the courtroom," Attorney General Merrick Garland reiterated in separate comments on Tuesday.
ABC News' Lucien Bruggeman, Libby Cathey, Hannah Demissie, Fritz Farrow, Ben Gittleson, Rick Klein, Alexander Mallin, Will McDuffie, Kendall Ross and John Santucci contributed to this report.