— -- When the U.S. plays Germany at the World Cup today, it will be a bittersweet reunion for coaches Jurgen Klinsmann and Joachim Low.
Low was Klinsmann's assistant when he led Germany's national team to a third place finish at the 2006 World Cup. Low took over as head coach of the team when Klinsmann left later that year.
Despite being friends, Klinsmann has made it clear that the goal is to beat Germany, which will not only guarantee Team USA's advancement in the tournament, but allow the U.S. to win Group G, also known as the "Group of Death."
2014 FIFA World Cup TV Schedule and Results
The Best Moments of the World Cup
VOTE: Who Is the Hottest Player in the World Cup?
Klinsmann's ties to Germany don't stop with Low. He represented his native country as a player at three past World Cups, including in 1990 when then-West Germany won the title in a 1-0 win over Argentina in the final.
In addition, many of the U.S. players are also German -- players Klinsmann recruited. Team USA's John Brooks, Jermaine Jones, Fabian Johnson, Timothy Chandler and Julian Green are all German-American. They're sons of American servicemen and German mothers. Both Brooks (against Ghana) and Jones (against Portugal) have scored goals at this World Cup and are responsible for half of the team's total goal scored tally.
"We talk German sometimes, but we have respect for the guys who don't talk German," Jones told the Associated Press. "So if we see that somebody is there with us that doesn't understand the German language, then we talk 100 percent English."
With competitive soccer programs in Germany, the country has become a pipeline for talent for the U.S. team as they recruit dual nationals -- something that Klinsmann has made sure to take advantage of in the lead-up to the tournament.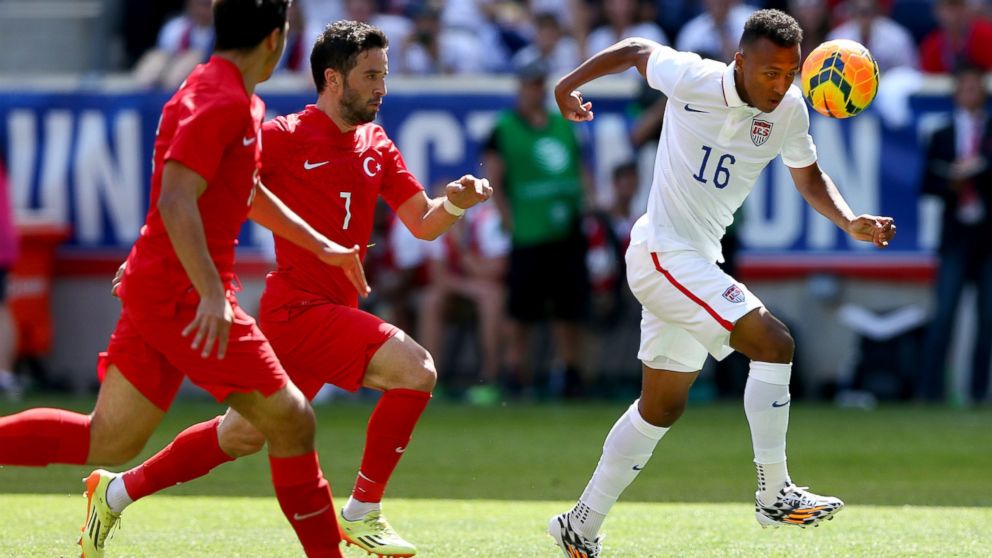 Jones and Chandler joined the team under former coach Bob Bradley, while the other three players came on board after Klinsmann.
The U.S.'s dual nationals have said they are ready to put up a fight.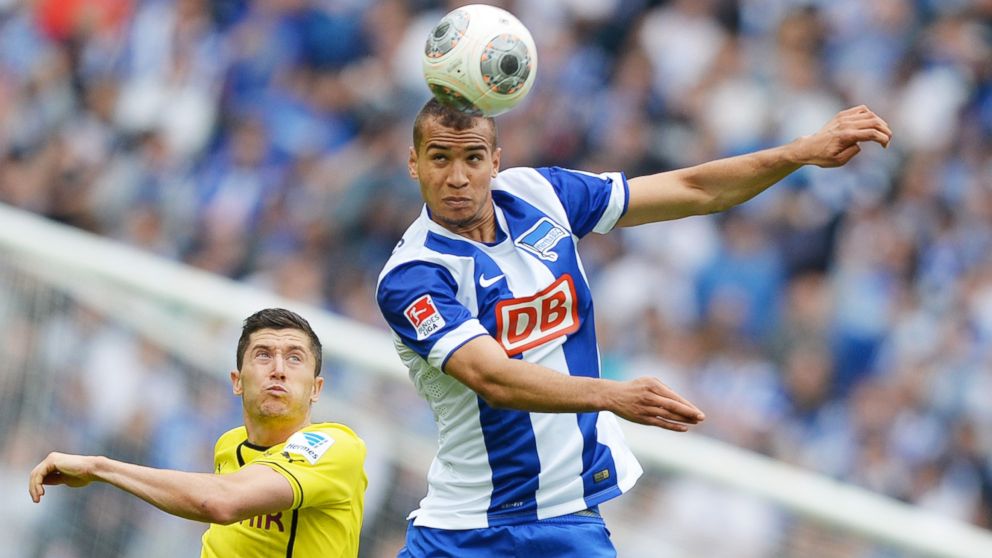 Brooks explained his allegiance: "When I'm here, I'm a full American," he said. "I play with heart for America."
Sign up for occasional World Cup dispatches from Brazil delivered right to your phone -- including the best photos and limited highlights -- by "starring" this story in ABC News' phone app. Download ABC News for iPhone here or ABC News for Android here.