By all accounts, Oregon high school senior Alex Hurlburt is a pretty phenomenal football player.
"He's just the most down to earth, you know, hardworking," Simon Thompson, West Salem's senior quarterback, told ABC News affiliate KATU-TV in Portland recently. "He puts in more work than anybody I've ever met."
Hurlburt, who wears No. 8 as a linebacker on the West Salem Titans, said he'd always played sports, from baseball and basketball to a bit of wrestling. His athleticism and success were seemingly unaffected by the fact that that he was born without part of his left arm.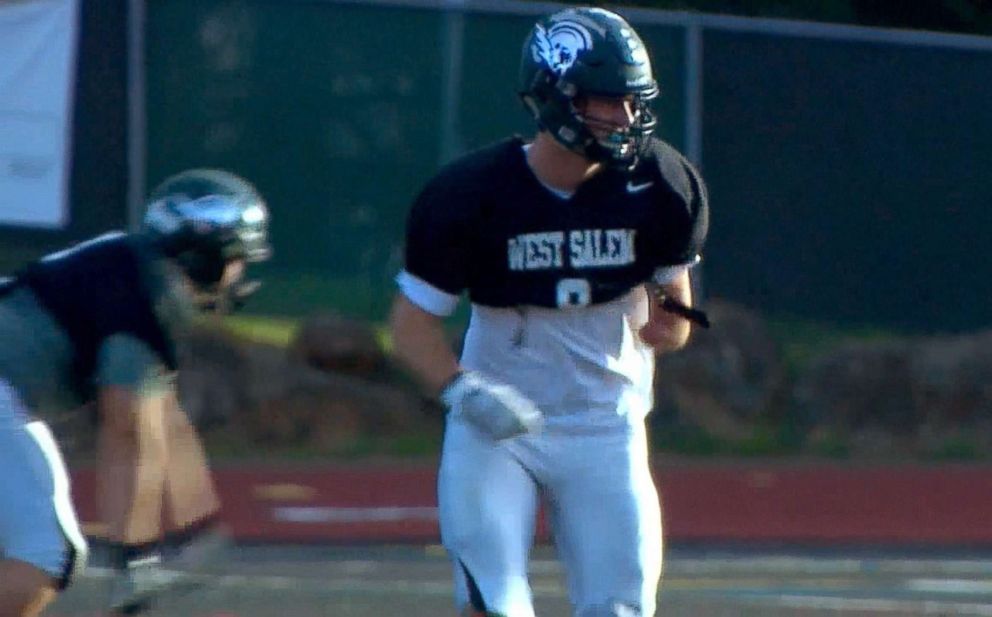 "I didn't want to be seen as you know that kid with that, with one arm. I just wanted to be, you know, just that kid," he said.
Hurlburt, gives maximum effort at the gym and on the field, has proven that he is more than just that kid.
He was named Greater Valley Conference's Defensive Player of the Year. And last week, he announced that he'd accepted a scholarship toplay at the University of Montana, a Division 1 school.
He told ABC News Thursday that he was excited about committing to the university and focusing on his future.
After he made the announcement, Hurlburt was given a shout-out by newly drafted Seattle Seahawks linebacker Shaquem Griffin who also was born without his left hand.
"It's pretty sweet," Hurlburt said of the recognition. "I didn't really expect it honestly."
His coach Shawn Stanley said Hurlburt's accomplishments were an "inspiration" to everyone.
"It's emotional," Stanley said. "How could you not root for that guy?"
ABC News affiliate KATU-TV in Portland contributed to this story.