Samsung Unveils Curved Phone, Virtual Reality Headset
The electronics holiday shopping wars have begun.
September 3, 2014, 1:27 PM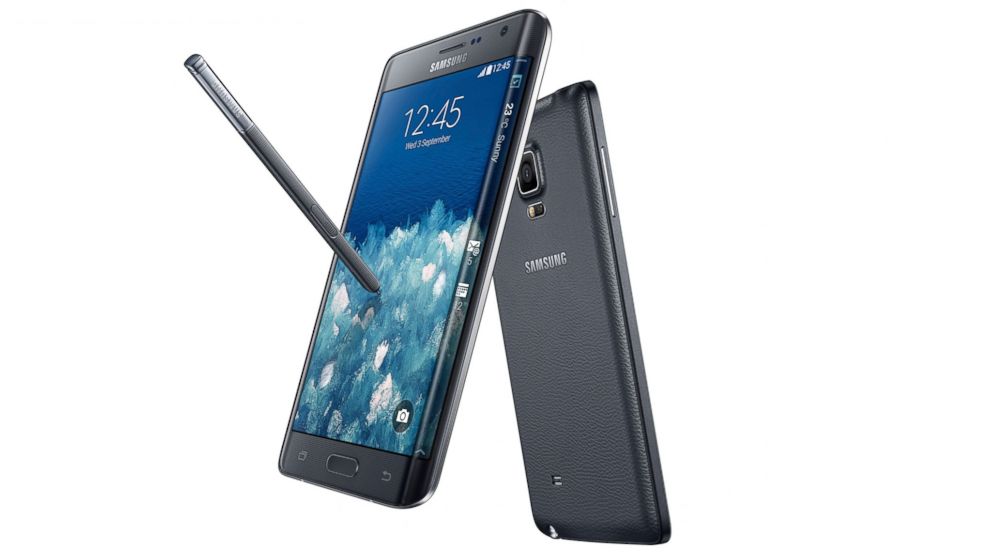 — -- intro: Among the products Samsung unveiled today are a curvy smartphone and a virtual reality headset that will be released in time for the holidays.
While Samsung has stuck with what it does best -- making gigantic smartphones -- the curved screen on its Note Edge appears to be an effort to differentiate it in the crowded smartphone market.
The timing of the release comes six days before Apple's top secret event in Cupertino, California, where much of the speculation has centered around the possible release of an iPhone 6.
While we'll have to wait another few days to see what Apple has up its sleeve, here's the lowdown on everything Samsung announced today.
Apple Sends Invitations for Possible Product Launch on Sept. 9
How Tim Cook Is Taking Steve Jobs' Advice to Heart as Apple's CEO
Android Wear Handles Everything From Pizzas to Your Love Life
quicklist: 1title: Galaxy Note Edgetext: A postlude to Samsung's curved television and recently unveiled soundbar speaker is the curved screen of the Galaxy Note Edge. The right side of the phone's 5.7-inch screen folds past the edge, which makes that side essentially frameless. At that curved edge, you can customize a menu bar with different background colors and app orders.
The experience offers more aesthetic value than practical advantages, though the tactile experience may be unique to people who want to quickly tap an app that's set apart from the others. Oh, and it comes with a stylus.
Samsung is offering a software developers kit (SDK) for the Edge starting today so app creators can come up with curve-worthy features.
The Edge will be available later this year in "Charcoal Black" and "Frost White."
media: 25228851
quicklist: 2title: Samsung Gear VRtext: Samsung is taking a bet that customers will think swimmingly of virtual reality. With its new Gear VR, people can float in the ocean with whales and tinker around like a Marvel super hero.
Remember that company Facebook bought in March for $2 billion? It looks like Facebook is doing its part to make some money off of the acquisition. The social media company has licensed Oculus technology to Samsung for a wearable device that works with the Galaxy Note 4.
Samsung's Gear VR is similar to Google's no-frills 3-D headset that is used with an Android mobile device. But you won't find cardboard or DIY instructions in the Gear VR. It's hefty enough to allow a 5.7-inch Galaxy Note 4 display to click into the device. To sit snugly on your face, it uses some cushioning and elastic to wrap on your head.
Samsung's preliminary list of content or experiences includes access to "Tony Stark's Lab" as part of Marvel's Avengers, an act from Cirque du Soleil's Zarkana show and an ocean dive alongside whales, sharks and manta rays.
What does the whale say? Put on some headphones and you get the auditory experience as well. Users can get a 360-degree view of 3-D movie trailers pre-loaded.
Samsung hasn't announced a price, but one spokesman said the device will be available in the fall.
Why Google Wants You to Play With Cardboard
media: 25228901
quicklist: 2title: Galaxy Note 4text: The Galaxy Note 4 keeps with Samsung's tradition of building gigantic phones with a 5.7-inch display that is able to reproduce clearer images and better viewing angles. It also boasts a response time of as fast as a millionth of a second.
The device comes with an S Pen that has a "natural brush effect" allowing the user to take notes on the screen as though they were writing on a piece of paper.
One distinguishing factor between the Galaxy Note 4 and its predecessors is the Snap Note feature, which allows users to take a photo of their notes and easily convert them into an S Note.
Audio note taking is also top notch. The Note 4 includes several microphones for taking audio notes and the ability to tag voices -- allowing specific voices in a group conversation to be isolated and played back seamlessly.
media: 25228951