May 13, 2014— -- Is it time to stop the Terminator in its tracks?
Some of the best and brightest leaders are meeting for a United Nations conference in Geneva, Switzerland, today to discuss what future threat killer robots could pose to the world, just like the part-man, part-machine cyborg that Arnold Schwarzenegger played in the Terminator film series.
Killer robots, or "lethal autonomous weapons systems" are machines that would be able to select their targets without direct human mediation. They don't fully exist yet, however the dystopian idea has led to the first-ever meeting on the issue.
"I urge delegates to take bold action," Michael Møller, acting director-general of the United Nations office in Geneva, told attendees, according to a United Nations statement. "All too often international law only responds to atrocities and suffering once it has happened. You have the opportunity to take pre-emptive action and ensure that the ultimate decision to end life remains firmly under human control."
Read More: Google Paves the Way to a Robotic Future
Read More: Google Buys Boston Dynamics, Gets a Bunch of Scary Robots
Among the issues that will be addressed at the meeting are what levels of autonomy and predictability exist in robots and a future look at the next steps in robotic technology, according to an agenda.
A Human Rights Watch report issued on the eve of the meeting said the fully autonomous weapons systems could also "undermine human dignity." In 2010, South Korean officials announced the installation of several semi-autonomous robotic machine guns along its border with North Korea.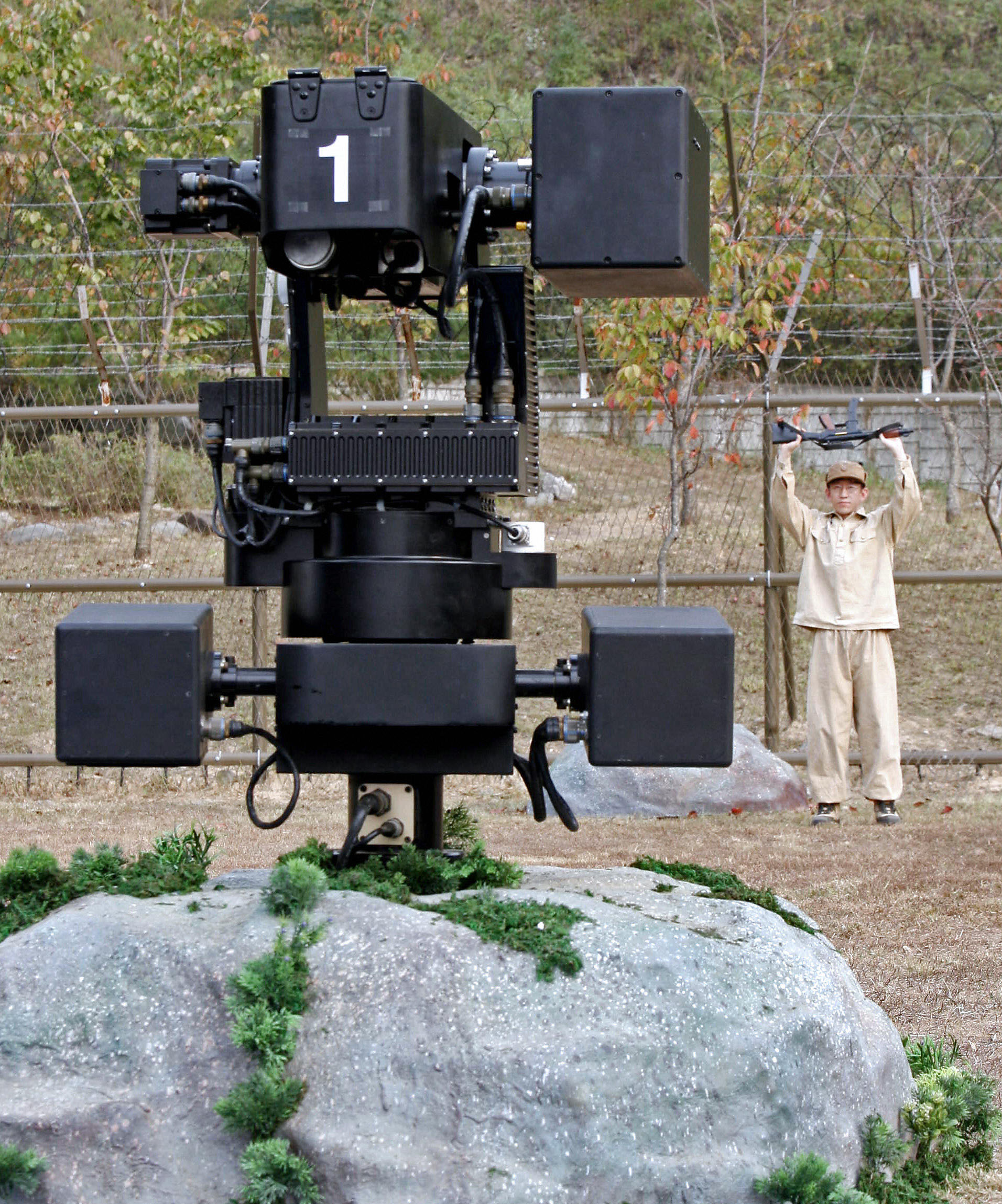 The Campaign to Stop Killer Robots, which describes itself as an international coalition of non-governmental organizations working to ban fully autonomous weapons, live tweeted some of the discussion today in Geneva, where a slew of government representatives shared their thoughts and concerns.
Ronald Arkin, a roboticist at the Georgia Institute of Technology, said he supports the "call for a moratorium" on the weapons, but told the attendees today he believes a ban would be premature, according to tweets about his presentation.
"It is not my belief that an unmanned system will be able to be perfectly ethical in the battlefield," Arkin said in 2007, according to the Washington Post. "But I am convinced that they can perform more ethically than human soldiers."
Later this year, the group plans to reconvene to discuss what action, if any, should be taken against the robots ... or if we're safe from them taking over the world, for now.