32-year-old woman faces charges after allegedly posing as high school student
The charges include forgery and identity fraud, according to the complaint.
A 32-year-old Boston woman is facing criminal charges for allegedly enrolling and posing as a student in three Boston high schools, court records show.
Shelby Hewitt, of Canton, Massachusetts, reportedly went by the name Ellie and had recently enrolled at English High School, before school administrations uncovered issues with her enrollment paperwork in mid-June, according to a police incident report.
Administrators began investigating the case after a man who claimed to be the father of Ellie said he was withdrawing her due to bullying, according to the police report. The administrators found that "odd" because she had enrolled the week prior and were "concerned that there may be some sort of custodial issue with the parents," according to the report.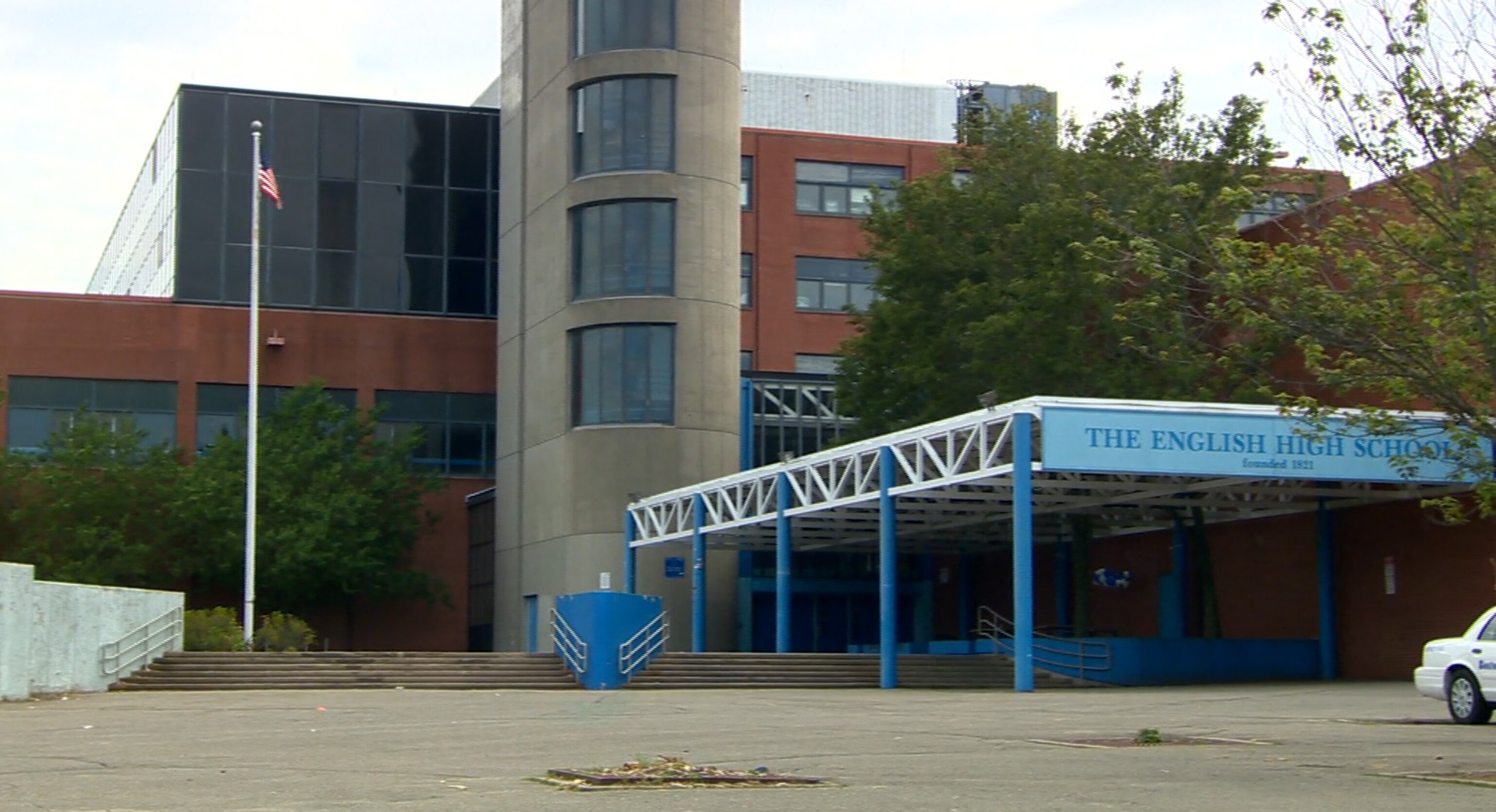 School administrators uncovered that a social worker listed on her enrollment paperwork did not appear to exist and called 911, according to the report.
A search of Hewitt's bedroom allegedly uncovered multiple forged documents, including ones from the Department of Children and Families, the report said. Investigators believe she falsely represented herself as another person to "obtain services from the Boston Public Schools" at three high schools between Sept. 7, 2022, and June 14, 2023, the report stated.
Hewitt was charged with six counts, including forgery and identity fraud, according to a criminal complaint filed on Tuesday in Boston Municipal Court.
She has not been formally taken into custody, Boston police said Wednesday afternoon.
It is unclear if she has an attorney who can speak on her behalf. The woman's father told Boston ABC affiliate WCVB she is receiving mental health treatment.
The school district alerted families to the incident last week amid the criminal investigation. In a letter to families on June 20, Boston Public Schools Superintendent Mary Skipper said an adult woman used falsified identification and paperwork to register as a student this academic year.
Skipper said the adult woman was "discharged" and is being ordered to stay away from BPS facilities.
"At various points during the 2022-2023 school year, this individual attended the Jeremiah E. Burke High School, Brighton High School, and English High School utilizing the student transfer process and enrolling under multiple pseudonyms," Skipper said.
"While the investigation is in its early stages and remains ongoing, school officials have not identified any incidents of harm to students or staff. At this time families of students who may have interacted with this individual are being contacted directly by school staff and investigators," Skipper said.
In a statement earlier this month, Skipper praised district staff who "caught" this after identifying irregularities with the student's enrollment and reported it to Boston police.
"I am deeply troubled that an adult would breach the trust of our school communities by posing as a student," Skipper said. "This appears to be a case of extremely sophisticated fraud."
Boston Mayor Michelle Wu told reporters following the discovery that there did not appear to be any "harm or risk" to students.
"You think you've seen everything," Wu said. "We're looking into [making] sure we can find out all the details of what happened here and what the motivation might have been."