The mass shooting in Monterey Park, California, has compounded ongoing fears of violence against Asian Americans, community members say.
At least 10 people were killed and 10 others injured when a gunman opened fire Saturday night at a crowded dance studio following a Lunar New Year celebration, authorities said.
A motive for the Monterey Park shooting is not clear, according to authorities. According to law enforcement sources, domestic violence is one of the scenarios they are looking into.
An onslaught of recent attacks against the community – including a rise in anti-Asian racism, the Geneva Presbyterian Church shooting in 2022 and the Atlanta Spa Shooting in 2021 – have left many shaken, according to community members.
"Lunar New Year is the highlight of the year for Asian American communities, and a time of celebration and of being with our families," Rep. Judy Chu, who represents Monterey Park, said in a statement.
Just hours before the shooting, Chu said she was just one block away celebrating the opening of the Lunar New Year Festival with thousands of participants.
The Asian population makes up 65% of Monterey Park, which borders Los Angeles, according to the U.S. Census Bureau.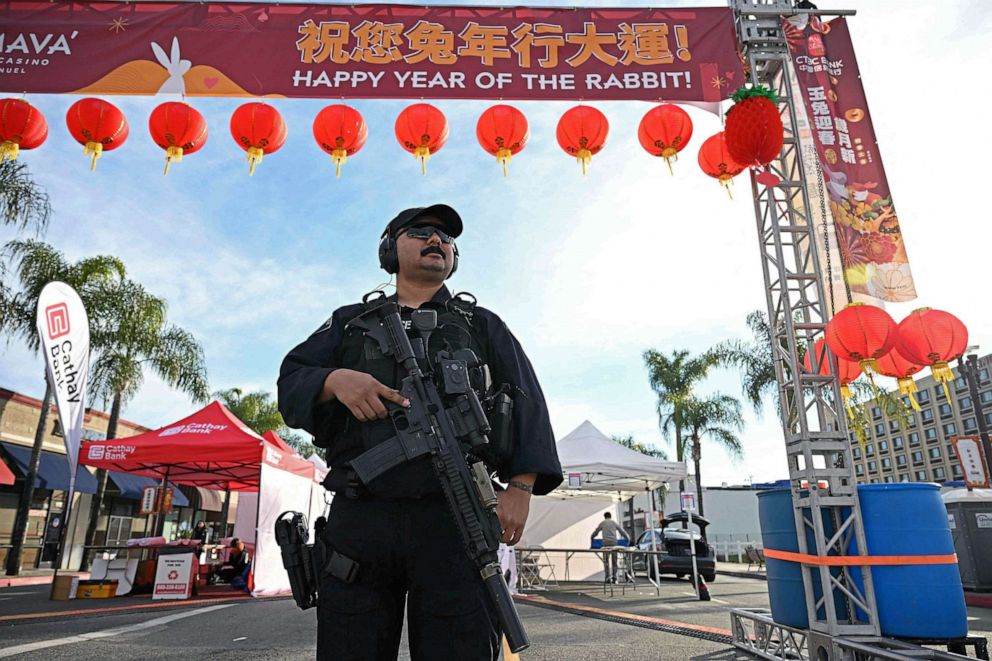 After a day of celebration and festivities throughout the region, 72-year-old Huu Can Tran, the suspect, allegedly fatally shot five men and five women at a local dance studio celebrating the occasion.
"But now, Asian Americans in the Monterey Park community and nationwide are in mourning and are terrified instead of celebrating," added Chu, who is also chair of the Congressional Asian Pacific American Caucus.
The suspect fled the scene and traveled to nearby Alhambra, where he allegedly entered the Lai Lai Ballroom & Studio after a Lunar New Year celebration and was disarmed.
He was found dead on Sunday from a self-inflicted gunshot wound inside a van in Torrance, about 30 miles southwest of Monterey Park, according to police.
Law enforcement sources said the suspect had no known criminal history.
"After a day of celebration, we are waking up to a nightmare," said Stop AAPI Hate in a statement.
The organization has tracked anti-Asian hate incidents since the start of the COVID-19 pandemic, recording at least 11,000 incidents between March 19, 2020 and March 31, 2022.
"Our community has faced so much tragedy and trauma over the last several years. This tremendous act of violence, on one of the most important days of the year for many Asian Americans, at a place where Asian American families come to gather and celebrate, is sending shockwaves through our community," the organization's statement read.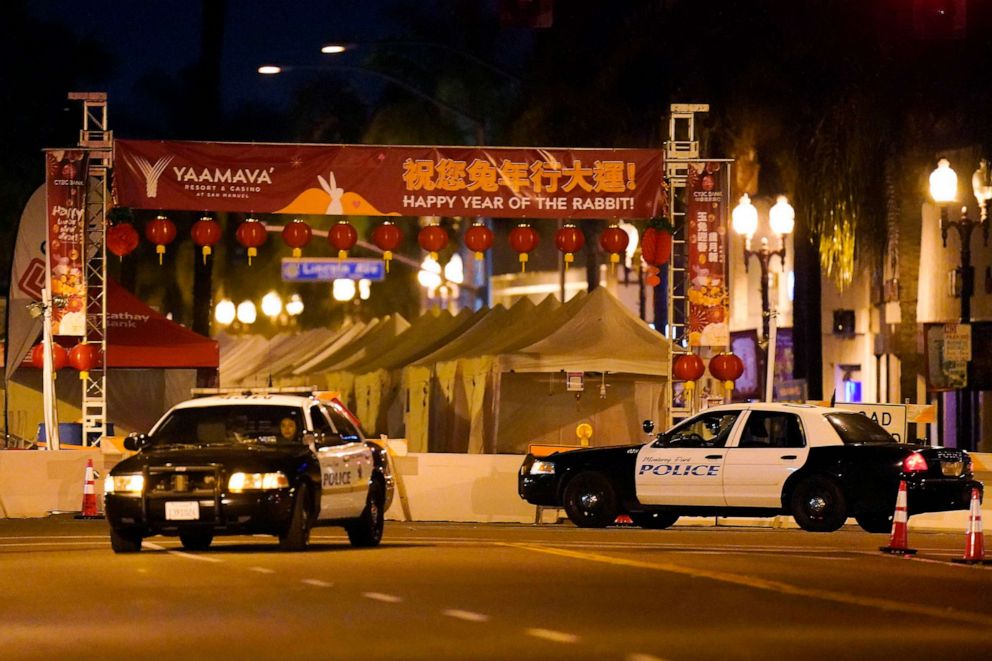 Now, the community is focused on grieving, recovering and staying safe.
"What should have been a festive night to welcome the first day of the Lunar New Year turned into a tragedy," said the Star Ballroom Dance Studio, where the incident occurred, in a statement. "In this time of healing, we hope that all those who were affected have the space to grieve and process what transpired within the last 24 hours. In the meantime, all classes will be canceled and studio will be closed until further notice."
The deadly shooting follows two other mass shootings that deeply impacted the Asian American community across the U.S.
In May 2022, a man killed one person and injured five others, four critically, inside the Geneva Presbyterian Church in an attack motivated by political tension between China and Taiwan, authorities said. Suspect David Chou, a Chinese American citizen, pleaded not guilty to murder with a hate crime enhancement, as well as five counts of attempted murder.
In March 2021, a white gunman allegedly killed eight people at three Atlanta, Georgia, Asian-owned or operated spas. The suspect, Robert Aaron Long, pleaded not guilty for the charges related to four deaths at two spas and faces sentencing enhancements under Georgia's hate crime law.