Bill Cosby accuser admits concocting story for memoir
A former model and reality TV star admitted to concocting story for book.
In what could be a major blow to the prosecution's sexual assault case against Bill Cosby, a former model and reality TV star admitted on the witness stand Thursday that she fabricated passages in a memoir -- including a story of "rebuffing" the comedian's advances.
Janice Dickinson took the witness stand in a Pennsylvania courtroom, testifying in Cosby's retrial on three counts of aggravated indecent assault.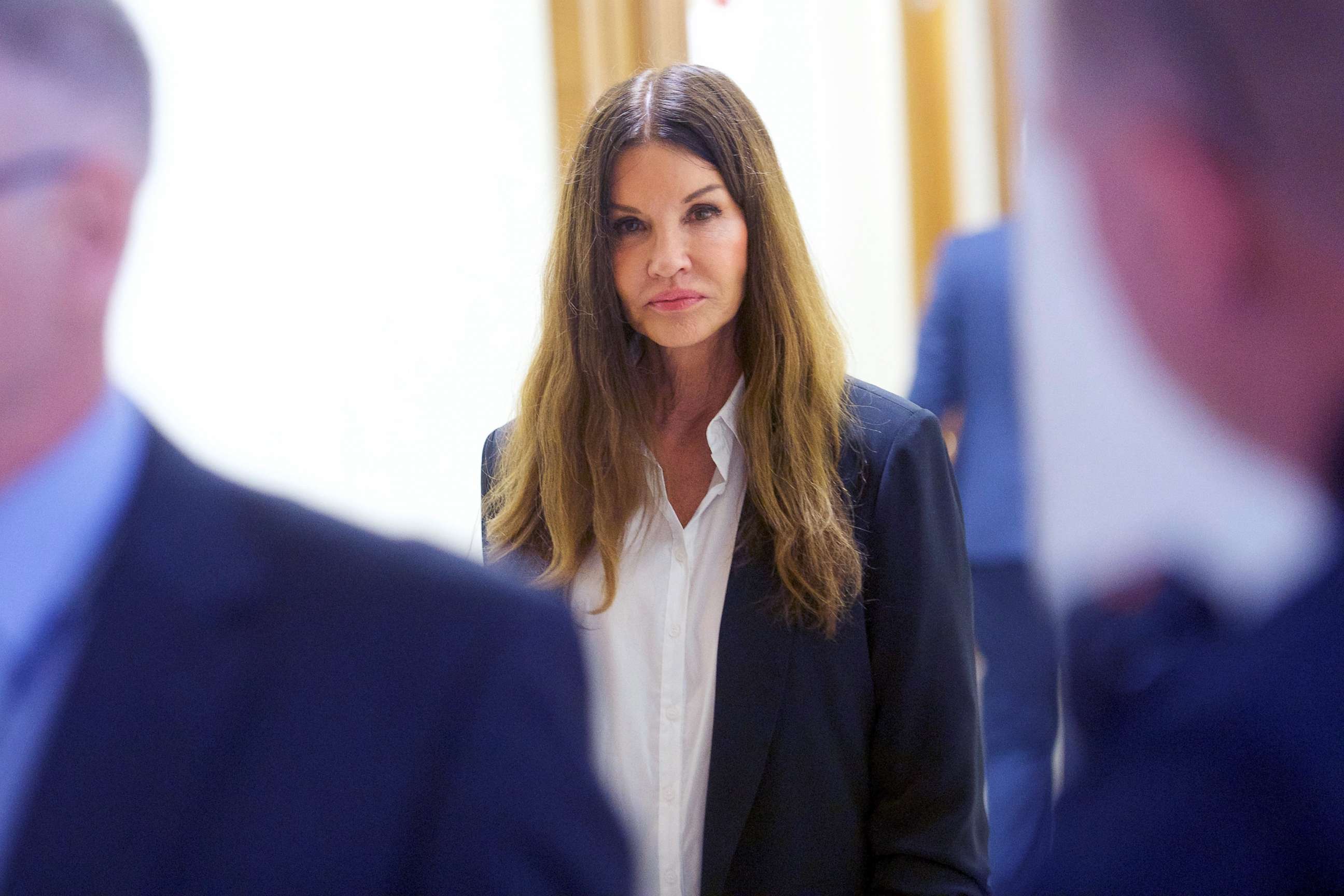 Called by the prosecution, the 63-year-old Dickinson recounted a 1982 incident in a Lake Tahoe, California, hotel room, in which she says she was drugged and raped by Cosby.
"Here was 'America's Dad' on top of me -- a happily married man with five children," Dickinson testified in Montgomery County Court in Norristown. "And I remember thinking how wrong it was -- how very, very wrong."
She told the jury that she passed out during the assault, saying, "It was gross."
Dickinson said she confronted Cosby the day after the alleged assault, but he did not acknowledge it occurred.
"I wanted to hit him," she testified. "I wanted to punch him in the face."
Under cross-examination, Cosby's attorney, Tom Mesereau, confronted Dickinson about her 2002 ghostwritten memoir, "No Lifeguard on Duty: The Accidental Life of the World's First Supermodel."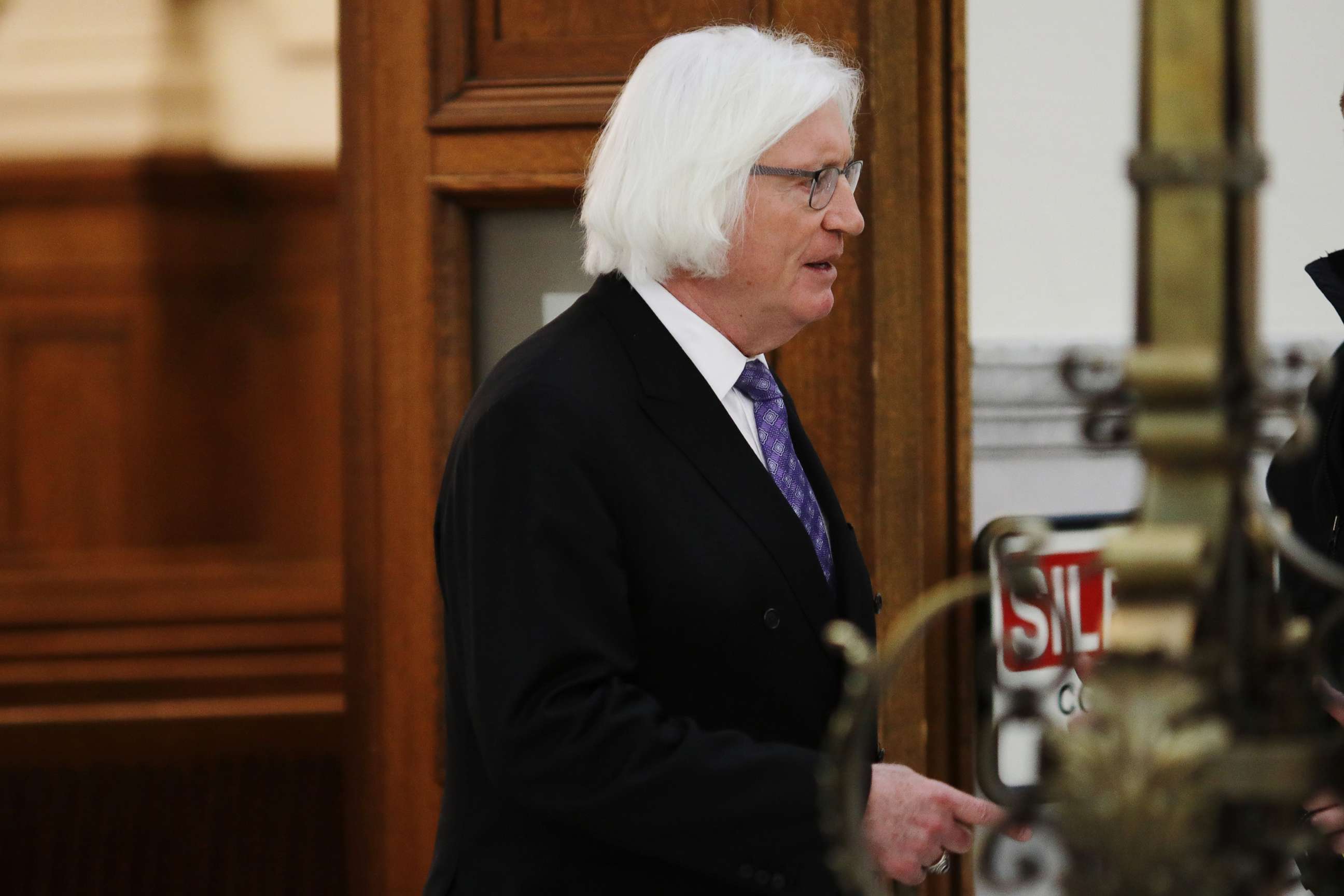 Mesereau challenged Dickinson's testimony, pointing out her description of the assault differed wildly from the Lake Tahoe encounter with Cosby she described in her memoir.
Holding up a copy of her book, Mesereau cited passages in which she described rebuffing Cosby's advances in Lake Tahoe, then "popping two Quaaludes and going to sleep" alone in her own hotel room.
Dickinson acknowledged that she concocted stories in the book in order to get a much-needed paycheck.
"It's all a fabrication there because I wanted the paycheck for my kids," Dickinson testified, adding that her ghostwriter took "poetic license" with her life story.
Seizing on her answer, Mesereau replied, "So you made things up to get a paycheck?"
Appearing angry, Dickinson responded, "They weren't there! And you weren't there! And I'm telling the real story!"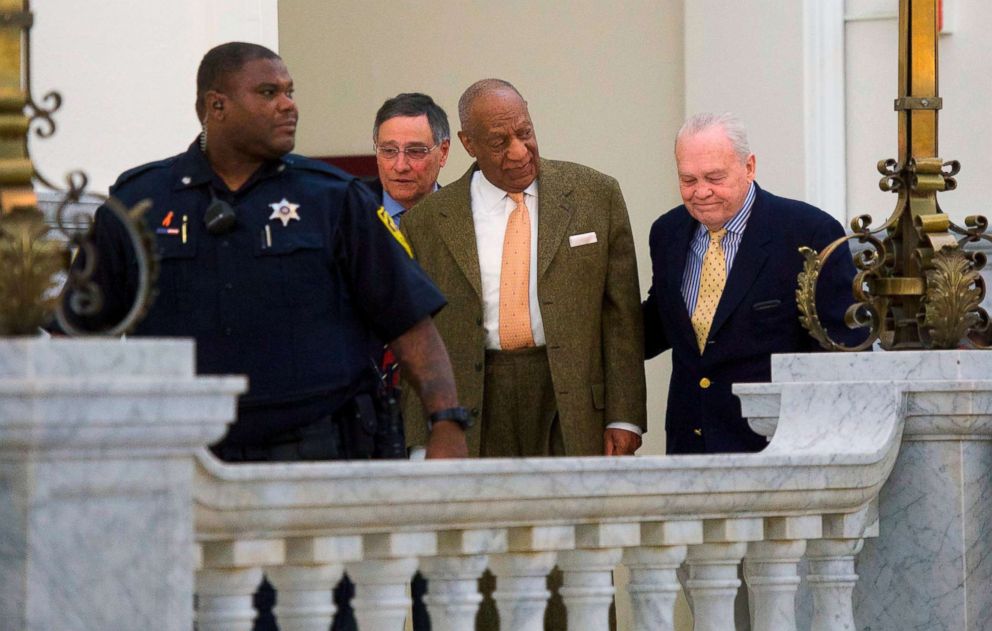 She continued: "I put my hand on the Bible and I swore. I wasn't under oath when I wrote the book."
Earlier, during direct questioning, Dickinson testified that she decided to cut from her book the story of being sexually assaulted by Cosby after her publisher, Judith Regan, warned her it could ruin her career.
Cosby's first trial ended in a mistrial in June when a jury could not reach a verdict.
The first trial hinged mostly on the testimony of one Cosby accuser, Andrea Constand, who says Cosby drugged her and violated her in 2004 at his home in suburban Philadelphia. Cosby has denied those charges and similar allegations made by other women.
Constand is scheduled to testify in the retrial on Friday, Judge Steven O'Neill announced at the end of court on Thursday.
The prosecution has been allowed to call five additional Cosby accusers, including Dickinson, who claim they were sexually assaulted by Cosby in an attempt to prove a pattern of criminal conduct by the famous defendant.
The last of the five additional accusers, Lise Lotte-Lublin, who goes by her middle name Maude, testified Thursday that in 1989 in a suite at the Las Vegas Hilton, Cosby urged her to drink two shots of alcohol, despite her informing him that she didn't drink.
She said that after consuming the drinks, she became disoriented. Cosby urged her to sit on his lap and began stroking her hair, she testified.
"I don't remember anything else from that night," she said, adding that she woke up in her own bed two days later with no idea how she got there.
After hearing of other women complaining they were allegedly drugged and sexually assaulted by Cosby, Lotte-Lublin said she contacted police in 2014, realizing that she, too, may have been sexually assaulted while passed out in the Las Vegas hotel suite.