Fast-food giant Chipotle rehired a manager of one of its Minnesota franchises it had fired after she was recorded in a series of viral cellphone videos refusing to serve a group of young black men unless they paid first.
The restaurant chain said in a statement Monday that it reversed it's decision after it "spent the last few days reviewing the evidence available to us regarding the incident."
The company had earlier said it was aware that one of the alleged victims who claimed that he and his friends were racially profiled had previously boasted on Twitter about dine-and-dash incidents specifically targeting Chipotle.
"Based on our review, we have offered our manager her job back," Laurie Schalow, chief communications officer for Chipotle, said in a statement to ABC News Monday afternoon. "While our normal protocol was not followed serving these customers, we publicly apologize to our manager for being put in this position. We will work to continue to ensure that we support a respectful workplace for our employees and our customers alike."
The incident occurred on Thursday at a Chipotle on Grand Avenue in St. Paul, Minnesota, when five young black men walked in about 4 p.m. and asked to be served.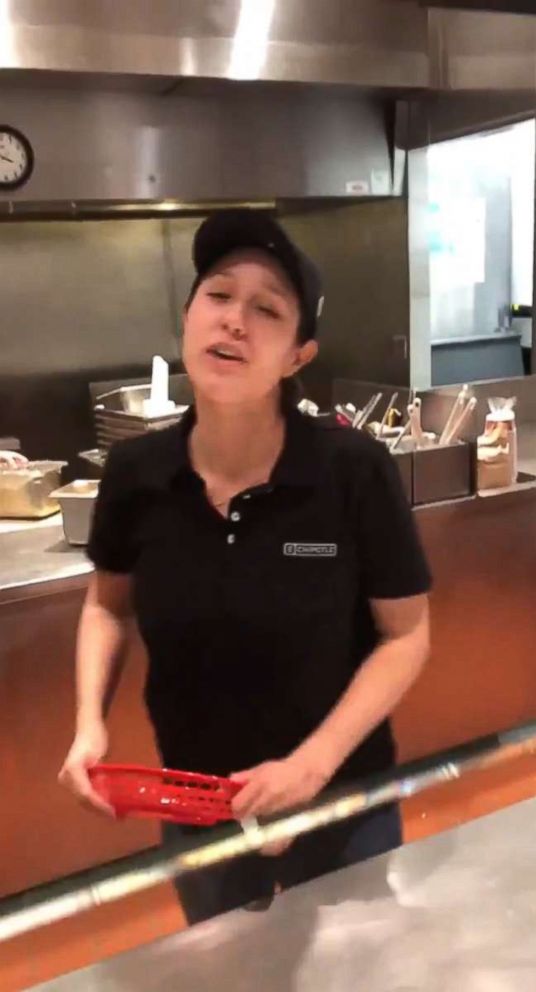 In a video posted on Twitter Friday by one of the men, Masud Ali, 21, which garnered tens of thousands of likes and retweets, an unidentified female manager tells the group, "You gotta pay because you never have money when you come here."
The group begins yelling at the manager and other staffers that they are being "stereotyped." They continued to berate the manager and a staffer who asked them to calm down when a white customer who came in after them was served without being asked to pay up front.
"We're not going to make food unless you guys actually have money," a server said in the video.
After the video went viral on Twitter, Chipotle announced on Saturday that it had fired the manager and made the staff of the restaurant undergo "re-training to prevent this incident from happening again."
"Our policy is to treat our customers and employees fairly and with respect at all times and under any circumstances. We will work with all our restaurant teams to ensure they are prepared to handle situations of this kind and know they have our full support," Schalow said in her statement Monday. "We are committed to doing the right thing and acting in a manner consistent with a thoughtful, fact-driven approach."
Twitter users came to the manager's defense, alerting Chipotle of the previous tweets allegedly posted by Ali in which he joked about dine-and-dash incidents at St. Paul restaurants, including Chipotle.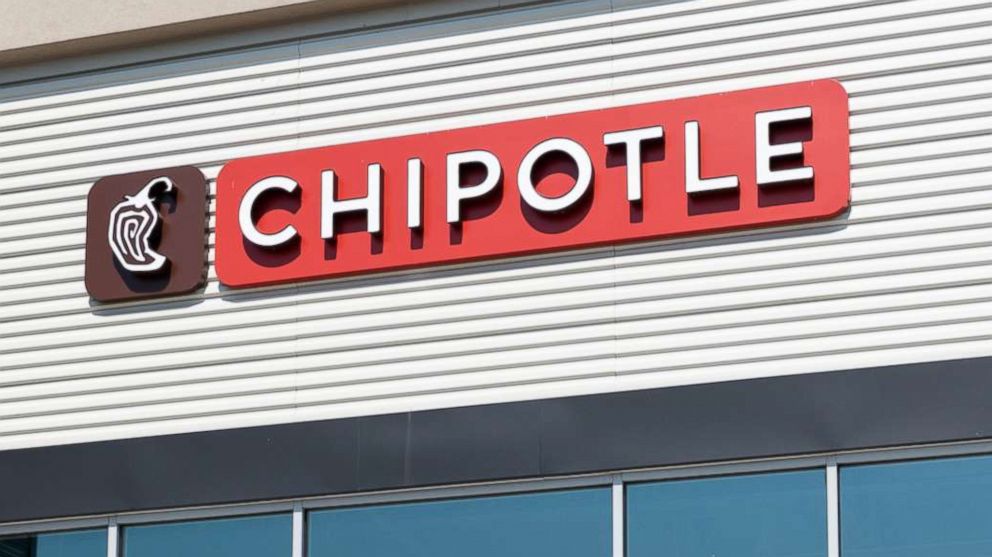 "Not dine and dash we're just borrowing the food for a couple of hours that's all," Ali allegedly quipped in one Tweet from July 2015.
In another tweet in March 2015, he allegedly wrote, "Dine and dash is forever interesting" and added three emojis of laughing and crying faces.
In January 2016, Ali tweeted: "aye man I think Chipotle catching up to us fam … should we change locations…"
The tweets have since been taken down, but Twitter users defending the manager posted screen grabs of them over the weekend.
Efforts by ABC News to reach Ali for comment Monday were unsuccessful.
"Our actions were based on the facts known to us immediately after the incident, including video footage, social media posts and conversations with the customer, manager, and our employees," Schalow said in an email to the St. Paul Pioneer Press newspaper.
Schalow said the company was aware of Ali's previous tweets before it fired the manager, but claimed "additional information" has prompted the company to investigate further and reconsider its decision. She declined to elaborate on the additional information the company received.