Numerous episodes have been reported across the nation this year in which white people have called 911 to report black people seemingly going about their normal lives.
Many of the incidents have been recorded on cellphone videos -- and have exploded on social media and gone viral.
Most of the callers have garnered nicknames pertaining to the routine activity of African-Americans they found suspicious enough to call authorities, including barbecuing in a park, playing golf, entering an apartment building where they live and even napping in the common area of a college dorm.
From "Coupon Carl" to "Cornerstone Caroline," here is a list of incidents that have made headlines in 2018:
Occupying a table at Starbucks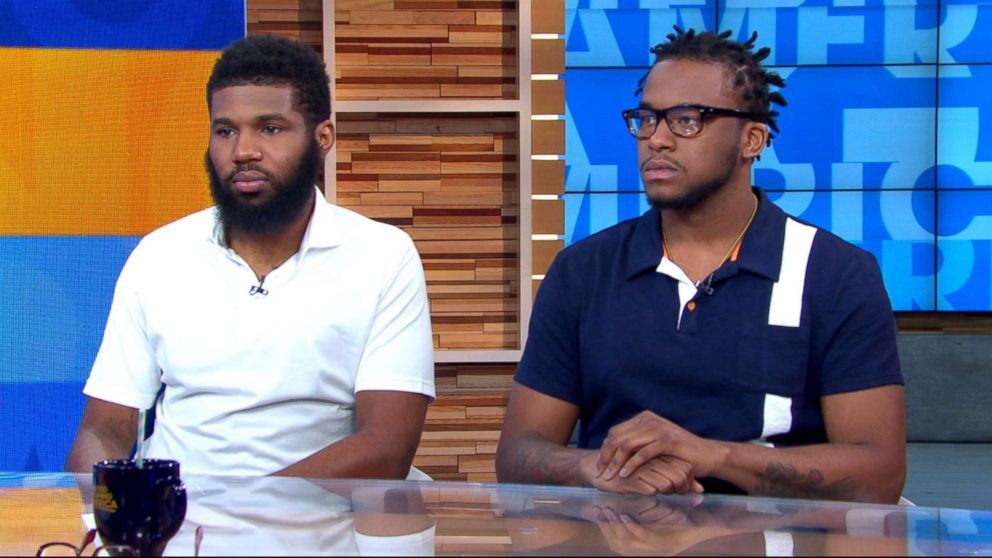 On April 12, Rashon Nelson and Donte Robinson were arrested at a Starbucks after a manager called 911 to say they were occupying a table without buying anything and refusing to leave. The men said they were waiting to meet with a business associate when police were called on them about three minutes after they sat down.
Starbucks officials fired the manager and apologized to Nelson and Robinson. The company also closed all 8,000 of its stores for a single day in May to give employees racial-bias training.
Browsing for prom clothes
Three young men -- Dirone Taylor, Mekhi Lee and Eric Rogers -- were shopping for prom outfits at a Nordstrom Rack in St. Louis when they were wrongly accused of shoplifting and had the police called on them even though they had made purchases.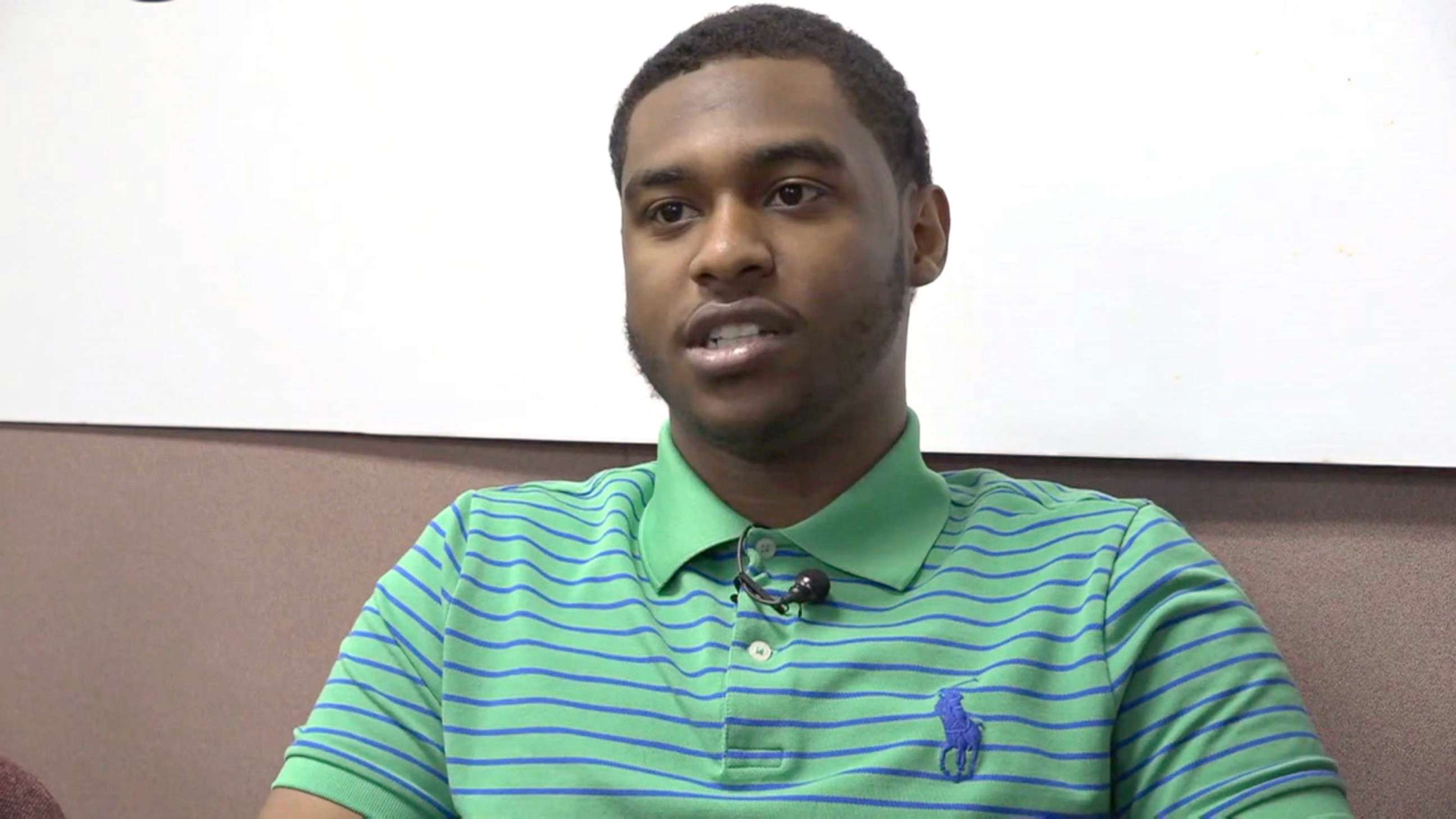 "Luckily, the police let us explain our story, and they understood that it was totally a misunderstanding and let us go," Lee told ABC News at the time.
Geevy Thomas, president of Nordstrom Rack, met with the three young men and their parents and apologized to them.
Returning merchandise
In May, Brian Spurlock said he was racially profiled and needlessly embarrassed when police confronted him at a Hobby Lobby store in Trussville, Alabama, where he returned merchandise. White employees called 911 because they said he vaguely resembled a suspect in a check-cashing scheme.
The Birmingham man was with his girlfriend and her children when the incident occurred at the national arts-and-crafts retailer.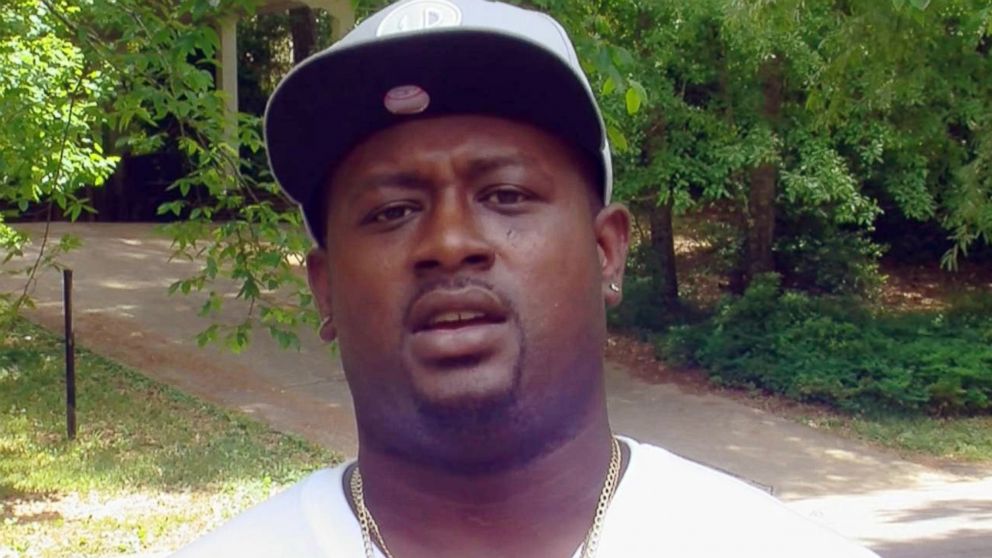 "These folks look at me like, 'Oh, he stole something. Oh, he did something wrong.' Y'all embarrassed me and [that] hurt,'" Spurlock said of the incident in the interview with ABC affiliate station WBMA-TV in Birmingham. "That made me feel like I don't need to go in no stores no more because I look like somebody and [police] might arrest me."
Golfing
A course manager at a Pennsylvania golf course who was allegedly upset with a group of black female golfers told a 911 dispatcher that one of the women wasn't wielding weapons "other than her mouth."
Steve Chronister, a manager of the Grandview Golf Course in Dover Township, made the comment on April 21 when he called 911 to complain that the women were playing golf too slowly, disobeying course rules and holding other duffers up.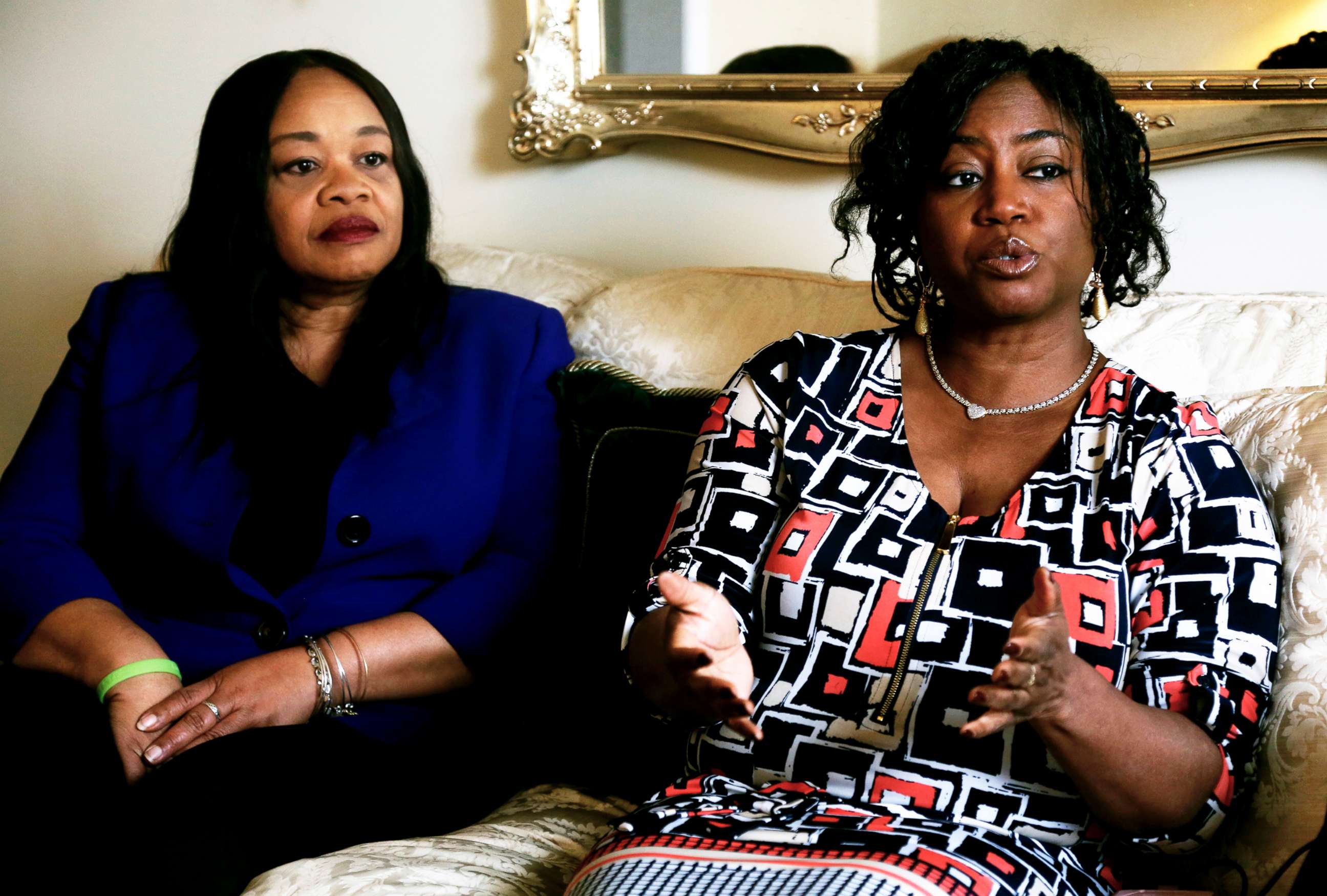 Chronister was apparently referring to Sandra Thompson, an attorney and president of the York County NAACP.
"We weren't threatening or being argumentative," Thompson told ABC News at the time. "But what he was most threatened by was the fact that I was willing to speak up."
Barbecuing in a park
In April, Jennifer Schulte, a white woman, called the police on a group of black people who were legally barbecuing at a public park in Oakland, California. She was branded "BBQ Becky" and her image was photo-shopped into memes across the internet.
"It's illegal to have a charcoal grill in the park here," Schulte is heard telling the group barbecuing as she was on her cellphone calling the police.
Napping
In May, Yale University graduate student, Lolade Siyonbola, sparked outrage about racial profiling after she posted a video of her extended interaction with campus police officers and the white student who called them.
Siyonbola had the police called on her after the white student saw her napping in the dormitory's common area at the New Haven, Connecticut, campus.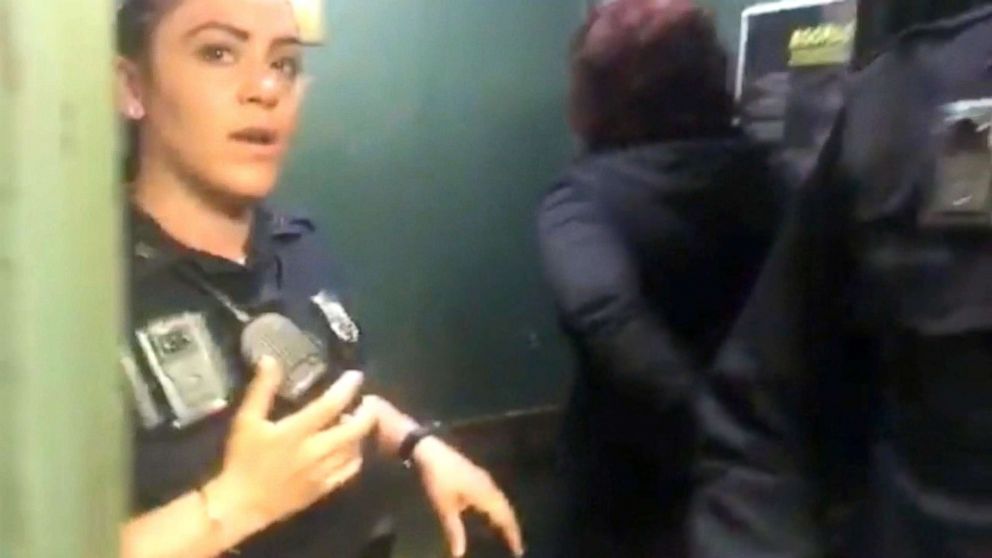 "I deserve to be here. I pay tuition like everybody else," Siyonbola, a 34-year-old graduate student in African studies, said after police asked her for identification and even followed her to her dorm room to watch her unlock the door.
Redeeming a coupon
In July, CVS Health Corp. apologized to an African-American woman after a manager of one of its Chicago stores, who was also president of the Illinois Log Cabin Republicans chapter, wrongly accused her of using a counterfeit coupon and called the police on her.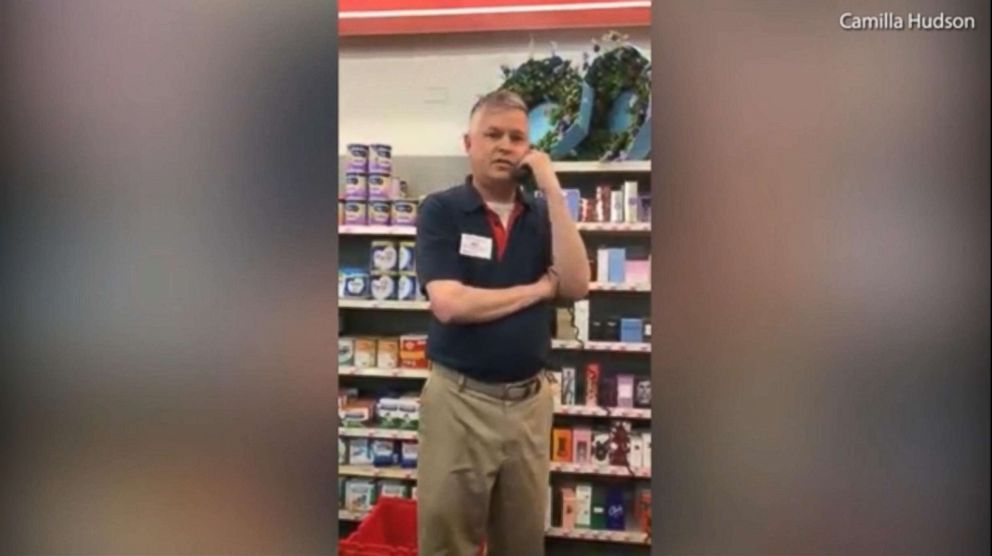 Two employees at the CVS were fired after the customer, Camilla Hudson, 53, posted a cellphone video on Facebook of the store manager, Morry Matson, calling 911 on her and accusing her of using a phony coupon. The chain store also issued an apology to Hudson.
Matson was dubbed "Coupon Carl" on social media after Hudson's video went viral.
Selling bottled water
In July, a white San Francisco woman called police on an 8-year-old girl for selling bottled water without a permit outside an apartment building.
The story went viral after Erin Austin filmed the exchange with her neighbor, identified as Alison Ettel, because she feared the situation might be racially motivated. Austin's daughter, Jordan, who was selling the bottled water is biracial.
"Calling the police on any person of color these days is an issue. They come, they shoot first and they ask questions later," Austin told "Good Morning America." "Knowing that and knowing everything that's going on in the media, why would you call the police on a child of color?"
The video received thousands of comments and shares on social media, as users accused the woman, dubbed "Permit Patty," of racism.
Ettel defended making the call and said she had nothing against the girl.
"It was all the mother and just about being quiet," she said. "I had been putting up with this for hours, and I just snapped."
Eating lunch
Oumou Kanoute, a student at Smith College in Massachusetts working as a teaching assistant and residential adviser, was eating lunch in a dorm common area on July 31 when an officer with the Northampton Police Department approached her. A white college employee called police on Kanoute, who she believed looked "out of place," according to a statement from the school.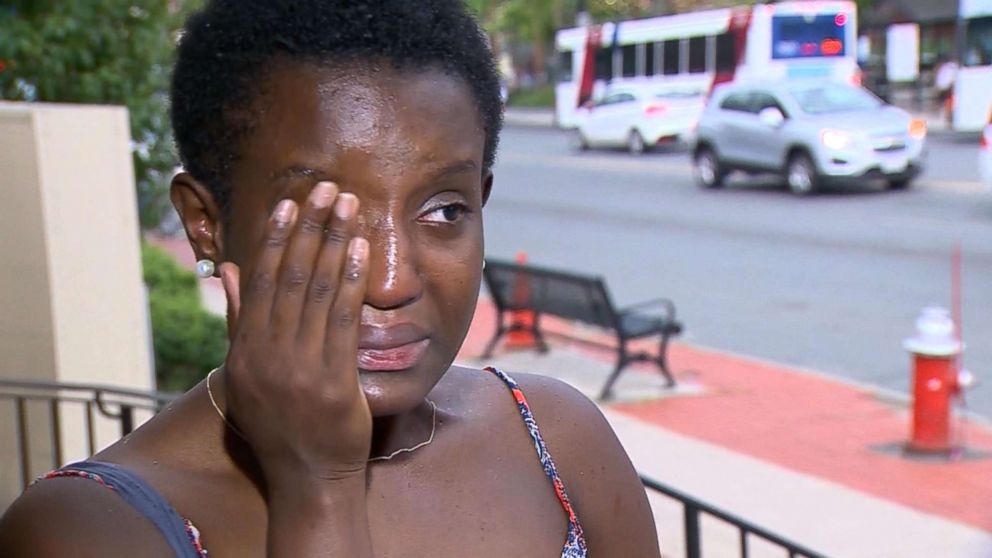 "I did nothing wrong, I wasn't making any noise or bothering anyone. All I did was be black," Kanoute wrote on Facebook. "It's outrageous that some people question my being at Smith College, and my existence overall as a woman of color."
Babysitting
On Oct. 7, Corey Lewis was babysitting two white children, ages 6 and 10, when an unidentified white woman approached them in a Walmart parking lot in a suburb of Atlanta.
"She pulled up to my vehicle and asked if the kids were all right," Lewis told ABC's "Good Morning America. "I responded with, 'Why wouldn't they be?'"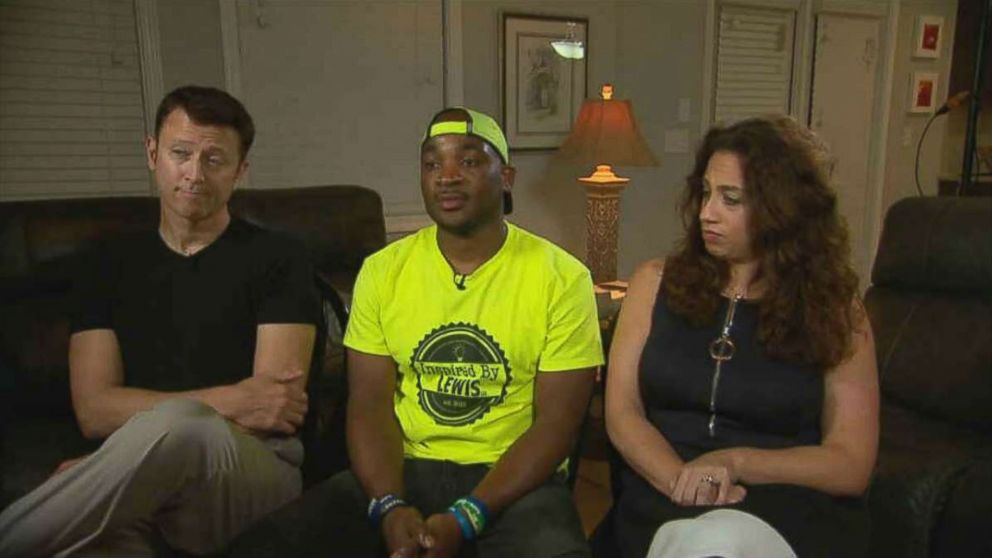 Lewis said the woman followed him and the children home and then called 911. Police responded, questioned Lewis, and called the parents of the children to verify he was their babysitter.
Entering his apartment
On Oct. 13, D'Arreion Toles posted a video on his Facebook page of a white woman blocking him from entering the St. Louis apartment building where he is a resident. The woman, identified as Hilary Mueller, can be seen standing in the doorway asking what unit Toles lives in, and to see his key fob.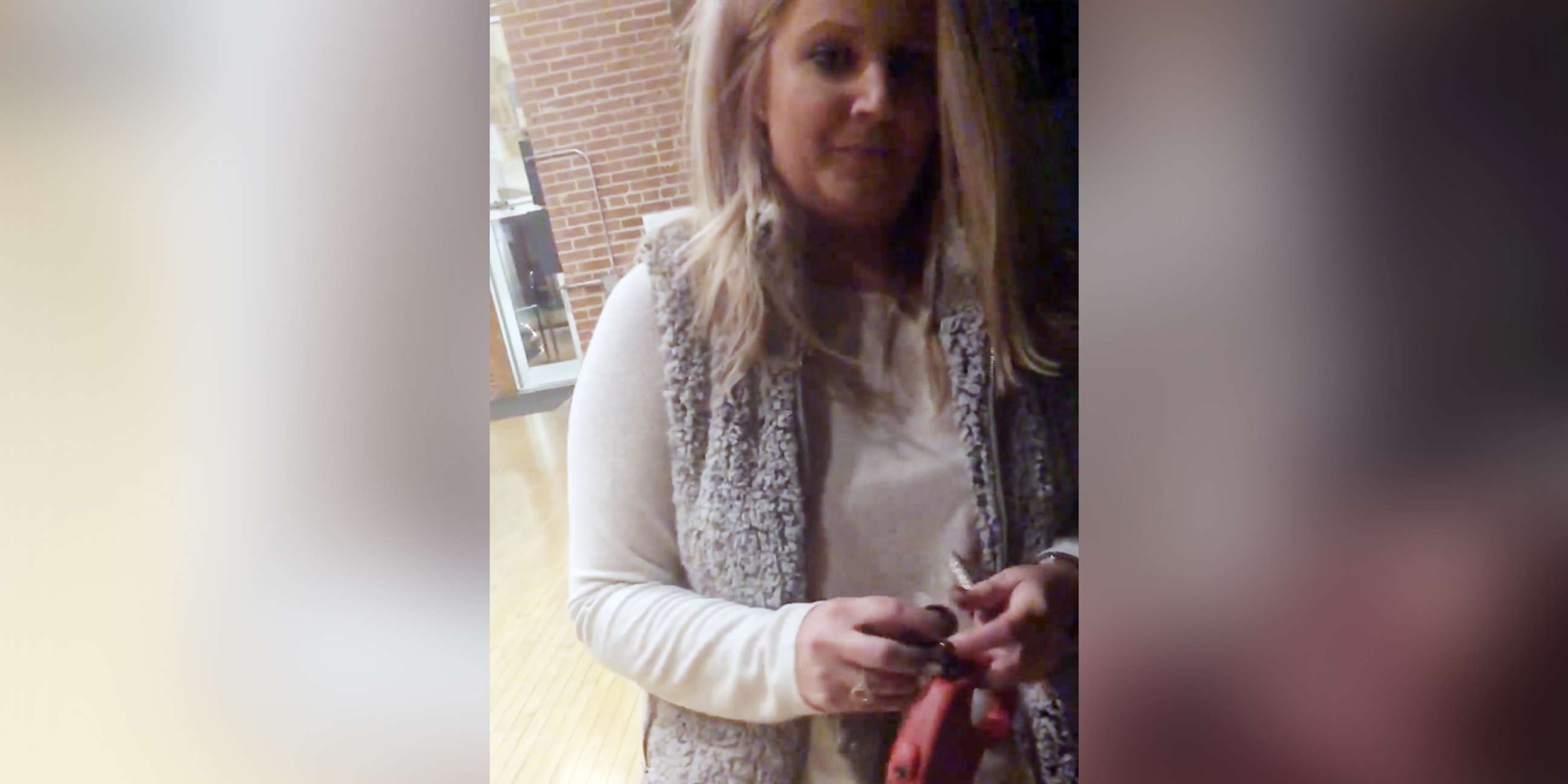 She followed him to his door and watched him enter his unit. Toles told ABC News that 30 minutes later police showed up because Mueller had called 911. Sgt. Keith Barrett of the St. Louis Metropolitan Police Department confirmed a 911 call was made, but that no report was written.
Toles' video was viewed more than 5 million times and won Mueller the moniker "Apartment Patty." Mueller was also fired from her job as a property manager.
Mueller told KTVI-TV, a Fox affiliate in St. Louis, that her "only intent was to follow the direction I had been given by our condo association board members repeatedly. And that is to never allow access to any individual that you do not know."
Going to a bodega
On Oct. 10, a 9-year-old New York City boy, Jeremiah Harvey, was wrongly accused of groping a white woman in a corner store in Brooklyn. The woman, Teresa Klein, called the police and claimed the boy had grabbed her butt.
However, surveillance video from the store showed that Jeremiah's backpack brushed Klein's backside. When Klein was shown the video, she apologized. She was ridiculed on social media and nicknamed "Cornerstone Caroline."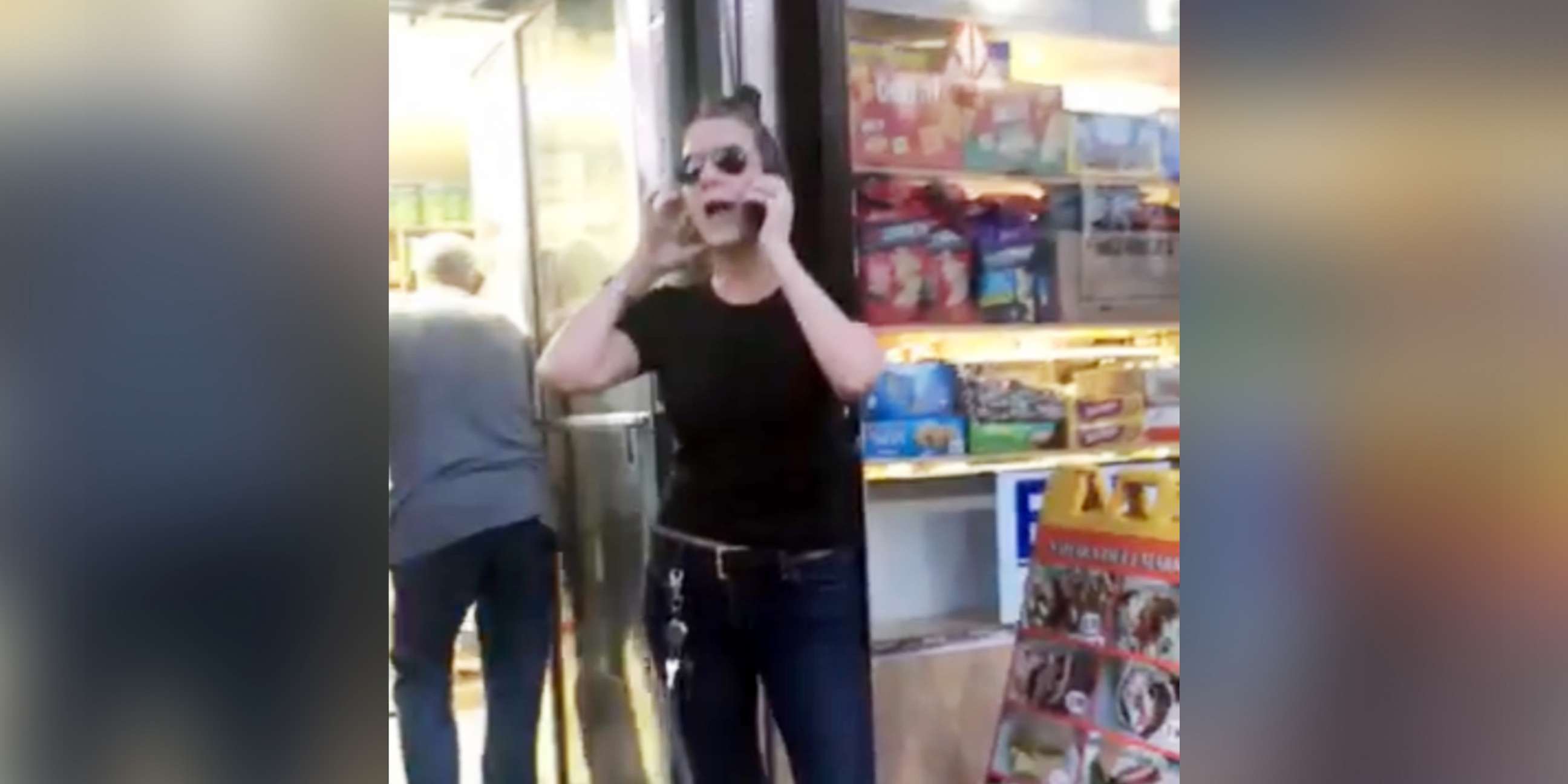 During a community meeting days after the ordeal, Jeremiah delivered a simple message: "Friendship is really the key."
The boy rejected Klein's apology.
Being a soccer dad
Gerald Jones claims he was just yelling instructions at his 13-year-old son during a youth soccer game in Ponte Vedra, Florida, when a white soccer official scolded him and then called sheriff's deputies on him even after he volunteered to leave the game.
Two St. Johns County sheriff's deputies responded to the field marshal's 911 call after she told a dispatcher she felt threatened by Jones, a claim other parents who witnessed the incident disputed.
The deputies let Jones go, but he has since demanded an apology from the field marshal, who has not been identified.
A parent, Ginger Williams, took a cellphone video of deputies questioning Jones and the field marshal and posted it on Facebook under the headline: "Soccer while black." She referred to the field marshal as "Golfcart Gail" because she was riding a golf cart.