Justice Department investigators probing former President Donald Trump's handling of classified documents after leaving office have asked a judge to overrule attorney-client privilege and compel one of Trump's attorneys to appear before a grand jury, multiple sources have confirmed to ABC News.
The DOJ is making the request on the basis of the crime-fraud exception, sources said, which allows for attorney-client privilege to be suspended in cases where it is suspected that legal services were rendered in the commission of a crime.
The development was first reported by the New York Times.
As previously reported by ABC News, DOJ officials said in a filing last summer that lawyers for Trump certified in early June that a "diligent search" of Trump's Mar-a-Lago estate turned up just 38 classified documents, all of which were safely secured in one storage room. Two months later, when FBI agents raided the premises, they found more than 100 additional classified documents -- some of which were located outside of the storage unit, including in Trump's office desk, the DOJ said.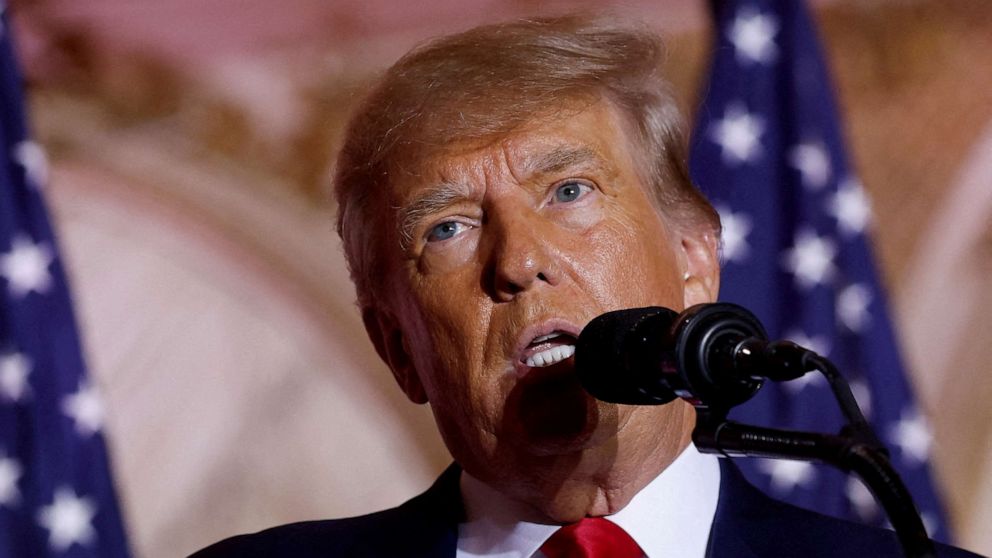 Prosecutors are now seeking to compel one of the Trump attorneys who made that certification to investigators, Evan Corcoran, to answer the grand jury's questions.
They are also seeking to have Corcoran answer questions about one of Trump's current top aides, sources tell ABC News.
Neither Corcoran nor a representative for Trump immediately responded to a request for comment from ABC News.