First-grader channels her civil rights heroes as only one to walk out of class in protest
Havana Chapman-Edwards was the only one who walked out of her school.
She may be young, but Havana Chapman-Edwards is already a force to be reckoned with. On Friday, as students all over the country participated in the National School Walkout in support of gun control reform, Havana walked out too -- of her elementary school.
The Alexandria, Virginia, first-grader was the only one to walk out of Fort Hunt Elementary School, but she knew why she had to do it.
"I wanted to stand up for the kids who died in Columbine and Sandy Hook and other schools too and can't stand up for themselves anymore," Havana told ABC News.
Her classmates did not participate in the walkout with her, instead choosing to continue with their math work, Havana said. According to Havana's mom, Bethany Edwards, the school said in March that they did not have enough supervision on hand to facilitate a walkout during the March for Our Lives protest.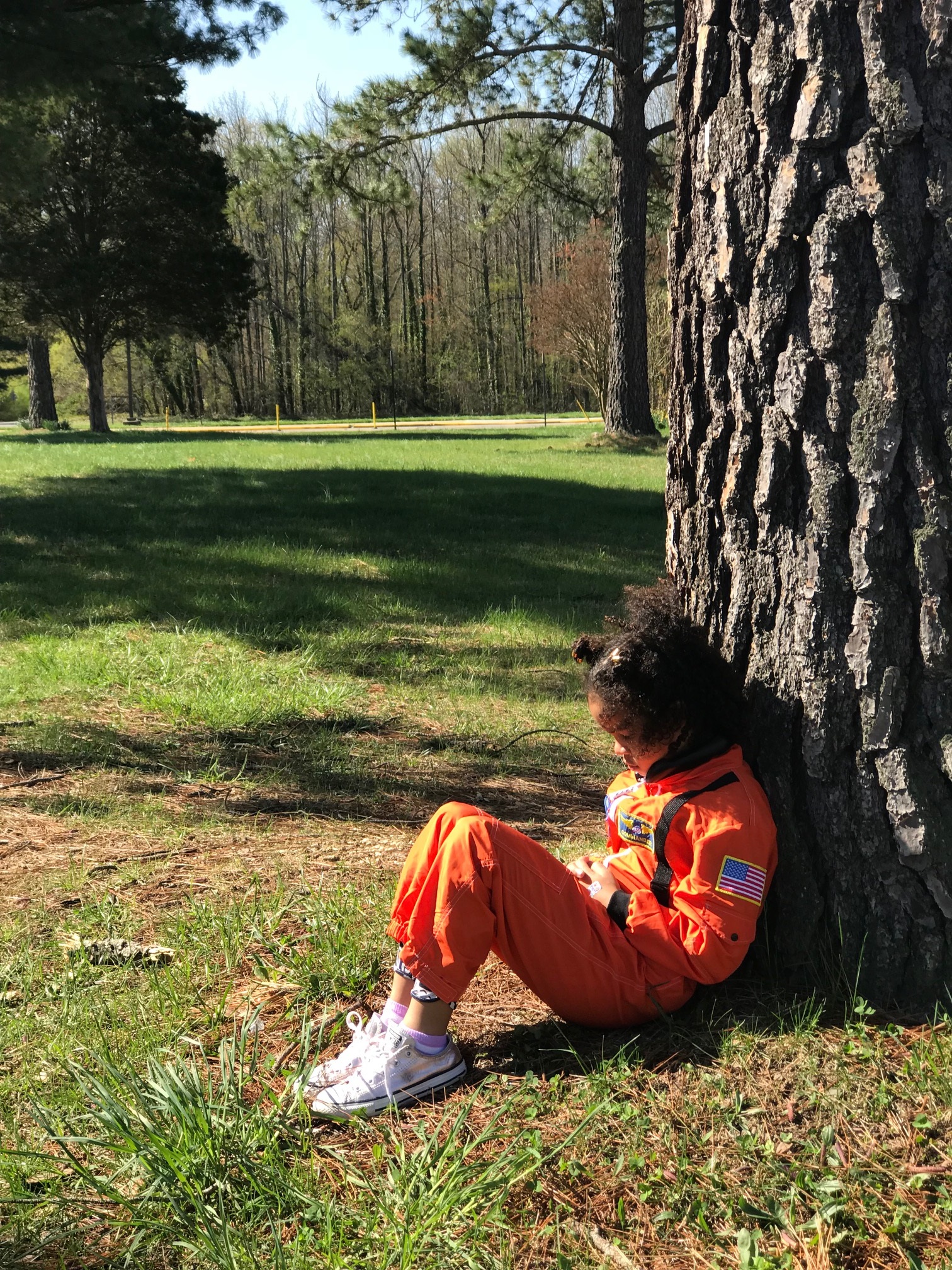 This time, Edwards decided to take matters into her own hands and sign Havana out.
Edwards said initially she was crushed when they walked out and she saw Havana was alone. After sitting in silence to honor the Columbine victims, however, the two tuned in to watch a live feed of walkouts at other schools.
That's when Havana told her mom, "I am going to tell my friends I did this, and then next time there will be more of us. That means we are winning."
"I know I am just a kid, but I know you are never too little to make a difference," Havana told ABC News. She added that she was inspired by her heroes, Audrey Faye Hendricks and Ruby Bridges, both young African-American civil rights activists of the 1960s.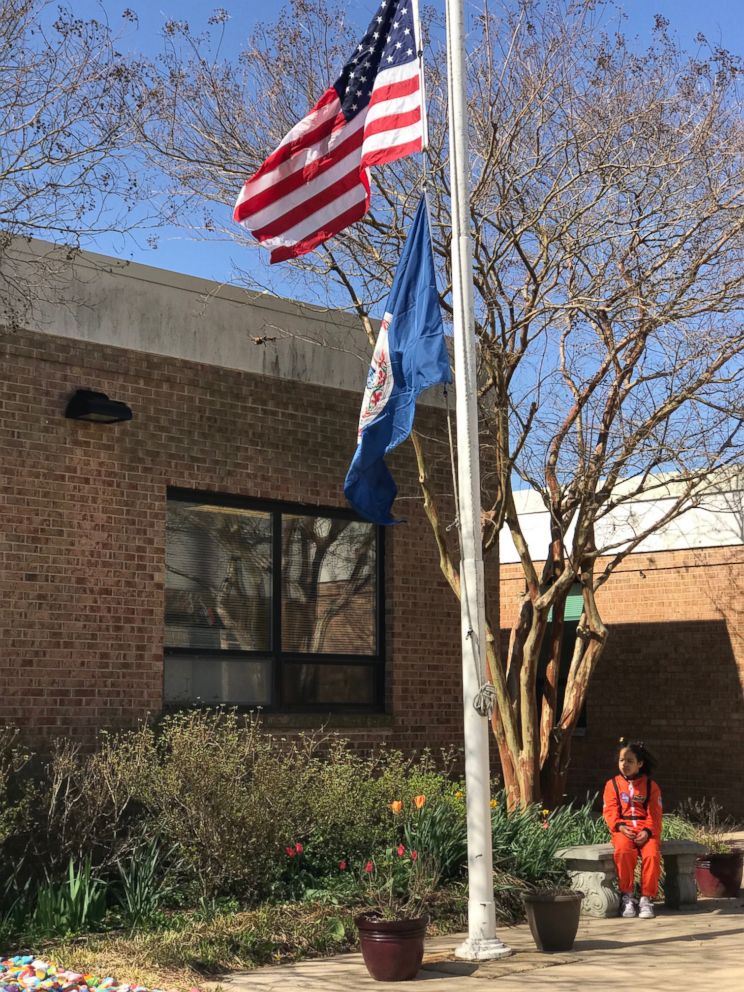 Already graced with more wisdom than many her age, the first-grader takes her lessons from history, but has her mind on the future.
Havana's tweet about her solo walkout had received more than 2,000 retweets and 9,000 likes by Friday night. And that space suit Havana was wearing in the photo -- Mom said that was an intentional choice.
"She [wanted] to show the people who make laws that they are not just little kids, but kids with big dreams."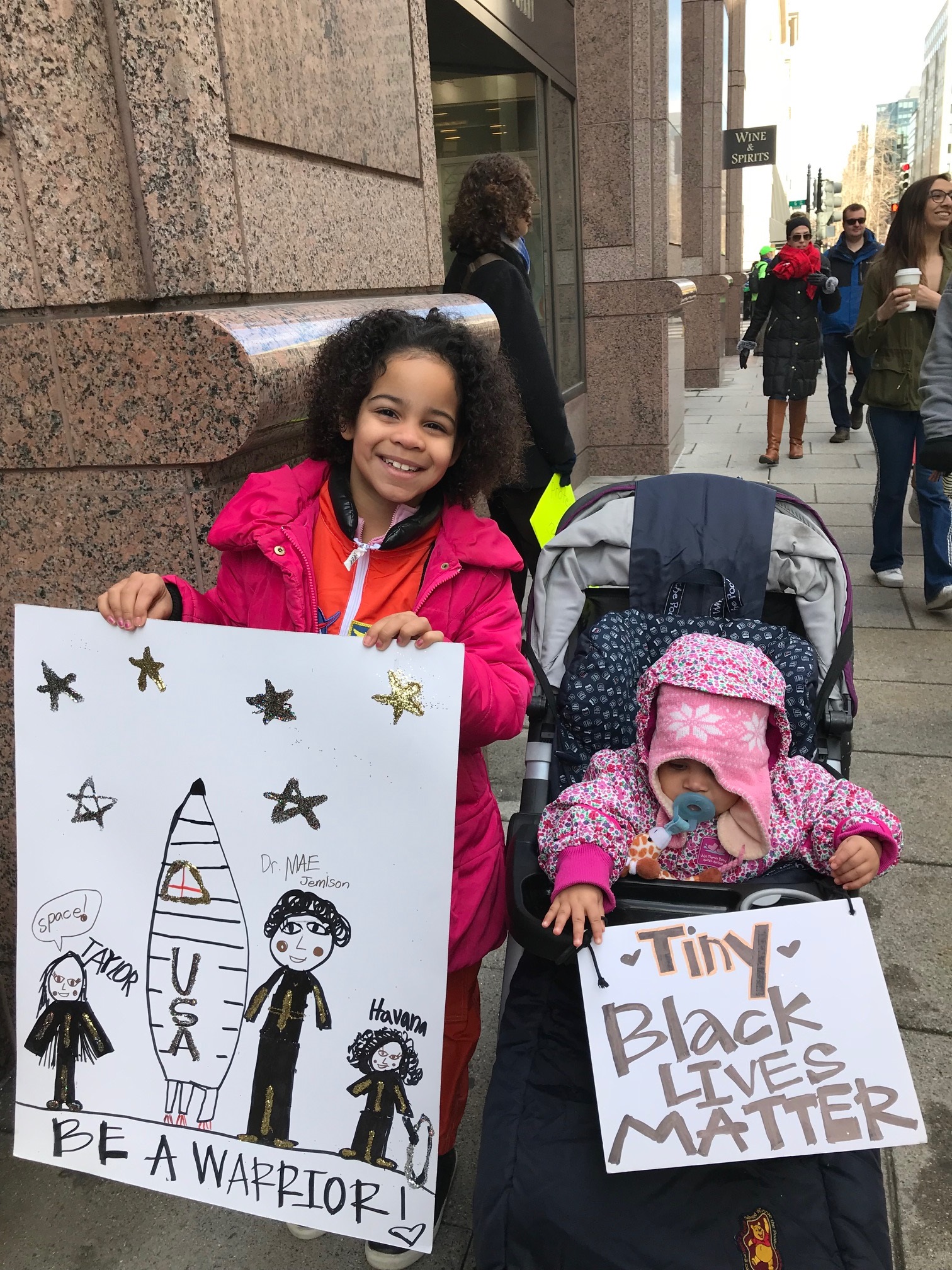 Havana speaks eight languages, and has already started a book club and fundraiser for the African-American children in her choir so they can have books at home. She wanted to participate in Friday's walkout after she participated in the March for Our Lives rally in Washington, D.C. last month. She says another reason she decided to walk out on Friday was the 2009 death of her cousin, Tony, who was shot and killed on the way to school.
Her mom said after Havana's walkout Friday, she knows her daughter understands "what it means to be a leader, even in the most simple of terms."