Bryan Kohberger, the suspect in the murder of four University of Idaho students late last year, has been indicted by a grand jury.
The indictment includes four counts of first-degree murder and one count of burglary, according to the documents filed in Latah County District Court.
He will appear for his arraignment in Moscow, Idaho, on Monday and enter a plea, according to multiple sources.
Kohberger, a 28-year-old Ph.D. student at Washington State University's department of criminal justice and criminology, was arrested on first-degree murder and burglary charges in December after a six-week search. He has not entered a plea.
Kohberger was arrested at his parents' home in Pennsylvania and he was extradited to Idaho in January.
Roommates Xana Kernodle, 20; Kaylee Goncalves, 21; and Madison Mogen, 21; as well as Kernodle's boyfriend, Ethan Chapin, 20, were stabbed to death at the girls' off-campus house in the middle of the night.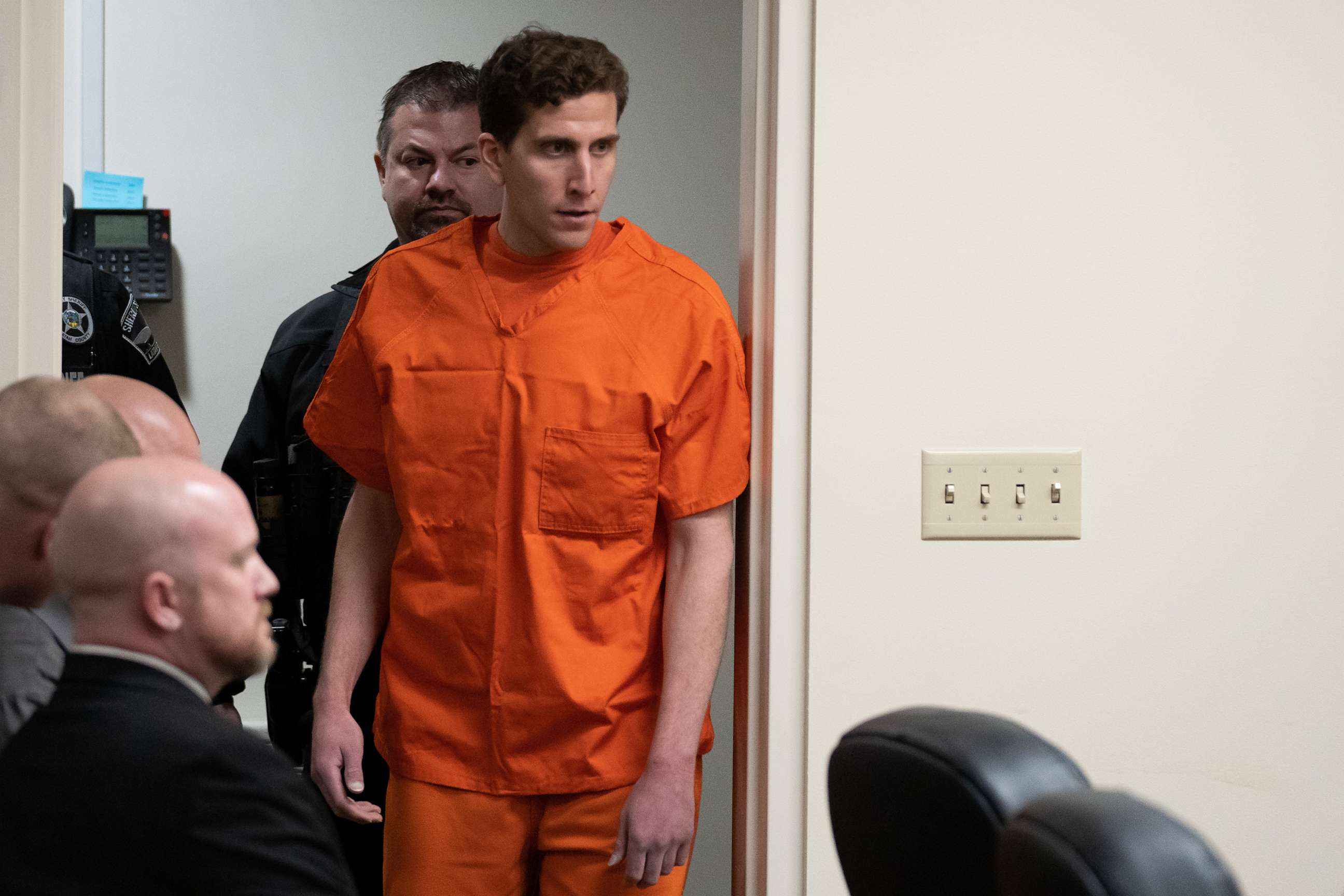 "We are just grateful another step in the process has been completed and we believe this was the best option for the circumstances," Steve Goncalves, the father of Kaylee, said in a statement to ABC News Wednesday.
Two other roommates survived the stabbing, one of whom saw a masked figure in the house. Neither are considered suspects in the stabbing.
The four students were probably asleep when attacked and some had defensive wounds, police said.
Police believe the murders unfolded between 4 a.m. and 4:25 a.m. on Nov. 13, according to court documents.
A 911 call was made from one of the roommate's phones the morning of Nov. 13 when the surviving roommates found one of the victims. The call requested help for an unconscious person who was not responding.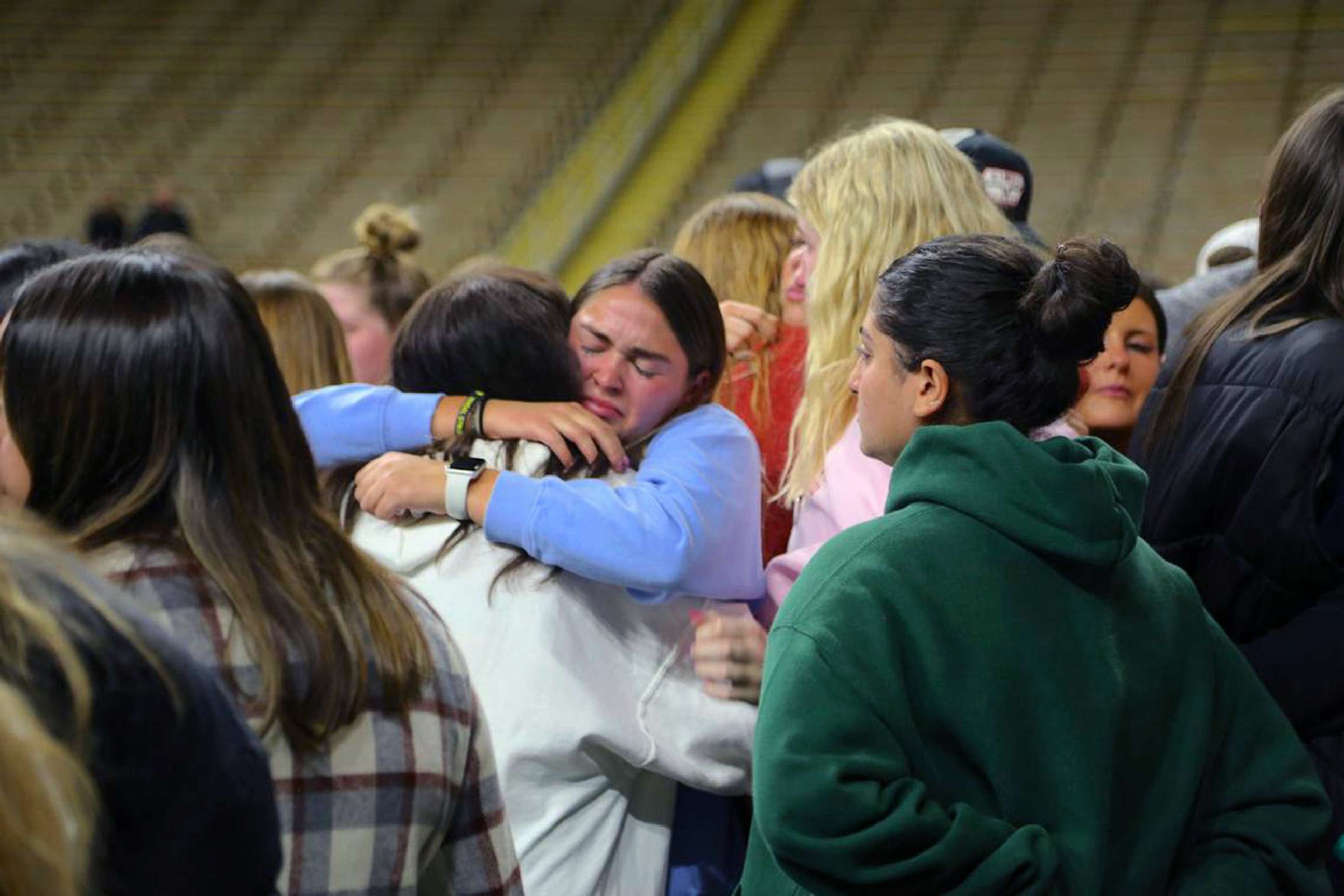 When officers arrived on the scene, they discovered the four victims.
Authorities said DNA from the suspect was recovered on a knife sheath left on a victim's bed, according to the documents. On Dec. 27, police recovered trash from Kohberger's parents' house in Pennsylvania, and a lab determined the DNA from the trash was the father of the person who left DNA on the knife sheath, the affidavit said.
This is a developing story. Please check back for updates.