The 28-year-old man accused of killing four University of Idaho students in November agreed to be extradited to Idaho during his Tuesday court appearance in Monroe County, Pennsylvania.
Bryan Kohberger mouthed the words "I love you" to his parents and two sisters as he was escorted out of the courtroom.
His family was emotional during the hearing, crying at times. Kohberger made eye contact with his father at one point during the hearing.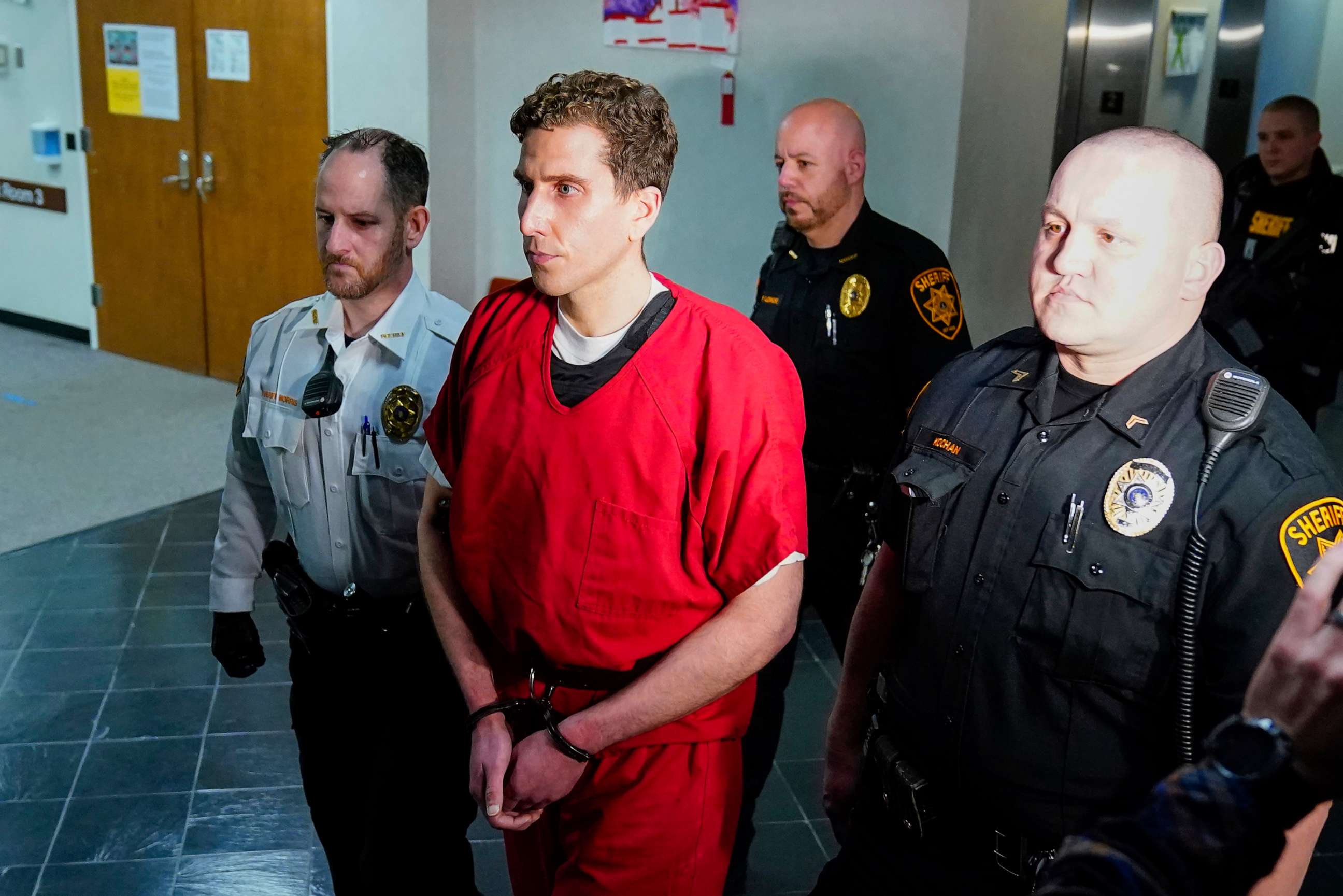 Kohberger is unlikely to fly back to Idaho Tuesday night, authorities said. Maj. Christopher Paris of the Pennsylvania State Police told reporters that the different agencies involved in the case are still finalizing the logistics of transporting the suspect -- including who will transport him and how.
Paris did not estimate when he thinks the extradition will happen but said it would take place within the court-ordered 10-day window.
The probable cause affidavit allegedly connecting Kohberger to the murders must remain sealed until he returns to the state, prosecutors had previously said.
On Tuesday night, Latah County Magistrate Judge Megan Marshall issued a nondissemination order in the case, the Moscow Police Department said.
"The order prohibits any communication by investigators, law enforcement personnel, attorneys, and agents of the prosecuting attorney or defense attorney concerning this case," the department said, adding: "Due to this court order, the Moscow Police Department will no longer be communicating with the public or the media regarding this case."
Kohberger, a Ph.D. student in Washington State University's department of criminal justice and criminology, was arrested last week on first-degree murder and burglary charges.
Kohberger's attorney, Monroe County Chief Public Defender Jason LaBar, said in a statement his client "is eager to be exonerated of these charges and looks forward to resolving these matters as promptly as possible."
LaBar told ABC News that the death penalty is on the table.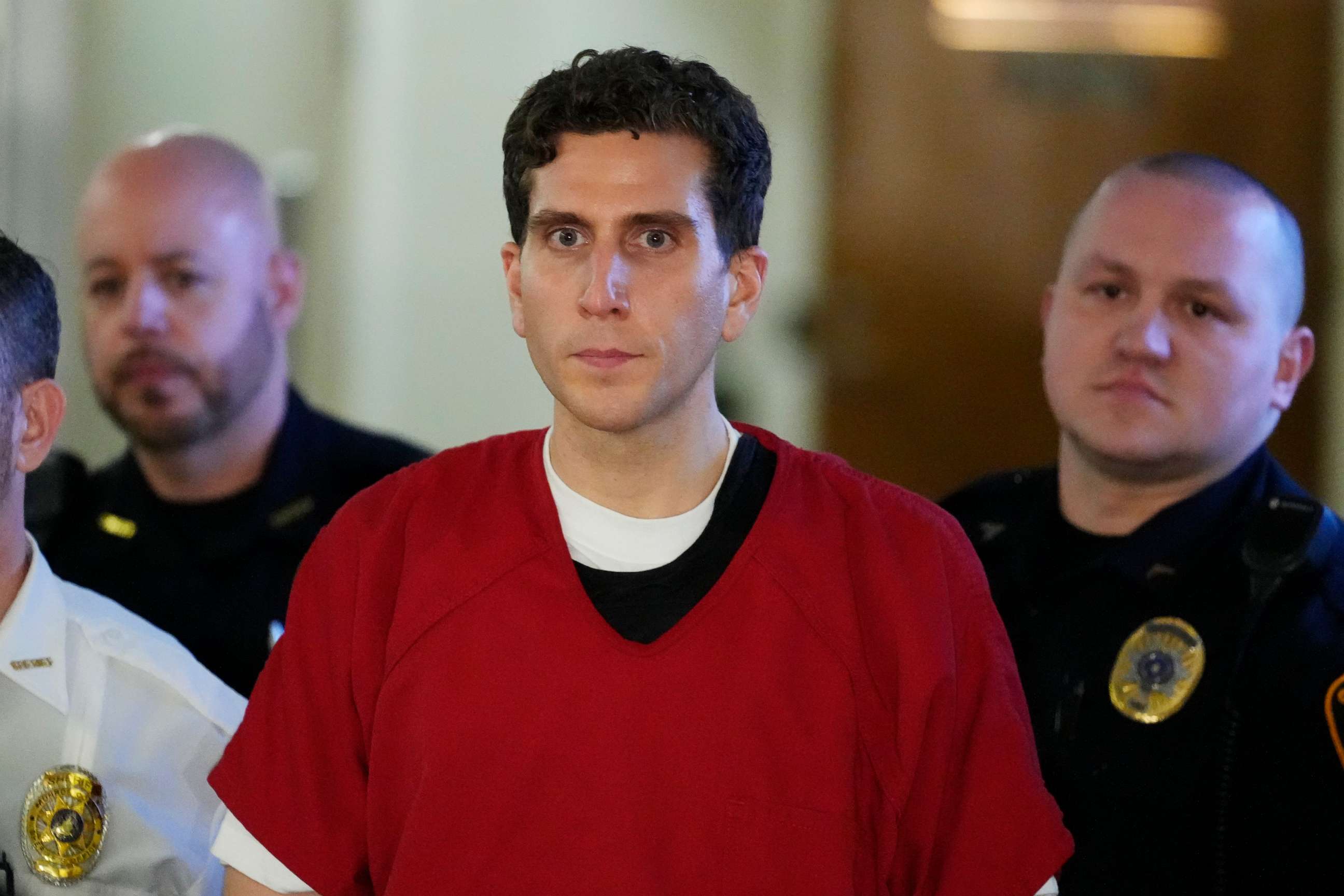 Kohberger was arrested Friday in Pennsylvania's Pocono Mountains for the Nov. 13 murders of roommates Xana Kernodle, Kaylee Goncalves and Madison Mogen, as well as Kernodle's boyfriend, Ethan Chapin.
The four victims were stabbed to death at the girls' off-campus house in the middle of the night.
After Kohberger's semester at Washington State ended this December, he and his father drove cross-country together to the family's Pennsylvania home, LaBar told ABC News.
They drove the pre-planned road trip in the white Hyundai Elantra that authorities said they were looking for in connection to the murders, according to LaBar.
The father and son were pulled over twice in Indiana, once for speeding and once for tailgating, LaBar said.
Police have not said what led them to Kohberger, but law enforcement sources told ABC News that authorities identified him as a suspect through public DNA genealogy databases.
The probable cause affidavit, which details the reasons for the arrest, is sealed and won't be released until he returns to Idaho, according to Latah County, Idaho, Prosecutor Bill Thompson.
No other arrests are expected, Moscow Police Chief James Fry told ABC News.
The chief said the Moscow Police Department's only prior interaction with Kohberger was a traffic citation for not wearing a seat belt that was issued while the suspect drove the white Elantra.
Steve Goncalves, dad of victim Kaylee Goncalves, said the arrest has brought relief and comfort.
It "felt like a cloud was lifted off of us," he told "Good Morning America." "All this torture of waiting had a purpose and a meaning."
Kohberger's family said in a statement, "We care deeply for the four families who have lost their precious children. There are no words that can adequately express the sadness we feel."
"We will continue to let the legal process unfold and as a family we will love and support our son and brother," the family said.
ABC News' Kayna Whitworth, Luke Barr, Nick Cirone, Matt Foster and Christopher Looft contributed to this report.