House Ethics Committee requests interviews, documents in reopened Gaetz probe
The DOJ recently wrapped up a yearslong probe without bringing charges.
Multiple witnesses have been contacted by investigators for interviews and documents as part of the House Ethics Committee's recently reopened probe into Rep. Matt Gaetz over allegations that include sexual misconduct, illicit drug use and potential public corruption, according to sources.
One witness with ties to Gaetz recently spoke with investigators and handed over documents requested by the committee, sources tell ABC News.
Other witnesses in the Gaetz investigation have also received letters requesting they speak with the committee, sources said.
News of the development was first reported by CNN.
Gaetz received a letter informing him that the House Ethics Committee had reopened the investigation earlier this year, a source familiar with the matter told ABC News.
The Florida congressman has denied all wrongdoing. The Justice Department, following a yearslong sex-trafficking probe into the Florida congressman, informed Gaetz in February that it would not bring charges against him.
The Ethics Committee had paused its probe while the Justice Department completed its investigation into Gaetz over allegations that he had sex with a minor.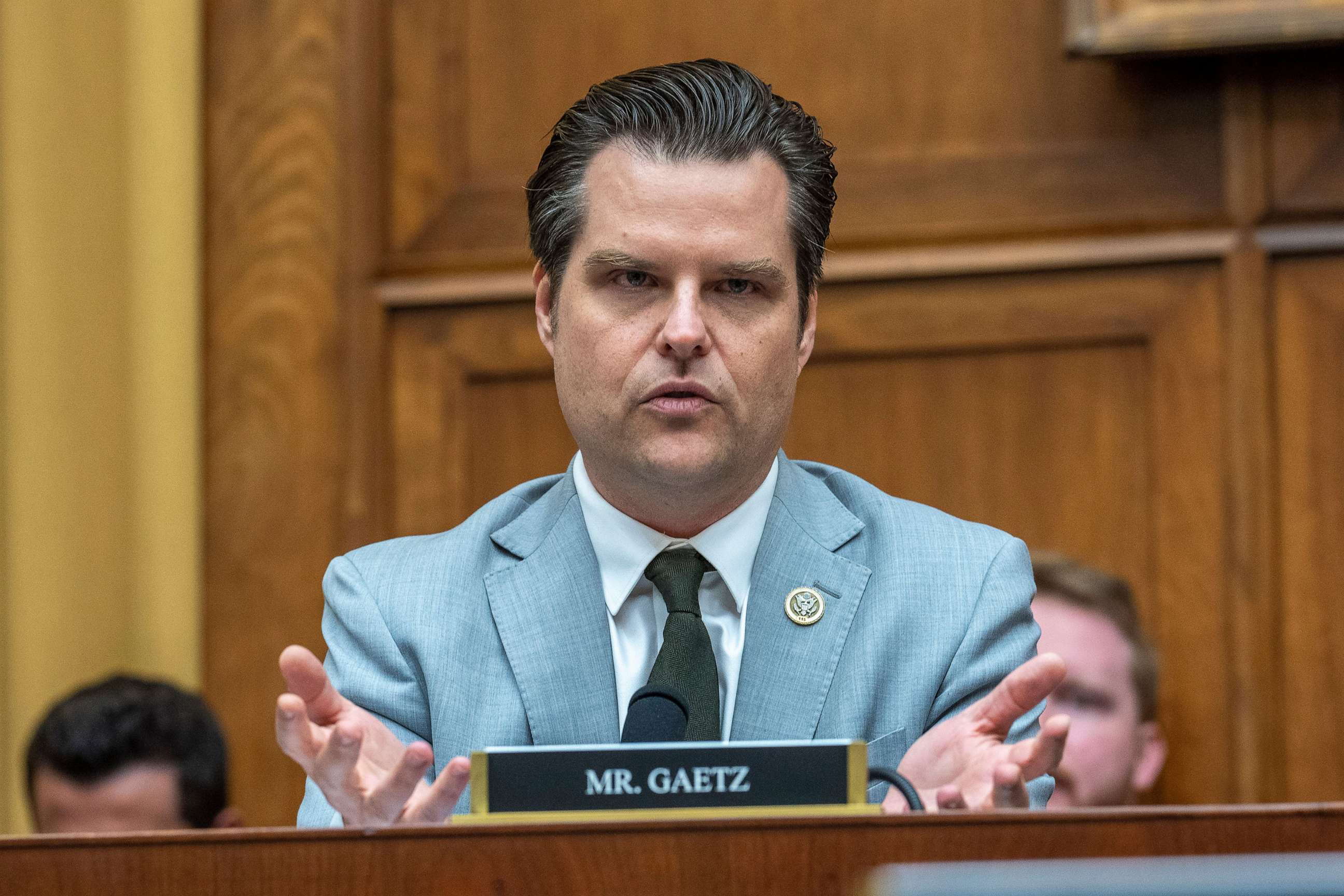 In response to a request for comment, Gaetz's team pointed ABC News to comments the congressman made to CNN. "The Ethics Committee typically operates through leaks and so this is no surprise, but the Ethics Committee has never found me to be in violation of House rules, though they've been investigating me during my entire seven years in Congress," Gaetz said.
"It's also funny that the one guy who doesn't take the corrupt lobbyist and PAC money seems to be under the most Ethics investigation," he added.
Sources tell ABC News that the Ethics Committee has yet to contact some of the central witnesses in the DOJ probe, including former Seminole County tax collector Joel Greenberg, a one-time close friend of Gaetz who was sentenced to 11 years in prison last December after pleading guilty to federal charges ranging from wire fraud to sex trafficking a minor.
Greenberg is currently serving his time in a Florida prison.