Idaho college killings suspect was first arrested in 2014, records show
Kohberger's father reported the incident to police, records show.
Nine years before he was accused of killing four college students in Idaho, Bryan Kohberger was arrested in his native Pennsylvania and charged with misdemeanor theft for allegedly stealing his sister's iPhone, according to records reviewed by ABC News.
It was Kohberger's father, Michael, who reported the incident to police, according to the court records.
According to the records, Michael Kohberger told law enforcement Bryan had warned him "not to do anything stupid" after learning his son had taken the phone, adding that his son had struggled with drug addiction.
Bryan Kohberger's earlier run-in with the law, as described in these records, is only now coming to light, as he prepares to defend himself against charges he killed four University of Idaho students last fall.
According to the records, Bryan Kohberger was 19 years old when he was arrested for the alleged theft in 2014. He served no jail time, according to officials. There is now no public record of that arrest or the outcome of the case.
Monroe County, Pennsylvania, offers first-time offenders the opportunity to enter into a pretrial program called "Accelerated Rehabilitative Disposition," which allows for charges to be dropped and the record to be "expunged" once the accused successfully completes probation.
Martin Souto Diaz, an attorney representing the Kohberger family, declined to comment on the record describing the earlier arrest. The district attorney's office in Monroe County also had no comment.
In a court filing Monday, Idaho prosecutors announced they intend to seek the death penalty against Bryan Kohberger for the alleged murders.
It remains to be seen whether the alleged incident in 2014, and his previous alleged history with substance abuse, will have any bearing -- or offer any clues -- in relation to what happened in the early morning hours of Nov. 13, 2022, when four college students -- Ethan Chapin, 20; Madison Mogen, 21; Xana Kernodle, 20, and Kaylee Goncalves, 21 -- were stabbed to death at an off-campus home on King Road in Moscow, Idaho.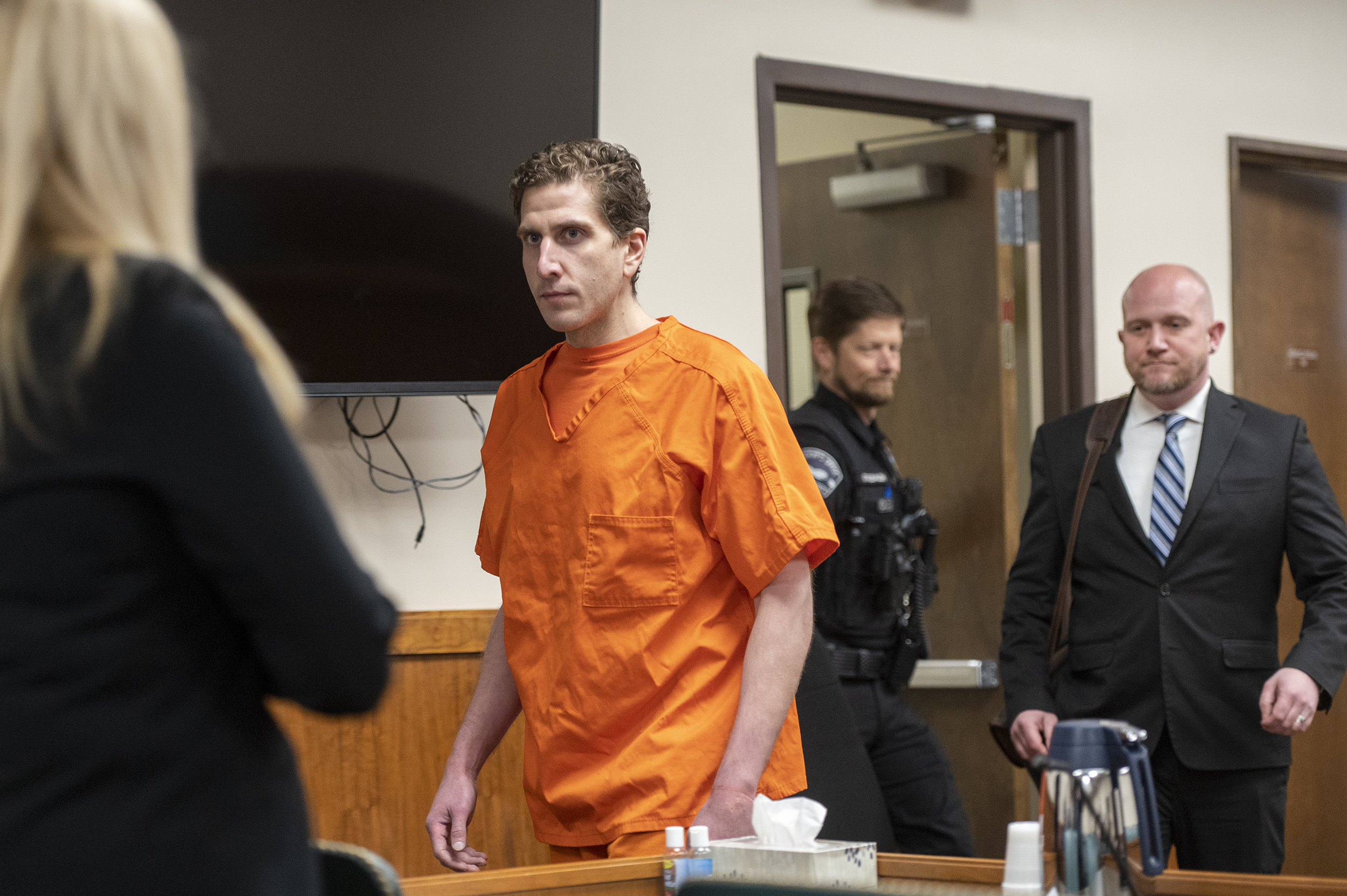 A source briefed on the case told ABC News the alleged 2014 incident is now a subject of inquiry for prosecutors in Idaho, as they prepare for an impending capital trial that could start as early as October.
"You want to get all the puzzle pieces figured out, even as you keep finding new pieces," said ABC News law enforcement contributor Richard Frankel, a retired senior FBI official and former prosecutor in the New York City suburb of Suffolk County.
"You're working to figure out how they all fit together," Frankel said, speaking generally on investigative procedure for building a case.
"One, that's a big jump to go from [an alleged] non-violent theft -- and from a family member -- to being charged with multiple homicides. And two, eight years is a long time for nothing to happen," Frankel said. "So, I would want to know, both as a prosecutor and as the investigator, what he did in those years in between?"
ABC News contributor Robert Boyce, the retired chief of detectives for the New York City Police Department, said, "What you look for now, is, was this a foundational moment, and was this a precursor for things to come."
A trial in the quadruple homicide has been set for Oct. 2, though that could be delayed.
Bryan Kohberger is due to appear at the Latah County Courthouse Tuesday afternoon, for another in an ongoing series of pretrial hearings connected to the murder case. He is being held without bail at the Latah County Jail.
Bryan Kohberger's team is pushing for a pause in his case while the defense and prosecution argue over the scope of which grand jury materials can or should be released. His lawyers are looking to determine whether there are grounds to dismiss his indictment based on the way the grand jury was selected, according to court documents.
The defense is asking Idaho prosecutors to disclose more information about their investigation, including more detail on their forensic DNA analyses, and information obtained from cellphone records, according to court filings.
The hearing Tuesday is also expected to focus on Bryan Kohberger's request for more time to decide whether to offer an alibi at trial, as his attorneys say they are trying to navigate the "voluminous" and "still ongoing" discovery process, according to recent court filings. Prosecutors said they wouldn't object to a "reasonable extension" to decide, so long as any potential alibi is offered within the next month.
Back in Pennsylvania, on Saturday, Feb. 8, 2014, Bryan Kohberger had "recently exited a rehab center and rejoined the family," his father told police, according to the records reviewed by ABC News. Home from rehab, Bryan took his sister Melissa's iPhone, which had an estimated value of $400, Michael Kohberger told police, according to the records.
Authorities said, according to the records, Bryan Kohberger paid a friend $20 to pick him up and take him to a local mall, where he sold the phone for $200 at an automated kiosk for used electronics.
The records say Bryan Kohberger was charged with misdemeanor theft and offer no further explanation about what happened from there.
"With any case, we'd always do a timeline. And on this case, I would want to do the timeline not just of the actual [alleged homicide] incident, minute by minute -- but also I would want to do a behavioral timeline from his teens into his adulthood, because I want to know who this guy is," Frankel said.
"It all goes to the assessment of his character -- it may also help me when I interview other people about him, because I may know what the right questions are to ask going in," Frankel added.
Bryan Kohberger, now 28, was indicted in Idaho last month and charged with four counts of first-degree murder and one count of burglary.
At his Idaho arraignment in late May, Bryan Kohberger declined to offer a plea, so the judge entered a not guilty plea on his behalf.
Authorities allege that in the early morning hours of Nov. 13, 2022, Bryan Kohberger, a criminology Ph.D. student at Washington State University, broke into an off-campus home and stabbed to death the four students from the nearby University of Idaho.
After a more than six-week hunt, according to police documents, police zeroed in on Bryan Kohberger as a suspect, tracking his white Hyundai Elantra, cellphone signal data, and recovering what authorities say was his DNA on a knife sheath found next to one of the victims' bodies.
That DNA evidence taken from the knife sheath at the crime scene "showed a statistical match" with a cheek swab taken directly from Bryan Kohberger after his arrest, authorities said in a recent filing.
Bryan Kohberger's attorneys pushed back on that analysis in several recent court filings, casting doubt on whether that DNA evidence irrefutably implicates their client, saying the "statistical probability is not an absolute," and pointing to what they called a "total lack of DNA evidence" from the victims in Kohberger's home or car.
He was arrested on Dec. 30, 2022, at his family's home in Pennsylvania, after driving cross-country to spend the holidays in Albrightsville.
Some of Bryan Kohberger's childhood acquaintances have recalled to ABC News that the "quiet" but "funny" person they knew began to alienate some of his friends in high school, as his drug habit developed.
Casey Arntz, who went to high school with Kohberger, told ABC News he would ask her for rides that she later found out were to buy drugs.
"Bryan used me to, you know, drive him around and get heroin," Arntz said. "A lot of people are like, well, why were you still friends with him after that? And I'm like, because you gotta forgive him. I mean, you can't fault him for being so sucked down this hole. And I did, I did forgive him."