Judge issues protective order against Trump, cautioning him against 'inflammatory statements'
The judge said the former president's First Amendment rights are "not absolute."
The judge overseeing special counsel Jack Smith's Jan. 6 case against Donald Trump issued a protective order against the former president following a hearing Friday in which she cautioned Trump against making "inflammatory statements" about the case and said that his First Amendment rights are "not absolute."
Judge Tanya Chutkan heard arguments Friday on the terms of a protective order that Smith was seeking in order to prevent "the improper dissemination or use of discovery materials" his team is preparing to turn over to Trump's attorneys for them to prepare Trump's defense. Trump himself was not present at the hearing.
The judge's ruling, issued following the hearing, prohibits the disclosure of a range of "sensitive" materials, including all recordings, transcripts, interview reports and related exhibits shared by the special counsel.
Smith requested the protective order last Friday after Trump posted a message to his social media platform, Truth Social, saying, "IF YOU GO AFTER ME, I'M COMING AFTER YOU!"
"Mr. Trump, like any American, has a right to free speech," Chutkan told attorneys at Friday's hearing. "But that right is not absolute."
The Trump campaign said Trump's message was aimed at political interest groups.
Chutkan, as she was wrapping up the hearing, cautioned Trump over public statements he has made related to the case -- and suggested that his words could backfire by moving the case to trial even faster.
"I intend to ensure the orderly administration of justice in this case as I would with any other case," Chutkan said. "The more a party makes inflammatory statements about this case which could taint the jury pool or intimidate potential witnesses, the greater the urgency will be that we proceed to trial to ensure a jury pool from which we can select an impartial jury."
Trump earlier this month pleaded not guilty to charges of undertaking a "criminal scheme" to overturn the results of the 2020 election by enlisting a slate of so-called "fake electors," using the Justice Department to conduct "sham election crime investigations," trying to enlist the vice president to "alter the election results," and promoting false claims of a stolen election as the Jan. 6 riot raged -- all in an effort to subvert democracy and remain in power.
The former president has denied all wrongdoing and denounced the charges as "a persecution of a political opponent."
On the question of how wide-ranging the protective order should be, Trump's attorneys proposed it be more limited in scope and also wanted to be able to share discovery materials with so-called "volunteer lawyers" and other non-attorneys that are assisting in the case.
Prosecutors, who sought to protect a wider ranger of materials, said the government's aim is to prevent any materials that are handed over in discovery from being used to taint an eventual jury.
"They have identified what they intend to do with it," special counsel attorney Tom Windom said of Trump and his team. "Even if it is non-sensitive material, it still has the potential to intimidate witnesses."
Chutkan ruled that Trump would be restricted from discussing publicly materials deemed "sensitive," which would include all recordings, transcripts, interview reports and related exhibits shared by the special counsel.
The judge said she believed the release of the materials created "too great a risk" that witnesses could be intimidated or the jury pool would be tainted.
Trump's attorneys also sought latitude from the judge as Trump campaigns to regain the presidency in 2024.
Trump attorney John Lauro pressed the judge on the matter, saying that Trump is entitled to speak freely if he "has a memory of something on the campaign trail."
Chutkan, however, responded that "this is a criminal trial" and that she would not base her decision on "whether it will affect a political campaign on either side."
"The existence of a political campaign will not have any bearing on my decision," Chutkan said.
"He's a criminal defendant -- he's going to have restrictions like every single other defendant," said the judge.
On the portion of the protective order that relates to how Trump himself should be supervised when reviewing discovery materials shared by the government, Lauro said he had concerns about requiring an attorney to sit with Trump at any time he wants to read through evidence -- but Windom countered that the government had ample reasons to request that.
"He has shown a tendency or desire to hold onto material which he should not have," Windom quipped in reference to charges Trump is facing regarding his alleged retention of classified documents.
Windom said the government was concerned that if Trump was alone reviewing evidence, he could choose to take a picture of it with his phone or make some kind of "photocopy" that he would then release out.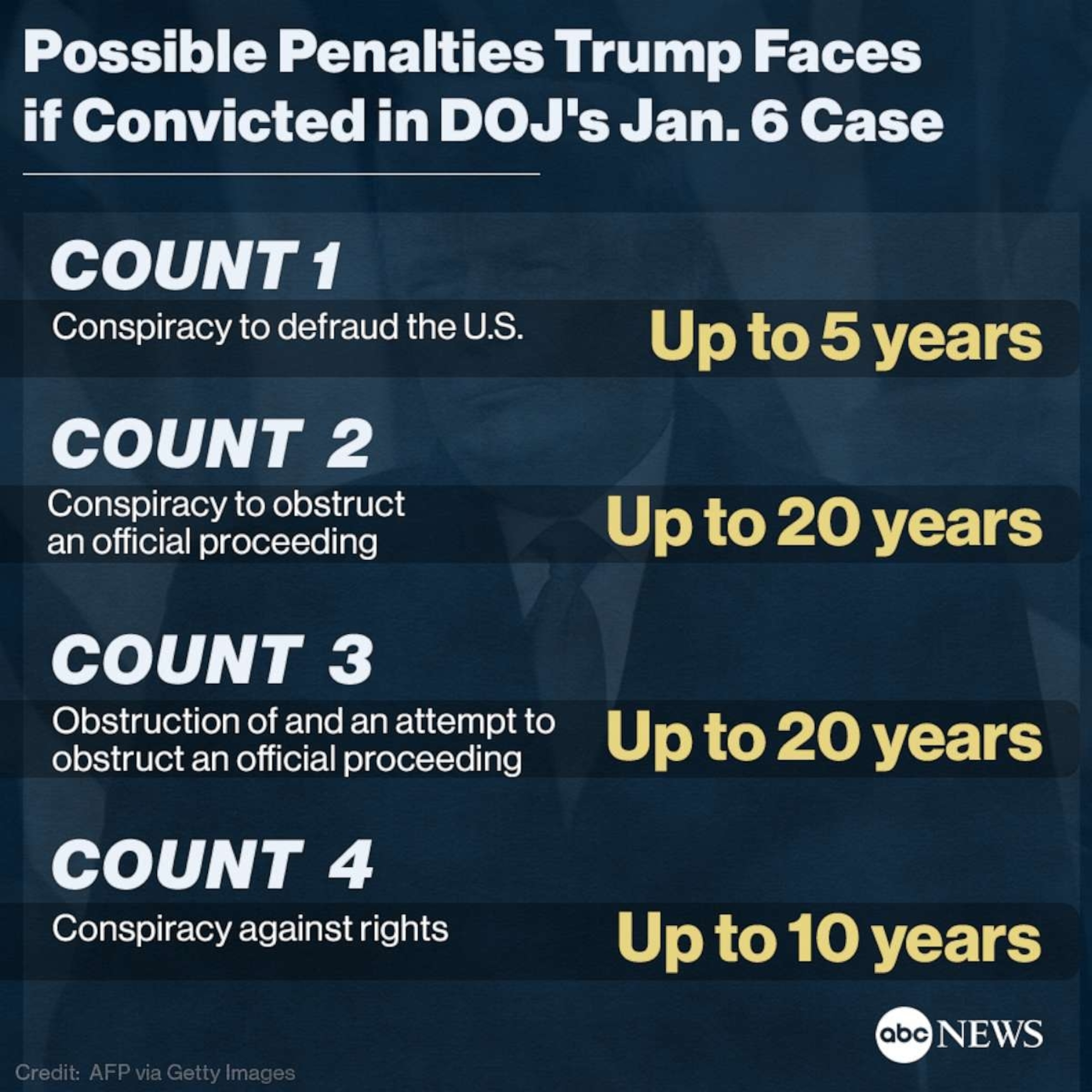 "Like live-tweeting?" Judge Chutkan asked.
"I mean, literally just photocopying or taking a picture of something in order to do whatever he wants," Windom answered.
Chutkan ultimately ruled that she will allow Trump to review discovery materials without having a member of his legal team sit with him -- however, she said she will order his lawyers to "ensure" that if Trump is reviewing materials alone, he must not have any kind of electronic device or phone that could be used to copy the materials.
Windom said the government would begin sharing discovery materials once the protective order is in place -- "roughly 11.6 million pages or files," he said, adding that the materials are "extraordinarily well organized" and that the government expects to have discovery "substantially completed" by the end of the month.