Tennessee Gov. Bill Lee has called for prayers in the wake of Monday's deadly mass shooting at a Nashville elementary school, while noting that "there will be a time to talk about the legislation."
"I am calling on the people of Tennessee to pray. For the families of victims, for the Covenant family, for those courageous officers, for the family of the shooter, for those who are hurting and angry and confused," Lee, a Republican, said in a video address on Tuesday evening. "Prayer is the first thing we should do, but it's not the only thing."
A shooter gunned down three children and three adults at the Covenant School in Tennessee's capital city on Monday morning. Responding officers shot and killed the suspect -- identified as Audrey Hale, 28, of Nashville -- about 14 minutes after the initial 911 call came in, according to the Metropolitan Nashville Police Department.
"Law enforcement officials and educators across our state have been working for years, especially in the last year, to strengthen the safety of schools. That work was not in vain -- the courage and swift response by the teachers, officers and this community without a doubt prevented further tragedy," Lee said in his video address. "There will be a time to talk about the legislation and budget proposals we've brought forward this year. And clearly there's more work to do."
"But on this day after the tragedy, I want to speak to that which rises above all else," he added. "The battle is not against flesh and blood, it's not against people. The struggle is against evil itself."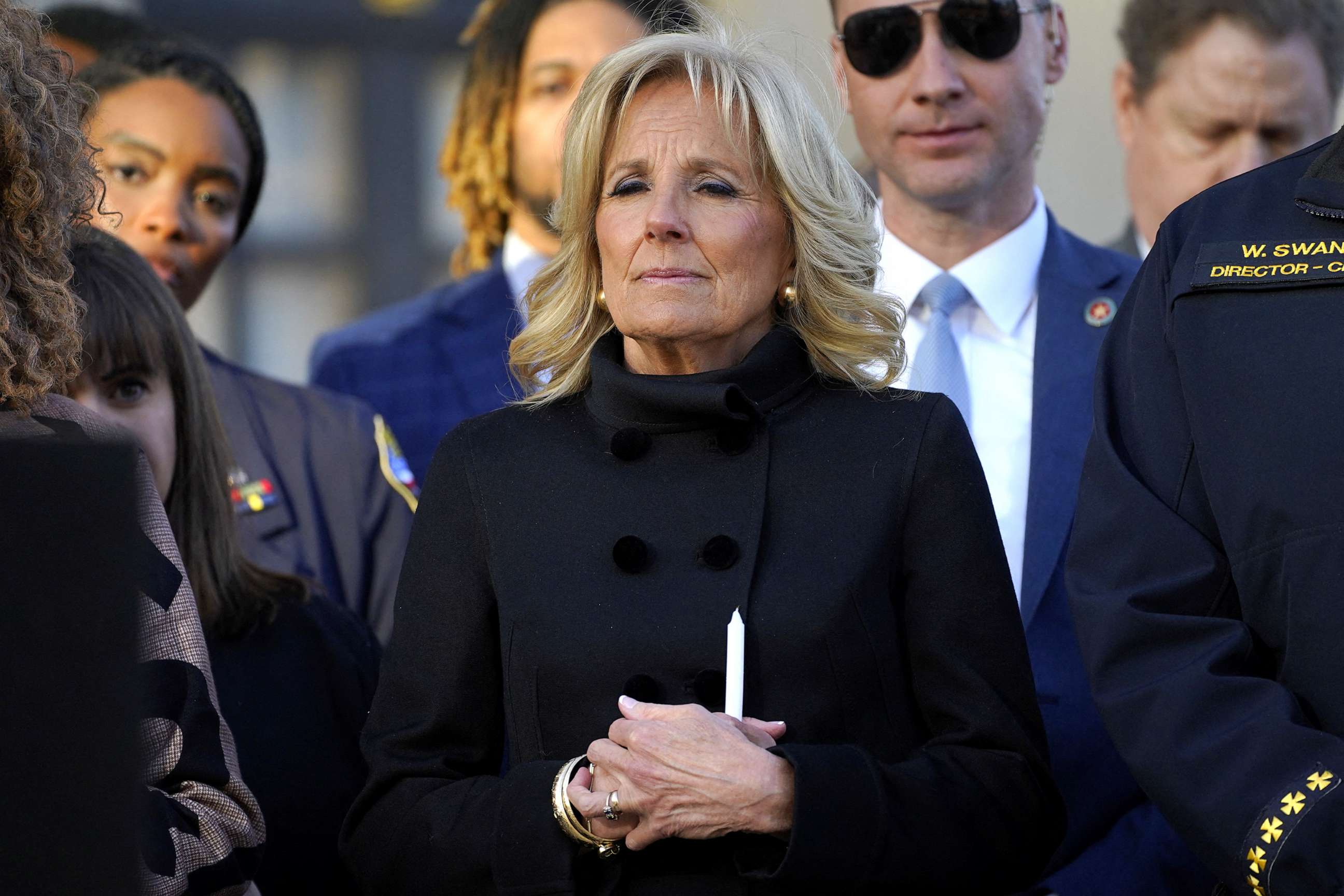 A candlelit vigil was held in Nashville Wednesday evening in honor of the victims of the shooting that was attended by first lady Jill Biden.
Police have identified the slain children as 9-year-old students Evelyn Dieckhaus, William Kinney and Hallie Scruggs. The adult victims were identified as 61-year-old custodian Mike Hill, 60-year-old head of school Katherine Koonce and 61-year-old substitute teacher Cynthia Peak.
In his video address, the Tennessee governor revealed that his wife, Maria, has been friends with Peak and Koonce "for decades."
"Cindy was supposed to come over to have dinner with Maria last night after she filled in as a substitute teacher yesterday at Covenant," Lee said.
The Covenant School, a private Christian school for children in preschool through sixth grade, has about 209 students and 40 to 50 staff members. It does not have a school resource officer, according to police.
In a statement released Monday night, the Covenant School said its community "is heartbroken."
"We are grieving tremendous loss and are in shock coming out of the terror that shattered our church and school," the school said. "We are focused on loving our students, our families, our faculty and staff and beginning the process of healing."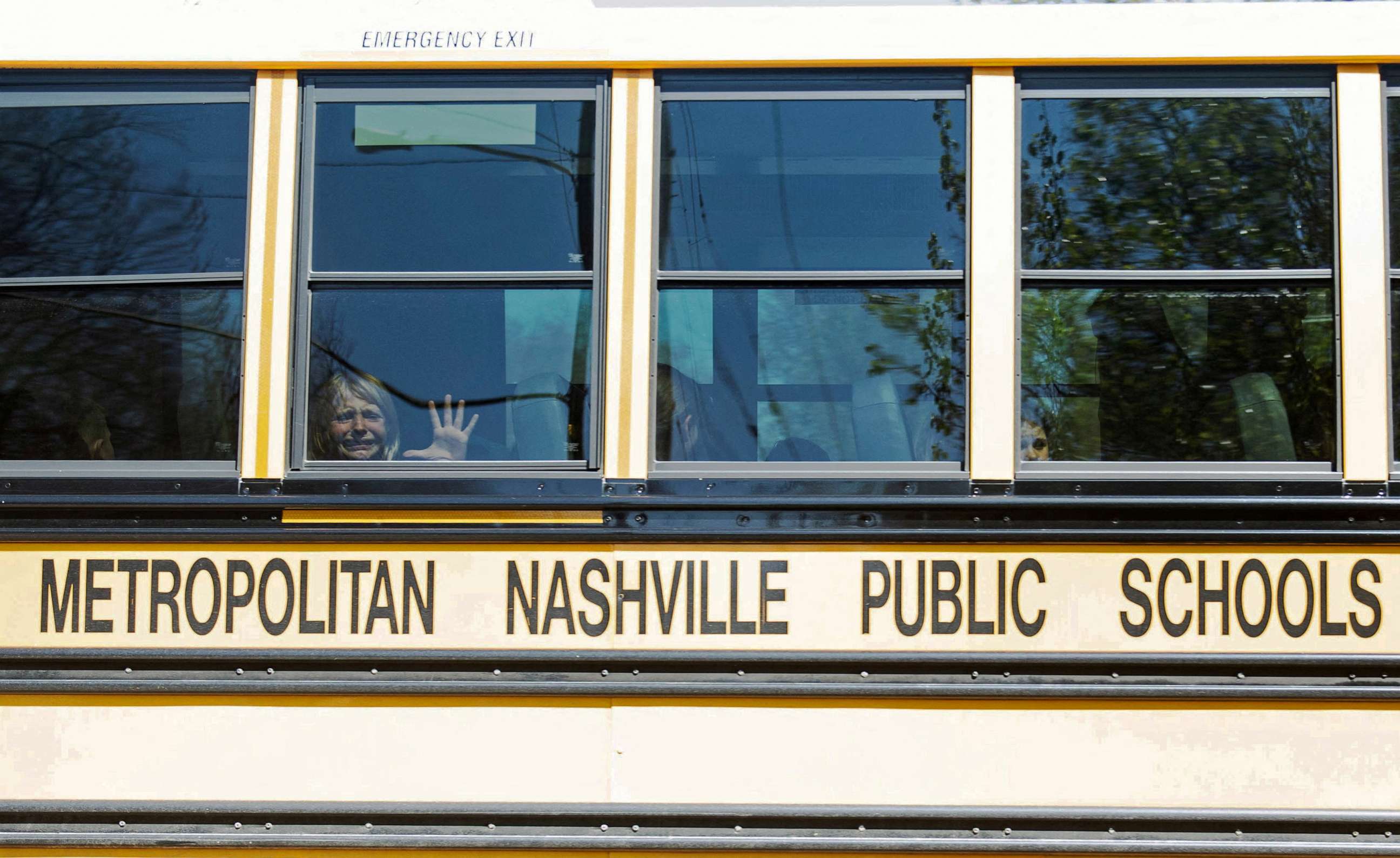 The suspect was a former student and Metropolitan Nashville Police Chief John Drake told reporters on Tuesday that it appears that, while the school was likely targeted, "students were randomly targeted."
Drake had told reporters on Monday that Hale was female and identified as transgender but didn't immediately provide more details. A police spokesperson later told ABC News that the suspect was assigned female at birth but pointed to a social media account linked to Hale that included the use of the pronouns he/him.
The suspect was armed with two assault-style rifles, a handgun and "significant ammunition" at the time of the attack, police said. Investigators have since searched Hale's home in Nashville, where they seized "a sawed-off shotgun, a second shotgun and other evidence," according to police.
Drake said the suspect had legally purchased seven guns from five different local stores and hid some of those weapons at home. Hale was under a "doctor's care for an emotional disorder," the police chief said, and Hale's parents "were under the impression that was when she sold the one weapon" they believed Hale owned.
Hale also had a detailed map of the school as well as "writings and a book we consider to be like a manifesto," Drake told ABC News in an interview Tuesday on "Good Morning America."
"We have not been able to determine a motive as of yet," the police chief said. "The investigation is very much still ongoing."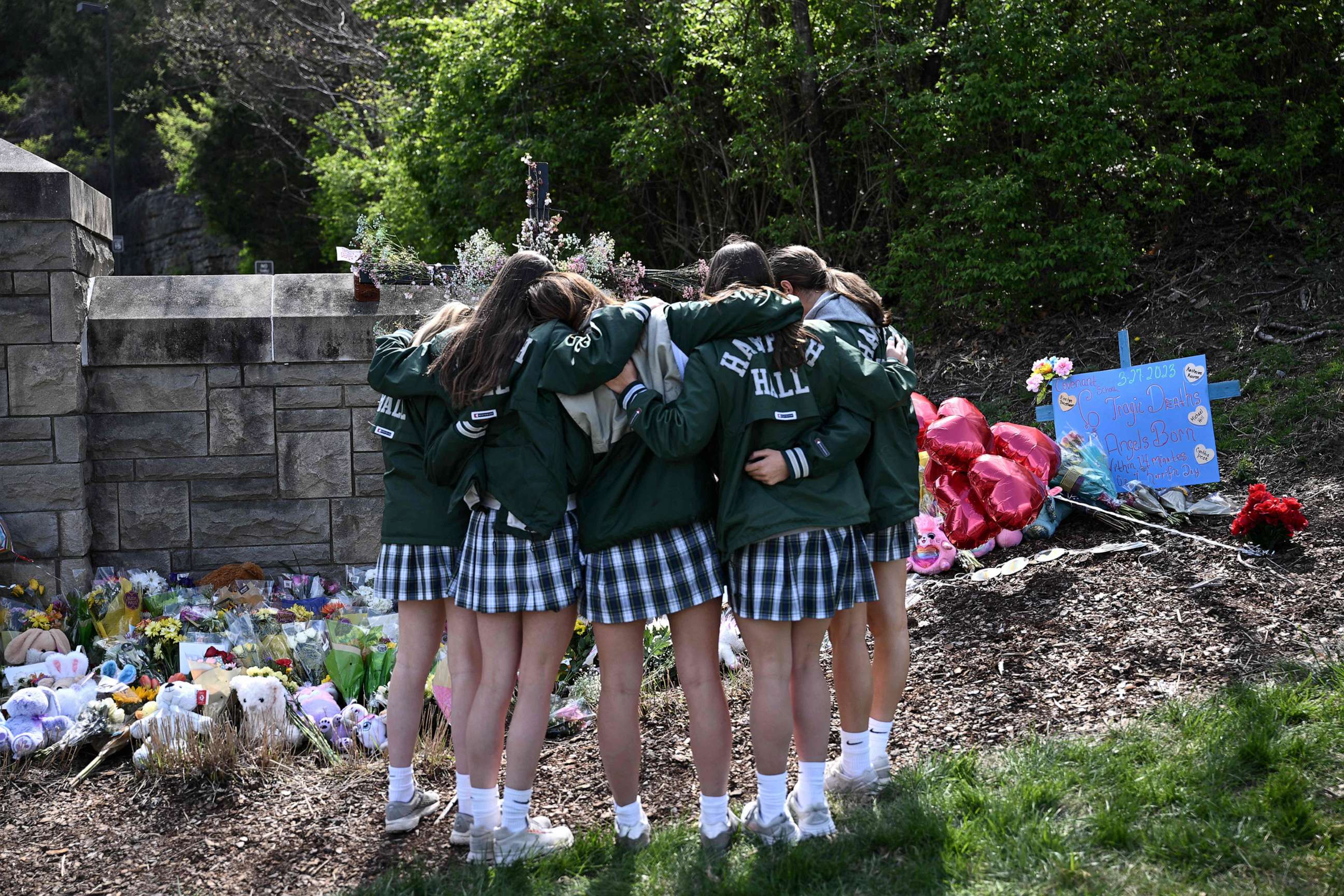 Video from the school's surveillance cameras shows the suspect arriving in a vehicle and parking in the parking lot at 9:54 a.m. ET. Minutes later, the suspect is seen shooting through a door on the side of the school and entering the building. Hale allegedly went from the first floor to the second floor, firing multiple shots, according to police.
Police received a 911 call about an active shooter at the school at 10:13 a.m. ET. As officers responded to the scene, the suspect fired on police cars from a second-floor window, police said.
Video from two of the responding officers' body-worn cameras shows them entering the school, following the sound of gunfire to the second floor and finding the suspect in a lobby area near a window. After an officer shouts "reloading," officers Rex Engelbert, a four-year veteran, and Michael Collazo, a nine-year veteran, both fire at the suspect.
Sandy Hermann, a grandfather to two Covenant students -- Claire, 9, and Eli, 7 -- recounted the siblings' experiences to ABC News on Wednesday. Claire and her third-grade classmates hunkered beneath their desks as they "heard, saw and smelled" gunfire blast through the small window on the door of their classroom, Hermann said. A classmate was hurt by the glass from the shattered window and the gunfire hit a desk near hers, Claire told her grandfather. The little girl further recounted to her grandfather being covered up and protected by her teacher before the students were evacuated hand-in-hand via a trail leading to a fire department nearby.
Meanwhile, Eli's teacher locked him and his first-grade classmates inside their classroom's supply closet during the incident, his grandfather said. Eli's class was one of the last to evacuate, and his family found out he was safe via photos his teacher took of each child to send to parents, Hermann said. The siblings reunited later that day by bear-hugging one another, according to Hermann, who said the family is satisfied with the school's protocol and feels it helped save many lives.
President Joe Biden and other Democrats have once again called on Congress to take action on gun legislation, including passing a nationwide ban on assault weapons. Meanwhile, Republicans have once again slammed Democrats for trying to exploit a tragedy for political purposes.
An ABC News/Washington Post poll conducted in September 2019 found 89% of Americans support universal background checks and 86% support red flag laws. The poll found broad bipartisan support, as well; mandatory background checks and red flag laws won support from at least eight in 10 Republicans and conservatives, and as many or more of all others.
Another ABC News/Washington Post poll released in February found the public more divided over assault weapons with 47% supporting such a ban and 51% opposing it -- reflecting a nine-point drop in support since 2019.
ABC News' Libby Cathey, Vera Drymon, Alex Faul, Matt Foster, Ben Gittleson, James Hill, Doug Lantz, Molly Nagle, Olivia Osteen, Darren Reynolds, John Santucci and Emily Shapiro contributed to this report.