— -- Edwin Jackson will always be an Indianapolis Colt.
That was the repeated theme spoken from the pulpit to the pews of the Big Bethel A.M.E. Church in Jackson's native Atlanta, Georgia, where the athlete was honored Monday afternoon.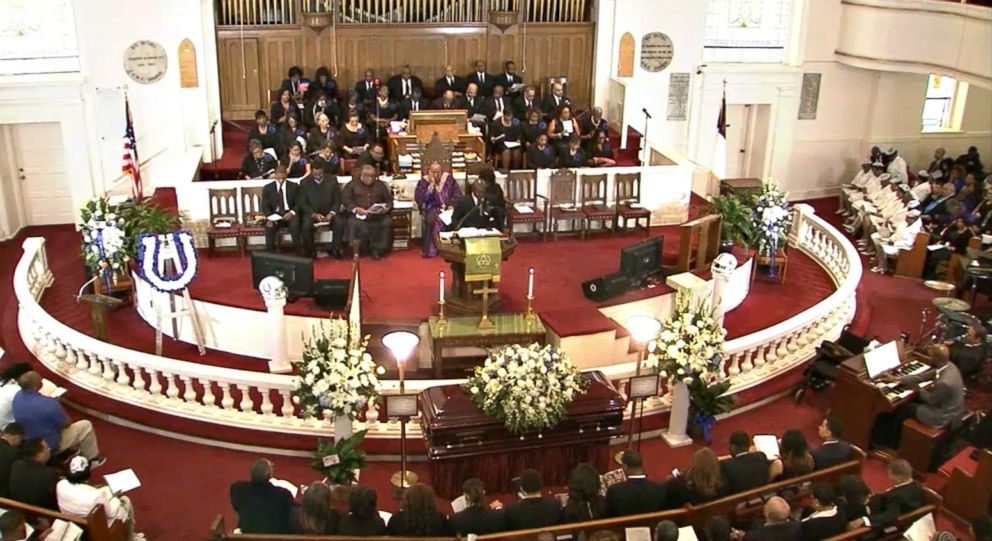 Jackson died in a fatal car crash a week ago involving a truck driven by an undocumented immigrant, who was allegedly intoxicated, according to police.
An undocumented Guatemalan immigrant identified as Manuel Orrego-Savala, 37, remains in jail after being charged with felonies including failure to remain at the scene of an accident and causing death when operating a motor vehicle under the influence of alcohol, according to an affidavit obtained by ABC News.
The moving ceremony, for which Colts owner Jim Irsay agreed to pay, featured an ensemble of family, devoted players and coaches from throughout Jackson's too-short life.
Several mentions were made of the Edwin Jackson 53 Foundation, which many considered a triumph in the young man's life off the gridiron. The foundation is expected to carry on with its mission to serve disadvantaged youth.
A choir of young men and women in black formal attire, with blue bows affixed to their right and left lapels, belted out joyful spirituals and hymns.
Former Indianapolis Colts head coach Chuck Pagano eulogized Jackson and fondly remembered his nickname "Poundcake."
"That smile," he said while raising a portrait photo of Jackson in his signature blond-colored braids. "That amazing smile could light up a room."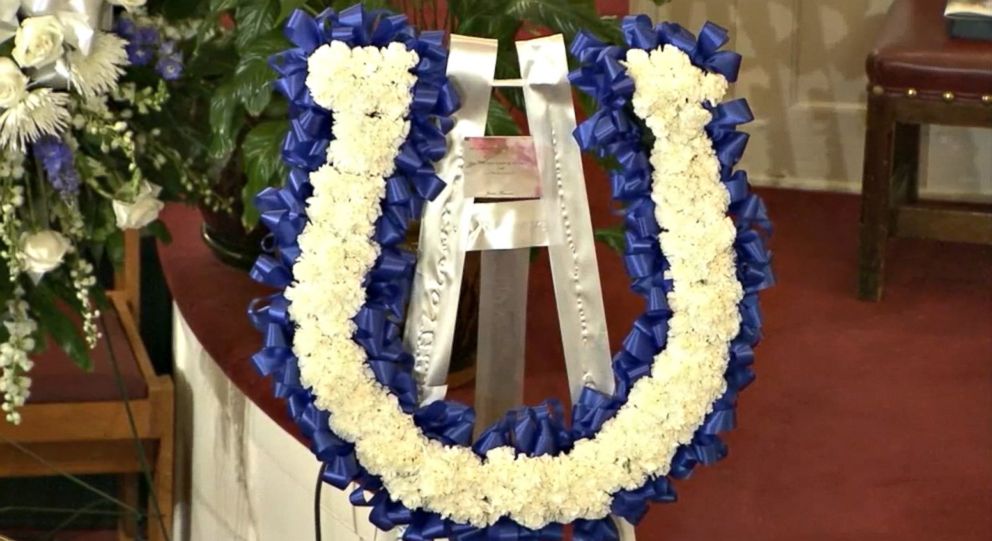 The coach said that Jackson "cherished and loved" the game of football and had to "earn his way to become a starter in the National Football League."
"Every single day we got passion and energy from this young man," Pagano said, weeping. "I'm blessed to stand here today to tell you what an honor and privilege it was to be one of his coaches."
Two football helmets, one bearing the Colts insignia and the other Jackson's alma mater Georgia Southern University, adorned each side of the stage, replete with an arrangement of horseshoes, surrounded by white roses, to represent the late football player's NFL team.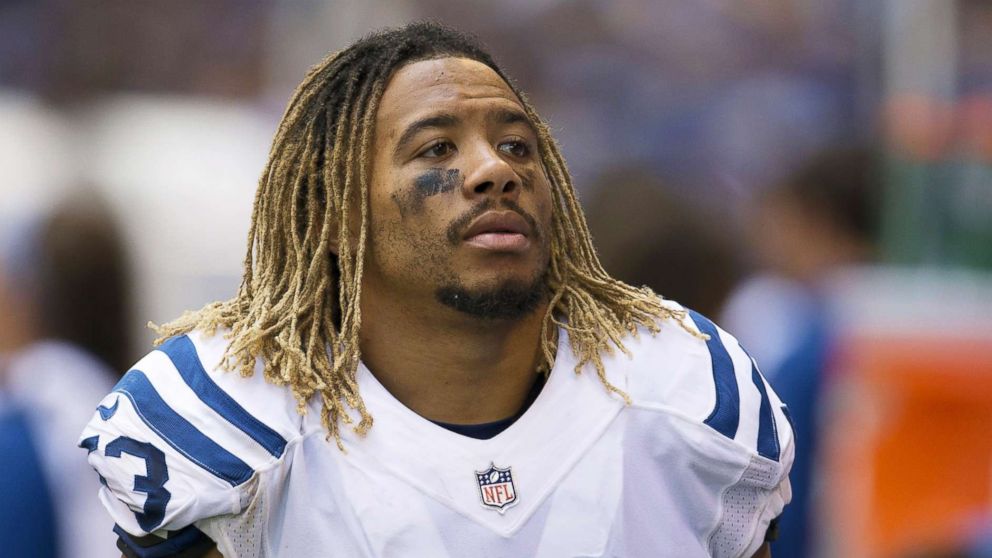 Jackson was only 26 when he was killed, after he and a friend pulled off to the emergency shoulder of Interstate 70 in Indiana because he wasn't feeling well.
As Jackson and his Uber driver Jeffrey Monroe, 54, stepped out of the car, a Ford F-150 truck hit them both.
One of the victims was thrown into the center lane of the interstate, police said. That victim was also incidentally hit by a state police trooper arriving at the scene, Indiana State Police said.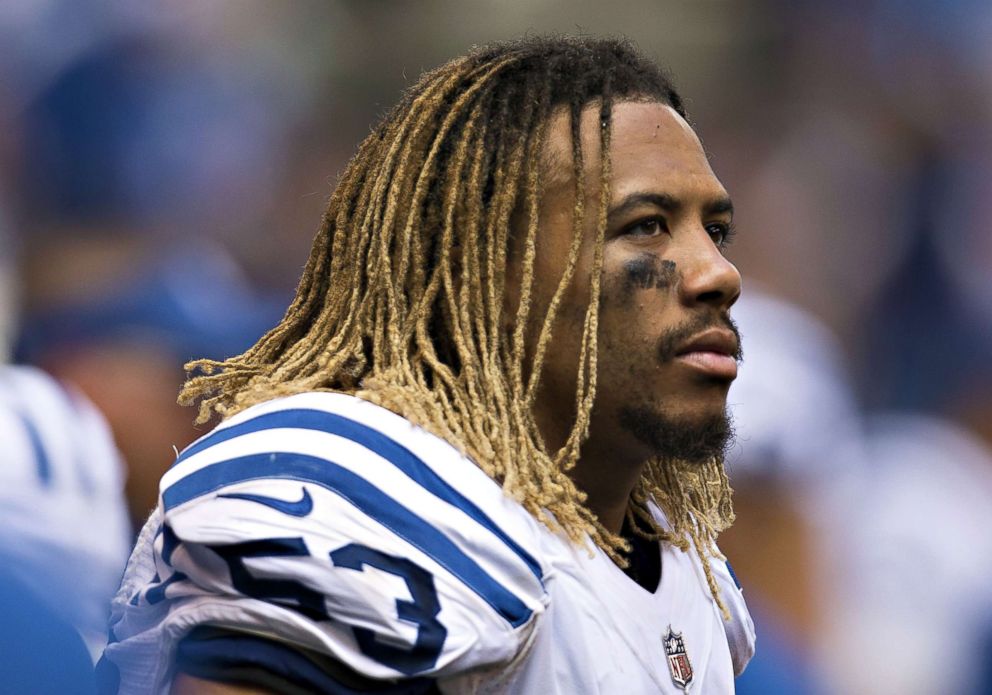 Orrego-Savala, who was driving the truck, allegedly fled on foot to outrun responding officers and was later apprehended.
The Colts coach said the loss was something "we won't be able to comprehend in this lifetime."
He went on to say that he believed some good will come out of the incident.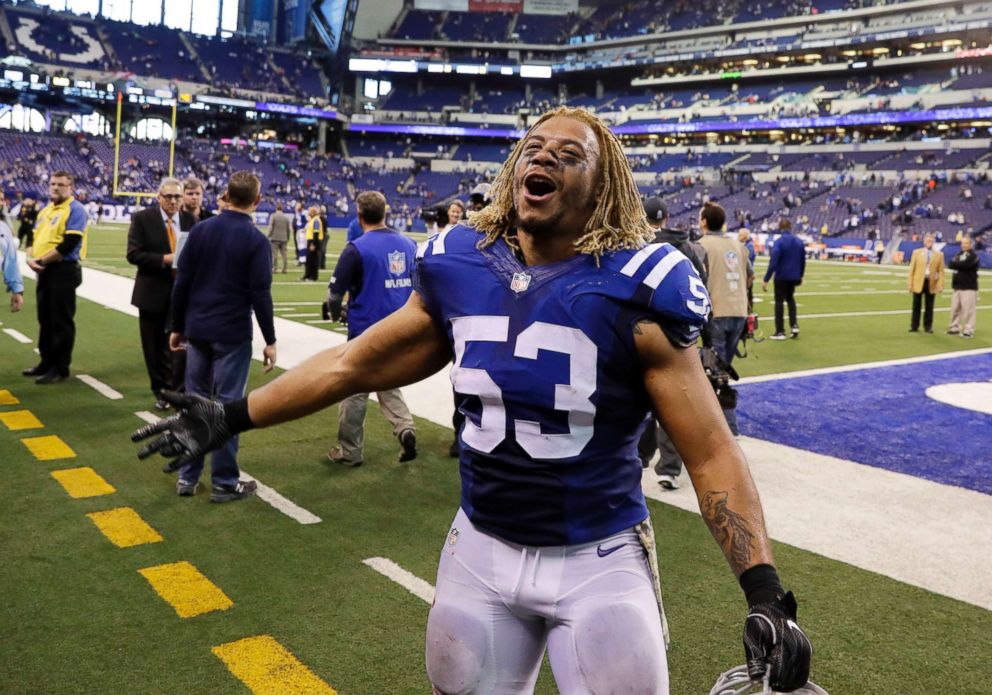 "I know I'm a better man, father, husband, coach and friend because of Edwin," he said. "I will miss him dearly."
The room erupted in applause mixed with "Hallelujahs" and "Amens."