Police search Galveston-Houston archdiocese offices in connection with church sex abuse case
Texas priest Manuel La Rosa-Lopez faces child indecency charges, officials said.
Police searched the offices of the Archdiocese of Galveston-Houston on Wednesday in connection to a child sex abuse investigation -- the latest installment in a widening scandal that has shaken the Catholic Church.
The warrant was connected to an investigation into Rev. Manuel La Rosa-Lopez, who is charged with four felony counts of indecency with a child, the Montgomery County District Attorney J. Tyler Dunman said.
At least four people have accused La Rosa-Lopez of sexually abusing children while he worked at a Catholic school in the late 1990s and early 2000s, according to ABC station KTRK, which cited advocacy groups. Charges were filed in two cases, KTRK said.
The victims -- one male and one female, both of whom were underage at the time of their respective alleged assaults -- said they reported the abuse at the time but it was not reported to police by church leaders, KTRK reported.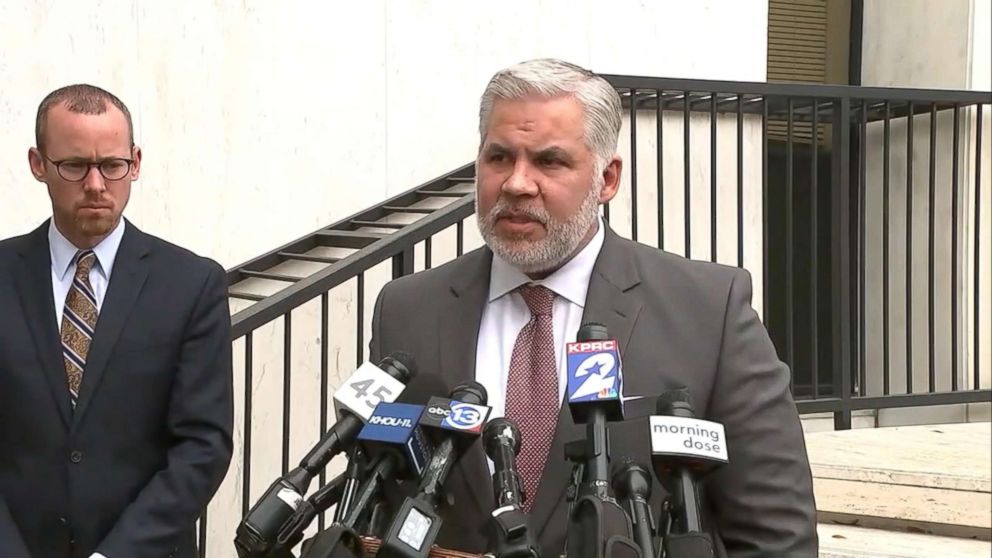 The archdiocese released a statement following today's activity saying that it "continues to cooperate, as we have since the outset, with this process." At a news conference following the search, Montgomery County District Attorney Brett Ligon said the church "has cooperated to a degree."
"We have spoken to Cardinal DiNardo," Ligon said. "He has been cooperative and I take him at his word that he is trying to be transparent. And obviously he did not know the search warrant was going to be here today and I'm sure this took a lot of people off guard but that's part of the intent of a search warrant.
"I'm not here to gain the cooperation of the Catholic Church. We're here to gain records for a successful investigation and prosecution of a criminal defendant in Montgomery County."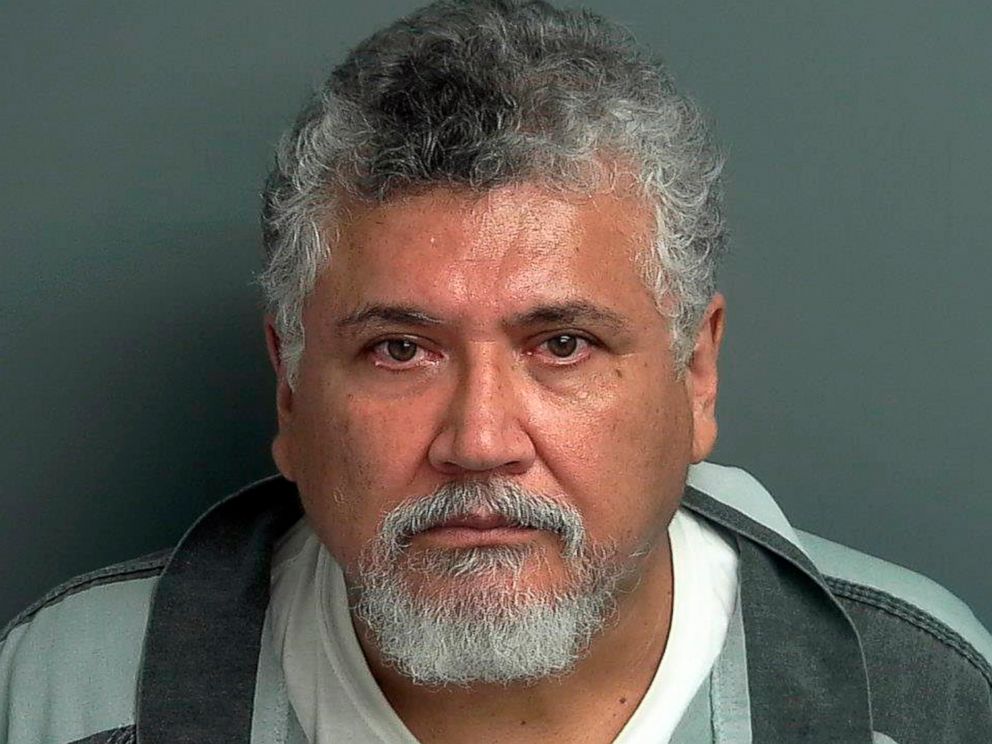 La Rosa-Lopez was charged in September and was released on bond. It was not clear if he entered a plea, but he has been removed from ministry.
According to Dunman, there were three earlier search warrants executed -- one at a church, one at a school, and one at an addiction treatment center -- in connection to this case.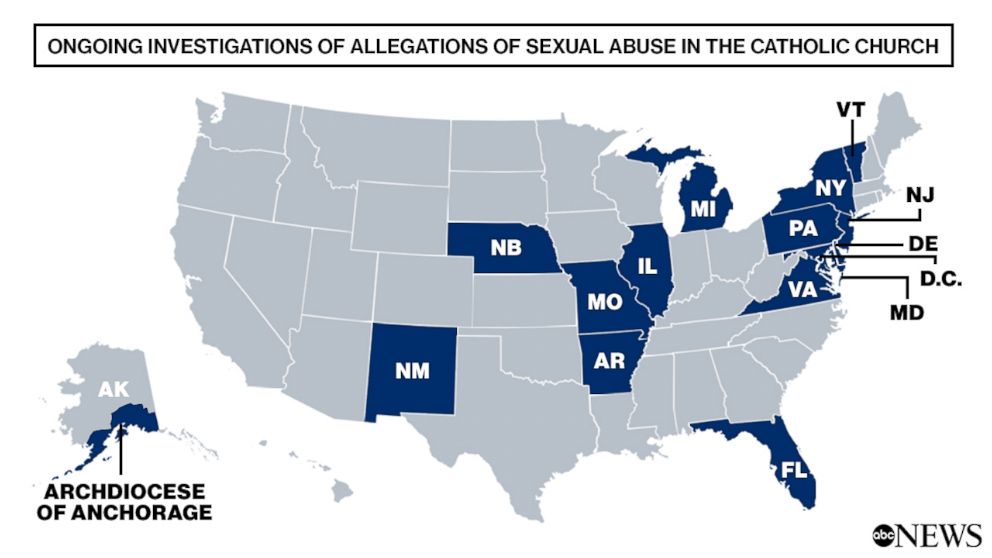 There are now at least 16 jurisdictions across the country that have launched investigations into clerical sex abuse following the release of a Pennsylvania grand jury report detailing the alleged cover-up of decades of abuse by hundreds of Catholic priests.
Investigations have already been launched by officials in Arkansas, Delaware, Florida, Illinois, Maryland, Michigan, Missouri, Nebraska, New Jersey, New Mexico, New York, Pennsylvania, Vermont, Virginia and the District of Columbia -- as well as the Archdiocese of Anchorage in Alaska -- with officials in several other states telling ABC News their offices were reviewing their options and considering taking similar action.
A spokesperson for for the Texas attorney general's office responded to a request for comment by pointing to an earlier statement.
"My office is committed to doing what it can to address these serious issues," Texas Attorney General Ken Paxton said in a statement released in mid-November. "No young person should ever have to fear any type of abuse, but especially abuse from the clergy or any other religious leaders. We stand ready to assist local law enforcement and any district attorney's office that asks for our help in rooting out this form of evil from any church or other religious institution."
The crisis has shaken the church's global hierarchy and prompted calls from some critics for the resignation of Pope Francis, but the Vatican appears to have remained skeptical of outside scrutiny.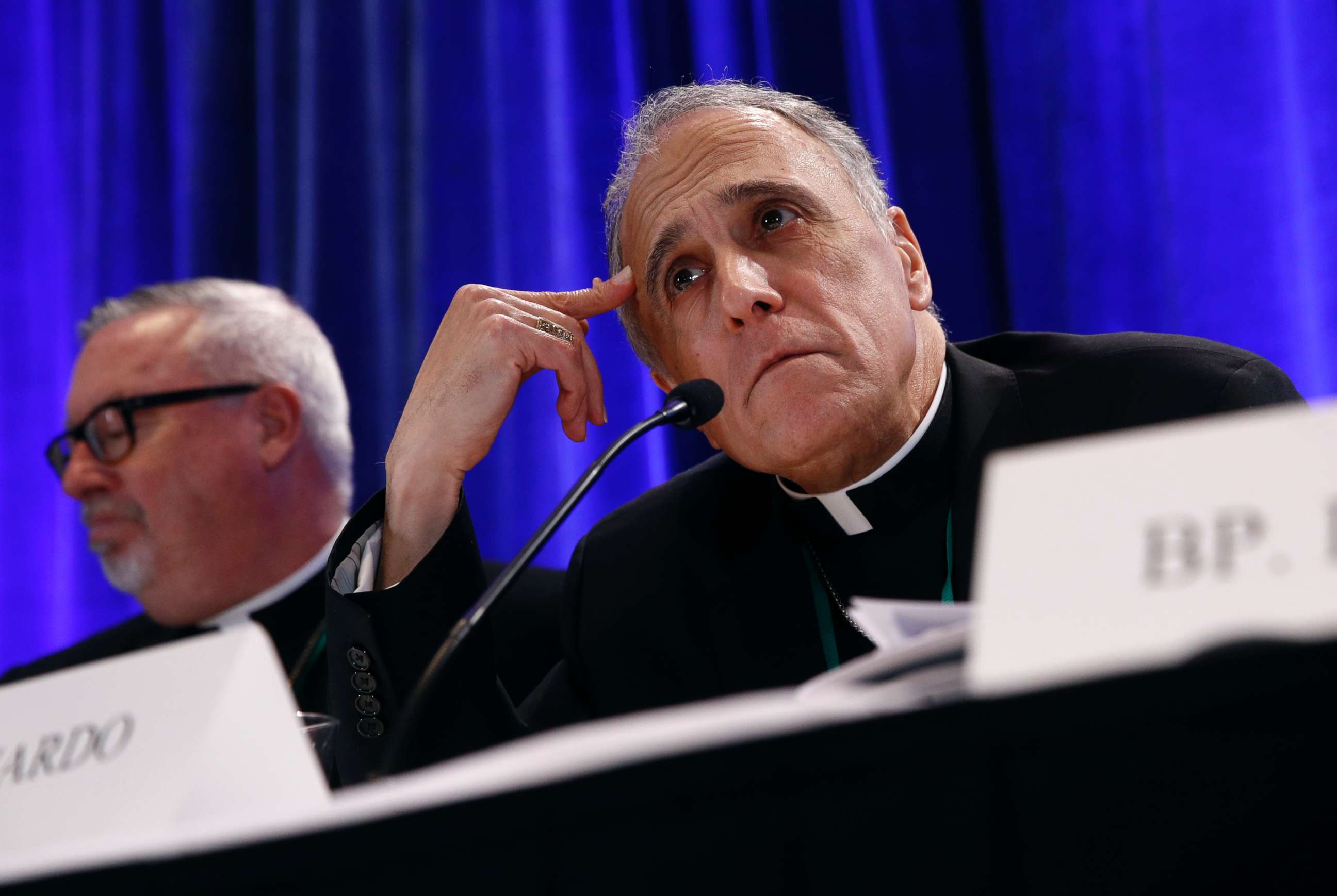 Church leaders gathered at the General Assembly of the U.S. Conference of Catholic Bishops earlier this month to contemplate their response to the widening scandal, described by one observer as "The Catholic Church's biggest crisis since the Reformation."
But the event, which was expected to culminate in steps toward increased transparency and accountability, took a sudden turn when DiNardo, who also serves as the president of the U.S. Conference of Catholic Bishops, announced in his opening remarks that a pair of votes on proposed policy changes to address the abuse crisis would be delayed "at the insistence" of the Vatican.
ABC News' Timmy Truong contributed to this report.