Survivors of the Santa Fe High School shooting held a press conference Friday in which they detailed what they believe needs to be done to ensure safety in schools and other public places.
The students, many of whom participated in the March for Our Lives rally in response to the Valentine's Day shooting at Marjory Stoneman Douglas High School in Parkland, Florida, appeared alongside several members March for Our Lives Houston chapter.
Santa Fe High School junior Megan McGuire told reporters that her goal is to prevent another community from having to endure the same tragedy they are currently going through. McGuire referenced the Sandy Hook and Parkland shootings before touching on the tragedy that recently struck her hometown.
"The truth is that, whatever we are doing as a society, or not doing, is not working," she said. "Inaction is not an option. We must do something, and we must do it right."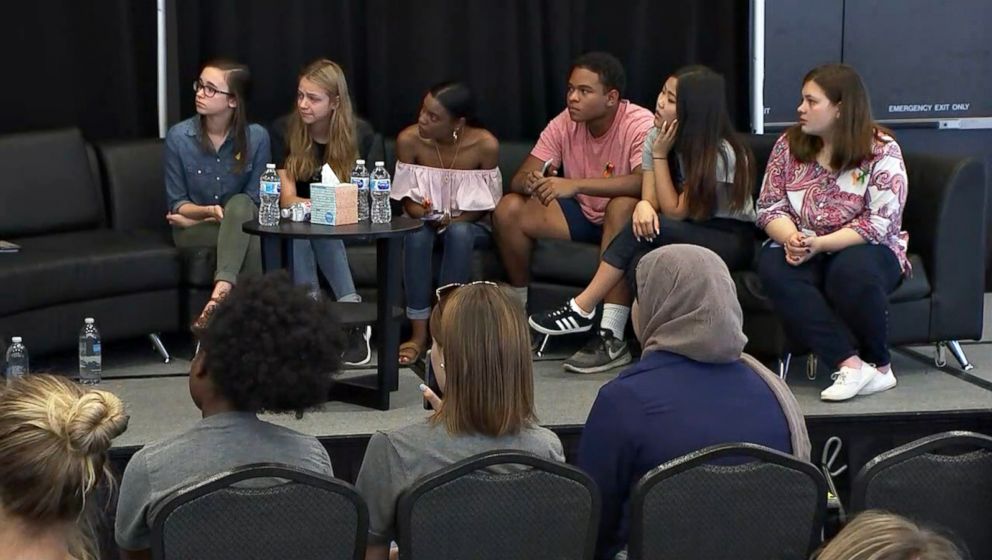 The students agreed that school safety is a complex issue but introduced solutions that could contribute to a safer society overall.
Striving for gun safety
McGuire and Santa Fe High School senior Bree Butler both emphasized that they're not trying to take guns away from citizens, acknowledging that they are strong proponents for the Second Amendment and that their fathers are gun owners themselves.
"When I say gun safety, I don't mean take away responsible owner's guns," McGuire said.
McGuire said she simply wants to see "common-sense solutions" put into place to "keep those who wish to harm themselves or others from obtaining guns."
The students want to create a law in the state of Texas for owners to lock up their guns responsibly, so that they do not fall into the hands of children or those who are not mature enough to handle them.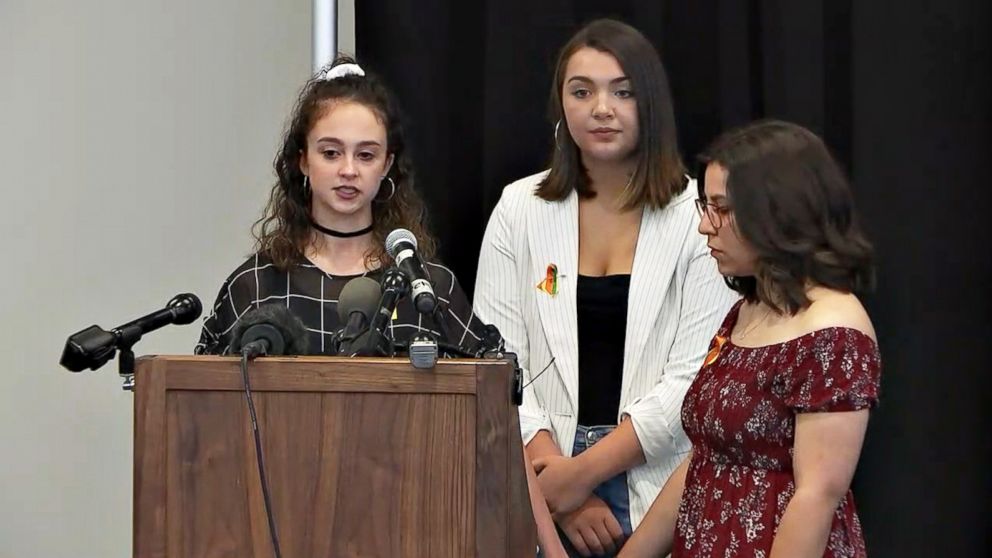 In addition, the students believe it should be the law to report when guns are stolen or go missing and that mental health evaluations and background checks -- for not only the gun owner but his or her family as well -- should be required when purchasing a gun.
Kennedy Rodriguez, a senior at Santa Fe High School, said that if the government is able to regulate cars, which can also kill people when used improperly, "We can have laws and regulations about guns."
"Vote ... it's the most important thing you can do."
The students recently traveled to Austin, the capital of Texas, to speak to lawmakers about a bill they are drafting that would turn the suggestions they discussed into law.
Texas Gov. Greg Abbott and other politicians were "very receptive" at what the students had to say, Butler said.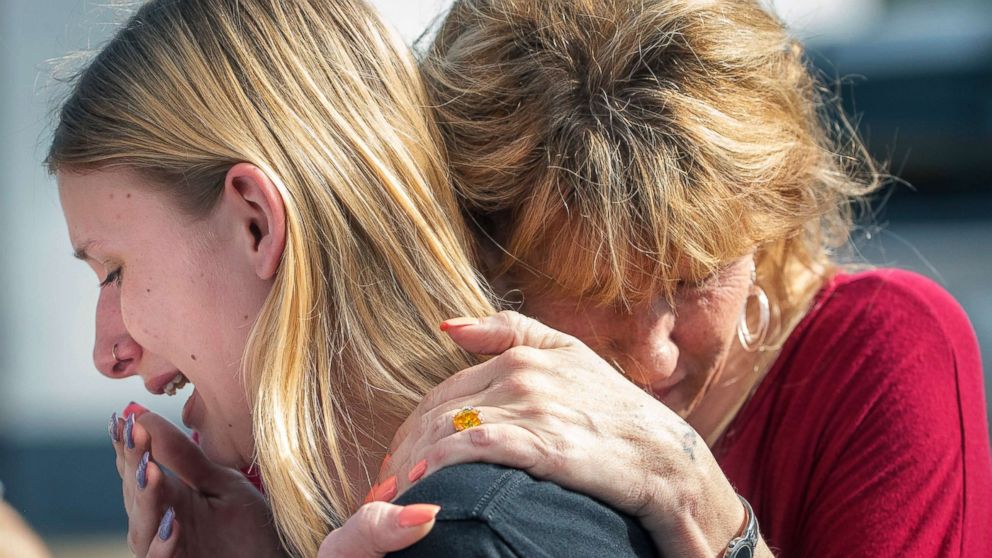 Marcel McClinton, a representative for March for Our Lives Houston, said it's "important to note" that the bill speaks to rural, conservative communities in Texas where gun ownership is prominent among citizens.
If the bill is signed into law, it "can make sure that nobody goes through the pain and suffering that we are going through right now," Butler said, instructing citizens to vote out out the lawmakers who "do not believe in this."
"Vote ... it's the most important thing you can do," she said, vowing to "make a change."
McGuire had a message for politicians who believe they can skirt around the issue and "think that doing nothing is acceptable."
"My thought is that, if you do not do something, you do not have a prayer of being elected," she said. "My generation will see to that."
'We've all been bullied'
On the morning of May 18, 17-year-old Dimitrios Pagourtzis allegedly opened fire into multiple classroom, killing eight students and two teachers.
Pagourtzis' father, Antonios Pagourtzis, likened his son to a victim himself, describing him as a "good boy" who was "bullied at school" in an interview on Monday. Dimitrios Pagourtzis' attorney, Nick Poehl, also told ABC News on Monday that students had informed him that Pagourtzis had been bullied.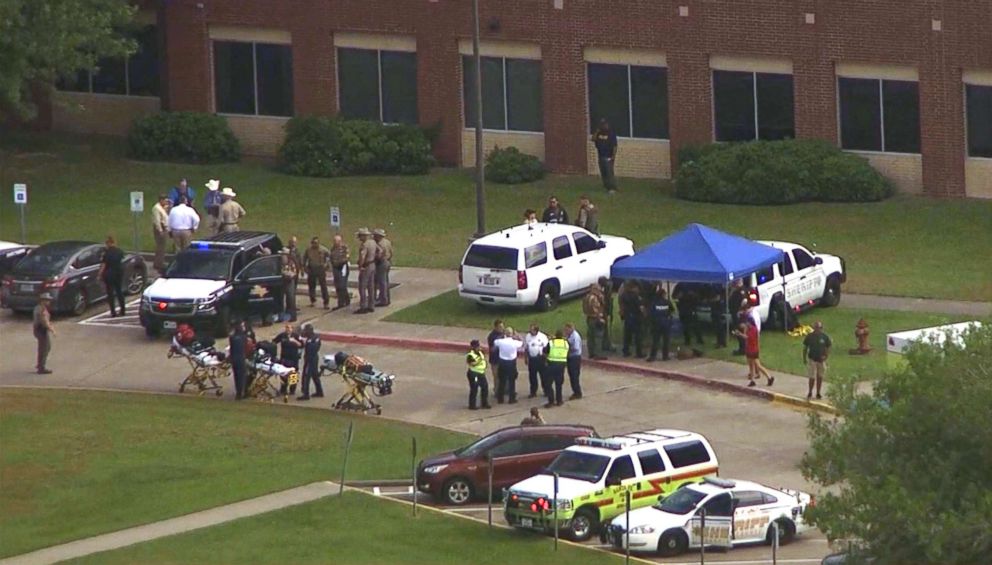 The students mostly declined to answer questions about the alleged gunman or the lawsuit filed against the Pagourtzis family, but they were adamant in saying that bullying is not an excuse to shoot up a school.
"We've all been bullied," Butler said, adding that she herself experienced a "really rough" period of bullying in eighth grade.
While Butler said it's essential to "be nice to everyone around you no matter what," she emphasized that, in the context of the shooting at her school, "This is a mental health issue."
"Everybody that's bullied doesn't shoot a school," she said. "This shouldn't be, 'Oh, he was bullied. He's a victim.' He made victims."
McGuire said that, without speaking on behalf of the alleged gunman, "Bullying is not an excuse, at all."
Returning to the scene
Classes at Santa Fe High School will resume on Tuesday, and the students are looking forward to resuming their routine and seeing their friends and teachers, they said.
Butler said seniors were given the option to not return, but she has made the decision to go so she can have closure.
"I don't want that day to be the last day I ever set foot in my high school," she said. "But, also, I'm worried. I'm kind of scared."
McGuire said she's worried about her safety when she returns on Tuesday and for her senior year in the fall.
"It will be a very emotional process," she said. "I'm glad I get to see my teachers and friends at the school. It's been very hard to see them and talk to them in a way that isn't rushed."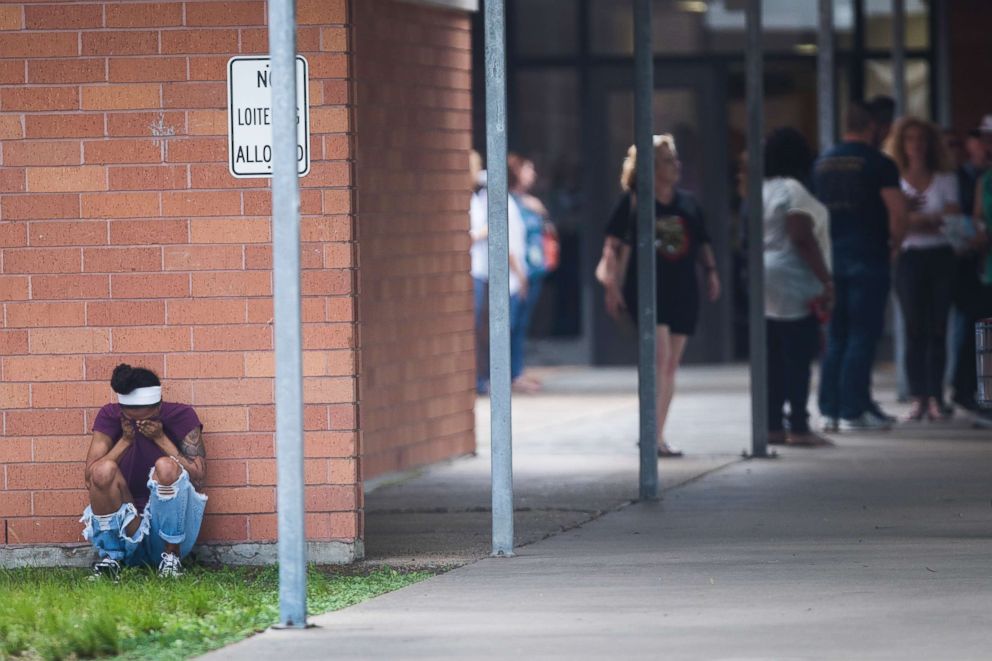 The students suggested that metal detectors, more school resource officers and having a licensed therapist on campus -- rather than just counselors who are trained mainly to help students get into college -- could contribute to a safer school environment.
McClinton described the Santa Fe students as "inspirational, dedicated and passionate leaders" who are destined to "create change."
"Change is coming," McClinton said. "Children are dying."