The University of Maryland football team is in mourning in the wake of the death of one of its young players.
Sophomore offensive lineman Jordan McNair died Wednesday, the university said, after he had been taken to a hospital May 29 after an organized team workout.
The cause of his death was not immediately clear.
A GoFundMe page set up last week to raise money for his parents said the sophomore received a liver transplant. The page didn't further discuss his medical problems.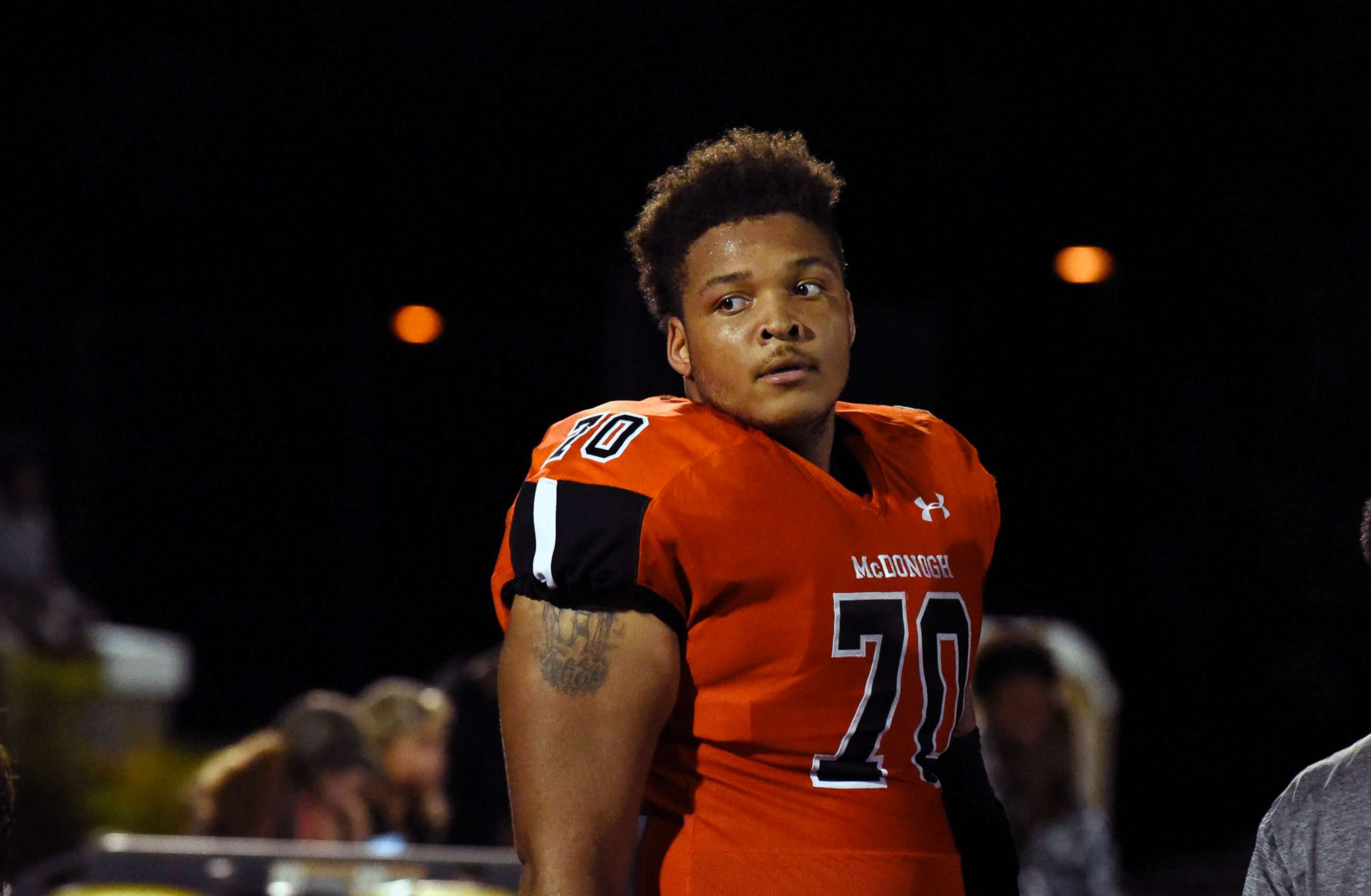 McNair "was a tremendous athlete, student, teammate and friend, and he will be sorely missed," Executive Athletic Director Damon Evans said in a letter Wednesday. "We offer our deepest condolences to his parents, family and friends."
"Our team is heartbroken with the loss of Jordan McNair," Coach DJ Durkin said in a statement released by the athletic director. "Jordan was an incredible young man, and his passion and enthusiasm made him an invaluable and beloved member of our team."
McNair, 19, was an "extremely talented" player and a "hard worker" who "always had a smile on his face," Durkin said.
He was a "humble and genuine human being" who "embodied the essence of what it means to be a teammate," the coach added.
Quarterback Kasim Hill tweeted, "Thank you for allowing me to know a great friend, teammate and a man who was truly a brother. Watch over us all Jordan and rest in peace, Love you forever."
"Jordan was a fighter," coach Durkin said. "Over the past few weeks, Jordan never gave up with his family, friends and team by his side. Our team will continue to be inspired by the spirit of this brave fighter. Please continue to pray for Jordan's family during this difficult time."
Counseling is available for student-athletes and staff, the school added.