Can't wait for Monday's "Bachelorette" finale?
Chris Harrison promises tons of drama!
Here's something to tide you over: Desiree Hartsock took on the ABC News Celeb Quiz. (Yes, that's her handwriting.) Check back every Friday for a new set of answers from one of your favorite stars.
Did you miss last week's? "Project Runway" star Tim Gunn revealed that he makes a killer meatloaf.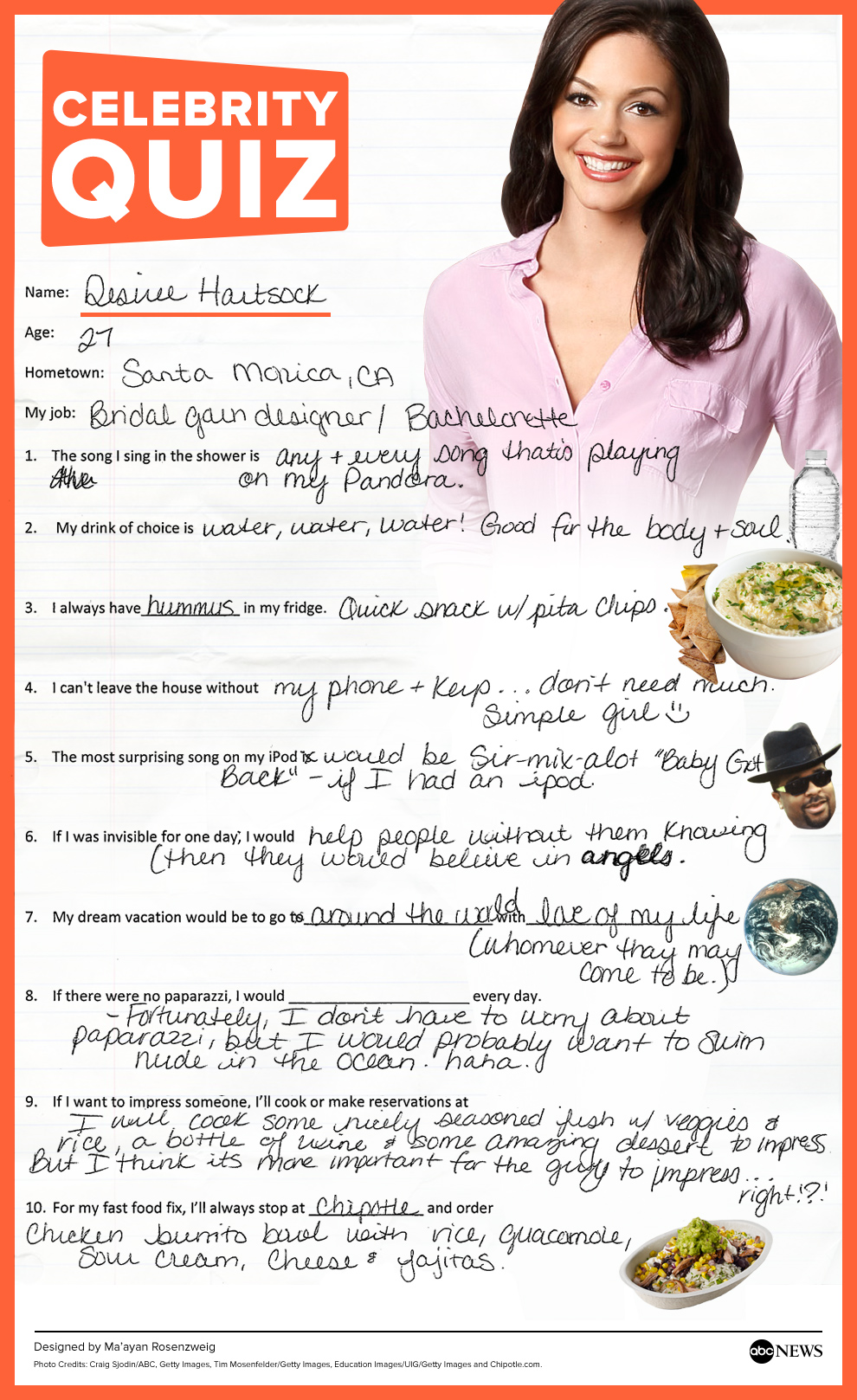 Designed by: Ma'ayan Rosenzweig