Is this not the most photogenic family ever? Tom Brady and Gisele Bündchen with their 3-year-old son Benjamin.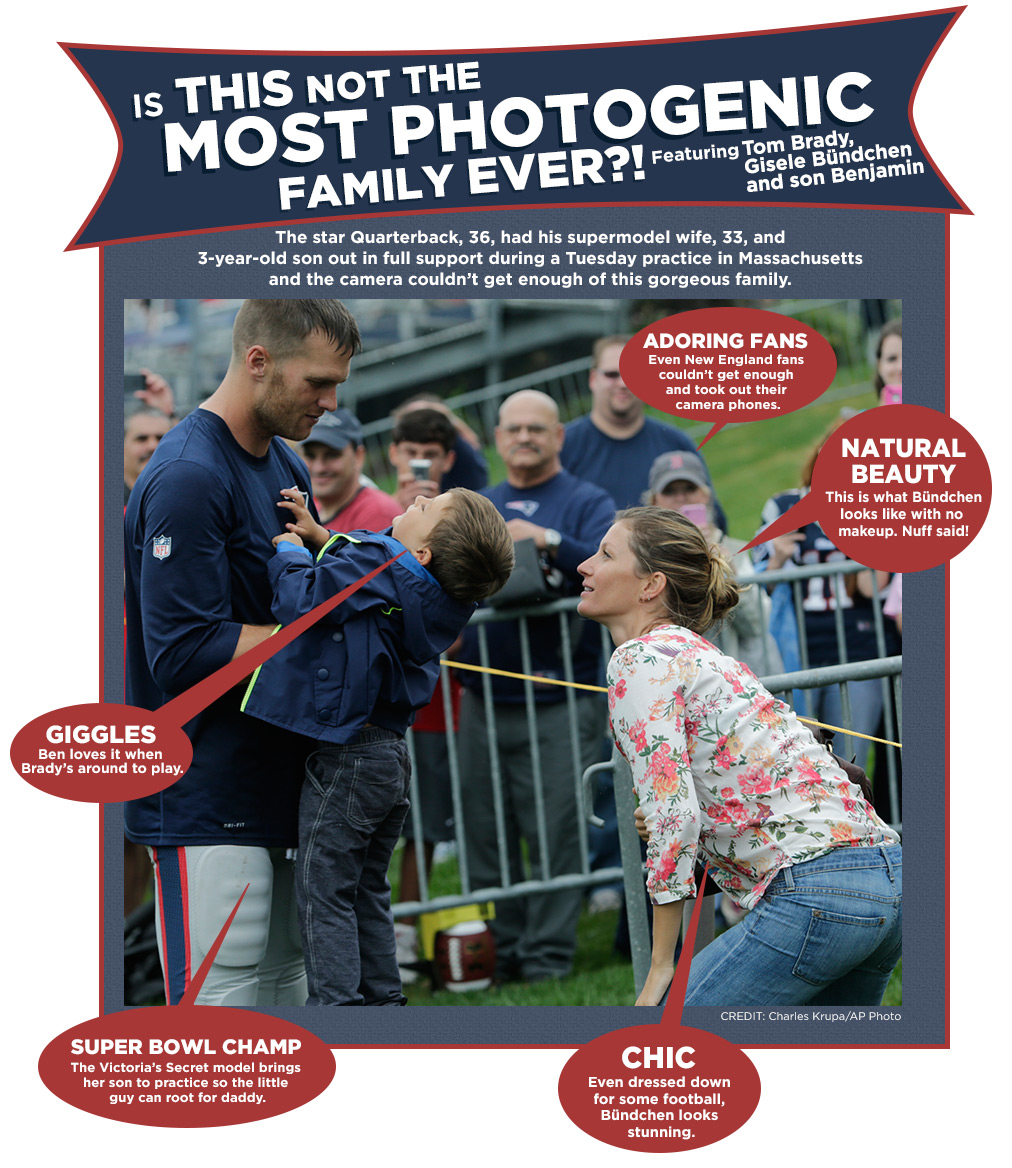 Produced by: Michael Rothman | Designed by: Greg Atria
Gisele Bündchen, 33, brought 3-year-old son Benjamin to Patriots practice in Massachusetts on Tuesday to support Tom Brady, 36, as he begins his quest for another Super Bowl ring. There are some photogenic families out there, but Brady's might be the one the camera loves the most. While the proud dad picked up little Ben, Bündchen watched in awe of her two boys. Even New England fans in the background, who came for the game, couldn't look away and took out their camera phones to get a pic. Who can blame them?