Legendary musician and "American Idol" judge Lionel Richie's most memorable moment from recording "We Are the World" was when Stevie Wonder led Ray Charles to the bathroom after he couldn't follow directions to navigate himself.
On Tuesday, "American Idol" host Ryan Seacrest, and panel judges Luke Bryan, Katy Perry and Lionel Richie stopped by "The View," where co-hosts Meghan McCain brought up one of Richie's projects that she called "a beautiful example of people coming together."
USA for Africa's "We Are the World" was released nearly 35 years ago -- in March, 1985 -- with 46 of the industry's biggest stars, including writer Michael Jackson, producer Quincy Jones, Diana Ross, Bob Dylan, Paul Simon, Tina Turner and Willie Nelson.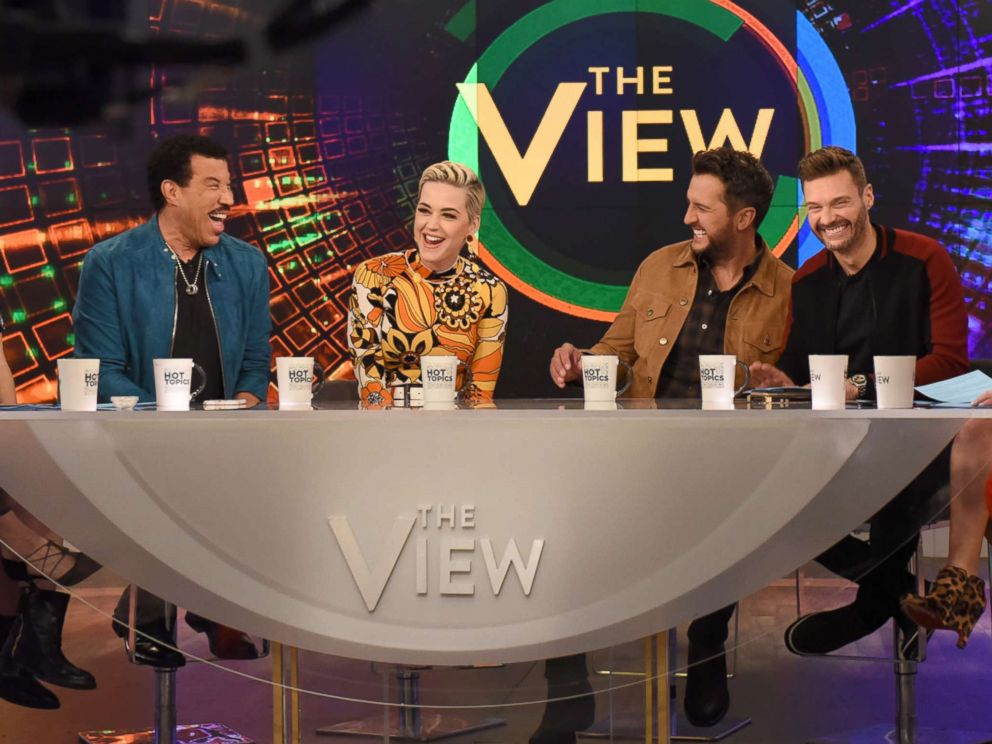 Co-writer Richie looked back on several amazing moments from recording with the supergroup in January, 1985, but his most memorable was a "funny story" with music icons Stevie Wonder, Ray Charles, and perhaps even Billy Joel.
The story begins relatively normal, according to Richie, when Charles asks for directions to the studio's bathroom during rehearsal. Wonder gives Charles directions to the facilities, which Charles recites back to him with skepticism.
Wonder interrupts, and decides to take Charles there himself.
"Stevie grabs Ray by the arm, walks out of the door," Richie recalled.
"Billy Joel turned to me," Richie continued, later admitting it was possibly someone else. "And said, 'Did anybody see that? Did anybody hear that?'"
"That's what I remember most," Richie said about the production.
"We Are the World" was made in an effort to raise money for famine relief in Ethiopia. On the night the song was recorded, Jones placed a sign at the front door of the studio that read, "Check your egos at the door," as they only had the one evening to record.
Along with raising millions for the cause, "We Are the World" won four Grammy Awards including Song of the Year.
Every episode of ABC's award-winning talk show "The View" is now available as a podcast! Listen and subscribe for free on Apple Podcasts, Google Podcasts, TuneIn, Spotify, Stitcher or the ABC News app.