Tom Brady welcomed nine children to Gillette Stadium on Wednesday, fielding earnest questions from the die-hard fans and trying to give them a day they won't forget, courtesy of the Make-A-Wish Foundation.
The children, all wearing bespoke New England Patriots jerseys, watched game film with the NFL MVP and took photos with the team's Lombardi trophies.
Brady called the meeting "a privilege" on social media. The mission of Make-A-Wish is to arrange special outings or "wishes" to children with life-threatening conditions. For a Pats fan, there is no bigger wish than to meet the quarterback.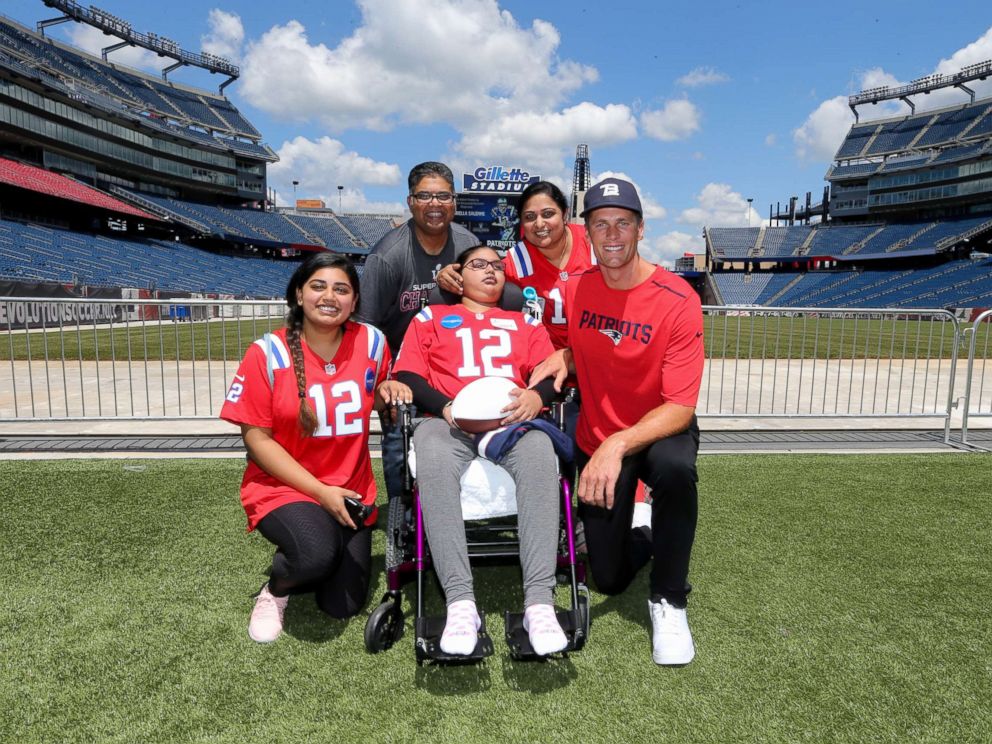 One father told Brady that his daughter always smiles when she sees his picture.
"You remember everything!" Brady gushed to one of the children who asked about a very specific play from a game a few years back. "I threw it and then I ran for my life!"
"You're the greatest quarterback ever," another child yelled out in response.