'The View' celebrates Black History Month by highlighting those who changed history
The Emmy award-winning daytime talk show highlights Black trailblazers.
Every February, Americans applaud the accomplishments of Black Americans for Black History Month, and "The View" joins in that celebration again in 2021.
The Emmy award-winning daytime talk show recognizes heroes, role models and trailblazers who've made history in the U.S.
Thursday, Feb. 25: Barbara Hillary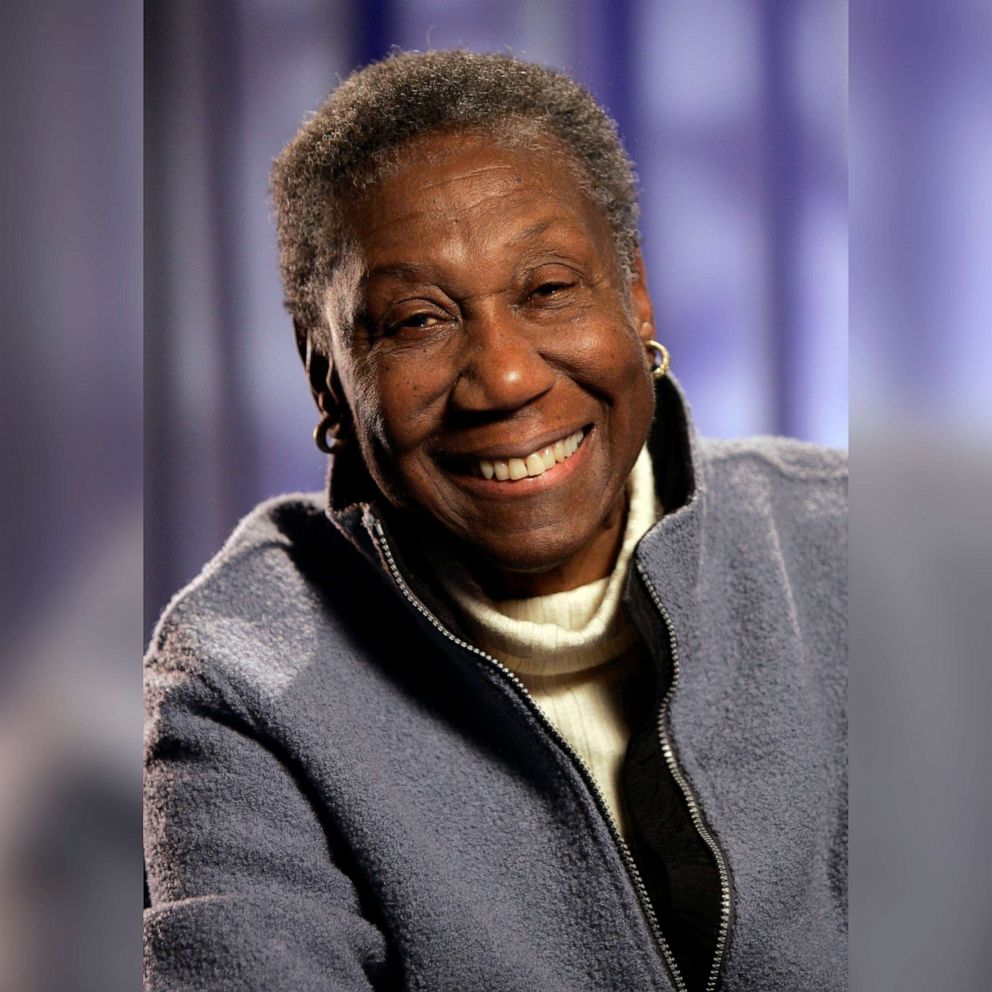 "The View" recognizes the first Black woman to reach both the North and South Poles: Barbara Hillary.
Hillary had an established career as a nurse until she retired at age 55. She survived breast cancer in her 20s and lung cancer at age 67, losing 25% of her breathing capacity after lung surgery.
After deciding she needed a bit more adventure in her life, Hillary took an interest in Arctic travel. After learning that no Black woman had ever made it to the North Pole, she challenged herself to become the first.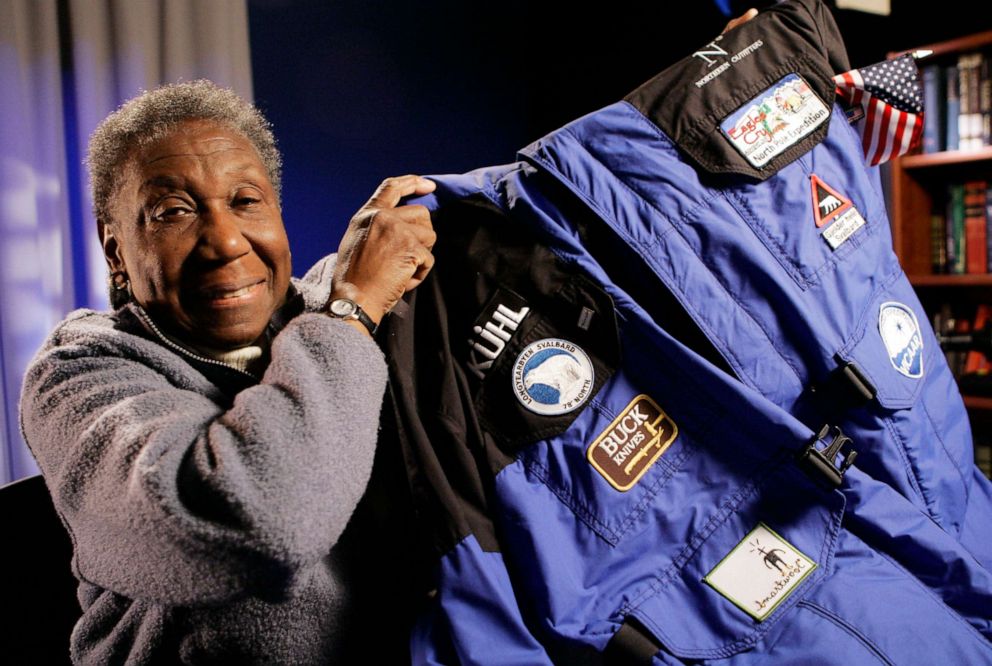 Hillary trained for her trek by taking cross-country ski lessons and hiring a personal trainer. After preparing and raising $25,000, she began her journey and became the first Black woman to reach the North Pole on April 23, 2007.
Nearly four years later, on Jan. 6, 2011, Hillary made her way to the South Pole.
Before passing away in 2019, Hillary made one last trip to Outer Mongolia, where she visited a nomadic tribe whose rural way of life was disappearing due to climate change.
Wednesday, Feb. 24: William Wells Brown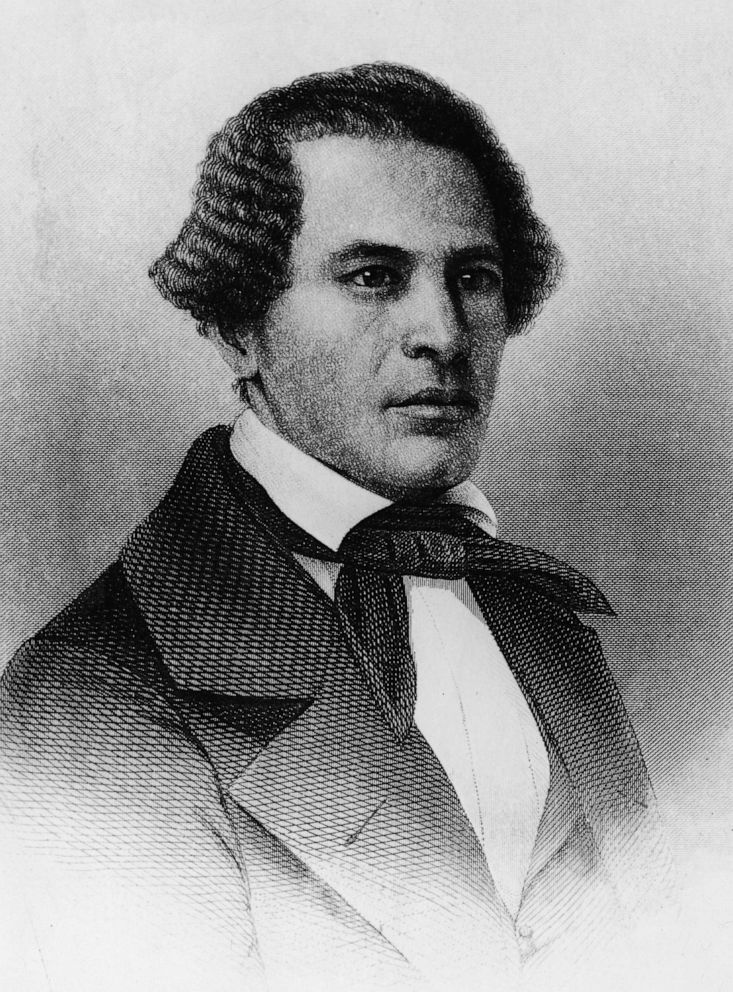 "The View" looks back on the achievements of William Wells Brown, who was the first Black man to publish a novel, a play and a travel book.
Born a slave in November 1814 outside of Lexington, Kentucky, Brown grew up in St. Louis. While his mother was a slave, it was often believed that he was related to his master.
Brown was bought and sold countless times in St. Louis and worked several jobs until he escaped to Ohio at 19 years old. Eventually, he settled down in Boston and met his wife, Elizabeth Spooner, in the summer of 1834.
After teaching himself to read and write, Brown helped others escape from slavery and went on to become the first Black novelist in 1853 with his book "Clotel, or The President's Daughter: a Narrative of Slave Life in the United States," which was published in London.
It's believed Brown wrote up to eight books in his lifetime.
Tuesday, Feb. 23: Constance Baker Motley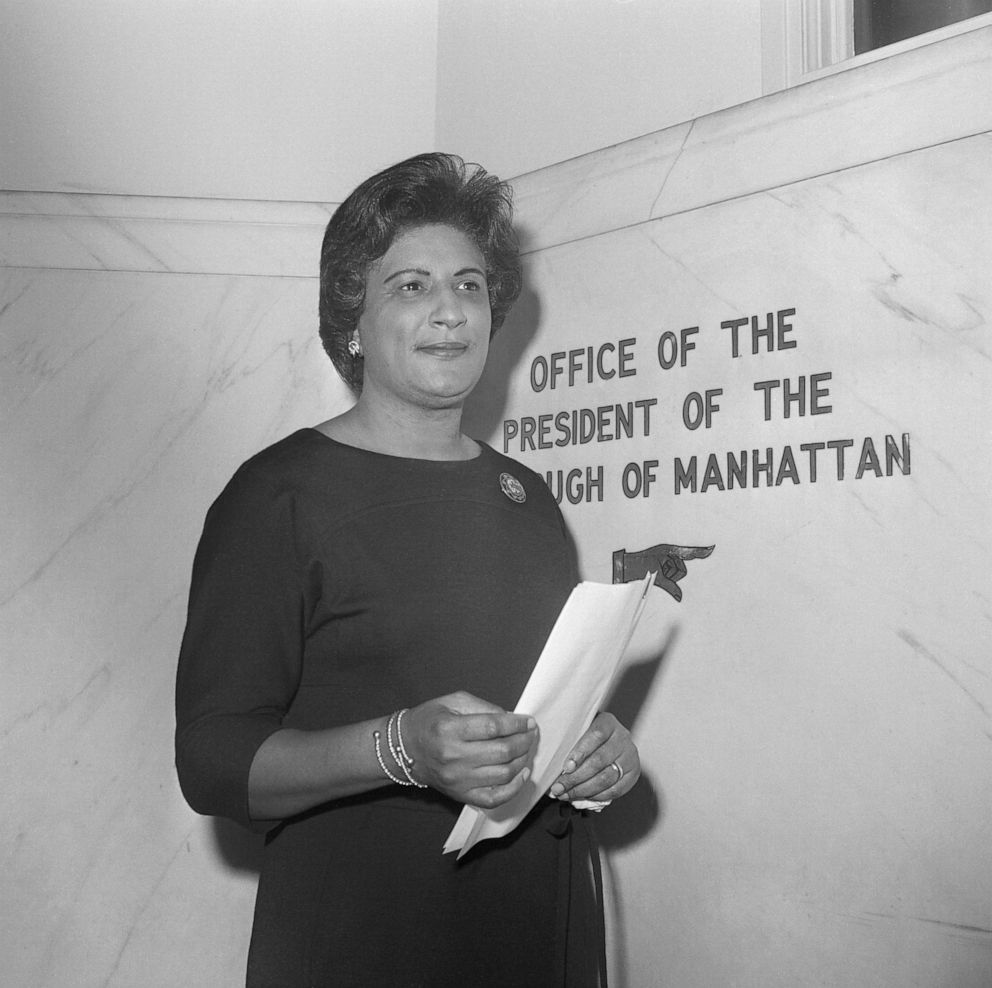 "The View" honors the civil rights lawyer who became the first Black woman to serve as a federal judge: Constance Baker Motley.
Born on Sept. 14, 1921, Motley was the daughter of immigrant working-class parents who emigrated to the U.S. from the Caribbean island of Nevis. She grew up close to Yale University and experienced Jim Crow laws during her travels to a Tennessee college when she was forced into a decrepit "colored" car.
While Motley had her mind set on becoming a lawyer, she couldn't afford to attend college until she managed to impress a philanthropist from New Haven, Connecticut, while speaking at a community center. The man paid for her education at Columbia Law School and she graduated in 1946.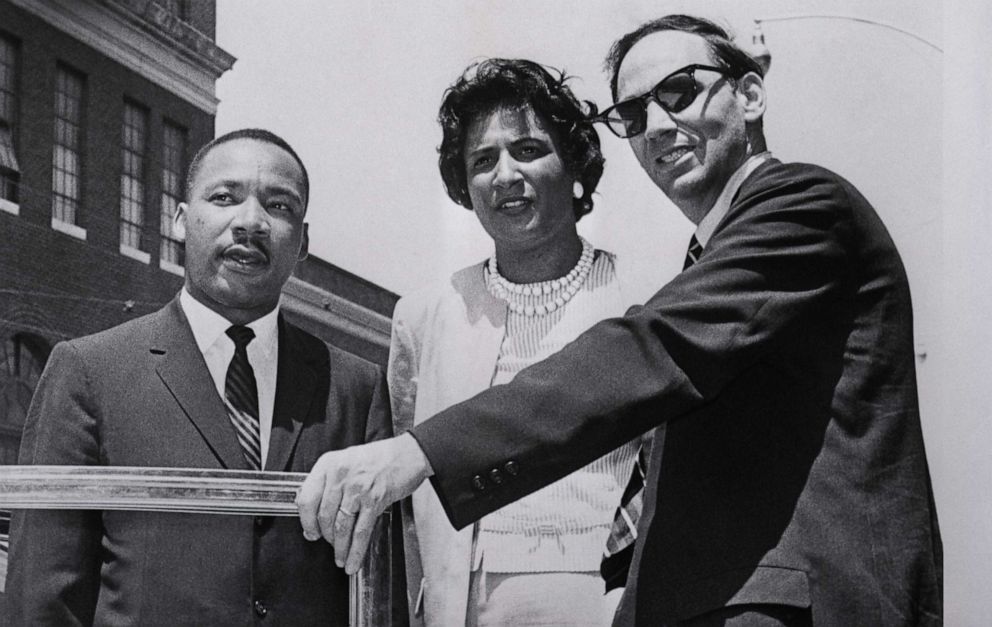 During Motley's work with the NAACP Legal Defense and Education Fund from the late 1940s through the early 1960s, she personally argued 10 Supreme Court cases, winning nine of them. She oversaw lawsuits that integrated the universities of Georgia, Alabama and Mississippi and occasionally represented Martin Luther King Jr. during his fight for civil rights.
By 1965, Motley left the NAACP to pursue politics in New York. She went on to become the first Black woman in the state senate as well as the first woman elected Manhattan borough president. A year later, she became a federal judge serving the Southern District of New York.
Monday, Feb. 22: Hal Jackson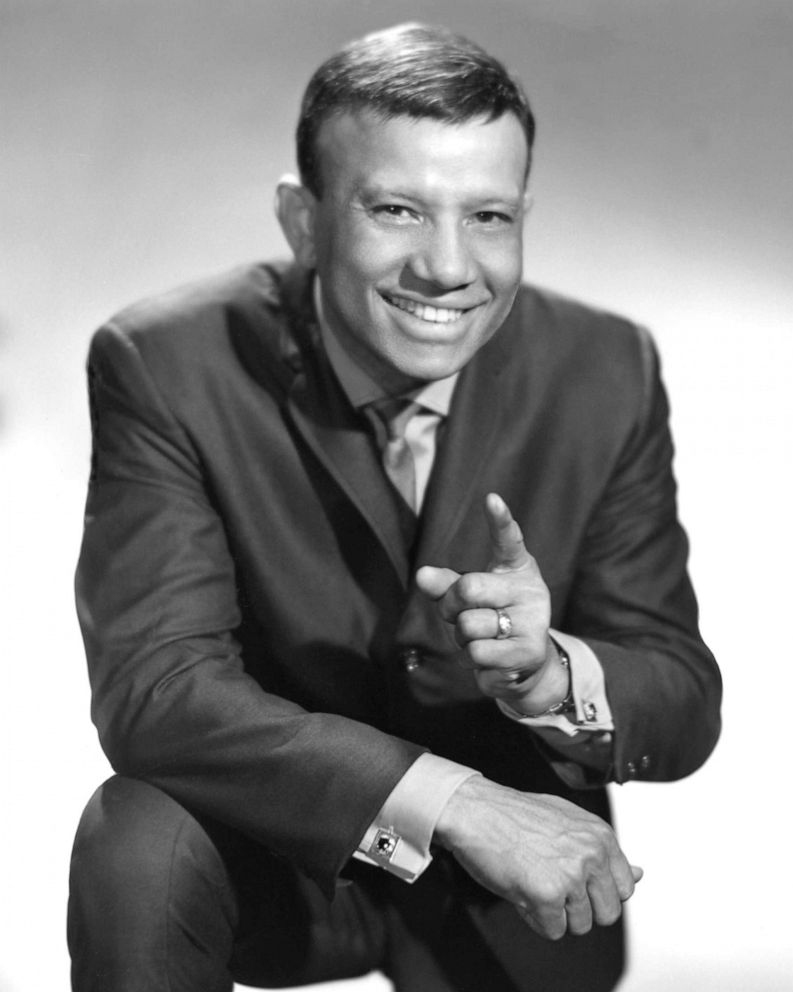 "The View" celebrates the first Black announcer on network radio, the first black play-by-play sports announcer and one of the first Black DJs to reach a white audience: Hal Jackson.
The American disc jockey who dominated the airways and helped break racial barriers to create America's playlist began his career in Washington, D.C.
In the 1950s, Jackson was hosting three shows at the same time on three different radio stations in New York. By the 1970s, he was a radio executive and helped found Inner City Broadcasting Corporation, which was one of the first broadcasting companies owned and operated by a Black man.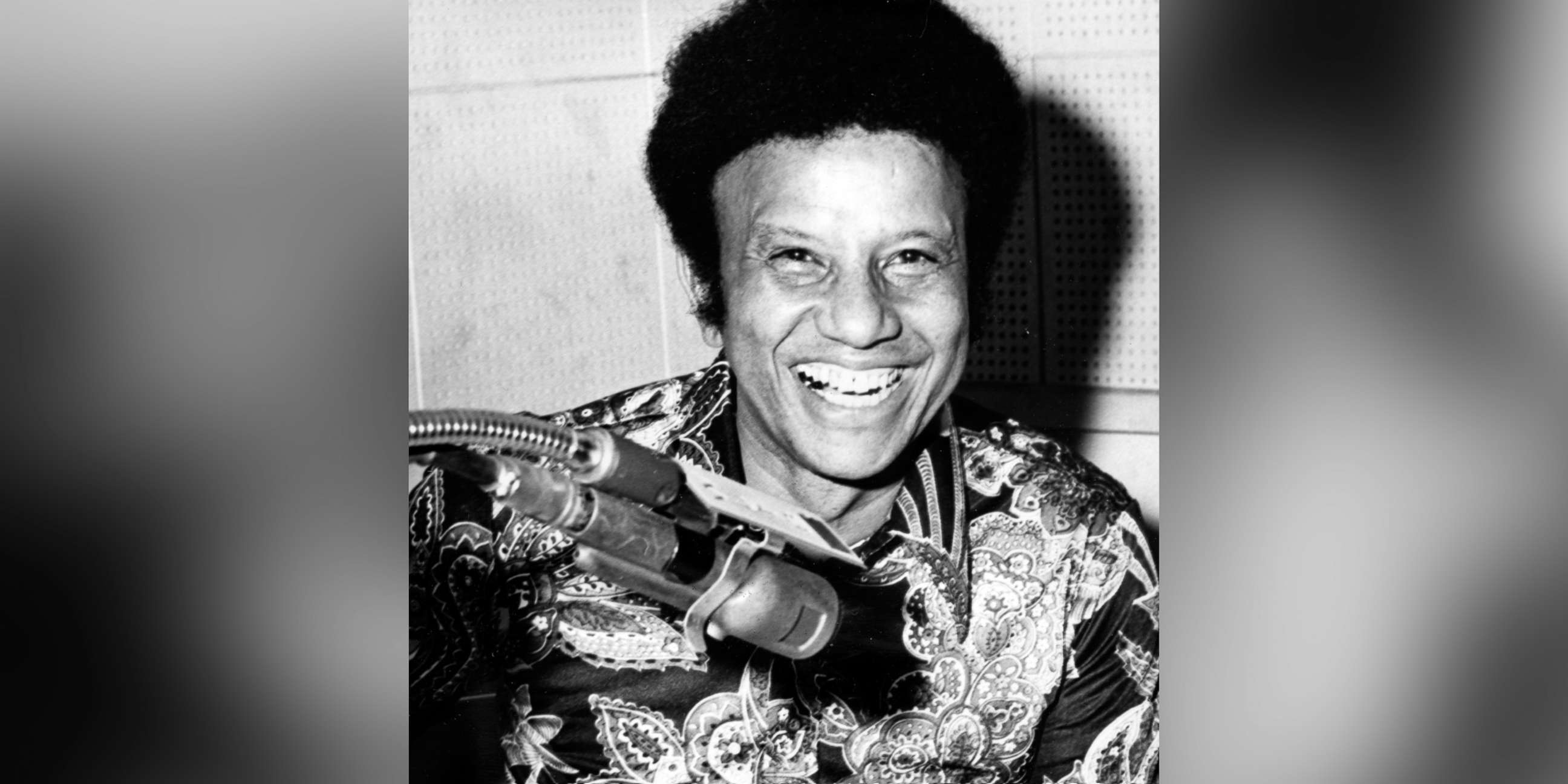 Inner City Broadcasting appealed to a diverse audience that introduced urban contemporary format. He helped WBLS in New York City become the top radio station in the market, and ultimately across America.
Over the next 20 years, Jackson hosted an R&B classics show called "Hal Jackson Sunday Morning Classics" on the weekends with WBLS.
Friday, Feb. 19: Barbara Jordan
"The View" sheds light on lawyer, educator and politician Barbara Jordan.
Born in Houston, Texas, in 1936, Jordan graduated from a segregated Phillis Wheatley High School in 1952. Although she wanted to study at the University of Texas at Austin, she couldn't because of segregation.
Instead, she attended the historically Black university of Texas Southern University and graduated magna cum laude. She was later accepted to Boston University's law school, where she became one of only two Black women in her class to earn a law degree.
Jordan went on to become the first Black woman to be elected to the Texas State Senate, the first Southern Black woman elected to the U.S. House of Representatives and the first Black woman to deliver an address at the Democratic National Convention.
Best known for her eloquent opening statement during Richard Nixon's 1974 impeachment hearings, Jordan's speech helped lead to Nixon's resignation over the Watergate scandal and won Jordan national acclaim.
Two years later she was asked to deliver the keynote address at the 1976 Democratic National Convention, another first for a Black woman.
Thursday, Feb. 18: Freedom's Journal
"The View" looks back on Freedom's Journal, which was the first Black-owned and operated newspaper in the U.S.
Founded on March 16, 1827, Freedom's Journal was established the same year New York State abolished slavery by a group of free Black men in New York City.
Freedom's Journal was a four-page, four-column standard-sized weekly that served as counter-racist commentary. The newspaper compromised both domestic and foreign news, as well as editorials, biographies, births and deaths in the local Black community, as well as advertisements.
In an effort to improve the conditions of the 300,000 recently freed slaves, Freedom's Journal aimed to offset the newspapers that supported slavery and racial bias during that time with Samuel E. Cornish and John B. Russwurm as its senior and junior editors.
The newspaper cost $3 per year and circulated through 11 states, as well as parts of the District of Columbia, Haiti, Europe and Canada.
Wednesday, Feb. 17: Jane Hinton
"The View" recognizes scientist Jane Hinton, a pioneer in the study of bacterial antibiotic resistance.
A second generation scientist, Hinton studied at the University of Pennsylvania and was a laboratory technician at Harvard, co-developing a method to test bacterial resistance to antibodies with John Howard Mueller. It's still a standard method used today.
Hinton also became one of the first two Black women to receive the degree of Doctor of Veterinary Medicine in 1949. She worked in Canton, Massachusetts, as a small animal veterinarian.
In 1955, she joined the Department of Agriculture as a federal government inspector, where she was heavily involved in livestock disease and outbreak research and response.
Hinton died a few weeks before her 84th birthday, on April 9, 2003.
Tuesday, Feb. 16: Stephen Burrows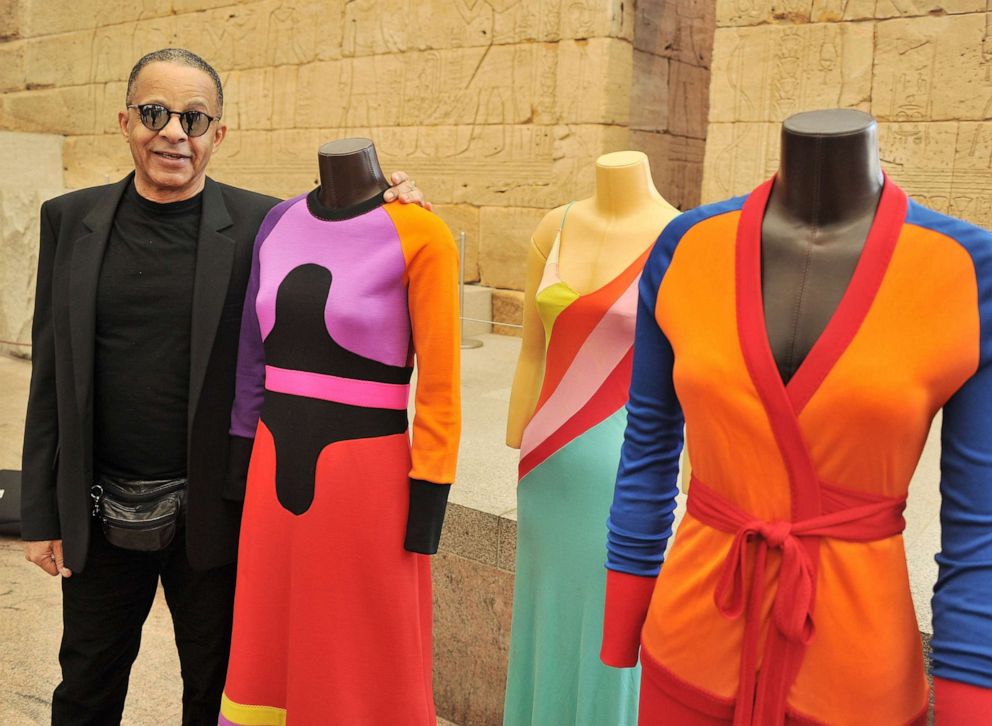 "The View" celebrates one of the most innovative forces in the fashion world: Stephen Burrows. He was the first Black designer to achieve international acclaim and develop an upscale, high-fashion clientele.
Born in Newark, New Jersey, Burrows was taught to sew by his grandmother. After studying at the Fashion Institute of Technology, he began working in New York City's Garment Center while managing his own businesses and working closely with luxury department store Henri Bendel.
The president of Henri Bendel ultimately offered Burrows his own boutique called Stephen Burrows World, which saw immediate success. He dressed celebrities such as Diana Ross, Cher and Barbra Streisand and his "lettuce hem," curly-edge designs became a part of the 1970s disco-dancing scene.
By 1973, Burrows left Bendels to create Burrows Inc.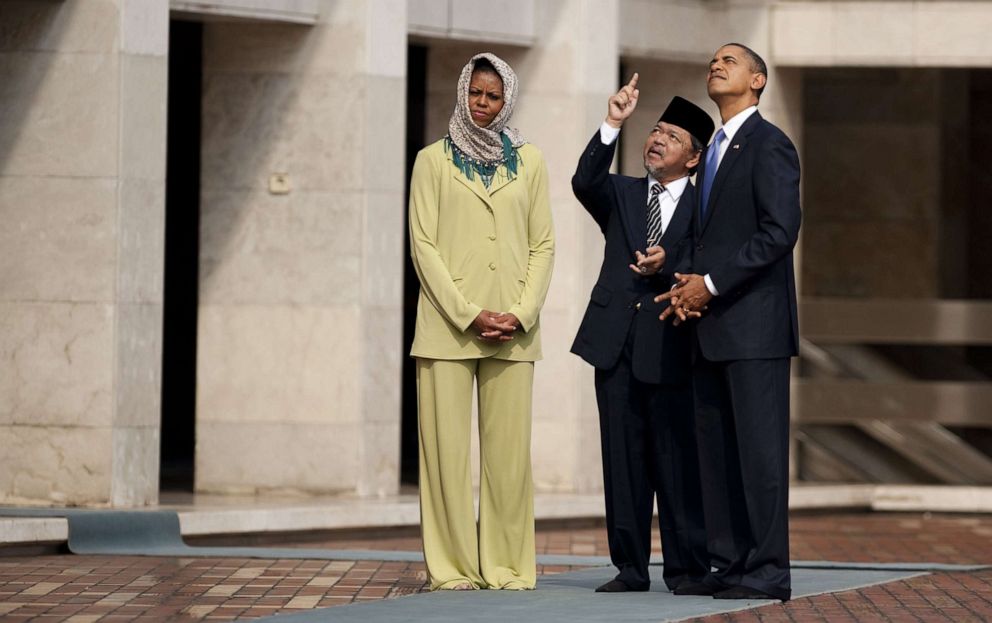 At the 1978 Academy Awards, he created one of the most iconic dresses in Oscar history. Presenter Farrah Fawcett stepped out in a liquid gold, floor-length dress.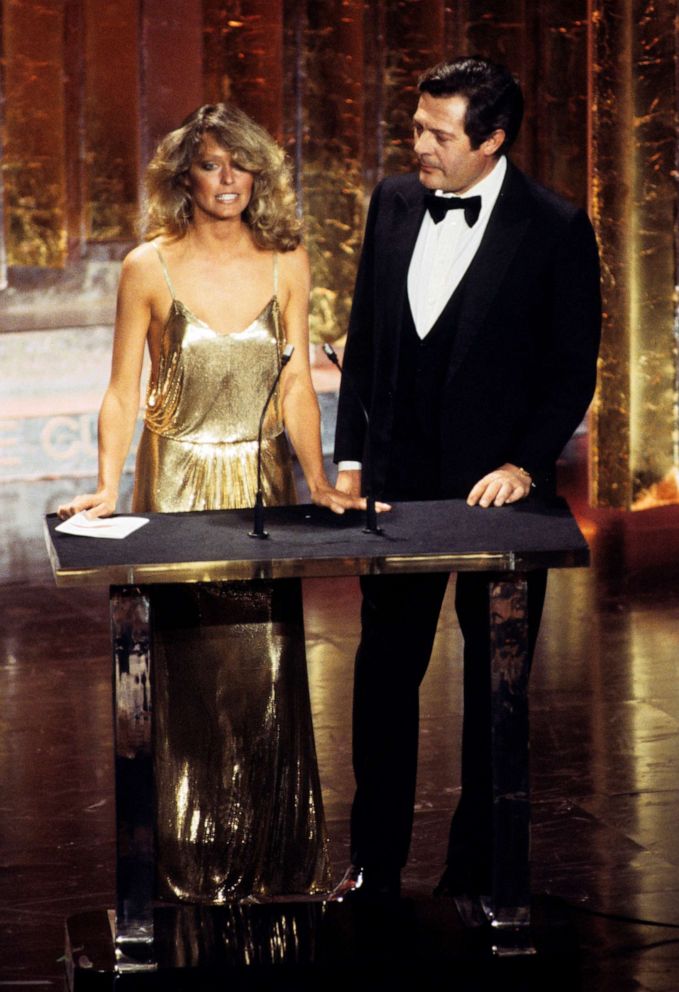 Decades later, former first lady Michelle Obama wore a yellow suit designed by Burrows for several events in 2010.
Burrows continues to design and present his collections.
Monday, Feb. 15: Willa Beatrice Brown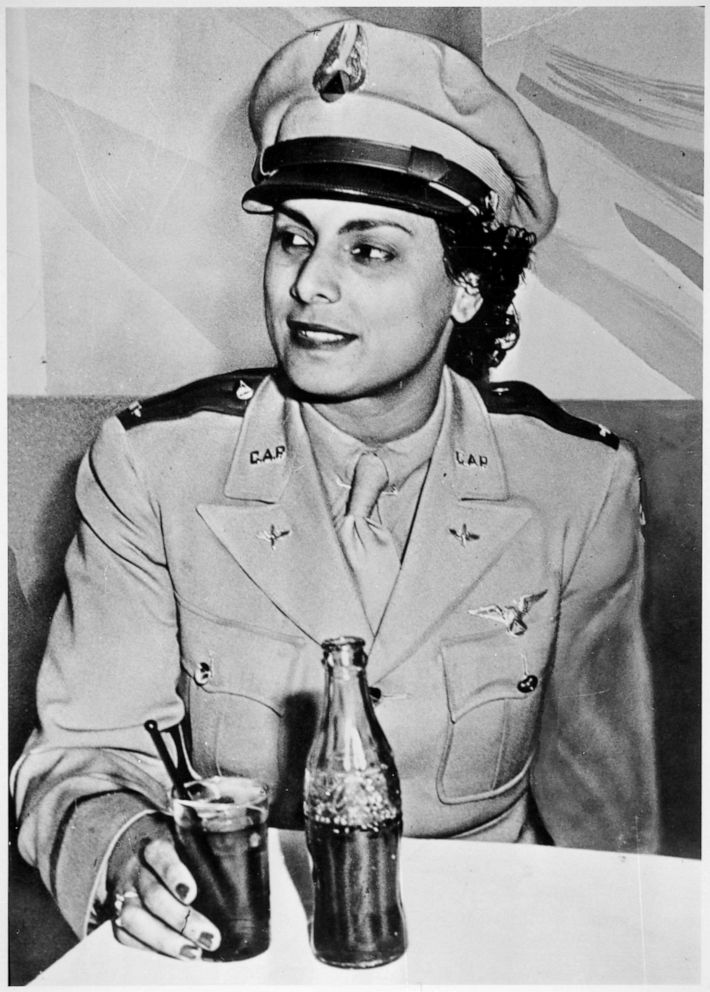 On President's Day, "The View" recognizes the first Black woman to run for Congress, Willa Beatrice Brown.
Born in Glasgow, Kentucky, in 1906, Brown graduated from Indiana State Teachers College with a Bachelor's degree. She earned an MBA 10 years later at Northwestern University and was a teacher in Gary, Indiana, from 1927 to 1932.
While opportunities for Black women were often few and far between, Brown set her ambitions on learning how to fly and became the first Black woman to acquire a commercial pilot's license, in 1938.
Brown and her husband went on to open their own flight school that aimed to train Black men to become pilots. Over time, the school was integrated.
By 1946, Brown ran for Congress as a Republican, making her the first Black woman to run for the House. Although she didn't win, she ran twice more. From 1962 until her retirement in 1971, she taught business and aeronautics.
After retiring from teaching, she served on the Federal Aviation Administration's Women's Advisory Committee, making her the first Black woman to be a part of that committee.
Friday, Feb. 12: Frederick McKinley Jones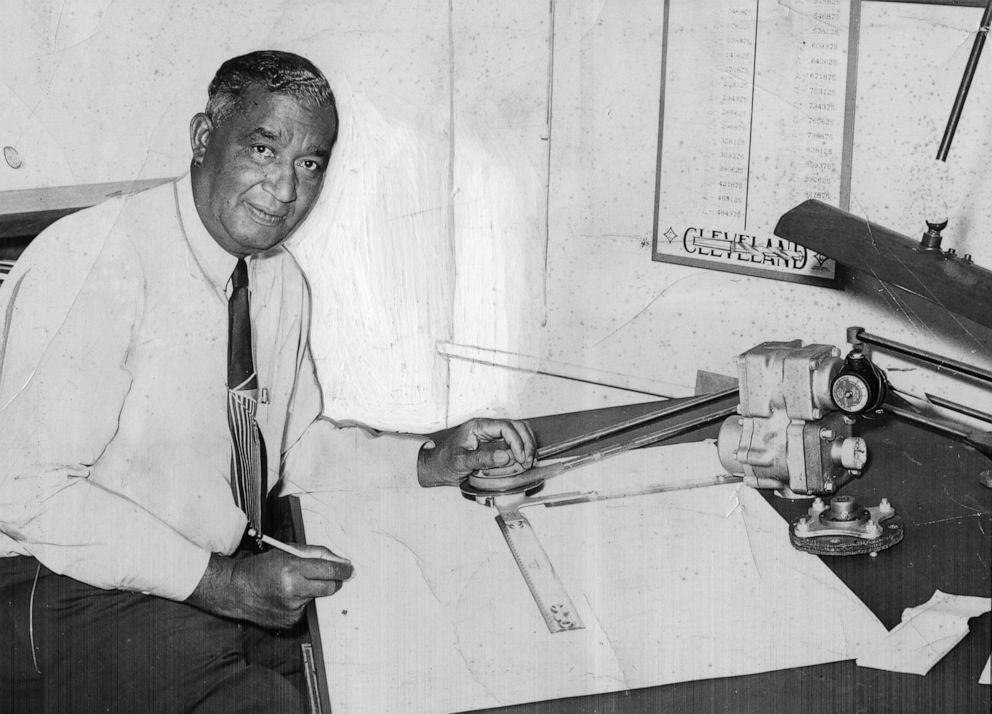 "The View" commends an inventor who revolutionized the cinema and refrigeration industries as we know it: Frederick McKinley Jones.
Born in Covington, Kentucky, on May 17, 1893, Jones was orphaned by the time he was 7 years old. Since surrounding orphanages refused to take in a Black boy, he was left with a local Catholic church's priest.
Jones dropped out of school at 11 years old and ran away to Cincinnati, where he found janitorial work in a garage as well as some other odd jobs. It was as a janitor, though, that he learned the mechanics of an automobile. He went on to become the shop's foreman, but racing cars on company time got him fired at age 20. He moved north, landing in Hallock, Minnesota.
Jones eventually took on a job as a mechanic on a farm. He refined his skillset in mechanic and electrical engineering, in time creating a device that combined sound with moving pictures.
In 1927, movie theater entrepreneur Joe Numero hired Jones as an electrical engineer. Using scrap metal, Jones was able to help theaters convert silent-movie projectors into sound-emitting projectors.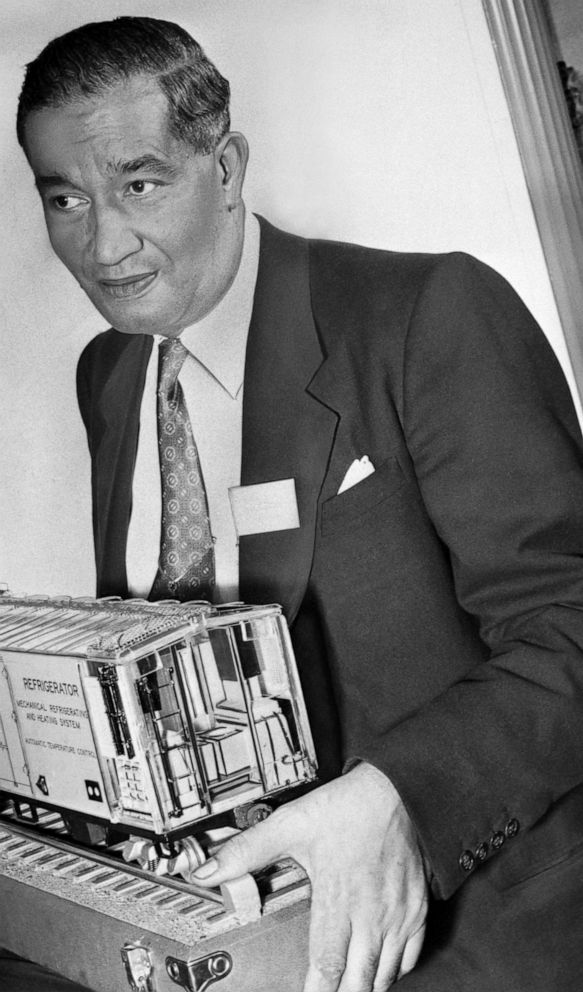 In 1938, Jones and Numero left the movie business to create a refrigeration business, Thermo King, which ultimately grew into a commercial enterprise.
In a time where food often would rot before arriving at grocers, Jones revolutionized food distribution forever. He patented 61 inventions, 40 of which were tied to refrigeration.
Jones spent his life in Minneapolis as the chief engineer of Thermo King until he died of lung cancer in 1961.
Thursday, Feb. 11: Amanda Gorman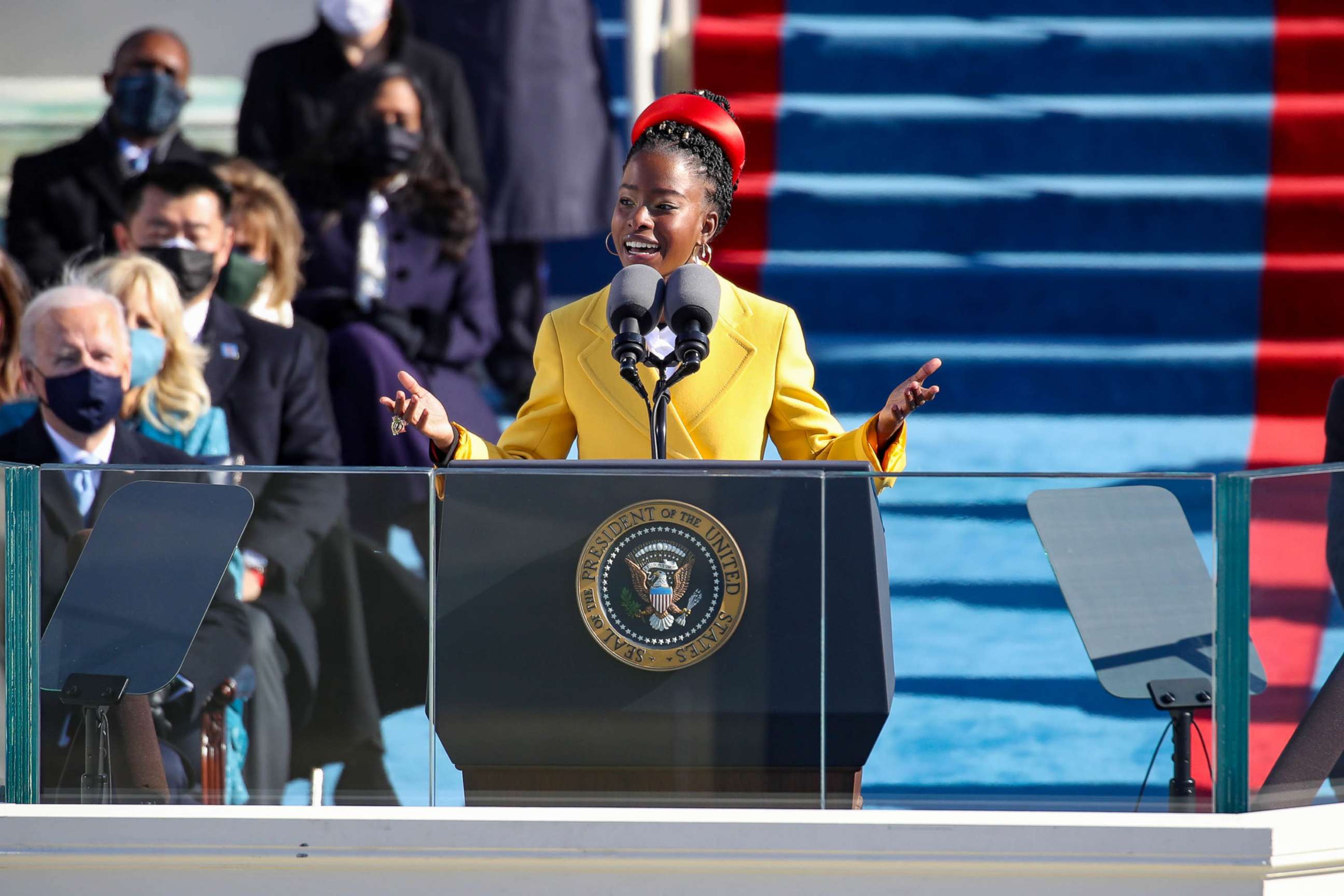 "The View" applauds America's first-ever National Youth Poet Laureate, Amanda Gorman.
The 22-year-old Los Angeles native first made waves on Inauguration Day when she read her poem "The Hill We Climb" at the Biden-Harris ceremony, making her the youngest poet in recent history to read at a presidential inauguration.
First lady Jill Biden saw one of her readings and wanted Gorman to be part of the inauguration. The Harvard graduate told "Good Morning America" on Jan. 21 that she was "honestly shocked" by the invitation.
"I had not been expecting at 22 that they would trust me with such an honor," she said. "I was also daunted at the same time. I was honestly scared of writing such a poem. I wasn't sure that I could even do it justice, but I'm so glad that I put my best foot forward and did it."
The poet made history a second time when the NFL asked her to read another original poem, "Chorus of the Captains," before Super Bowl LV kickoff to honor front-line workers who served during the coronavirus pandemic.
Prior to her Super Bowl reading, Gorman shared her excitement for the event on Twitter.
"Poetry at the Super Bowl is a feat for art & our country, because it means we're thinking imaginatively about human connection even when we feel siloed," she tweeted. "I'll honor three heroes who exemplify the best of this effort. Here's to them, poetry, & to a #SuperBowl like no other."
Wednesday, Feb. 10: Frederick Bruce Thomas
"The View" honors Frederick Bruce Thomas, a businessman who made a fortune in pre-revolutionary Russia.
Born in 1872 to former slaves in Coahoma County, Mississippi, Frederick Bruce Thomas fled his prosperous life as a farmer after his father was murdered. He made his way to Russia in 1899 to become a prosperous businessman.
In Imperial Russia, Thomas owned and operated several successful theaters and restaurants. Despite his success, Thomas was forced to flee to Istanbul, Turkey, due to the Russian revolution.
While skin color was of no concern to the Ottoman Empire, Thomas still faced racial prejudice from diplomats in the American Consulate General in Constantinople as well as the state department. He was able to find fortune again by opening several nightclubs, but was not recognized as an American and therefore didn't receive any legal protection.
After facing many adversities, from xenophobia to the new Turkish Republic, he was jailed in Constantinople debtor's prison and died in 1928.
Tuesday, Feb. 9: Mary Wilson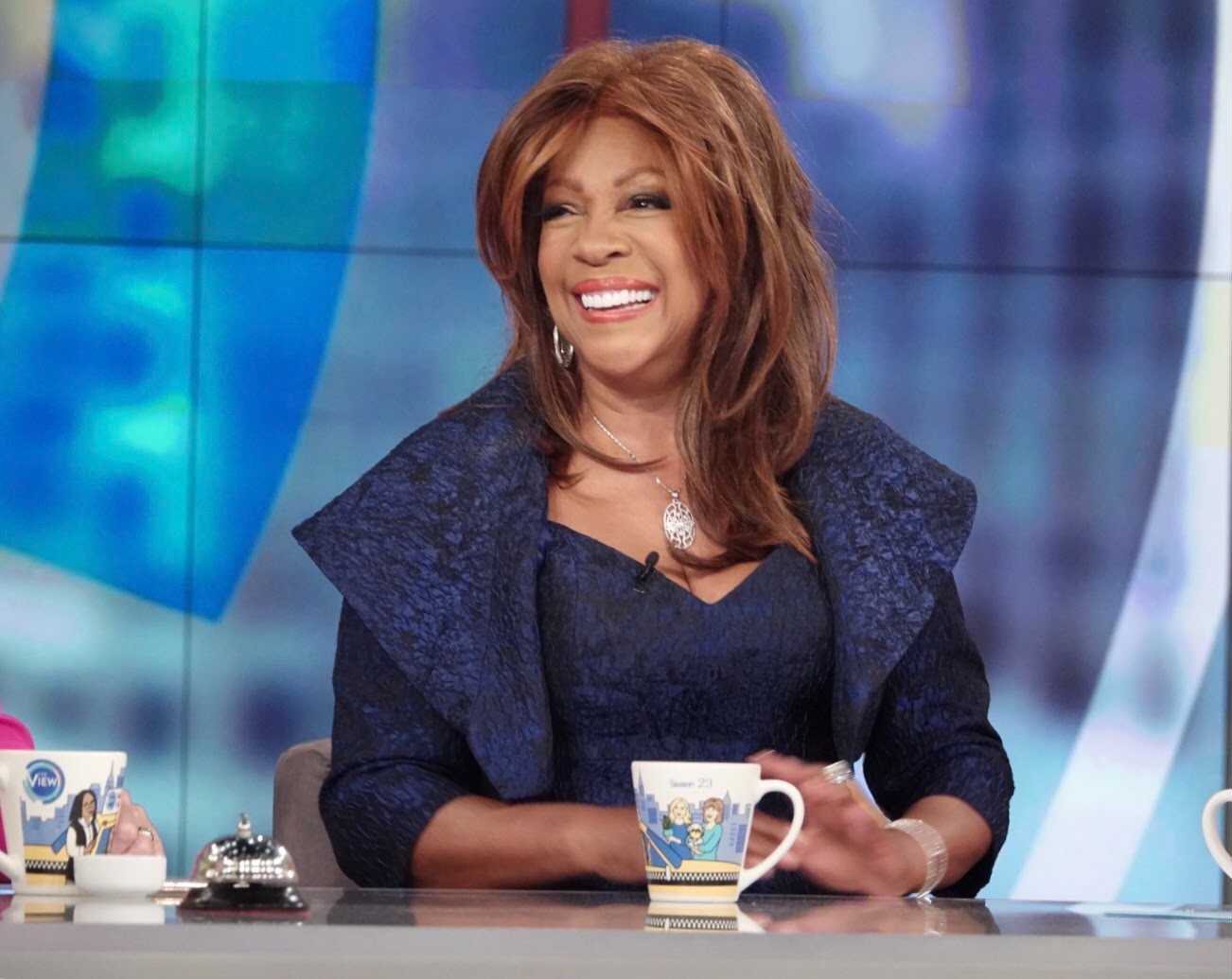 "The View" remembers co-founder of The Supremes and Motown legend Mary Wilson, who died suddenly Monday evening in her Henderson, Nevada, home at 76.
Born in Greenville, Mississippi, on March 6, 1944, Wilson was sent to live with her aunt and uncle in Detroit when she was just 3 year old. By the time she was 15, she founded the The Primettes, a quartet she formed with Diana Ross, Betty McGlown and Florence Ballard.
After trying to persuade Motown founder Berry Gordy to sign them onto his record label, he finally agreed on one condition: the group had to change their name to The Supremes.
The Supremes group was made official on Jan. 15, 1961 and by 1962 the quartet became a trio featuring Ross, Ballard and Wilson. The legendary girl group charted 12 No. 1 singles from 1964 through 1969, all of which included Wilson.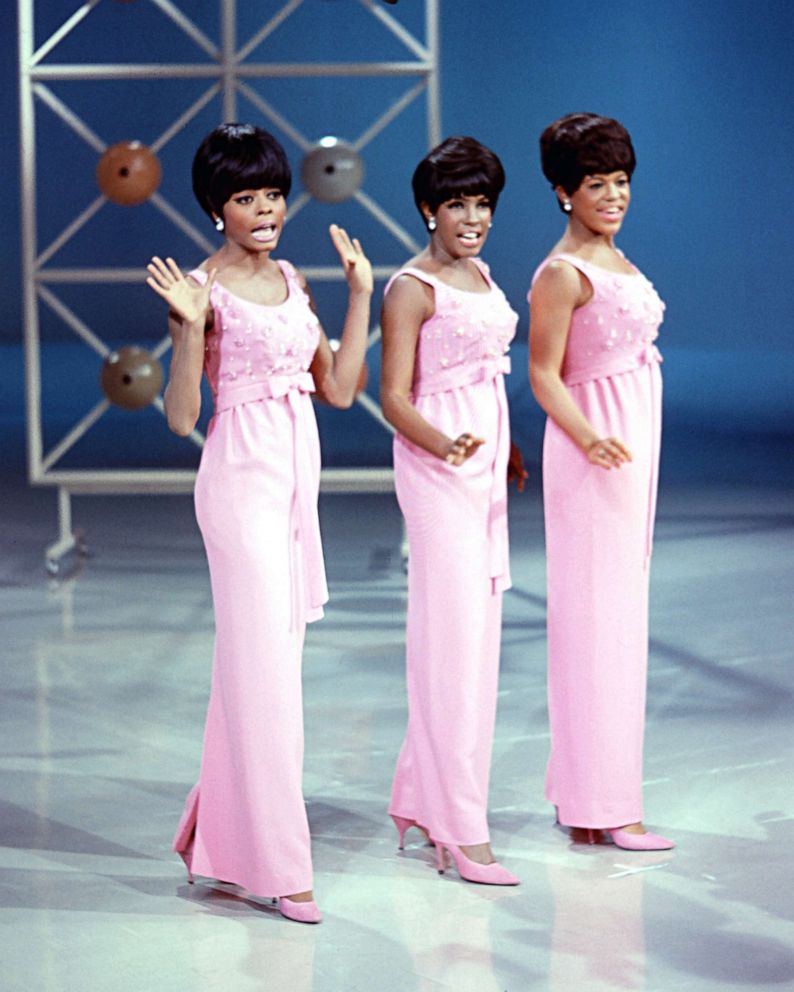 The iconic girl group recently celebrated its 60th anniversary.
After exiting the group in 1977, Wilson went on to advocate for musicians' rights within the music industry. She also directed her passions into social advocacy and humanitarian outreaches such as raising HIV/AIDS awareness and partnering with UNICEF.
In 2020, the two-time Grammy nominee was honored with a Lifetime Achievement Award from the National Newspaper Publishers Association.
Monday, Feb. 8: Barrington Irving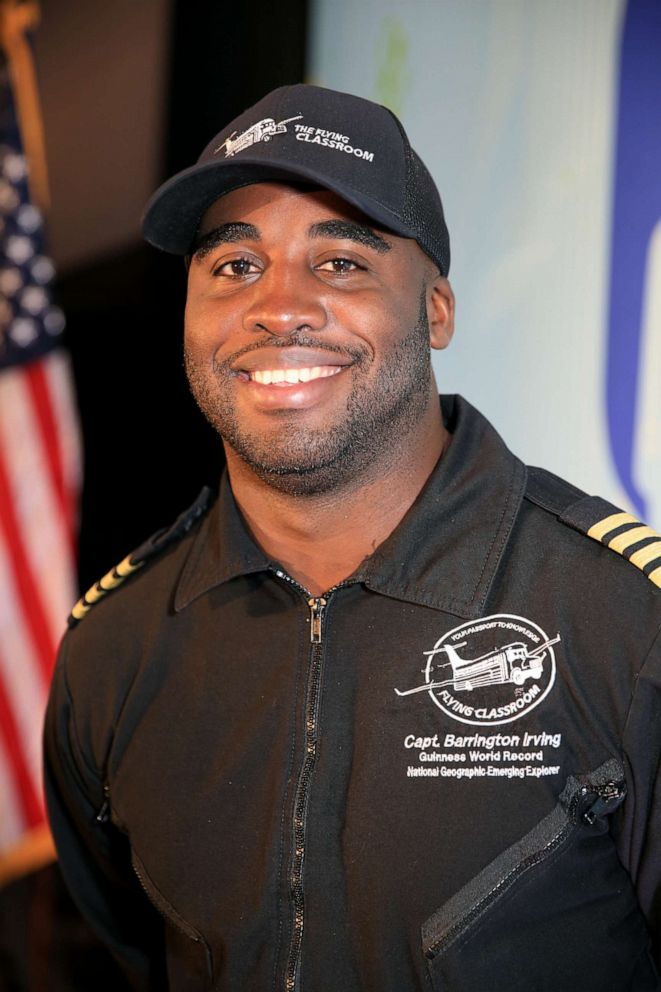 "The View" celebrates a man who set two records as the first Black man and the youngest to fly solo around the globe: Barrington Irving.
Jamaican-born Irving grew up in Miami, where he eventually became captivated by aviation after a United Airlines pilot invited him to tour the cockpit of a Boeing 777 at the age of 15.
Following Irving's academic career at Broward Community College and Florida Memorial University, where he graduated with honors, he set his sights on flying around the world. Over the next two years, he'd face at least 50 rejections from sponsors, many of which claimed he was too young and inexperienced to take on the journey.
Determined, Irving began asking plane component manufacturers to donate plane parts to him. After securing enough parts to build a plane, which totaled $300,000 worth of materials, Columbia aircraft manufacturer built him the Columbia 400. He befittingly named the plane "Inspiration."
On March 23, 2007, Irving began his historic journey around the globe in Miami and made stops along the way in Canada, Portugal, Spain, Italy, Greece, Egypt, the United Arab Emirates, India, Thailand, Hong Kong and Japan.
Friday, Feb. 5: Jennifer King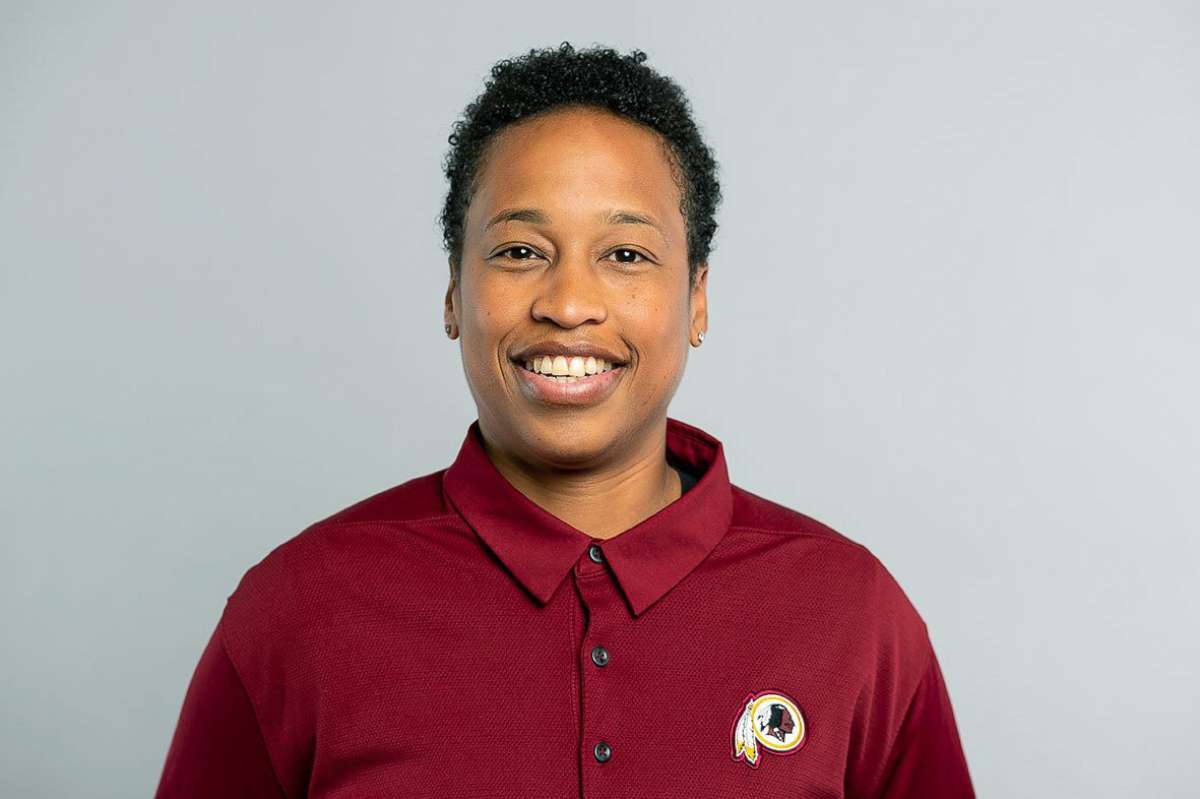 "The View" recognizes Jennifer King, who made history as the first Black woman to be named a full-time NFL coach.
A seven-time All-American quarterback and wide receiver for the Women's Football Alliance's Carolina Phoenix, King made her NFL debut as a coaching intern for the Carolina Panthers in 2018. In February 2020, King joined the Washington Football Team as a full-year coaching intern. After working as an intern for a year, she was promoted to assistant running backs coach Jan. 26.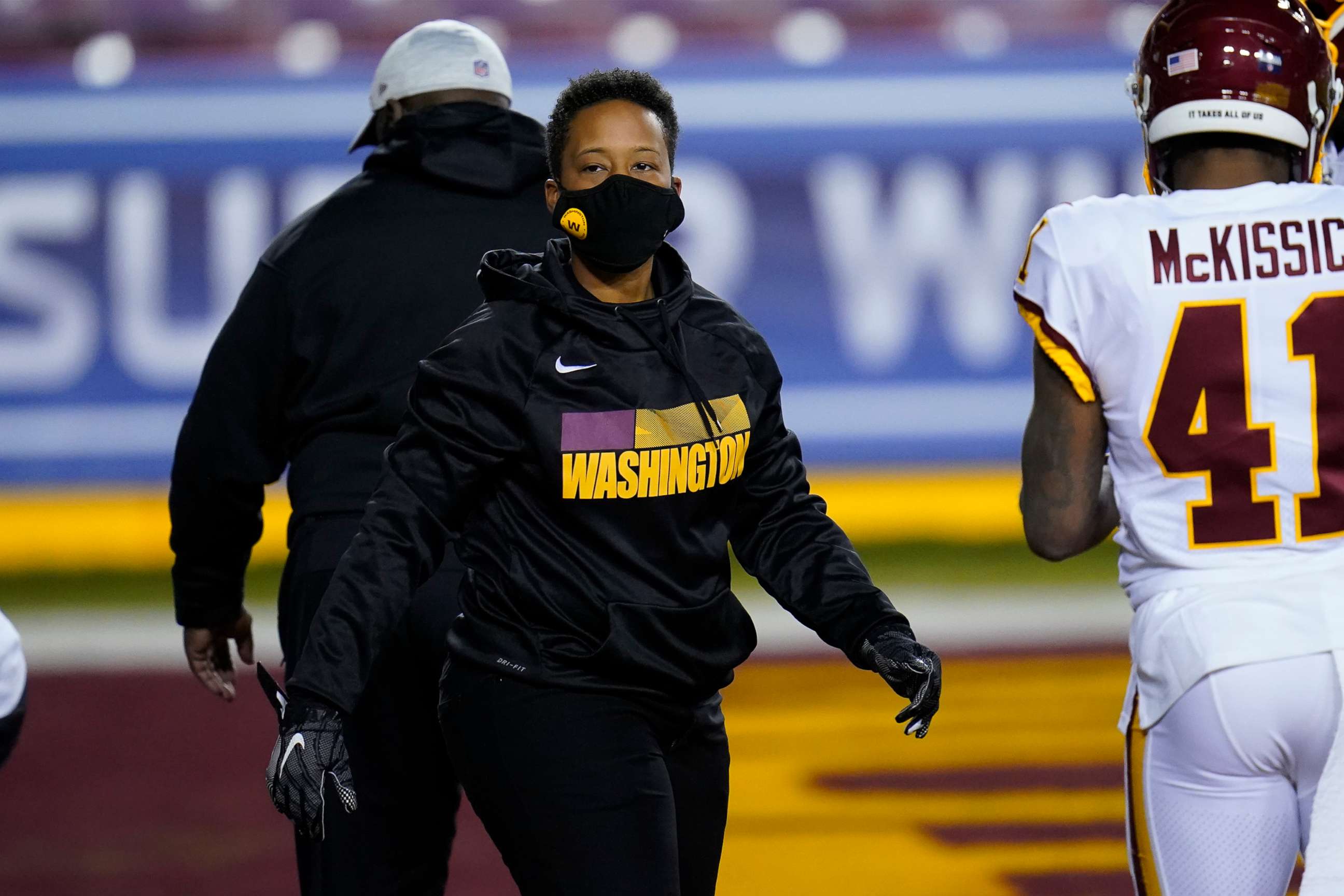 On Jan. 27, King told "Good Morning America" that her current aspirations are immediate team goals.
"Coach always tells us to be where our feet are, and that's kind of where I am right now, just focusing on how we can be better next season," she said.
Thursday, Feb. 4: The Harlem Hellfighters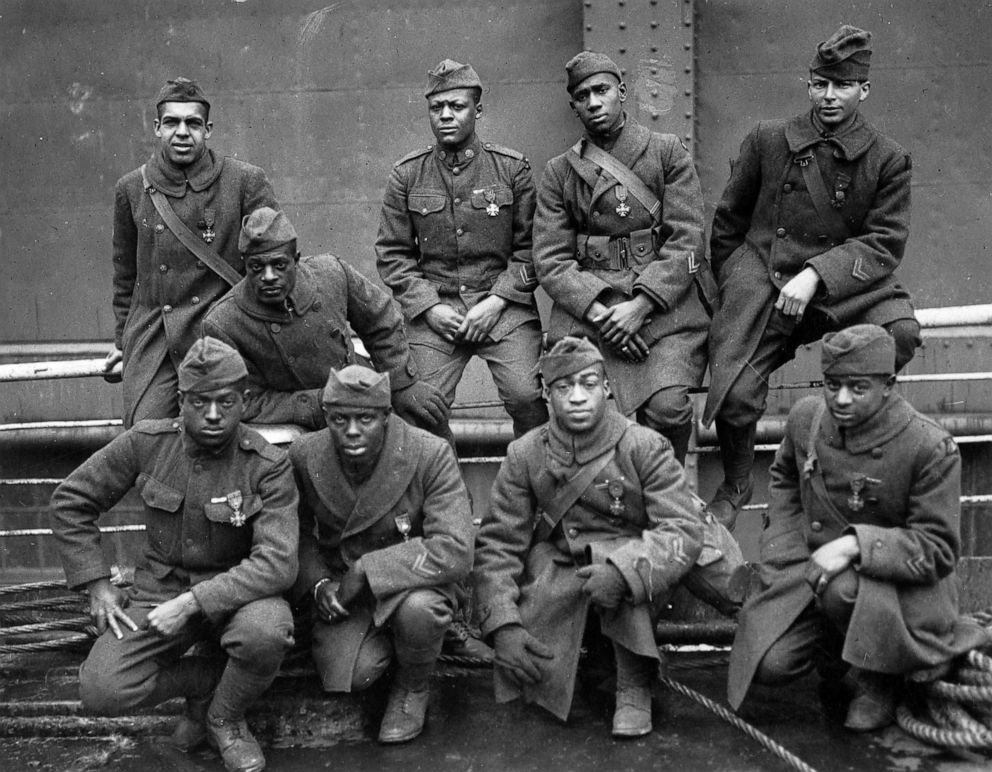 "The View" salutes the first Black infantry regiment to fight in World War I: The Harlem Hellfighters.
After several years of lobbying in Harlem, New York City, the National Guard's 15th Regiment formed the Harlem Hellfighters, known formally as the 369th Infantry Regiment.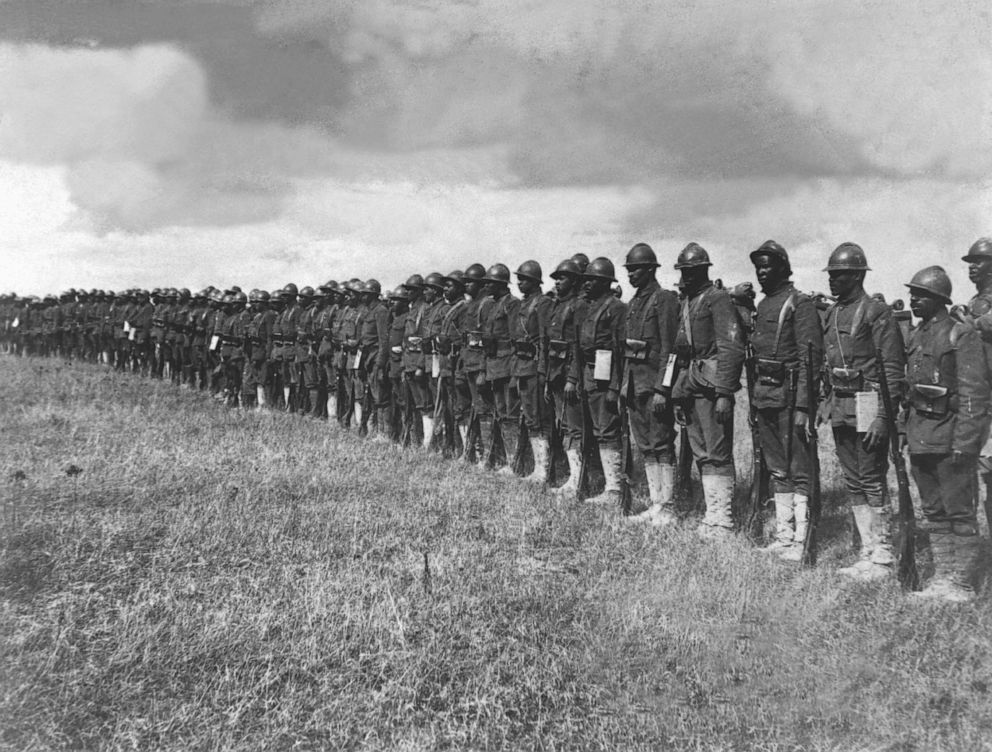 The Harlem Hellfighters began combat training in Spartanburg, South Carolina -- ruled by Jim Crow laws -- in October 1917, six months after the U.S. entered the war. While they were originally appointed to the U.S. Army's Services of Supply, the commander of the American Expeditionary Forces in Europe sent them to the French army as a result the white American soldiers who refused to work with Black people.
The 369th served 191 days under enemy fire in Europe, which is the most time spent in combat over any other American unit at that time. Although they returned home from war confronting racism and segregation from fellow Americans, a parade along Fifth Avenue in New York City commemorated their return to America, and they were among the most highly decorated regiments.
Wednesday, Feb. 3: Dr. Kizzmekia Corbett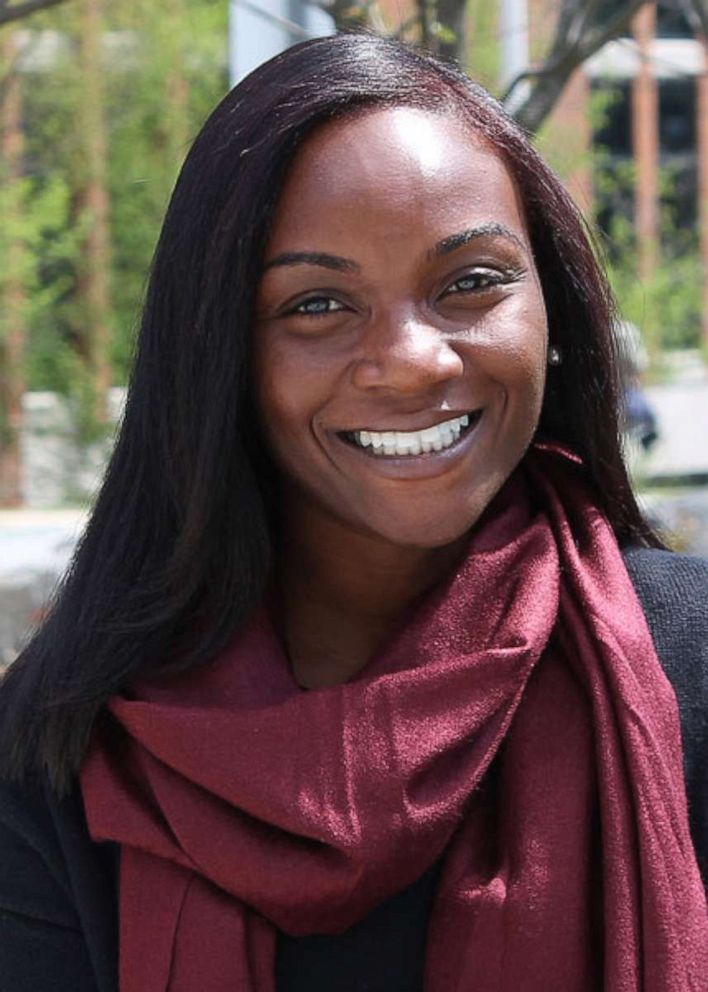 "The View" praises a scientist who's an expert on the front lines of the global race for a SARS-CoV-2 vaccine: Dr. Kizzmekia Corbett.
Born and raised in North Carolina, Corbett was selected to participate in a program for gifted minority students called Project SEED. It gave her the opportunity to study chemistry in labs at the University of North Carolina.
According to The Washington Post, Corbett landed a full ride to the University of Maryland, Baltimore County. In 2014, she joined the National Institutes of Health's Vaccine Research Center as a postdoctoral fellow.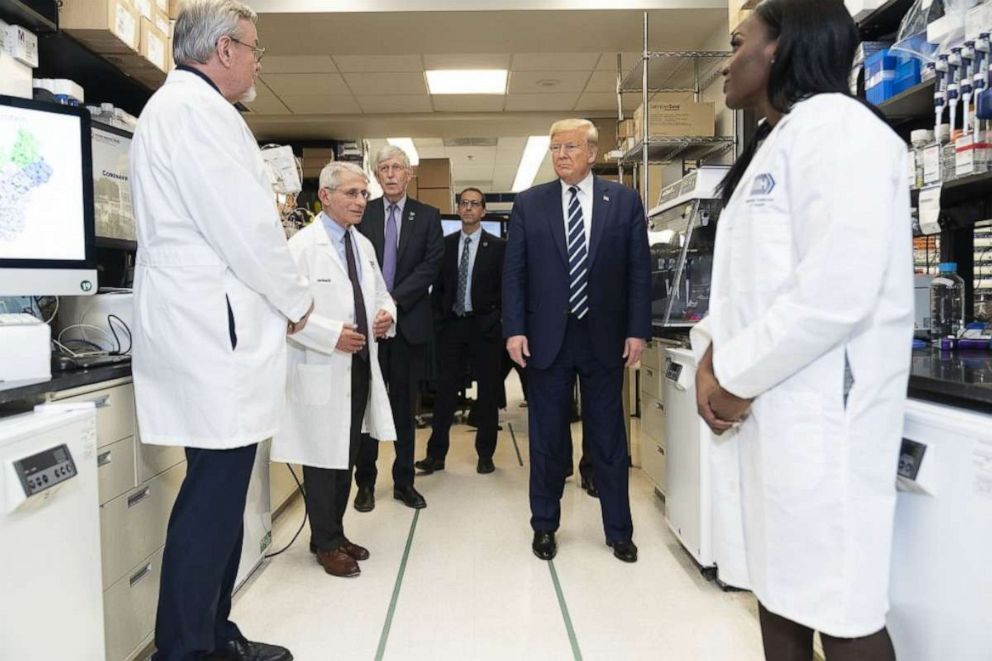 At just 35 years old, Corbett is considered someone who will go down in history as one of the key players in developing the science that could end the coronavirus pandemic. She is part of a team at the NIH that worked with Moderna, the pharmaceutical company that developed one of the two mRNA vaccines that has shown to be more than 90% effective.
Corbett is part of a team of scientists who spoke with former President Donald Trump at the NIH about the COVID-19 crisis, which had yet to be fully felt in America. She told ABC News in December that her participation during that event with the president represented an important step forward for young scientists and people of color.
"I felt like it was necessary to be seen and to not be a hidden figure so to speak," Corbett said. "I felt that it was important to do that because the level of visibility that it would have to younger scientists and also to people of color who have often worked behind the scenes and essentially [who have] done the dirty work for these large efforts toward a vaccine."
Tuesday, Feb. 2: Octavius Catto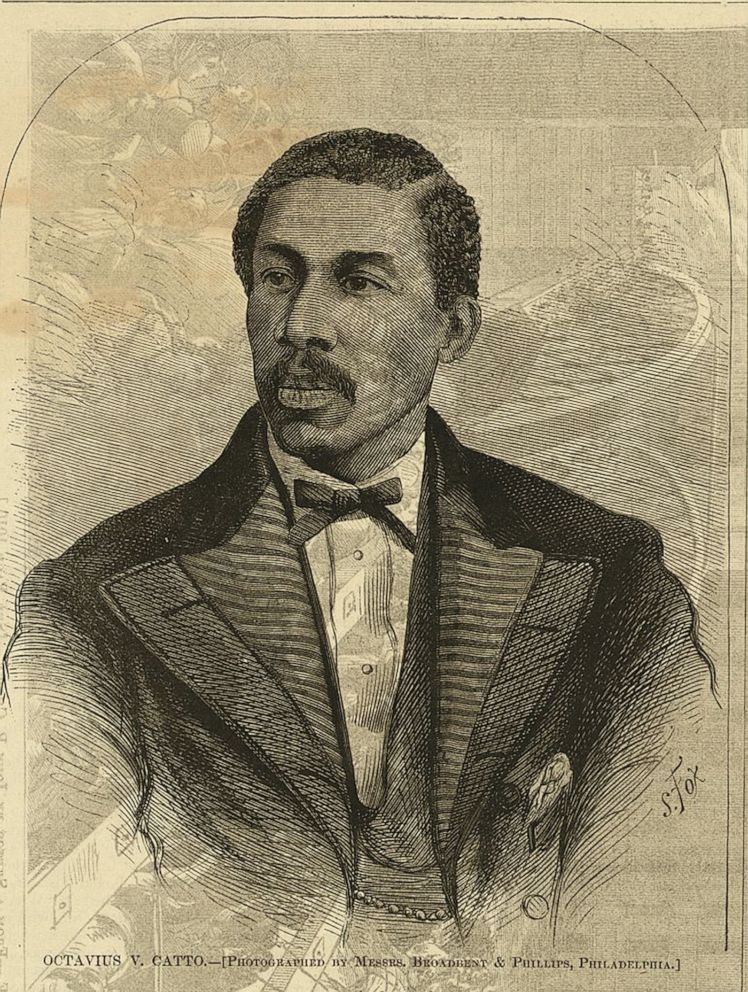 "The View" salutes civil rights activist, educator and athlete, Octavius Catto.
Born as a free man in Charleston, South Carolina, in 1839, Catto fought for civil rights in the 19th century and became one of the most influential Black leaders in Philadelphia. In 1858, he graduated from the Institute for Colored Youth as the valedictorian and later was hired as the school's principal.
During the Civil War, Catto recruited Black troops for the union army, advocating for the abolition of slavery. He also successfully fought for the desegregation of public trolleys in Philadelphia.
In addition to his success as an activist and educator, Catto was also an accomplished baseball player. He helped to organize the all-Black Pythian Baseball Club.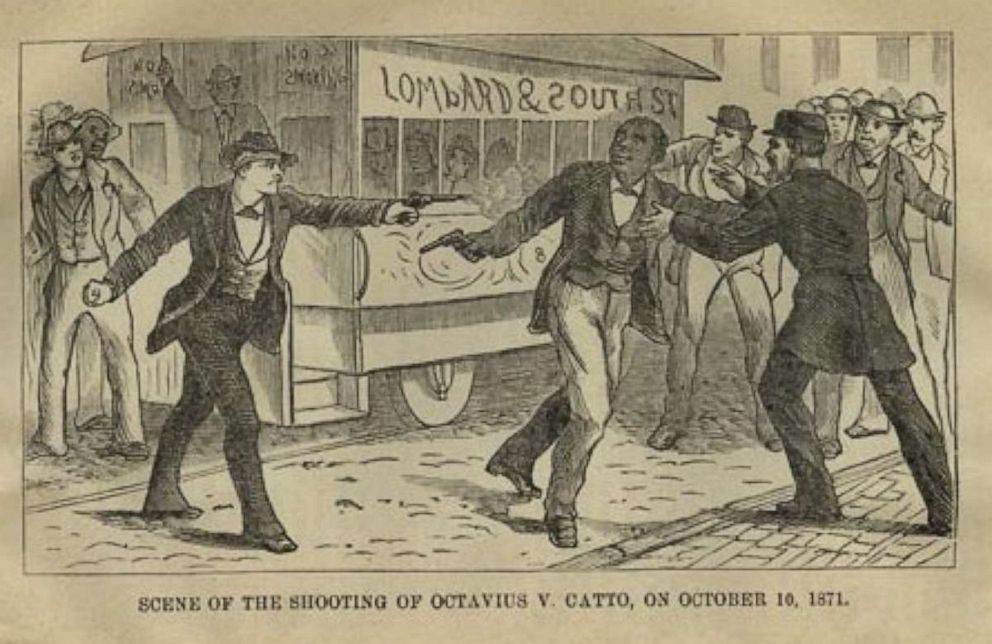 Catto, 32, was shot and killed outside his home on Oct. 10, 1871, which was the first Election Day that allowed Black men to vote. Philadelphia erected a statue in 2017 to honor Catto.
Monday, Feb. 1: Cicely Tyson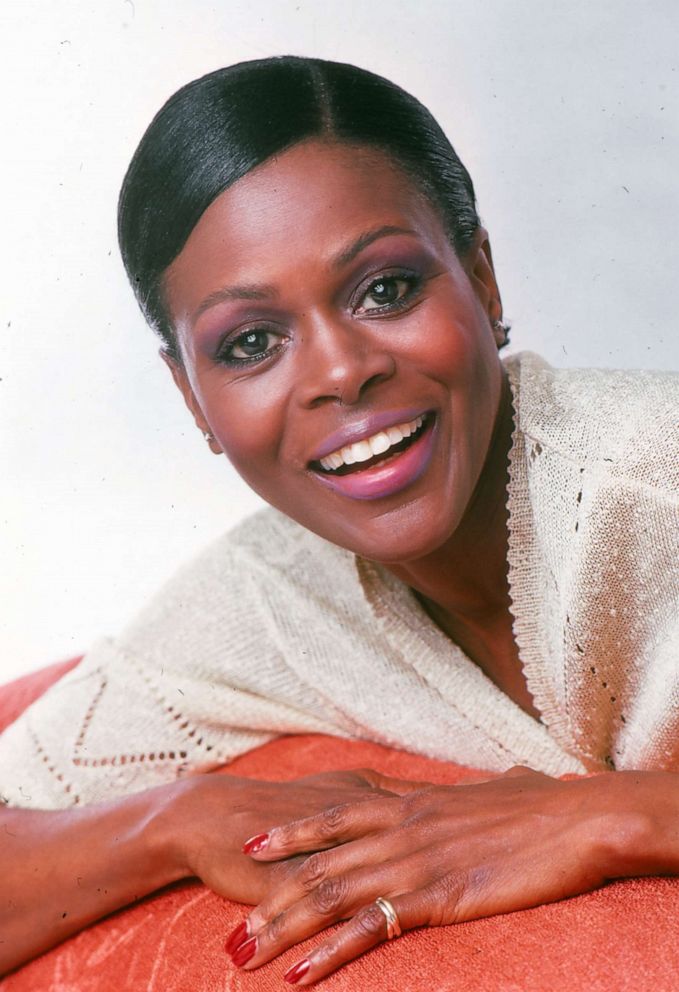 Whoopi Goldberg honors the life and legacy of beloved Hollywood icon, Cicely Tyson.
Born and raised in Harlem, Tyson went on to become a pioneering Hollywood legend and civil rights leader. She rose to stardom by elevating the portrayal of Black women and refusing to partake in roles she found to be demeaning and pushing false stereotypes.
In 1972, Tyson received her first and only Oscar nomination for her role as Rebecca Morgan in the drama "Sounder." In 2018, 45 years after her nomination, Tyson was awarded an honorary Oscar.
On Jan. 28, Tyson died at the age of 96.
Goldberg said on "The View" that she will miss Tyson, a friend, every day. In a tribute to Tyson on Instagram, Goldberg said she was "a tower of power, a pillar of strength, clear about who she was, and how she was to be treated" and that it "never wavered."
Every episode of ABC's award-winning talk show "The View" is now available as a podcast! Listen and subscribe for free on Apple Podcasts, Google Podcasts, TuneIn, Spotify, Stitcher or the ABC News app.