Are Women Better at Everything Than Men?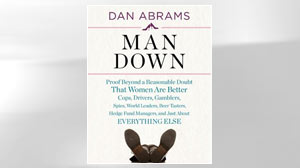 In Dan Abrams' new book, "Man Down," he says that women are smarter than men, they are better drivers, they are better at following directions, they are better at video games and just about everything else.
Tell us what you think and send us your questions for Dan by filling out the form below. You might hear you question answered by Dan on "GMA" this Wednesday.