President Donald Trump has threatened military intervention in Minnesota in response to protests after the death of George Floyd in police custody, tweeting, "when the looting starts the shooting starts" -- the latest example of his comments appearing to encourage or support violence.
The most recent instance even prompted Twitter to post a warning label on the president's tweet -- and on an official White House tweet which identical language -- claiming the tweets violated its rules about "glorifying violence."
The White House later argued that Trump was not inciting violence but "clearly condemned it."
It's far from the first time his aides have disputed the idea that Trump, both as a candidate and now as president, condones violence.
Trump himself has repeatedly refuted the idea that he has incited infighting in American communities, dismissing people who have criticized his rhetoric.
Here are some examples: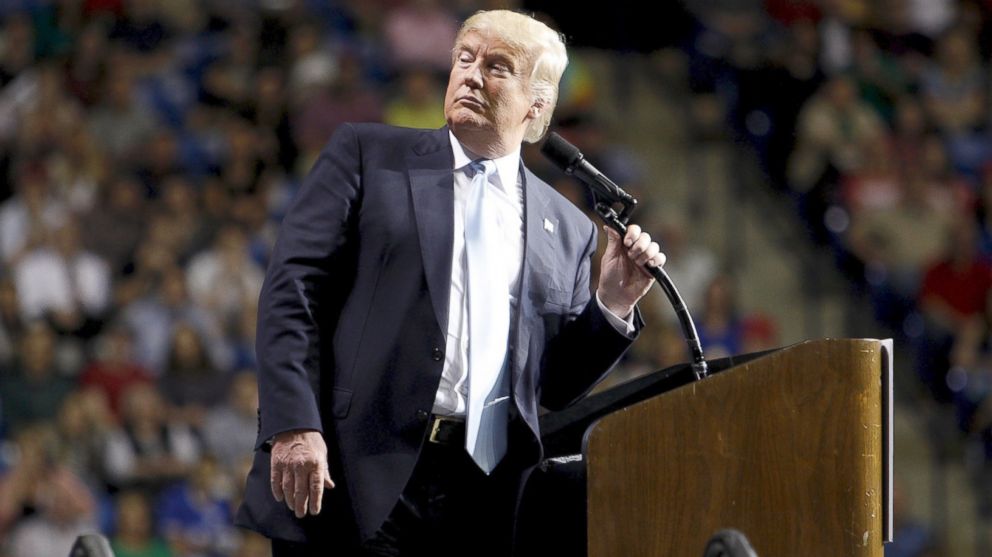 Trump tweets threat to protesters in Minnesota
In response to protests after the death of George Floyd in police custody, Trump blamed a lack of local leadership on the unrest, called protesters "THUGS" and even appeared to suggest shooting at looters.
"These THUGS are dishonoring the memory of George Floyd, and I won't let that happen. Just spoke to Governor Tim Walz and told him that the Military is with him all the way. Any difficulty and we will assume control but, when the looting starts, the shooting starts. Thank you!" Trump tweeted shortly before 1 a.m. Friday.
When Twitter slapped a warning label on both the original tweet and the White House account's replication for violating its rule about "glorifying violence," the White House replied to its flagged message, saying that Trump was actually condemning violence.
Following the controversial tweet, Trump emphasized the importance of "peaceful protests" when opening a business roundtable event Friday afternoon and said he had spoken to the family of George Floyd.
"It's very important that we have peaceful protesters and support the rights for peaceful protesters. We can't allow a situation like happened in Minneapolis to descend further into lawless anarchy and chaos, and we understand that very well," the president said. "The looters should not be allowed to drown out the voices of so many peaceful protesters."
But his earlier tweet had already drawn outrage from Democrats, including former Vice President Joe Biden, the presumptive Democratic nominee for president, who said it made him "furious."
"I will not lift the President's tweet. I will not give him that amplification. But he is calling for violence against American citizens during a moment of pain for so many. I'm furious, and you should be too," Biden said in a tweet.
Trump tells Virginians their Second Amendment in 'under siege,' protesters under stay-at-home order to 'LIBERATE!' amid pandemic
Amid unrest in states under stay-at-home orders as the novel coronavirus encroached on the country, Trump in April 2020 sided with those protesting their Democratic governors. Appearing to refer to the Virginia state legislature flipping blue, Trump told residents of the state their Second Amendment rights were under fire.
The president tweeted his support of Michiganders, Minnesotans and Virginians protesting against restrictions, saying in separate all-caps tweets: "LIBERATE MICHIGAN!; LIBERATE MINNESOTA!; LIBERATE VIRGINIA, and save your great 2nd Amendment. It is under siege!"
When protesters, some armed, breached the state capitol in Lansing, Michigan, later that month, Trump tweeted that Democratic Gov. Gretchen Whitmer needed to make a deal with them.
"The Governor of Michigan should give a little, and put out the fire," Trump wrote on Friday. "These are very good people, but they are angry. They want their lives back again, safely! See them, talk to them, make a deal."
Washington Gov. Jay Inslee, a Democrat leading one of the states hit hardest by COVID-19, said the president's "calls for people to 'liberate' states could also lead to violence. We've seen it before."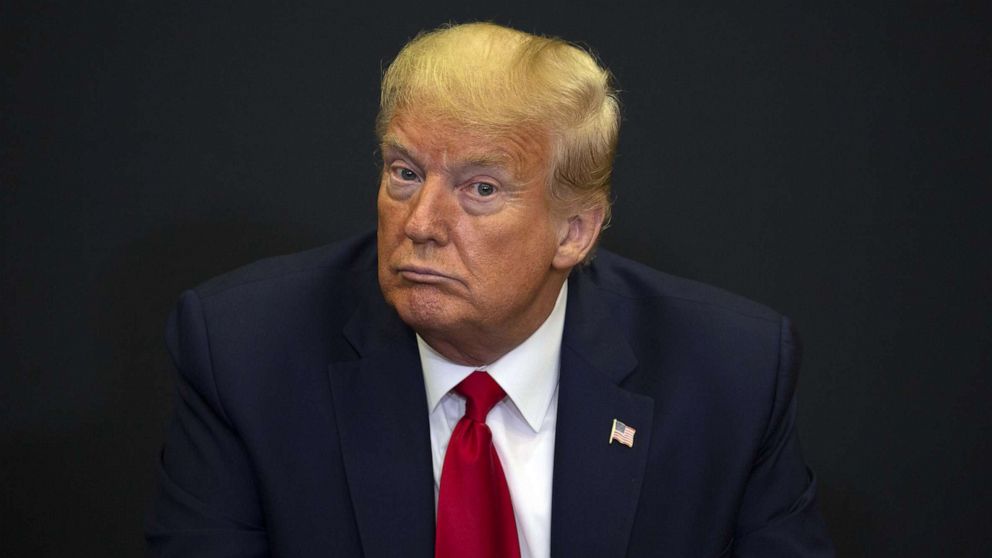 Trump reportedly suggests shooting migrants crossing border in the legs: Sources
Frustrated with a record number of people seeking asylum at the U.S.-Mexico border in 2019, Trump at one point asked in a private meeting with close aides whether the U.S. could shoot migrants below the waist to slow them down.
The account, first reported in a book excerpt released by the The New York Times, was confirmed to ABC News by a senior administration official who was in the room at the time, as well as several other sources who were later briefed on the conversation.
According to two sources familiar with the matter, Trump in private meetings raised the prospect of shooting migrant families seeking asylum at the border as early as November 2018 and again in March 2019. He also floated a similar idea publicly at one point, suggesting that rocks thrown by migrants will be considered a firearm and potentially warrant lethal force.
The detail of shooting migrants below the waist are included in a book "Border Wars: Inside Trump's Assault on Immigration," by Times reporters Julie Hirschfeld Davis and Michael D. Shear. According to Davis and Shear, the president also talked to aides about building an electrified border wall, as well as a "water-filled trench, stocked with snakes or alligators, prompting aides to seek a cost estimate."
Trump denied the allegations about the trench and the electrified fence in a tweet, but did not address the idea of shooting migrants.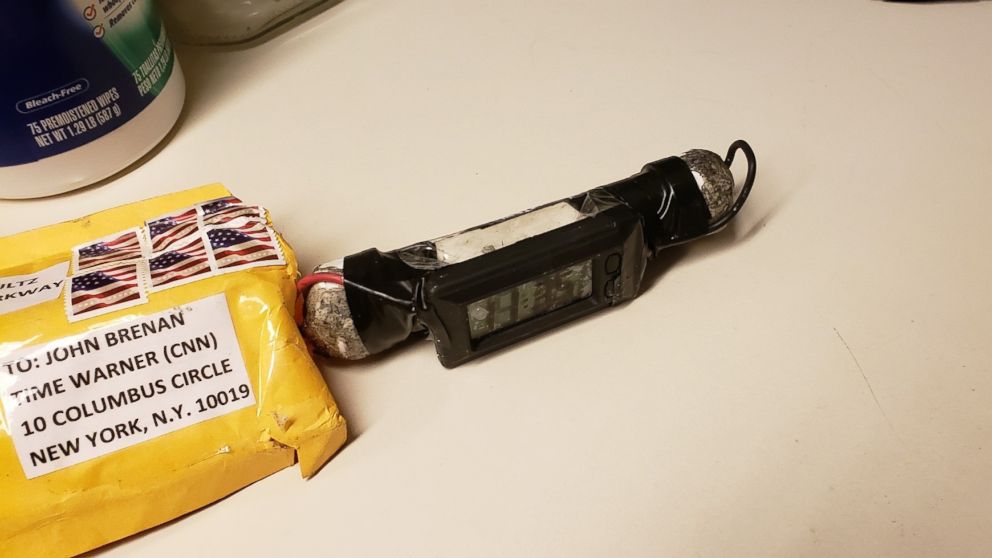 Trump attacks news media one day after pipe bombs sent to CNN office, former presidents
Following months of Trump stepping up his attacks on both Democrats and the news media, just two weeks out from the 2018 midterms, one fervent supporter of Trump mailed at least 16 pipe bombs to prominent Democrats and media outlets. Trump briefly condemned the actions, before returning to his old rhetoric.
"In these times we have to unify," Trump said at first. "We have to come together and send one very clear, strong, unmistakable message that acts or threats of political violence of any kind have no place in the United States of America."
The recipients of the explosive devices, none of which detonated, included former Presidents Barack Obama and Bill Clinton, Hillary Clinton, Joe Biden, Robert De Niro and a CNN office.
One day after his call for unity, Trump reverted back to blaming the news media for causing America's troubles.
"A very big part of the Anger we see today in our society is caused by the purposely false and inaccurate reporting of the Mainstream Media that I refer to as Fake News. It has gotten so bad and hateful that it is beyond description. Mainstream Media must clean up its act, FAST!" he tweeted.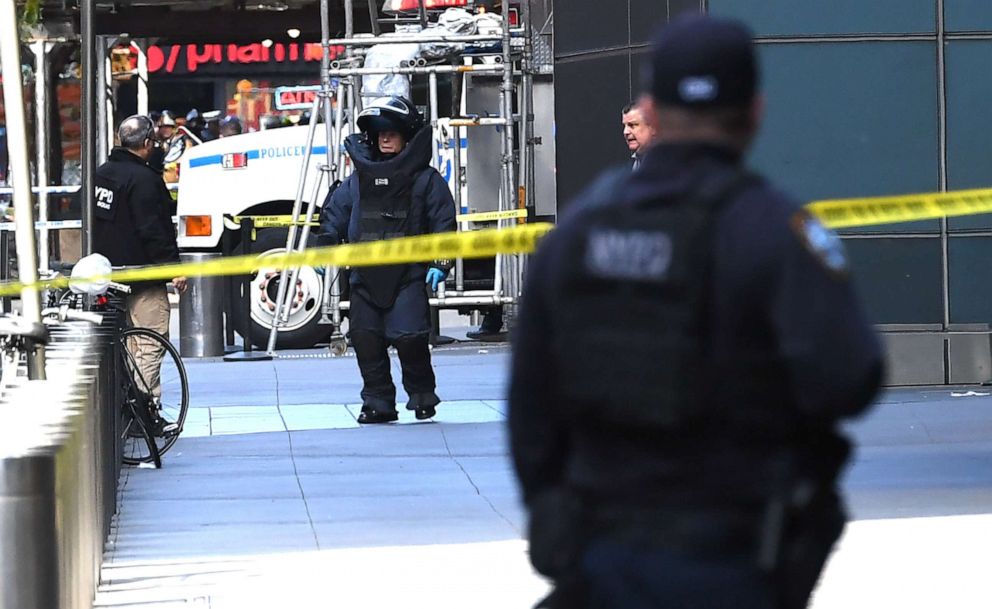 Trump defends white-nationalist protesters: "Some very fine people on both sides"
Trump defended the white nationalists who protested in Charlottesville, Virginia, in August 2017, saying there were "some very fine people on both sides" of the rally which left one woman dead, while expressing sympathy for their demonstration against the removal of a statue of Civil War Confederacy General Robert E. Lee.
"What about the alt-left that came charging at, as you say, at the alt-right?" Trump speaking in the lobby of Trump Tower. "Do they have any semblance of guilt?"
The "Unite the Right" rally took place Aug. 11 and 12, 2017, in Charlottesville, where white nationalists protested the city's decision to remove a statue of Lee. Rally participants chanted anti-Semitic, Nazi-associated phrases and one woman, Heather Heyer, was killed after a car rammed into a crowd of counter-protesters.
When asked again about the comment in April 2019, after former Vice President Joe Biden referenced them in his presidential campaign launch video, Trump maintained he "answered perfectly."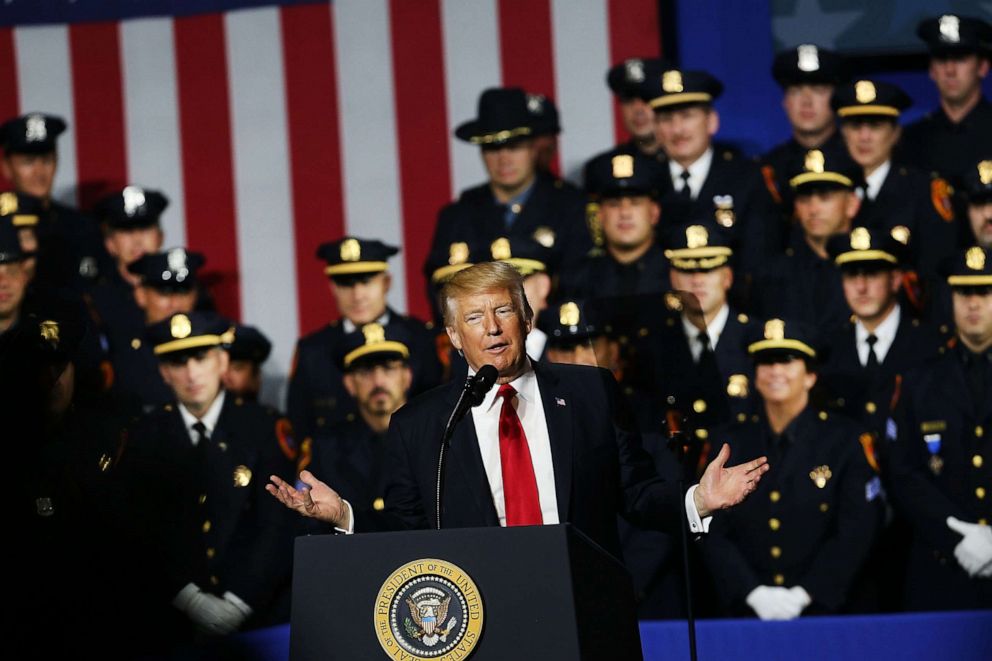 "Please don't be too nice" to suspects, Trump tells police
Trump seemed to encourage police to be more violent in handling potential offenders during a speech to law enforcement officers in July 2017.
The speech was largely focused on the threat posed by the gang MS-13, but it appeared that Trump was speaking in general when he commented on police interactions with suspected criminals.
He described the precautions typically taken by police when they place a hand over a suspect's head to protect them while they're being put into a police car.
"When you see these thugs being thrown into the back of a paddy wagon, you just seen them thrown in, rough. I said, 'Please don't be too nice,'" he said.
"When you guys put somebody in the car and you're protecting their head you know, the way you put their hand over [their head]," Trump continued, mimicking the motion. "Like, 'Don't hit their head and they've just killed somebody, don't hit their head.' I said, 'You can take the hand away, OK?'
"I have to tell you, you know, the laws are so horrendously stacked against us, because for years and years, they've been made to protect the criminal. Totally made to protect the criminal. Not the officers. You do something wrong, you're in more jeopardy than they are," he added.
Then White House press secretary Sarah Huckabee Sanders later told reporters when asked about the comments, "I believe he was making a joke at the time."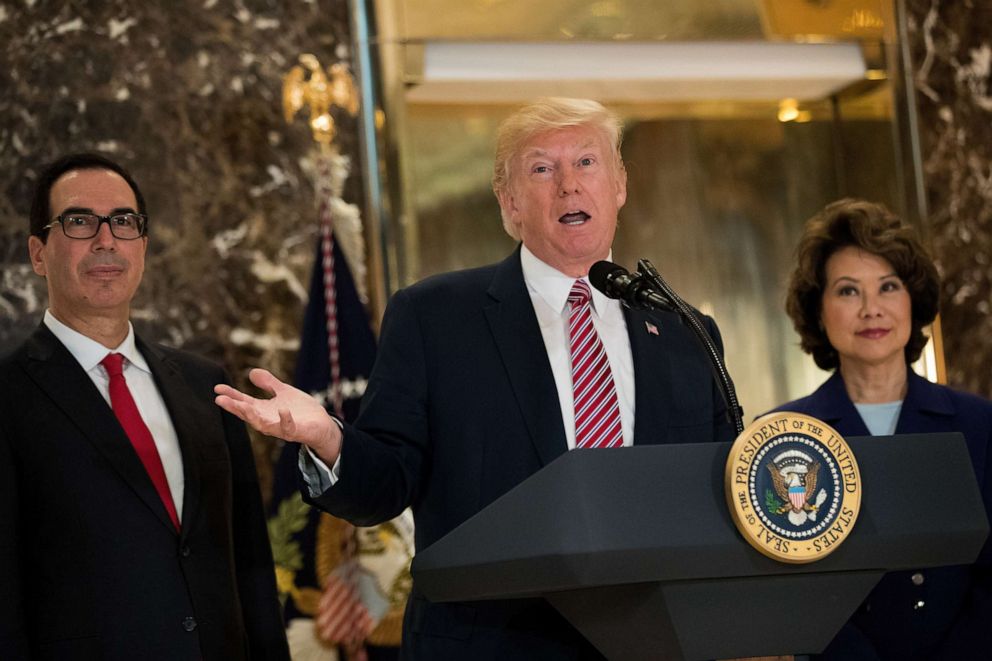 Trump tweets disparaging comments, videos of journalists
Often calling the press the "enemy of the people," Trump has taken aim at journalists several times from the campaign trail to the Oval Office.
On July 2, 2017, Trump shared the doctored video, from a 2007 WWE skit in which he is seen taking down WWE owner Vince McMahon. In the version Trump shared, McMahon's face is blocked by the CNN logo.
When the video was shown to then-homeland security adviser Tom Bossert, now ABC New Contributor, on ABC News' "This Week" on the same day, he said it is "certainly not" a threat against the media or CNN specifically.
"I think that no one would perceive that as a threat. I hope they don't," he added. "But I do think that he's beaten up in a way on cable platforms that he has a right to respond to."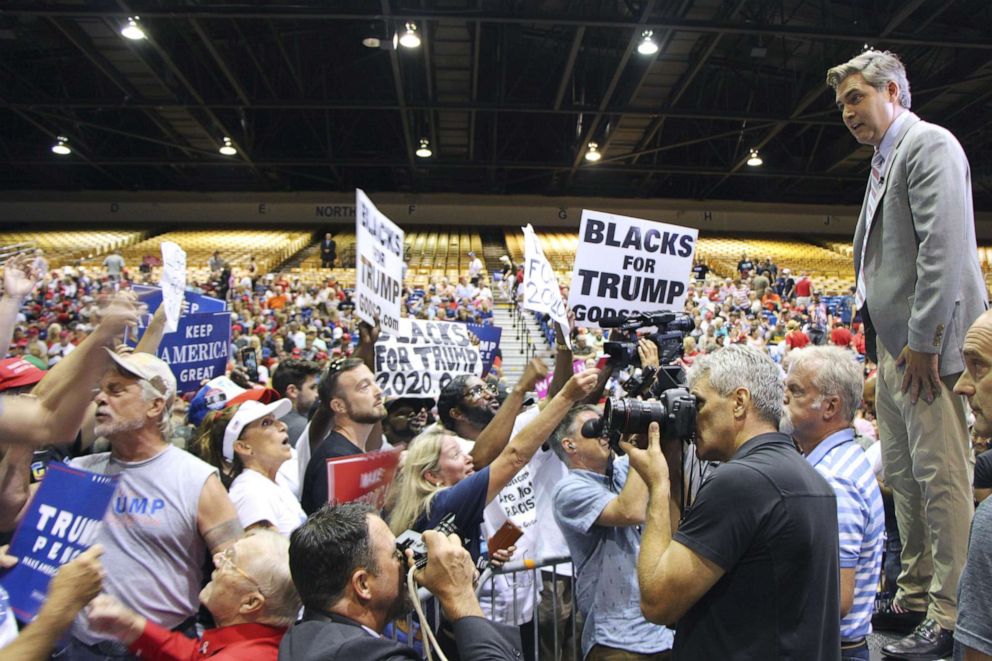 Outcry from Democrats was swift, and House Minority Leader Nancy Pelosi of California posted a tweet making her feelings clear.
"Violence & violent imagery to bully the press must be rejected. This #July4th, celebrate freedom of the press, guardians to our democracy," she wrote.
CNN also released a statement at the time criticizing the video.
"It is a sad day when the president of the United States encourages violence against reporters. Clearly, Sarah Huckabee Sanders lied when she said the president had never done so," the statement read.
"Instead of preparing for his overseas trip, his first meeting with Vladimir Putin, dealing with North Korea and working on his health care bill, he is instead involved in juvenile behavior far below the dignity of his office. We will keep doing our jobs. He should start doing his," it concluded.
Trump says body-slammer is "my kind of guy"
During a rally for Montana Republicans ahead of the midterms, Trump praised Rep. Greg Gianforte, who allegedly body slammed a reporter back when he was initially running for his congressional seat in 2017.
"Any guy that can do a body slam, he is my type!" Trump said on Thursday to cheers.
The referenced body-slam happened in May 2017 when then-candidate Gianforte attacked reporter Ben Jacobs.
Jacobs allegedly went up to Gianforte to get his opinion on the Congressional Budget Office's analysis of the American Health Care Act as he was preparing for a television interview. All of a sudden, Gianforte "seemed to just snap," Jacobs said.
"He grabbed my recorder, and next thing I knew, I'd gone from being vertical to horizontal on the floor," he said on "Good Morning America."
Gianforte pleaded guilty to misdemeanor assault and paid a $385 fine, completed 40 hours of community service, 20 hours of anger management training, wrote an apology letter and donated $50,000 to the Committee to Protect Journalists, according to the Associated Press.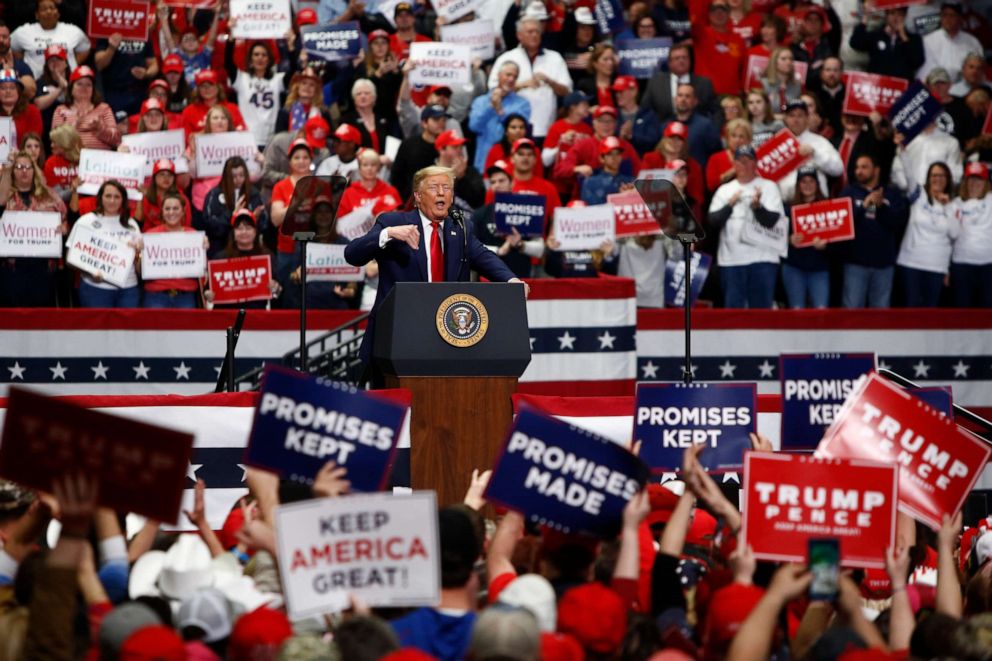 Weighing in on protesters in 2016 campaign trail
Protesters regularly interrupted Trump's rallies during the 2016 presidential campaign -- which he often mentioned in his speeches.
In Cedar Rapids, Iowa, on the day of the Iowa caucuses, for instance, he told audience members he would pay their legal fees if they engaged in violence against protesters.
"If you see somebody getting ready to throw a tomato, knock the crap out of them, would you? Seriously, OK? Just knock the hell ... I promise you I will pay for the legal fees. I promise, I promise," the future president said on Feb. 1, 2016.
At a Las Vegas rally later that month, he said security guards were too gentle with a protester. "He's walking out with big high-fives, smiling, laughing," Trump said. "I'd like to punch him in the face, I'll tell you."
A similar situation unfolded at a rally that month in Warren, Michigan.
"Get him out," he said of a protester. "Try not to hurt him. If you do, I'll defend you in court. Don't worry about it."
On March 9, 2016, as a protester was being escorted out of a rally in Fayetteville, North Carolina, he was sucker-punched by another attendee.
The day after the Fayetteville incident, the Trump campaign released a statement that didn't mention Trump's earlier comments at other rallies where he appeared to suggest hitting protesters.
"We obviously discourage this kind of behavior and take significant measures to ensure the safety of any and all attendees," it read.
Trump sued for "incitement to riot"
Three protesters who claim they were roughed up by Trump supporters at a March 1, 2016, rally in Louisville, Kentucky, filed a federal suit against Trump, accusing him of inciting violence.
Trump's lawyers tried to get the case dismissed by saying his comments are protected by the First Amendment's guarantee of freedom of speech and that he did not intend for his words to incite violence.
But federal Judge David Hale rejected that argument in April 2017 and said there was sufficient evidence that the protesters' injuries were a "direct and proximate result" of Trump's comments, according to The Associated Press.
Trump was allowed to appeal the case, and a federal appeals court has ruled in the president's favor in September 2018, dismissing the claims.
The three-judge panel said that Trump saying "Get 'em out of here" during the Louisville rally was not a valid claim of "incitement to riot," which is a misdemeanor under Kentucky law.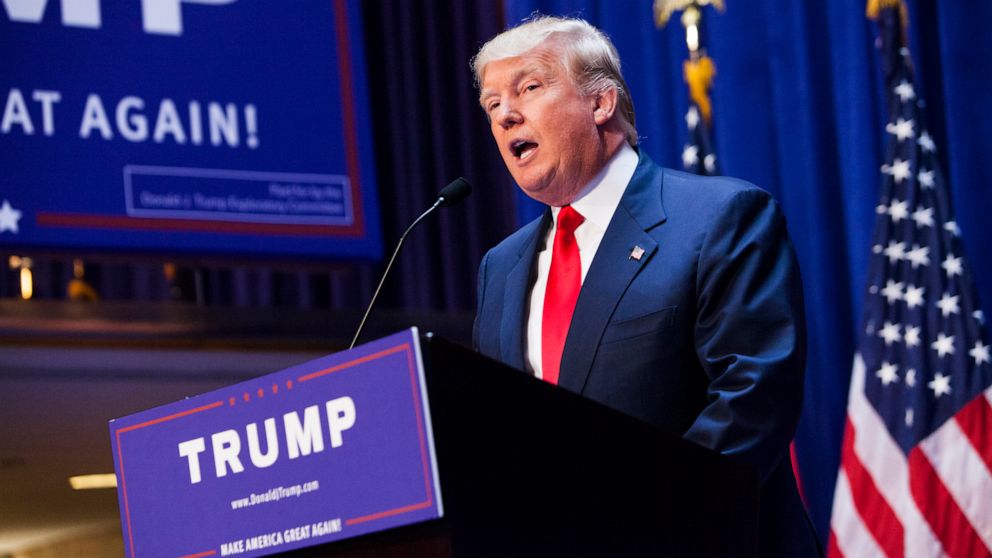 Trump: I could "shoot somebody and I wouldn't lose voters"
Back in January 2016, Trump first said a line that would become a flashpoint for his campaign, boasting that support for his campaign would not decline even if he shot someone in the middle of a crowded street.
"I could stand in the middle of 5th Avenue and shoot somebody and I wouldn't lose voters," Trump said at a campaign rally in Iowa.
Recounting a childhood story
Decades before launching his political career, Trump started crafting his public image with the release of his book "The Art of the Deal," published in 1987. In that book, he described an incident when he was younger that stood out as a memorable moment.
"Even in elementary school, I was a very assertive, aggressive kid," Trump wrote. "In the second grade I actually gave a teacher a black eye -- I punched my music teacher because I didn't think he knew anything about music and I almost got expelled. I'm not proud of that but it's clear evidence that even early on I had a tendency to stand up and make my opinions known in a very forceful way. The difference now is that I like to use my brain instead of my fists."
Asked about the story during an interview with The Washington Post on April 21, 2016, Trump hedged about the details.
"When I say 'punch,' when you're that age, nobody punches very hard. But I was very rambunctious in school, and it was good to go to a military academy because in those days it was a lot tougher than it is now. It was a different environment," Trump said.
ABC News' Kyra Phillips and Katherine Faulders contributed to this report.
Editor's Note: This is an updated version of an earlier story.