Donald Trump's relentless attacks on special counsel Jack Smith
"He's a raging and uncontrolled Trump-hater," he's said.
It was a history-making moment Tuesday when special counsel Jack Smith and former president Donald Trump appeared together for the first time in the same Miami courtroom.
Then, hours later, after Trump pleaded not guilty to federal charges, he got on stage in front of supporters at his Bedminster, New Jersey, golf club, and blasted the man who oversaw his indictment as a "deranged lunatic."
"He's a raging and uncontrolled Trump-hater, as is his wife," Trump said.
As part of his strategy to discredit the investigation, Trump has repeatedly gone after Smith and his wife, who produced a 2020 documentary about Michelle Obama, as well as documentaries about other high-profile figures.
Trump's repeated attacks on Smith and his family follow a familiar pattern of his lashing out at those leading probes into his conduct. His inflammatory comments about Manhattan District Attorney Alvin Bragg and the judge overseeing his hush-money criminal case in New York prompted questions about whether a gag order would be issued.
"Trump has done this with [New York Attorney General] Letitia James, he has done this with [Fulton County District Attorney] Fani Willis, just every prosecutor that's investigated him," Neama Rahmani, a former federal prosecutor, told ABC News. James has sued Trump for alleged fraud and Willis is looking into Trump's efforts to interfere with the presidential election in Georgia.
Trump has entered a not guilty plea to the fraud charges and had repeatedly denied all allegations of wrongdoing.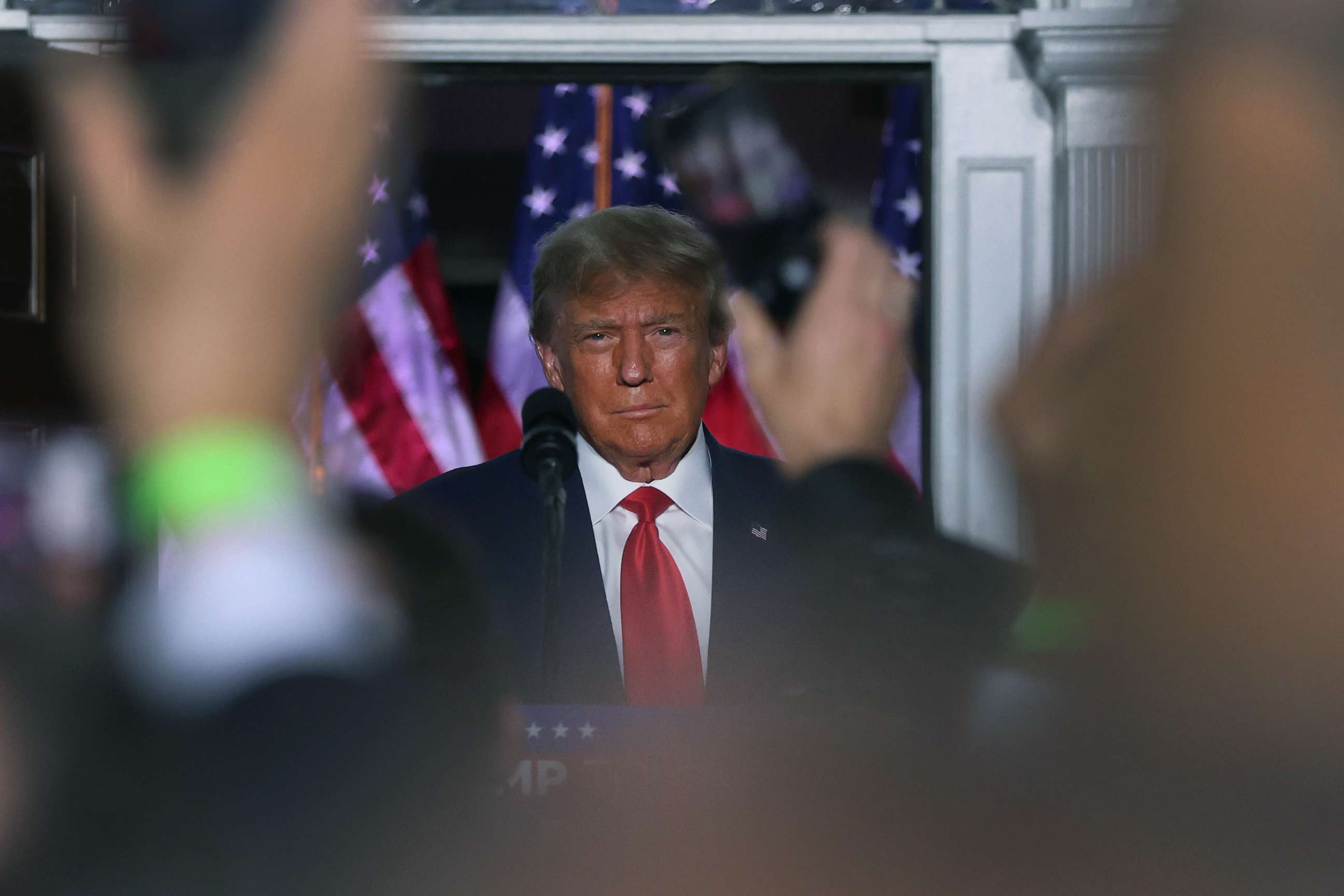 Smith, a career prosecutor, was appointed by Attorney General Merrick Garland in November to oversee the investigation into Trump's alleged mishandling of classified documents after leaving office as well as his efforts to overturn the 2020 election.
The special counsel probe resulted in a 37-count indictment against Trump accusing him of willfully retaining documents containing the nation's top secrets and obstructing authorities seeking to get them back.
Then on Tuesday, in court, the first public encounter between Smith and Trump unfolded. Smith sat in the first row, not far from Trump, who at times frowned and looked down at the floor, but never looked back at Smith.
That evening, Trump slammed Smith as a "thug" and accused him of doing "political hit jobs."
Various legal experts have pushed back on claims by Trump and GOP congressional allies that the Smith's prosecution is political "weaponization" of the Justice Department.
"His main focus as a prosecutor is, 'Can I prove this case beyond a reasonable doubt?' And what we've seen with him, just looking at who he's prosecuted, he's prosecuted people in all parties," Steve Friedland, a law professor at Elon University and a former federal prosecutor, said of Smith.
Former colleagues of Smith lauded his experience and temperament in previous interviews with ABC News, with one calling him "completely apolitical."
"This is someone that is not doing this for political reasons," Rahmani said. "There's plenty of evidence to support these charges."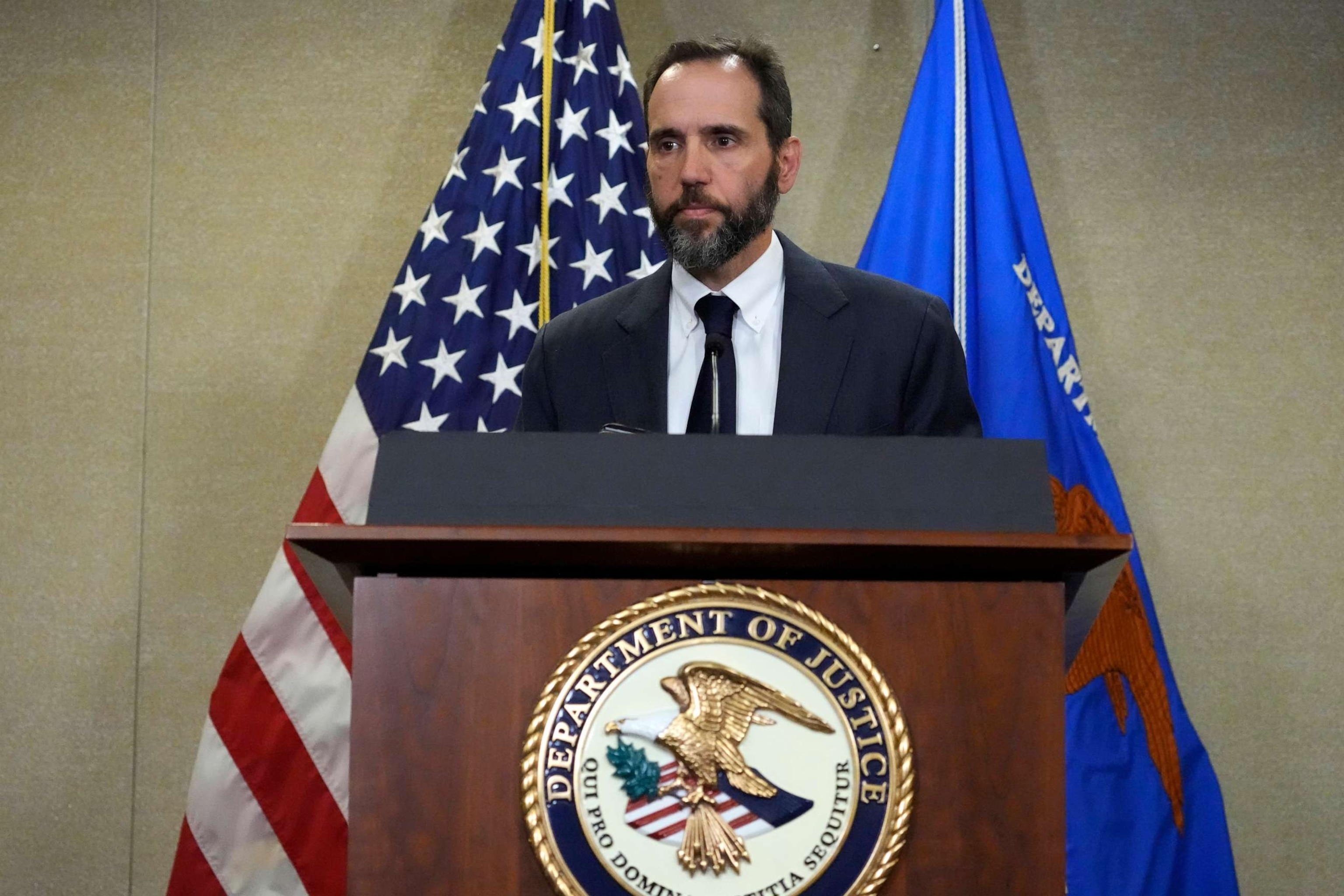 J. Michael Luttig, a retired conservative federal appeals court judge, shared that view in a Twitter post on Tuesday: "There is not an Attorney General of either party who would not have brought today's charges against the former president."
Garland, speaking on the Trump indictment for the first time Wednesday, also came to Smith's defense on the weaponization claims, although he didn't comment specifically on Trump's attacks.
"Mr. Smith is a veteran career prosecutor," Garland said. "He has assembled a group of experienced and talented prosecutors and agents who share his commitment to integrity."
Government prosecutors on Tuesday did not ask the magistrate judge overseeing his arraignment to warn Trump to stop the attacks, nor have they asked the judge handling the case to do so, as a judge in New York warned Trump about comments he made about Manhattan District Attorney Bragg.
Trump and his defenders have taken aim at Smith's cases involving one-time Democratic presidential candidate John Edwards, who was charged in an alleged plot to violate campaign finance laws, and former Virginia Republican Gov. Bob McDonnell, who was indicted on corruption charges. The Edwards case ended in a hung jury, while McDonnell's conviction was overturned by the Supreme Court.
"He destroyed that man and he destroyed that family," Trump said of Smith's prosecution of McDonnell. "And by the way, I will tell you, I'm here and I love you all. And I can take it. But what these thugs have done to my family is a disgrace."
Smith has not responded to Trump's disparaging remarks.
"Smith is not going to play this case out in public," said Friedland, who closely followed the Edwards case in 2011. "And we've seen that with John Edwards. We've seen that in other cases, and that's true for most prosecutors."
In his statement after charging Trump, he urged the public to read the indictment and emphasized the defendants -- Trump and his personal aide Walt Nauta -- "must be presumed innocent until proven guilty beyond a reasonable doubt in a court of law."
"We have one set of laws in this country, and they apply to everyone," Smith said. "Applying those laws. Collecting facts. That's what determines the outcome of an investigation. Nothing more. Nothing less."