John Kerry slams Trump for Iran accusations: 'You should be more worried about Paul Manafort'
The former secretary of state said he briefed Pompeo on his meetings.
Former Secretary of State John Kerry fired back against attacks by President Donald Trump and current Secretary of State Mike Pompeo on Friday, saying the president "should be more worried about Paul Manafort meeting with Robert Mueller than me meeting with Iran's PM."
Trump originally attacked Kerry on Thursday evening, saying on Twitter that Kerry had "illegal meetings with the very hostile Iranian Regime." The tweet was an apparent reference to Kerry admitting on Hugh Hewitt's radio show on Wednesday to meeting with Iranian officials, specifically Foreign Minister Javad Zarif, "three or four times" at gatherings of world leaders, such as the World Economic Forum.
Kerry said he did not try to "coach" Iran through the Trump administration's rejection of the JCPOA, a nuclear deal with Iran implemented under Kerry's watch. The meetings came while Rex Tillerson was secretary of state and before Trump's withdrawal from the JCPOA in May.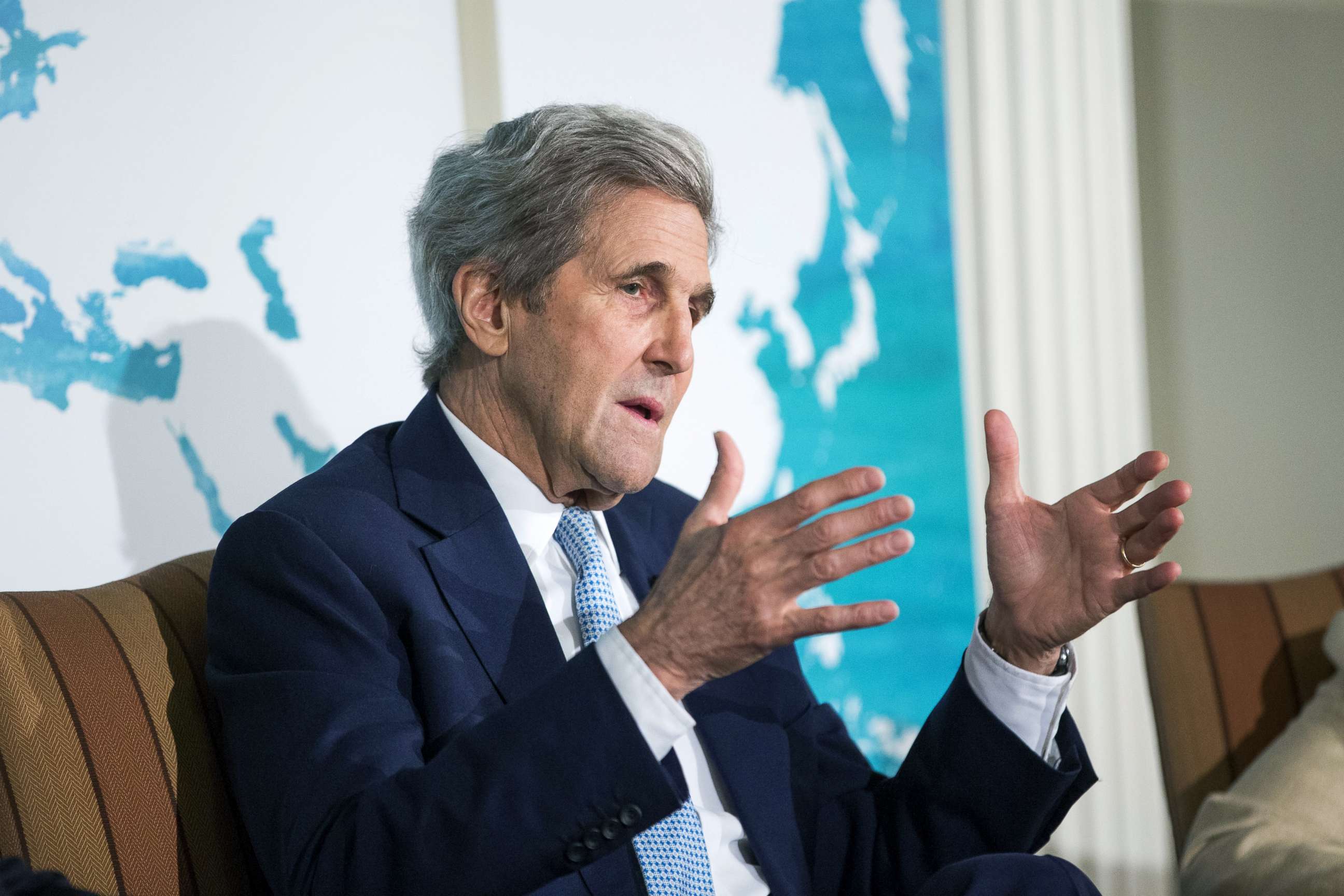 "No, that's not my job, and my coaching him would not, you know, that's not how it works," Kerry told Hewitt. "What I have done is tried to elicit from him what Iran might be willing to do in order to change the dynamic in the Middle East for the better."
Kerry took delight in ripping the president on Friday afternoon. He chided him over former campaign chairman Paul Manafort's guilty plea and even former White House staffer Omarosa Manigault Newman's leaked recordings.
"Mr. President, you should be more worried about Paul Manafort meeting with Robert Mueller than me meeting with Iran's FM," he tweeted. "But if you want to learn something about the nuclear agreement that made the world safer, buy my new book, Every Day Is Extra."
He followed that tweet with the line, "PS - I recorded the audio version, not Omarosa."
But the attacks from the Trump administration continued on Friday afternoon.
Pompeo, the current secretary of state, followed up on Trump's criticism at a briefing, calling the meetings "unseemly," "unprecedented" and "beyond inappropriate."
"What Secretary Kerry has done is unseemly, and unprecedented," Pompeo said passionately at the top of a press briefing Friday afternoon. "You can't find precedent for this in U.S. history. And secretary ought not to, Secretary Kerry ought not to engage in that kind of behavior. It's inconsistent with what the foreign policy of the United States is as directed by this president. And it is beyond inappropriate for him to be engaged."
A spokesperson for Kerry responded Friday evening, "Let's cut through the distractions and talk about real facts, not alternative facts. Secretary Kerry stays in touch with his former counterparts around the world just like every previous Secretary of State, and in a long phone conversation with Secretary Pompeo earlier this year he went into great detail about what he had learned about the Iranian's view. No secrets were kept from this administration."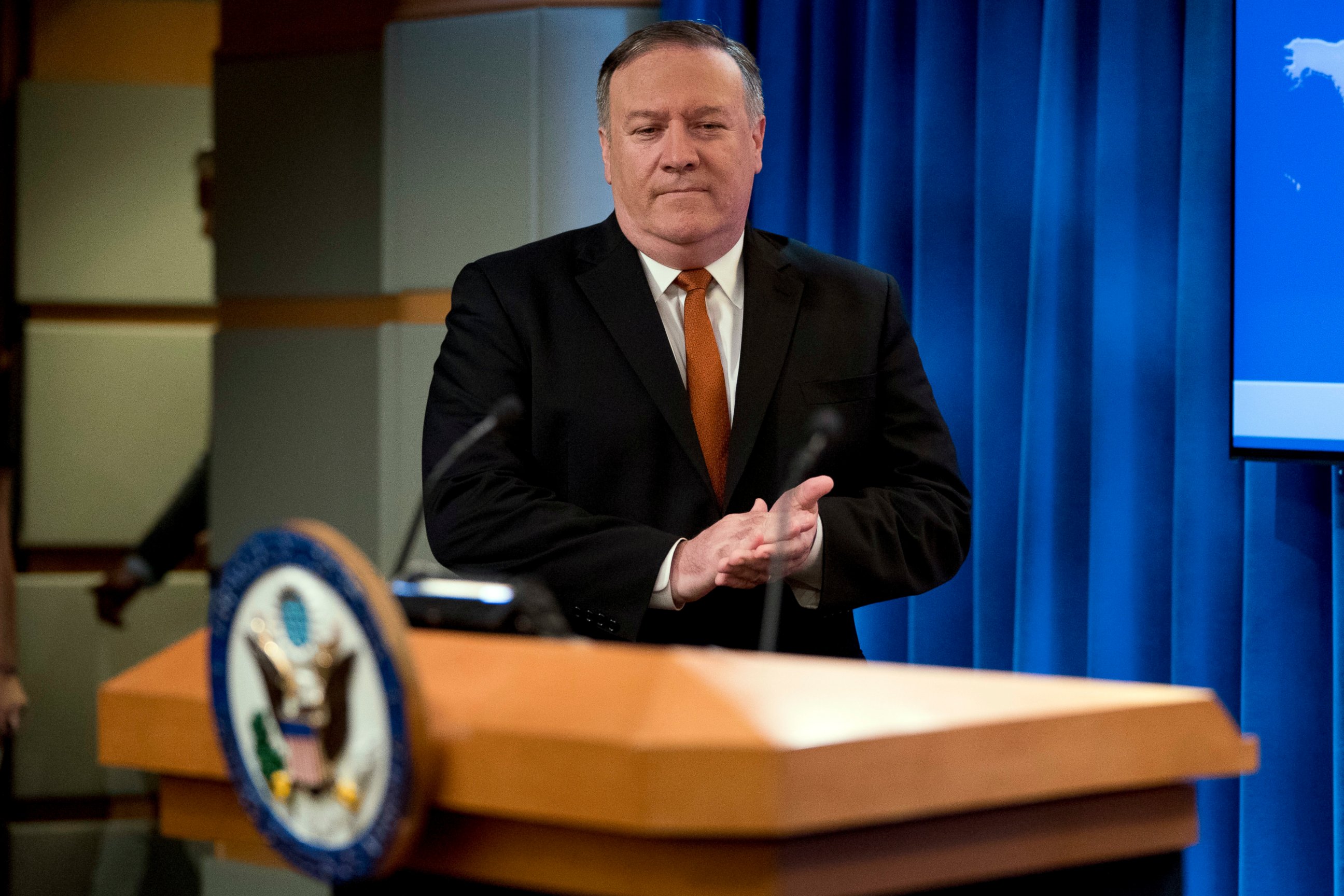 The spokesperson cited Henry Kissinger, who served as secretary of state under Richard Nixon and Gerald Ford, as having met "for decades with Russia and China."
"There's nothing unusual, let alone unseemly or inappropriate, about former diplomats meeting with foreign counterparts," Kerry's spokesperson said.
Former Undersecretary of State Wendy Sherman, who was also singled out by Pompeo, tweeted the current secretary of state "tried to distract from Manafort and gain points with president by attacking me today."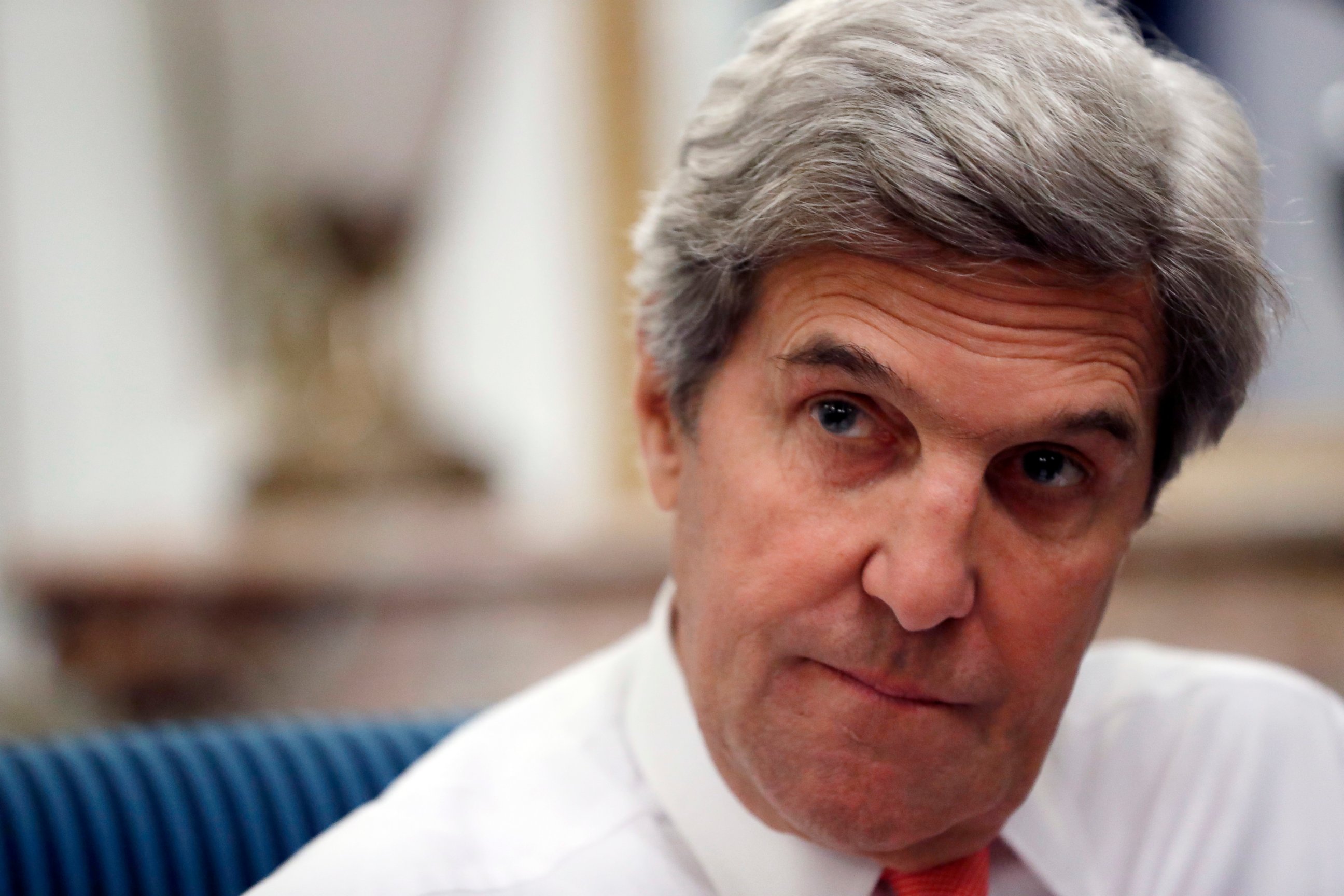 Ned Price, former CIA analyst and adviser to Barack Obama on his National Security Council, was even more direct.
"Pompeo was speaking to an audience of one," Price said in a statement, referring to the president. "This was nothing more than an attempt to parrot and please his boss. We know that because Pompeo's State Department was briefed on these discussions, which are commonplace among former diplomats, both before and after the fact."
Kerry is in the midst of a promotional tour for his new book, "Every Day is Extra," including stops in Los Angeles and Portland, Oregon, over the weekend.
ABC News' Conor Finnegan and Sarah Kolinovsky contributed to this report.