House Speaker Kevin McCarthy insisted Monday that he "always" had some questions related to now-Rep. George Santos' resume amid ongoing revelations about the lies and embellishments by the freshman lawmaker from New York.
"I never knew all about his resume or not, but I always had a few questions about it," McCarthy, R-Calif., told reporters.
Among the claims related to Santos is that in 2021 a campaign staffer of his had masqueraded as McCarthy's chief of staff in a bid to gin up support for Santos, as reported by The New York Times last week.
McCarthy said Monday that "it happened and I know they corrected [it], but I was not notified about that until a later day."
When asked if he had spoken with Santos about the reported duplicity over his chief of staff, McCarthy told reporters, "Yeah, but I didn't know about it until a later date, unfortunately."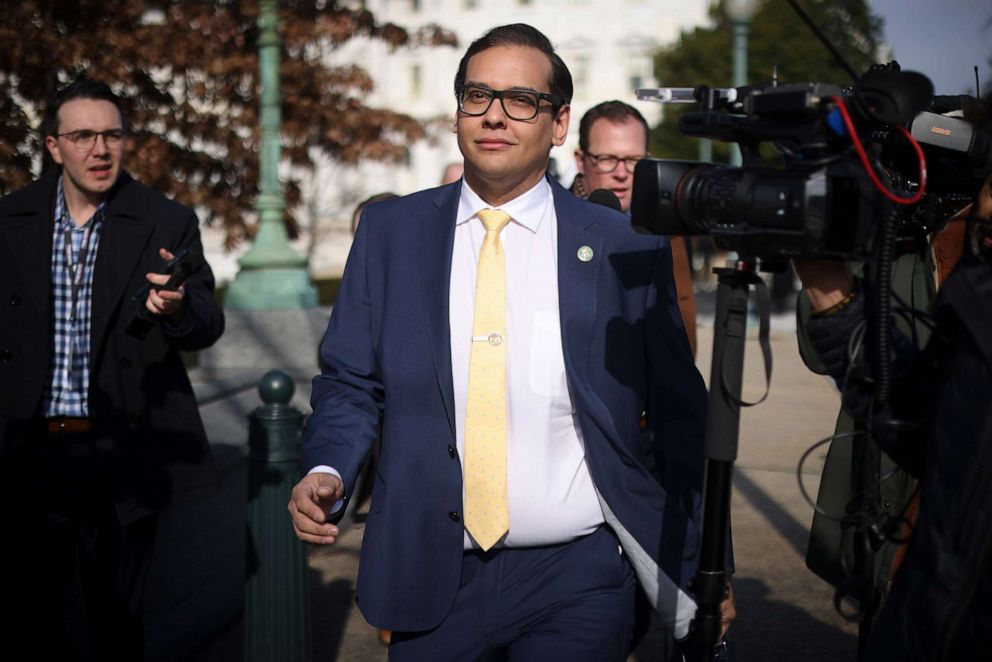 Santos, a self-described financier and businessman, has admitted lying about where he went to college and said he misspoke about working directly for Goldman Sachs and Citigroup, who say they have no records of employing him.
Other parts of his background, including about an animal charity he said he ran and the extent of his Jewish ancestry, have also been challenged.
McCarthy previously declined to comment on the controversy surrounding Santos, which first emerged in December, until after the new Congress began and he won the gavel.
The speaker has since sought to play down some of Santos' fabrications while saying that Santos was "gonna have to build the trust here."
"The voters made the decision, and he has a right to serve here," McCarthy told ABC News' Rachel Scott last week. "If there is something that rises to the occasion that he did something wrong, then we'll deal with that at that time."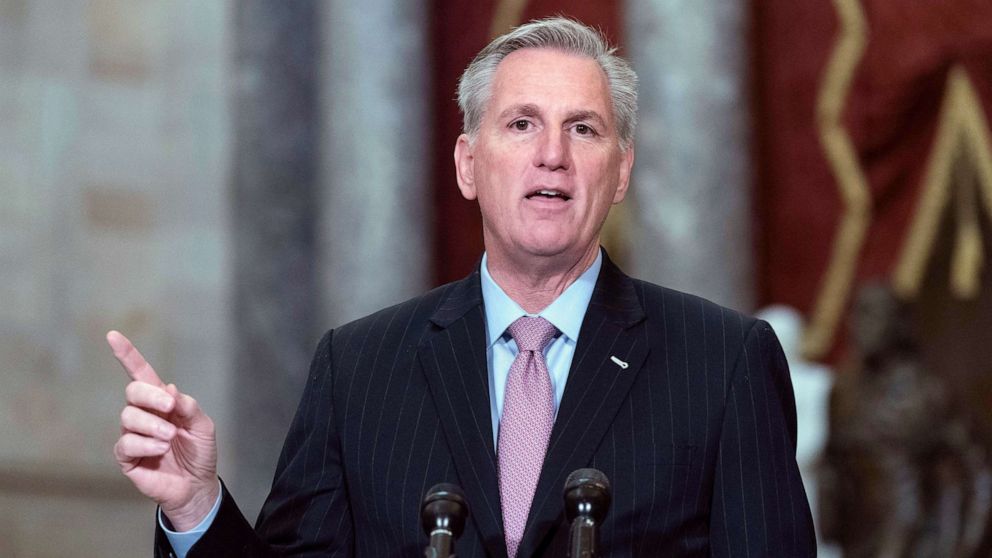 McCarthy's latest comments come amid pressure from New York Democrats for him and other GOP leaders to reveal what they knew, if anything, about Santos' false statements on the campaign trail -- particularly after a Times report last week that the embellishments were known among some state Republicans.
Reps. Dan Goldman and Ritchie Torres on Sunday sent a letter to McCarthy, House GOP Conference Chair Elise Stefanik, R-N.Y., and Congressional Leadership Fund (CLF) President Dan Conston requesting that they each "forthrightly cooperate" with investigations of Santos in the House and elsewhere.
"[W]e urge you to inform the American people about your knowledge of Mr. Santos's web of deceit prior to the election," Goldman and Torres wrote.
Stefanik would not discuss Goldman and Torres' letter with reporters on Monday and a spokesperson for CLF declined to comment on it to ABC News. The group did not financially support Santos' election bid last fall.
Santos has not been accused of any crime and told The New York Post last month, "I am not a criminal." He has admitted some lies but said they were more like routine resume embellishments.
Seven House Republicans have called on him to resign.
"I was elected by 142,000 people. Until those same 142,000 people tell me they don't want me, we'll find out in two years," Santos said last week on Steve Bannon's "War Room" podcast, referencing calls for his ouster.