Heads of institutions related to the Larry Nassar sexual abuse cases faced questions and criticisms by lawmakers as the Senate Subcommittee examined what they've done so far to change and provide safe environments for athletes.
John Engler, the Interim President of Michigan State University (MSU), testified that the school has entered a $500 million settlement with the survivors of Larry Nassar's sexual abuses, but denied that he offered money to an athlete individually.
"Mr. Engler then looked directly at me and asked quote, 'Right now, if I wrote you a check for $250,000, would you take it?' When I explained, 'it's not about the money for me and that I just want to help,' he said, quote, 'Well, give me a number,'" Sen. Richard Blumenthal, D-Conn., said during a hearing on Tuesday quoting Kaylee Lorincz, a former patient of Nassar's who accused him of sexual assault, asking Engler if the statement is accurate.
Engler answered that there weren't any discussions of any settlement when meeting with Lorincz and her mother, absent her attorney "upon their request."
"Our memories and interpretations of the March 28 meeting are different than hers. I am sorry if anything said during the meeting was misunderstood," Engler said in a statement to ABC News.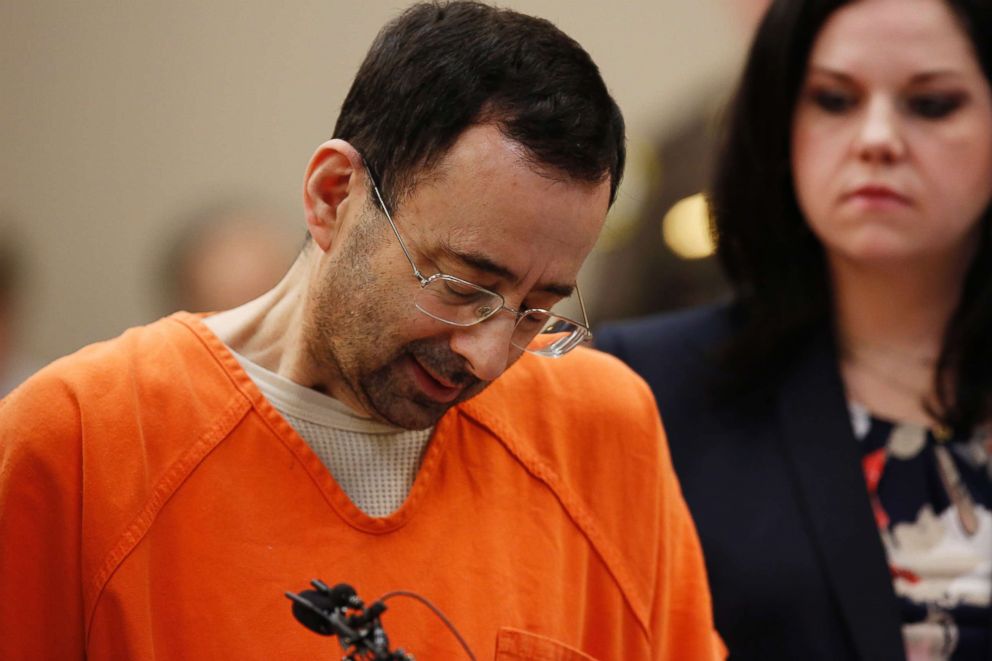 Larry Nassar, 54, who was sentenced to 40 to 175 years in prison for multiple sex crimes, was a former MSU and USA Gymnastics doctor. Nassar served as national medical coordinator for USA Gymnastics from 1996 to 2014.
"Mr. Engle, I'm not gonna let this issue go," said Blumenthal in his closing statement. "I think it goes to the heart of why we're here in part because these survivors were disbelieved for so long and I just want to say for the record, I believe Kaylee Lorincz."
Dozens of sexual abuse survivors of Larry Nassar's, including Lorincz, were present at the crowded hearing room.
Blumenthal also raised questions to Susanne Lyons, the acting CEO of the U.S. Olympic Committee, regarding the committee's statement disclaiming any legal liability to the sexual crimes and cover-ups tied to Nassar because he "never worked for the federation nor were his [crimes] foreseeable."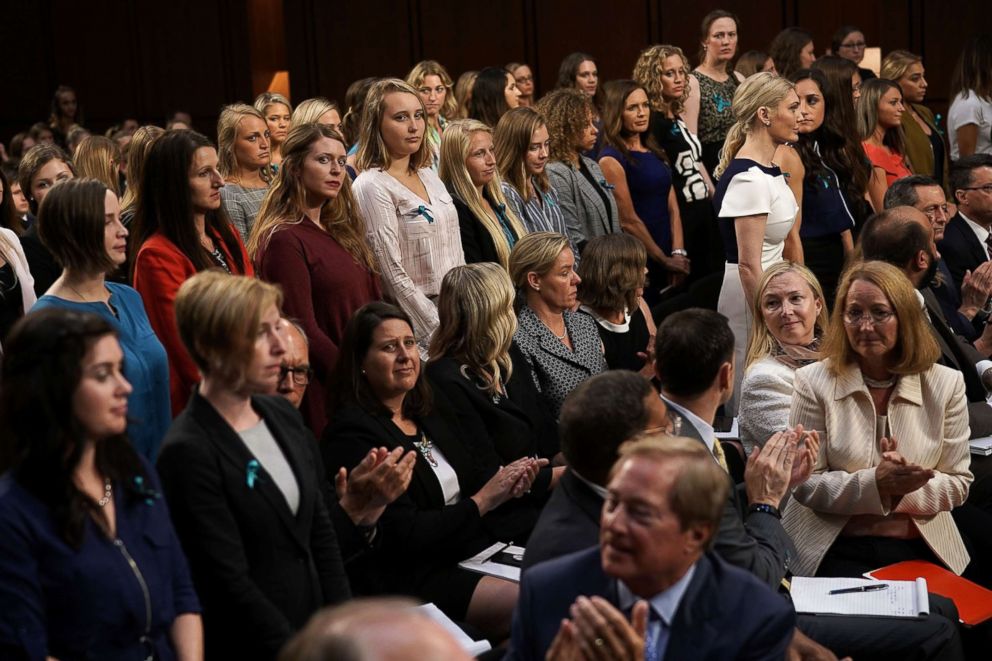 "In effect, you have said you have no reason and the plaintiffs have no reason to hold you accountable in a court of law. That's correct?" asked the senator.
"That's correct from the legal perspective," Lyons answered.
All witnesses of the hearing agreed to the need for a structural reform to ensure a safe environment for athletes. However, Han Xiao, a chair member of the Athlete Advisory Council and a witness at Tuesday's hearing, pointed out that the core problem is the sentiment that "athletes come and go and athletes are replaceable."
"Until that changes, we're never going to get anywhere," Xiao said.