The TAKE with Rick Klein
"Nothing like simplicity," President Donald Trump declared on the stump in Montana over the weekend.
On that, Trump has delivered. What could have been a nuanced and complicated battle for the midterms -- over policy disagreements, about who deserves credit for a booming economy, the direction of the country from here -- has come down to barbed wire and caravans, and the president's declaration that Democrats stand for "more crime and less jobs."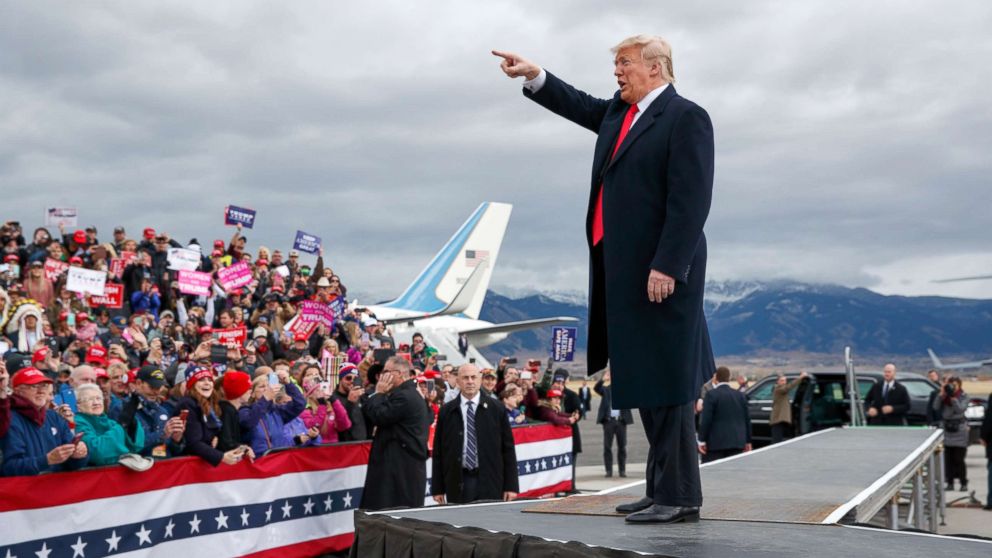 In outlining the choices this simply, Trump has motivated both parties to engage. Democrats hold an 8-point edge among likely voters in the generic ballot, according to the new ABC News/Washington Post poll -- on the cusp of what they would need to guarantee themselves the House on Election Day.
Trump has done what he can to make the elections personal -- about himself and about the Democrats he's maligning.
This political era has been defined by the contradictions and complexities of the president. Yet the choice for voters remains as simple as he wants it to be.
The RUNDOWN with MaryAlice Parks
"Text less. Vote more," the cast of "Hamilton" sang over the weekend, and it seems a whole lot of people around the country agree.
Early voting in several states has continued to be through the roof.
According to experts tracking the data, at least 34 million people have voted early so far in the 2018 midterm elections, a sizeable increase of more than 27 million from in 2014.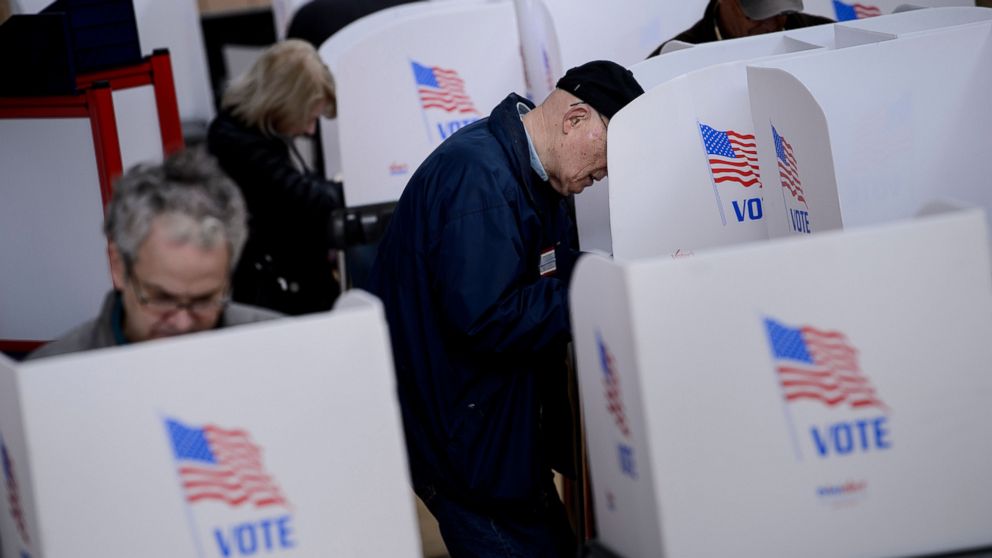 A total of 29 states and Washington, D.C., already have surpassed their 2014 early-vote totals, and eight have doubled theirs, including Nevada, Tennessee and Texas, states with key Senate races.
What's more, several counties in Nevada and Texas already have passed, just from early voting, their total vote numbers from four years ago.
Let's explain that again: Before Election Day, more people had already voted in several key Texas and Nevada counties than voted in total, including Election Day, four years ago.
In the four states that report early vote by gender, women are out-voting men 54.2 percent to 44.7 percent, but we still do not know the party breakdown across the board.
Interesting though, the latest ABC News/Washington Post poll found that "intention to vote" was up by 24 points among liberals and 18 points among moderates compared with 2014, vs. 6 points among conservatives.
With turnout so low in recent midterm elections, more people voting could really change the result, the makeup of the chambers and our idea of where the electorate really is.
The TIP with Jeff Cook
Just two days before Election Day, Republican gubernatorial nominee Brian Kemp of Georgia has shifted gears to his official post as the state's top election official and announced an investigation into his opponents for alleged "hacking" of a voter registration system, without presenting evidence.
The allegations are troubling, but also odd, in a race that has already featured a series of court battles over Kemp's alleged use of his position as Georgia secretary of state to suppress votes.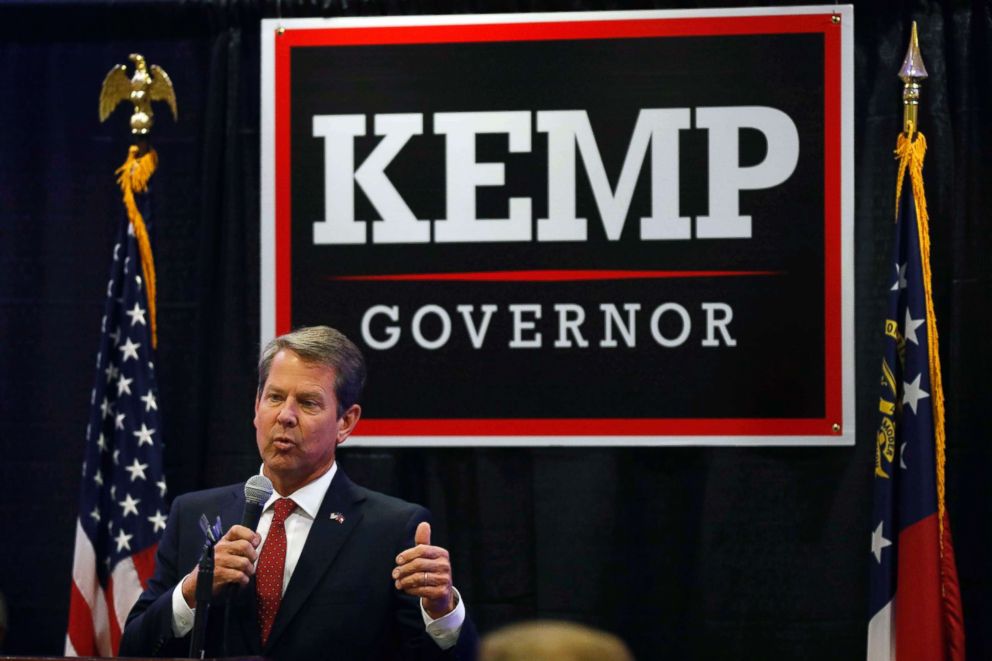 We learned about the investigation in an abnormal and brief press release. Kemp's election officials immediately identified a suspect, the Democratic Party of Georgia, and then announced an investigation, adding the FBI and DHS were alerted, but provided no evidence of why Kemp's opponents were the sole suspect.
Kemp has made similar accusations in the past, in December of 2016, when he accused the Obama Administration's DHS of attempting to hack their systems. An independent investigation declared that accusation was bogus.
THE PLAYLIST
ABC News' "Start Here" Podcast. Monday morning's episode features ABC News Political Director Rick Klein, who says the big themes of the 2018 midterms will play out in House races just outside big cities across the country. ABC News White House Correspondent Tara Palmeri checks in from Tennessee, where she says voters are responding to some of Trump's core issues. We hear from David Cross, the lawyer who alerted the FBI about an alleged vulnerability in Georgia's voting system. And, ABC News' Cheyenne Haslett, Erica King, Kendall Karson and Stephanie Ebbs tell us about the young voters who are fired up about voting on Tuesday. https://bit.ly/2M7OS5c
WHAT YOU NEED TO KNOW TODAY
The Note has a new look! Download the ABC News app and select "The Note" as an item of interest to receive the day's sharpest political analysis.
The Note is a daily ABC News feature that highlights political analysis of the day ahead. Please check back tomorrow for the latest.