Sen. Michael Bennet, D-Colo., announced he would run during an appearance on "CBS This Morning," bringing the Colorado contingent to two alongside former Gov. John Hickenlooper. Bennet has long been considered a rising Democratic star and was eyed as a more-than likely presidential contender. His reputation as a relationship-builder within the party once earned him praise from former President Barack Obama.
Out of the running: Shortly after polls closed in New Hampshire on Feb. 11, Bennet suspended his presidential campaign. At the outset, he said he would support the Democratic nominee, "no matter who it is to make sure that we defeat Donald Trump."
Name: Michael Farrand Bennet
Party: Democrat
Date of birth: Nov. 28, 1964
Age: 55
Hometown: Washington, D.C.
Family: Husband to Susan Daggett, father to three daughters
Education: B.A., Wesleyan University, 1987; Yale Law School 1993
What he does now: Michael Bennet is a U.S. senator representing the state of Colorado. He was appointed by then-Gov. Bill Ritter to fill Ken Salazar's seat when he became secretary of interior under President Barack Obama. Bennet was re-elected to the Senate in 2010 and 2016.
What he used to do: Before he was appointed to the Senate, Bennet worked as superintendent of Denver Public Schools. He also served as a managing director of the Anschutz Investment Company and served in the U.S. Department of Justice.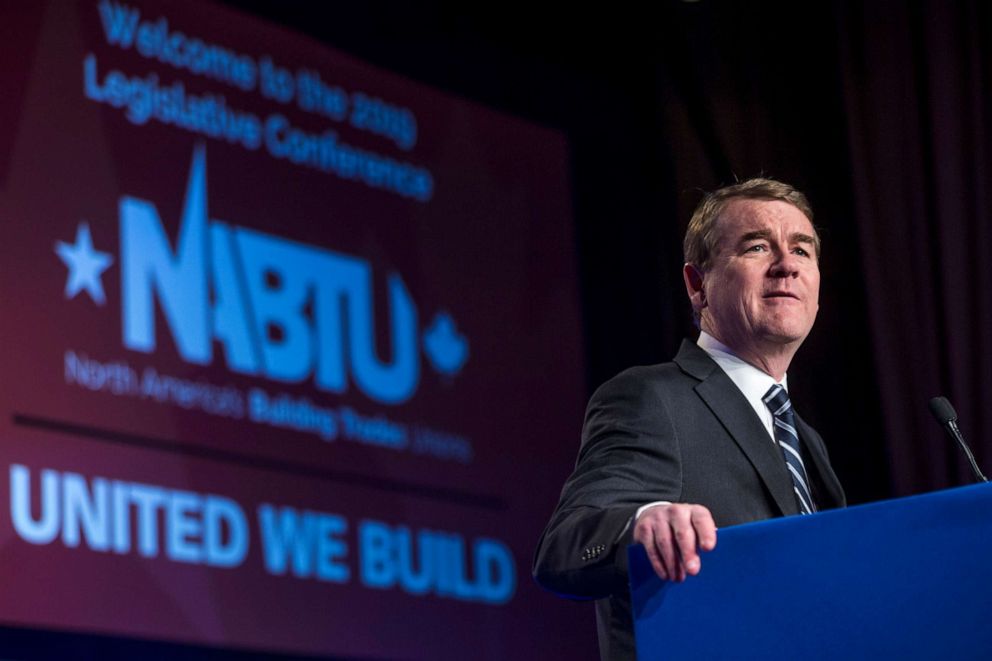 Key life/career moments:
He has portrayed himself as someone who could offer business and managerial experience in the already crowded candidate queue. Before he was appointed to the Senate in 2009, he served as superintendent of Denver Public Schools and worked for a large private company, Anschutz Investment Company. While working at Anschulz, he met fellow Wesleyan alumnus Hickenlooper, who was serving as Devner's mayor. Bennet subsequently served as Hickenlooper's adviser, then chief of staff.
The usually mild-mannered senator got a good deal of attention in January for his fiery criticism of Sen. Ted Cruz, R-Texas. He slammed his colleague over the partial government shutdown.
The moment quickly went viral and the spotlight on his speech paved a way for his campaign hopes.
Where he stands on some of the issues:
He has called for a "tough but fair" path to citizenship for undocumented immigrants and has helped craft comprehensive reform bills in the Senate.
Bennet holds a mixed record on gun control. He's voted to ban high-capacity magazines of over 10 bullets; he's also said he opposes restricting the right to bear arms; and, in 2009, he voted to allow Amtrak riders to check bags containing guns. His push for gun control on the campaign trail has not always been widely accepted. The Democratic presidential hopeful told ABC News Chief Anchor George Stephanopoulos on "This Week" in June that in Colorado, people are safer because of the laws that have been passed to close so-called loopholes in the law.
Bennet is for universal health care and he and Sen. Tim Kaine, D-Va., reintroduced their Medicare-X legislation which, as an extension of the Affordable Care Act, would create a new public option for health insurance.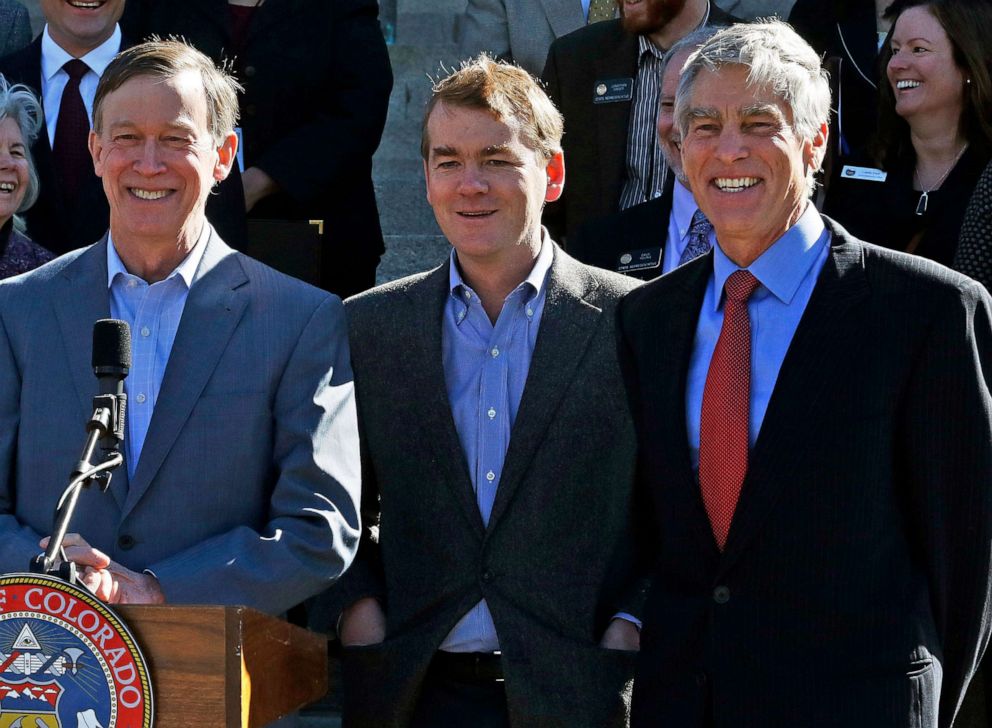 Fundraising:
Bennet raised $2.8 million since jumping into the 2020 presidential race in early May. Bennet also transferred $700,000 from his Senate campaign account, bringing up the total fund in his presidential campaign to $3.5 million. In line with the trend in the 2020 presidential field, Bennet's campaign highlighted grassroots support -- 83% of the campaign's contributions were $25 or less, and 95% of the contributions were $100 or less, according to the campaign.
While the $2.8 million Bennet brought in during the first two months of his presidency trails far behind big hauls from some of the top-tier candidates, it is more in level with other long-shot bid candidates. Eight candidates raised less than $3 million during the first three months of 2019.
Bennet's campaign also touted a big bump in contributions after the first Democratic debates, but has yet to release any figures on the number of individual donors that have given to the campaign, which are critical to making the debate stage in September and October.
What you might not know about him:
He was born in New Delhi, India, when his father was serving as an aide to ambassador Chester Bowles.
He was editor-in-chief of the Yale Law School Journal
His grandparents are Holocaust survivors
Bennet's wife, Susan Dagget, is an environmental lawyer. She also went to Yale Law School.
Bennet was diagnosed with prostate cancer -- news that delayed his presidential bid, but did not foil his intentions.