From 'surprised' to special counsel, comparing Biden's statements on classified documents
He didn't mention more documents had been found when he first spoke Tuesday.
The White House on Friday continued to refer questions to the Justice Department and White House lawyers about what role President Joe Biden might have played in the mishandling of classified documents.
"Just to be prudent here and just to make sure that we are consistent, I would refer you to anything that is related to this, as it relates to the review, to the Department of Justice or my colleagues at the White House counsel office, and this is -- we see it as the best way to move forward. We want to respect the process, and so that's what I'm going to refer you to the Department of Justice," said White House press secretary Karine Jean-Pierre.
Asked specifically by ABC News Senior White House Correspondent Mary Bruce if she's confident Biden followed protocol for handling classified documents, Jean-Pierre didn't answer directly.
"Again, this is something that he takes very seriously -- the president, when it comes to classified documents," she said. "I'm not going to go into any specifics from here."
Even if the White House is being transparent in cooperating with the DOJ criminal investigation, the exchange adds to questions about whether Biden has undercut his promise to be transparent with the American people.
The president himself has given incomplete statements, and hasn't gone as far as his special counsel Richard Sauber, who has said the documents were "inadvertently misplaced," calling the mishandling a "mistake."
When the White House earlier this week confirmed a Monday news report that there were classified documents found at his former private office at the Penn Center in November, it did so only after the matter became public.
And in their initial comments after the revelation, neither Biden nor his special counsel mentioned additional classified documents had been found in his Wilmington home a month later.
Here's what Biden said this week
A day after a CBS News report that classified documents from Biden's time as vice president were found at the Penn Biden Center, a think tank in Washington, on Nov. 2, Biden said he was "surprised" and didn't know their contents.
"I was surprised to learn there were any government records that were taken there to that office," Biden said, answering a reporter's question Tuesday at the North American Leaders Summit in Mexico City.
After those 10 or so documents were discovered and given to the National Archives, in the days before the midterm elections, Biden aides launched a search for more documents and found "a small number" of additional records at Biden's Wilmington home, in his garage and an adjacent room. Biden's counsel informed the Justice Department of the discovery on Dec. 20.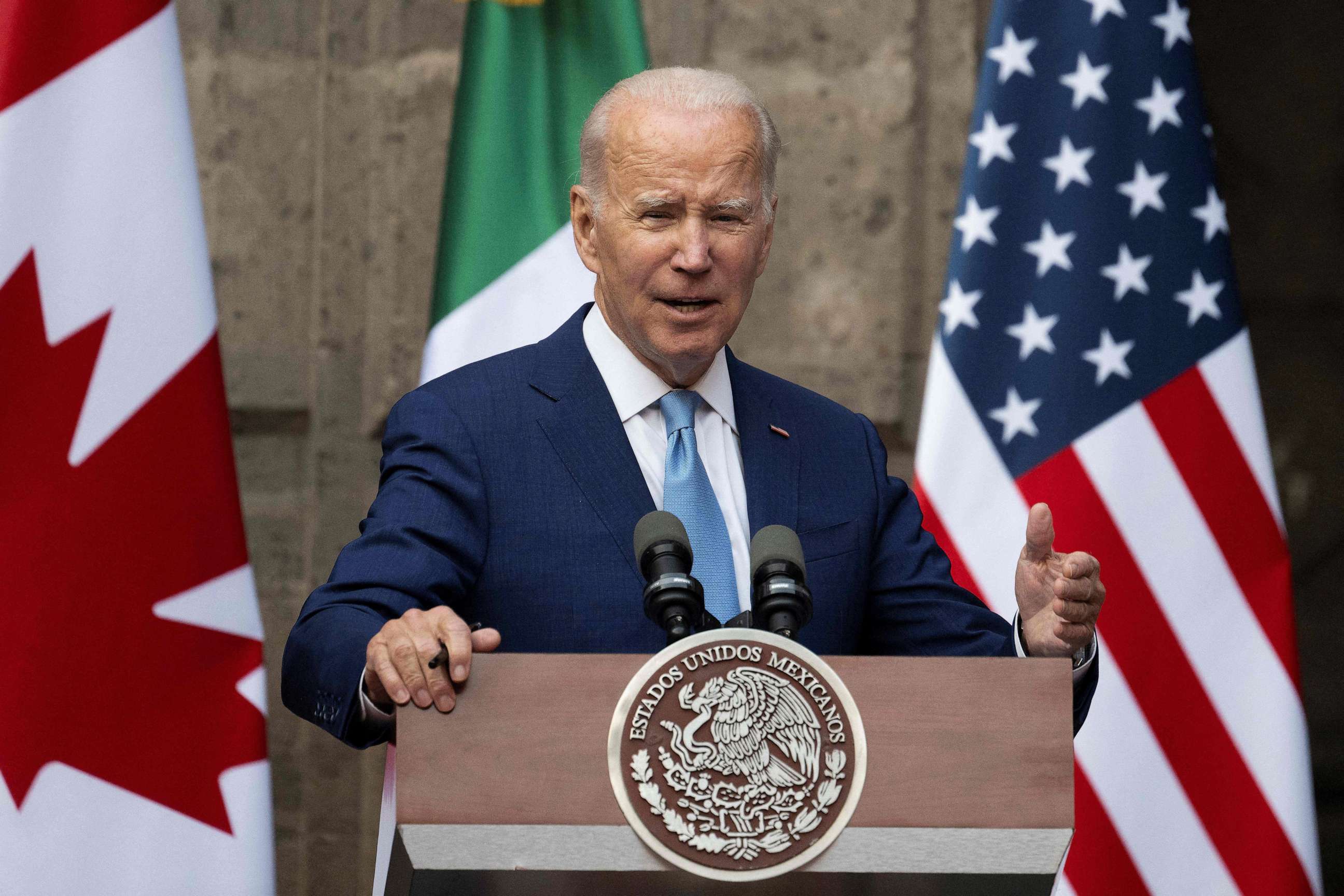 But the existence of those additional records wasn't made public until Thursday, when another document was found, just hours before Attorney General Merrick Garland named a special counsel to oversee a criminal investigation into the potential mishandling of classified documents.
"I'm gonna get a chance to speak on all this -- God willing, soon," Biden told reporters after remarks on the economy. "But as I said earlier this week -- people and by the way, my Corvette's in a locked garage. OK, so it's not like it's sitting on the street, but anyway."
"As I said earlier this week, people know I take classified documents and classified materials seriously," he continued, reading from a prepared statement. "I also said we're cooperating fully and completely with the Justice Department's review."
While the White House counsel's office said documents were found in his garage and adjacent room, the president went on to identify "storage areas and file cabinets in my home in my personal library," further muddying up the matter.
Trump responds
The White House says an investigation will show the classified materials were "inadvertently misplaced, and the president and his lawyers acted promptly upon discovery of this mistake."
But it's not as if conversation about classified documents hasn't been surrounding the president.
Just two months ago, Garland appointed a special counsel to look into former President Donald Trump's potential mishandling of classified documents, behavior Biden blasted as "totally irresponsible."
Now, Trump and his Republican allies are taking the chance to bash Biden.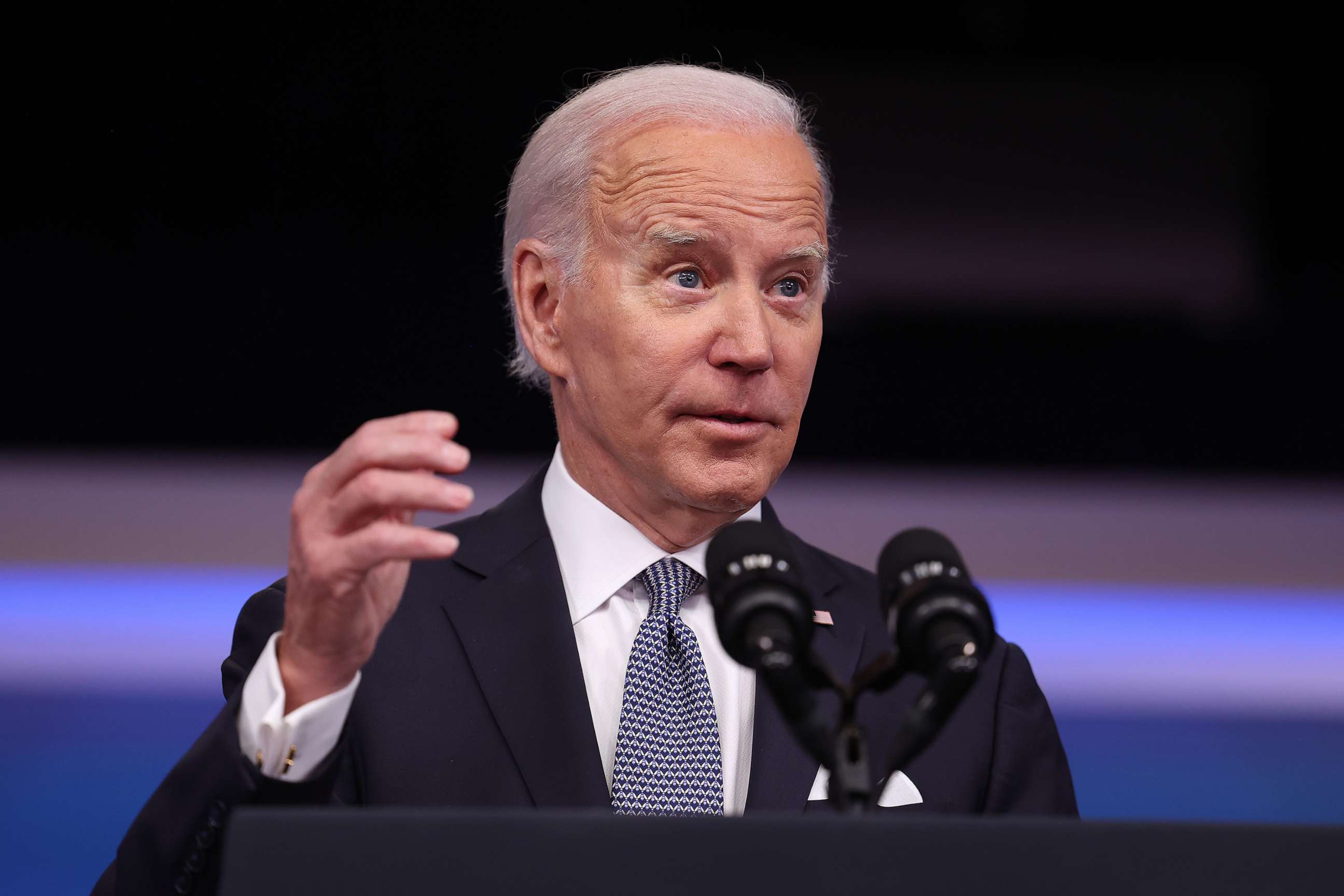 The former president responded to the appointment of a special counsel in Biden's case in a radio interview Thursday evening, defending his own handling of documents while attempting to argue that Biden's potential violations were more severe.
"Mar-a-Lago is a very secure place," Trump said. "You look at where they are finding these documents, in an office with no security, in a garage with absolutely no security," he later added.
Notably, the special counsel in Biden's case is limited to looking at how documents ended up in his office and garage, whereas Trump's is broader, including potential crimes related to his mishandling of records, obstruction of justice, and the role he played in the Jan. 6 Capitol attack. Trump has also called his special counsel Jack Smith a "terrorist."
Still, Trump said, "It all sort of changed four days ago."
What Biden said about classified document handling before November
The FBI executed a search warrant at Mar-a-Lago on Aug. 8 after Trump allegedly refused to turn over documents to the National Archives. Biden, asked whether it was ever appropriate to take classified documents away from the White House, told reporters at the time, "It depends."
"Depending on the circumstance," Biden said. "For example, I have in my home a, a cabined-off space that is completely secure. I'm taking home with me today, today's PDB [President's Daily Briefing]. It's locked, I have a person with me, military with me. I read it, I lock it back up, and give it to the military."
Pressed further on whether a special, secured area would be needed, Biden repeated, "Depends on the document, and it depends on how secure the room."
Biden's comments a month later on CBS News program "60 Minutes" went further in admonishing his predecessor.
Asked to recall his thinking when he saw the photograph of the top-secret documents laid out on the floor at Mar-a-Lago, Biden called it "totally irresponsible."
"How that could possibly happen? How anyone could be that irresponsible," Biden said. "And I thought [about] what data was in there that may compromise sources and methods."
ABC News' Jordyn Phelps, Molly Nagle, Justin Gomez, Katherine Faulders and Olivia Rubin contributed to this report.