For more than a year, President Donald Trump has lamented Jeff Sessions' decision to recuse from oversight of special counsel Robert Mueller's investigation into Russian meddling during the 2016 campaign.
But in the wake of Sessions' departure from the Justice Department, the president has the opportunity to nominate an attorney general who can take control Mueller's controversial and politically polarized probe, which Trump has repeatedly dismissed as a "Witch Hunt."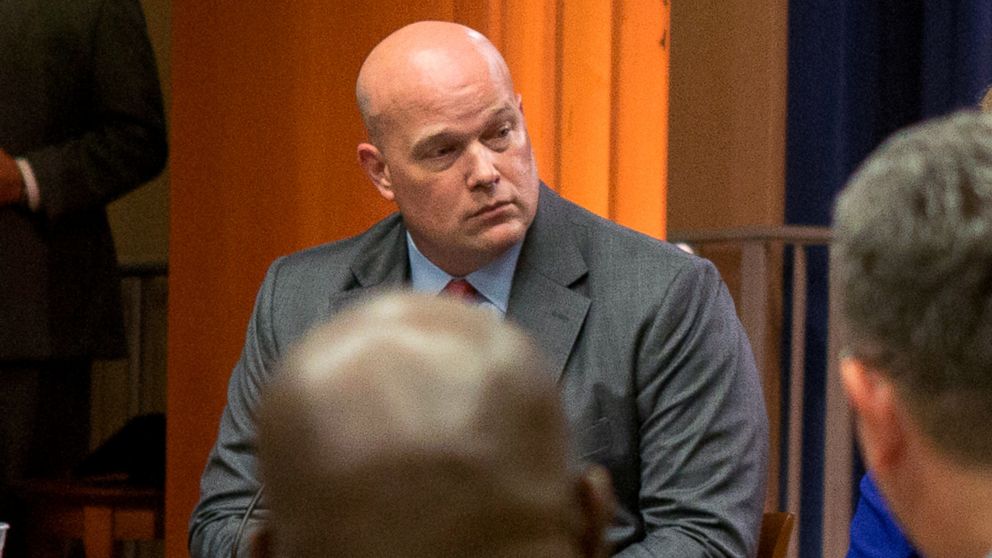 Mueller and his team of prosecutors are already in the process of writing a final report, according to multiple sources, as ABC News reported this week. But as Trump's growing list of potential candidates for the post emerge, ABC News took a closer look at what frontrunners for the job have said about Robert Mueller and his investigation.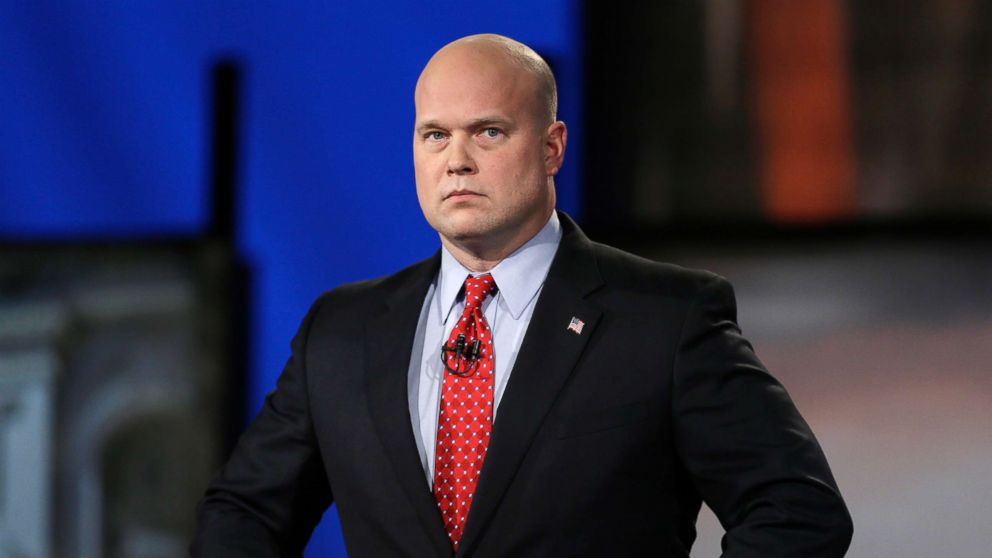 Acting U.S. Attorney General Matthew Whitaker
Since his appointment as acting attorney general earlier this week, Whitaker's past criticisms of the Russia investigation have been widely reported and scrutinized.
A former CNN legal analyst, Matthew Whitaker has publicly and repeatedly aired his concerns about Mueller's broad mandate to investigate members of Trump's inner circle and cast doubt on alleged wrongdoing by the Trump campaign.
"I've prosecuted several financial crimes at the federal level and I've also defended plenty in my private practice. From this unique vantage point, I can understand how a motivated prosecutor, in a broad investigation into the financial affairs of high-profile individuals, can become overzealous toward the targets of such probes -- with calamitous results," Whitaker wrote in an August 2017 op-ed for CNN. "While no one is above the law, in situations such as this, any seasoned prosecutor must use discretion both judiciously and expertly."
"It is time for Rosenstein, who is the acting attorney general for the purposes of this investigation, to order Mueller to limit the scope of his investigation to the four corners of the order appointing him special counsel," Whitaker added.
In June 2017, less than a month after Mueller's appointment as special counsel, Whitaker went further in a radio interview with the Wilkow Majority Show.
"The truth is there was no collusion with the Russians and the Trump campaign," Whitaker told the show.
Whitaker's appointment as acting attorney general has caused congressional Democrats across the board –- and even some moderate Republicans –- to call for his recusal from oversight of the investigation. Those calls have thus far ignored.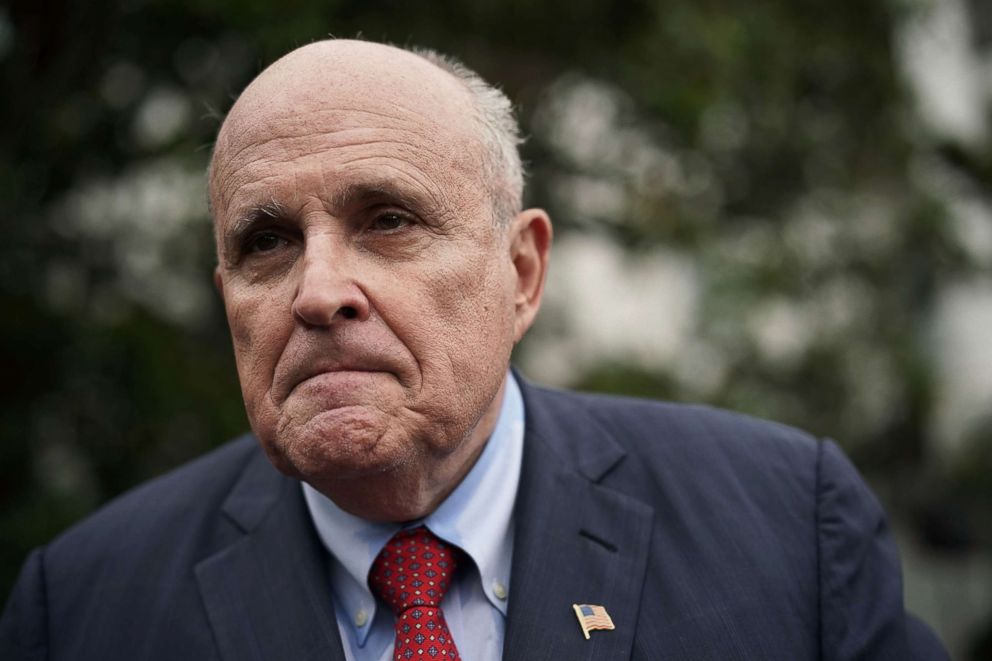 President Trump's Attorney Rudy Giuliani
As President Trump's personal attorney dealing with the special counsel's probe, former New York City Mayor Rudy Giuliani has had a front row seat to the Russia investigation.
Since joining Trump's legal team in April, Giuliani has been a staunch supporter of the embattled president, repeating Trump's characterization of Mueller's probe as a "witch hunt" and "the most corrupt investigation" he has ever seen. Giuliani has repeatedly claimed that there was no collusion.
"Everything that's been released so far shows the president's absolutely innocent. He didn't do anything wrong," Giuliani told "Fox and Friends" in July.
Giuliani has led the charge in calling for an expeditious end to Mueller's investigation.
"If he doesn't get it done in the next two or three weeks, we will just unload on him like a ton of bricks," Giuliani said in an interview with Bloomberg News in August. "Write the damn report so we can see it and rebut it."
As part of his role on Trump's legal team, Giuliani is helping craft written responses to questions from Mueller's team, sources told ABC News.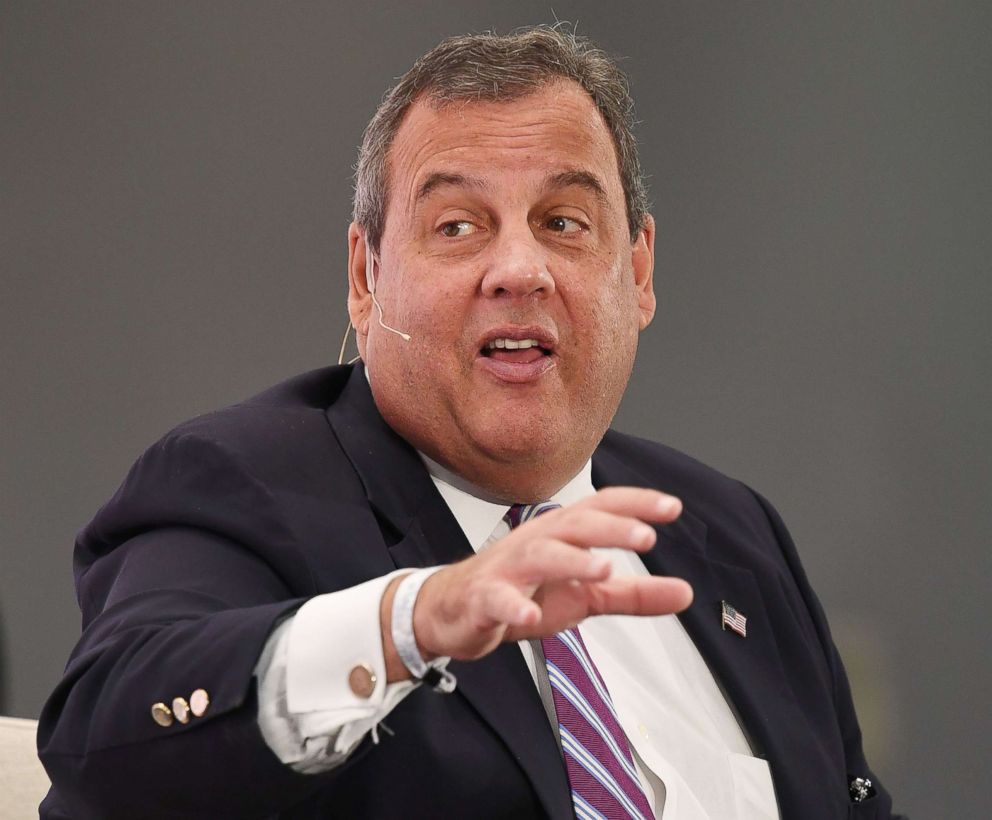 Former New Jersey Gov. Chris Christie
As a presidential primary rival, then an early supporter and surrogate for the Trump campaign, former New Jersey Gov. Chris Christie, who is now an ABC News contributor, has had his ups and downs with the president.
Christie's public praise for Mueller, however, has been consistent.
"Mueller, himself, is not a partisan. He is an honest guy, a hard-working guy," Christie said at a speaking engagement at the University of Chicago earlier this year. "He is smart and you can't argue that the investigation hasn't been effective so far."
Conversely, Christie has taken to criticizing Trump's repeated attacks on Mueller.
"I've given [Trump] this advice all along: in an investigation like this there is no way you can make it shorter, but there are lots of ways to make it longer – and the way you make it longer is keep talking," Christie said on ABC News' "This Week" in August. "Just stop talking. Just stop."
Christie met with Trump and his advisers at the White House on Thursday, sources said, where he had a previously-scheduled meeting on prison reform with Trump's son-in-law and senior adviser Jared Kushner.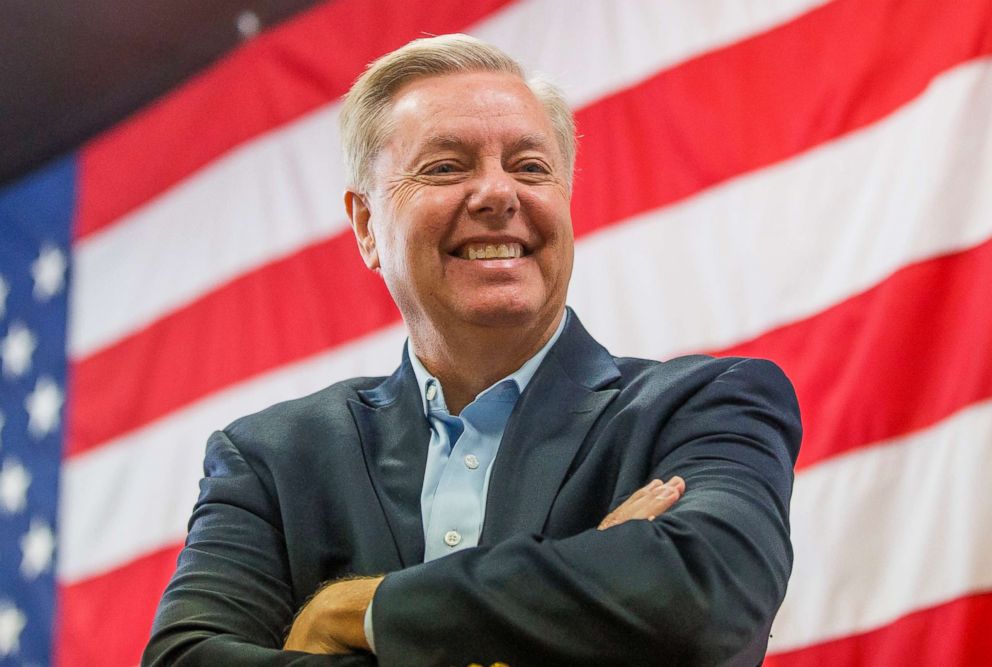 Republican Sen. Lindsey Graham
Sen. Lindsey Graham, R-S.C., expected to take over as the chairman of the Senate Judiciary Committee in the new Congress. Instead, the Trump confidante has emerged as a legitimate candidate to take over at the Justice Department. For months, Graham has led the charge in calling for the appointment of a second special counsel to investigate the Department of Justice and the FBI.
Graham has raised ethical questions about Justice Department official Bruce Ohr for investigating the president while his wife, Nellie Ohr, was working for an opposition research firm that produced a controversial dossier on then-candidate Trump. Both Bruce and Nellie Ohr have been called to testify before Congressional committees that continue to investigate allegations of bias at the FBI and DOJ.
In August, Graham said during an event hosted by the Greenville County Republican Party that he told the president that he has found "zero evidence" of Trump's collusion with Russia, NBC News reported.
Graham, however, has repeatedly advised Trump against ending the investigation, saying the move would hurt the Republican Party in the midterms.
"I told the president this: I promise you, you'll be treated fairly. I promise you that the people who put the Clinton investigation in the tank, they're going to have their day too," Graham said.
On Friday, Graham told CBS Columbia affiliate WLTX that he has no interest in being attorney general and that he looks forward to supporting a "highly qualified replacement" he expects the president to nominate soon. Graham added that there's no need to worry about the Mueller investigation, and that "he'll be allowed to finish his job."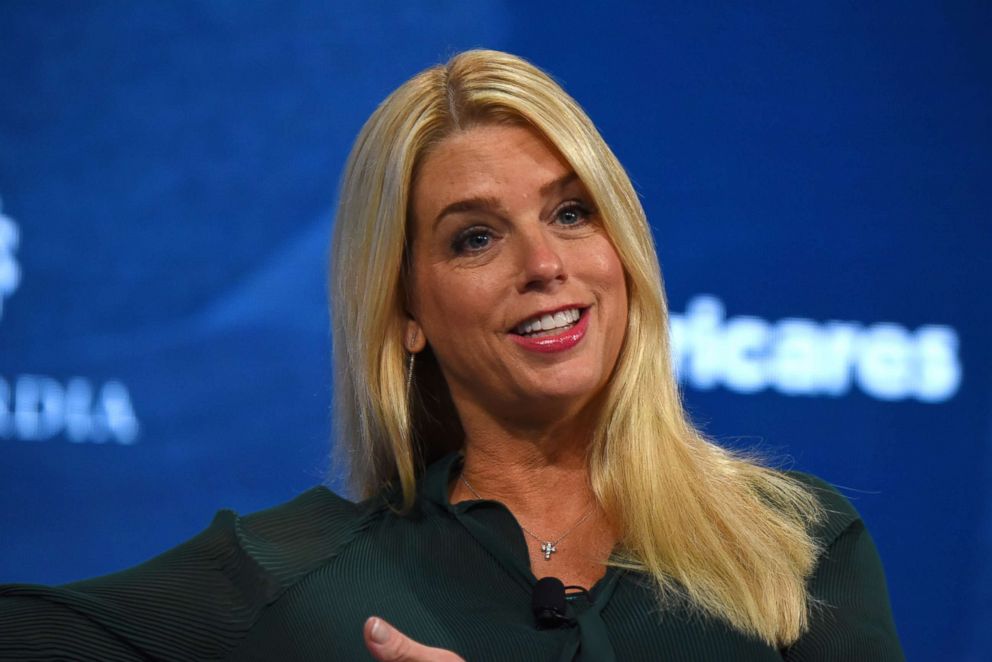 Florida Attorney General Pam Bondi
A longtime Trump ally, Bondi was considered for a Justice Department position during the transition, sources told ABC News. And with her term as Florida's attorney general ending in January, she may be in position to become the nation's next chief law enforcement officer.
In the wake of revelations that former FBI investigator Peter Strzok and former FBI lawyer Lisa Page exchanged anti-Trump text messages during the campaign, Bondi suggested that Mueller's investigation was tainted with partisan motives.
"[Mueller's team] needs to be dissolved, and they need to be investigated,""Bondi told Fox News' Sean Hannity in late 2017. "This team needs to be wiped out."
Strzok was dismissed from Mueller's team after the text messages were discovered.
At the end of that segment on Fox News, Bondi agreed with Hannity's sentiment that Mueller's investigation "will be worse than Watergate."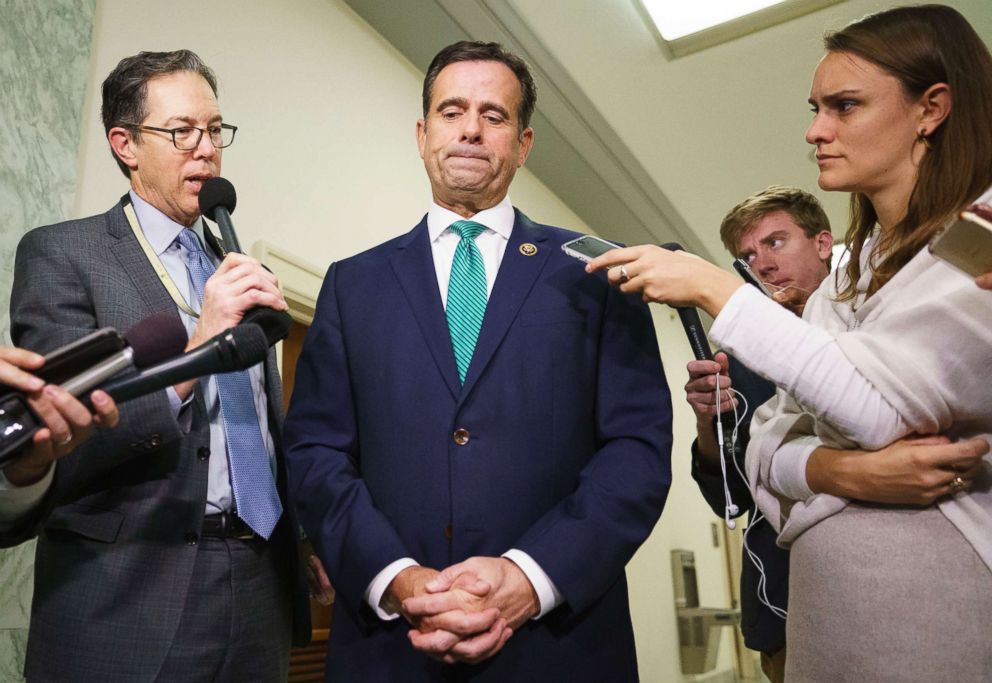 Republican Congressman John Ratcliffe
President Trump frequently relies on House Republicans to defend him on Capitol Hill, and Rep. John Ratcliffe has been a loyal foot soldier on the front lines.
Ratcliffe, a Texas Republican who sits on the House Judiciary Committee, has made no secret of his qualms with Mueller's appointment, often airing them on Fox News and other cable outlets.
"Bob Mueller doesn't run the Department of Justice," Ratcliffe said on Fox News in May. "He reports to the deputy attorney general, not the other way around."
Ratcliffe also called into question Mueller's broad mandate, charging that the probe had "gotten a bit far afield from what Bob Mueller was charged with doing."
But despite his frequent criticism of the special counsel, Ratcliffe has stopped short of calling for Mueller's dismissal.
"I wouldn't recommend that [Trump] fire Bob Mueller as special counsel, even though I was not in favor of appointing a special counsel at that time," Ratcliffe said on CNN in April. "Mueller ought to be allowed to follow the mandate he's been given. I wish it wasn't as broad as it is – -but I think at this point the American people have enough confidence that Bob Mueller will deliver."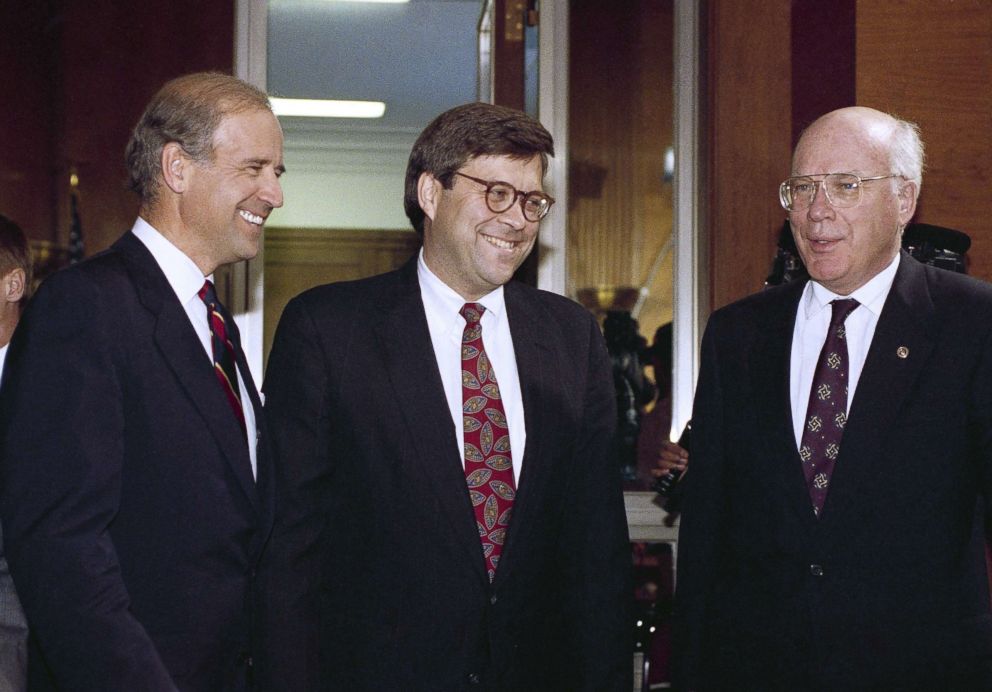 Former U.S. Attorney General William Barr
The presidents' aides have floated the idea of the former attorney general retaking his post in the Justice Department, sources told ABC News this week.
While William Barr has written frequently about those involved in the investigation, he has remained neutral on the legitimacy of Mueller's probe.
Barr did at one point take issue with the political affiliations of those on Mueller's team, telling the Washington Post in July of 2017 that "prosecutors who make political contributions are identifying fairly strongly with a political party."
Barr was referring to reports in the Post that eight of Mueller's prosecutors had donated to Democrats in the past.