Since he was a young boy, Gage Senter has loved hockey.
Three years ago, Senter was a high school freshman in Merrimac, Massachusetts, when he made the varsity starting lineup as a center.
"It was the most important thing for me. I just worried about hockey and I just worried about the game," said Senter, now 18. "I didn't worry about anything else."
He had dreams of playing hockey professionally but that summer, when he was 15, he was struck by a car at a crosswalk.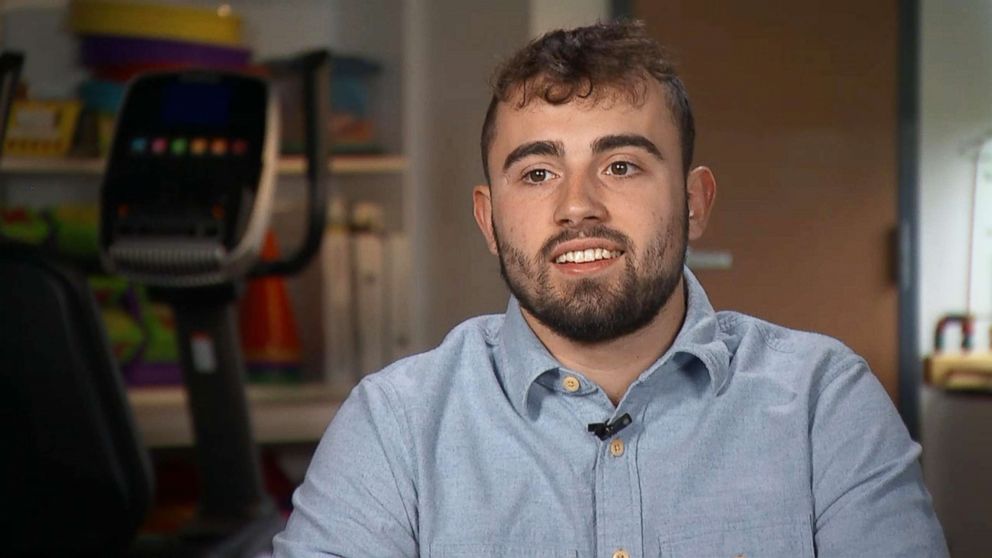 He spent a month in a coma and was on life support for six weeks with a traumatic brain injury and remained in the hospital for nine months.
When Senter woke up, he said, he thought his life was over, but it wasn't.
"My life was very different. ... I just had to relearn how to walk. Relearn how to talk. Relearn how to eat. Relearn how to live life again. Relearn to learn of who I was again. I did it and I pulled through. ... I just never gave up," he said.
Senter worked hard in rehabilitation for 22 months, determined to recover and to return to the ice.
Stacey Sirotta, Senter's physical therapist, said it had been "exciting" to see Senter's progress.
In March, seven months ago, he took his first shaky steps back on the ice. For Senter and his family, it was a victory. And, it didn't take him long to get back to his old form.
Sirotta said he was doing a great job mastering different aspects of skating.
"It takes a lot of hard work. It takes a lot of determination. ... He continues to get better and better," she said.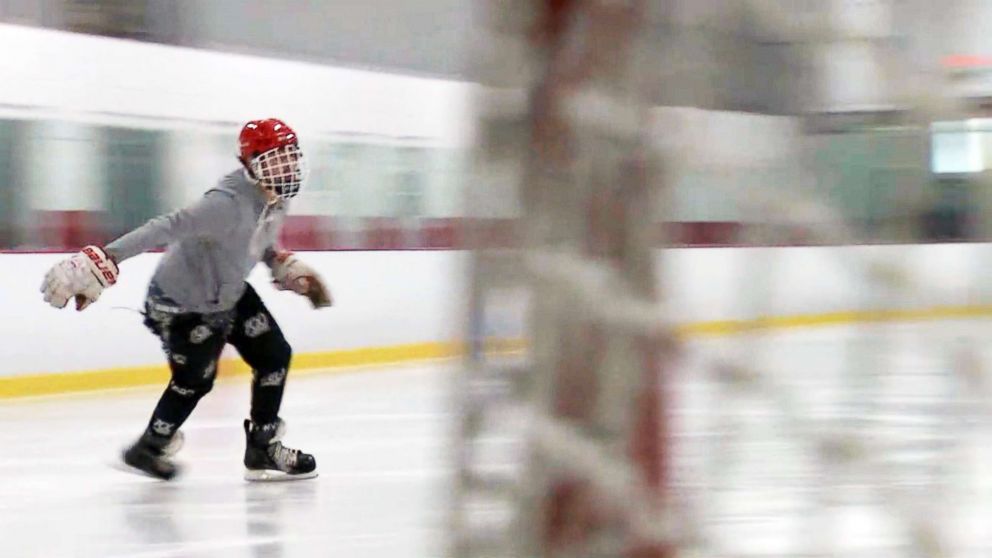 "I just love the feeling on my face," Senter told ABC News. "I just love that cool breeze. I love skating fast. I love taking tight turns."
Senter also became a role model at the May Center School for Brain Injury in Brockton, Massachusetts, for other young people with serious brain injuries.
"I help them just like I was helped," Senter said. "I want my fellow students to get back to how they were before they got the brain injury."
As for skating, he said, getting back on the ice and playing hockey helped him feel like his old self, "but with the little lags."
"I feel great. I feel greater than ever to be back in this world," he said. "I feel like everything is not how I would like it to be but I'm working and I'm making progress every single day and that's what I have to say for everyone with an injury. ... You can't give up. Just keep trying."