Crisis in Egypt: Send ABC News' Christiane Amanpour Your Questions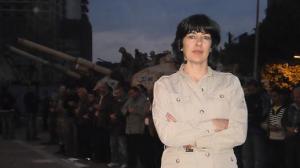 Do you have questions about the mass protests happening in Egypt and around the Arab world? About Egypt's government and military response? About how the Obama administration is reacting? About how these events will impact you? We want to hear from you.
ABC's "This Week" anchor Christiane Amanpour answers your questions on the crisis in Egypt. Submit your questions below.