A father of four, who was indicted based on a single drop of blood found at the scene of a 2008 near-fatal shovel attack in Albuquerque, New Mexico, says he didn't do it and prosecutors can't find any other evidence or a motive putting him at the scene of the crime.
"I am ready to move forward and prove my innocence," Justin Hansen, 34, said in an exclusive interview with ABC News' "20/20." "It does scare me not knowing the what-ifs and what could happen."
In April, Hansen pleaded no contest to attacking Brittani Marcell, then 17, at her home just before noon on Sept. 11, 2008.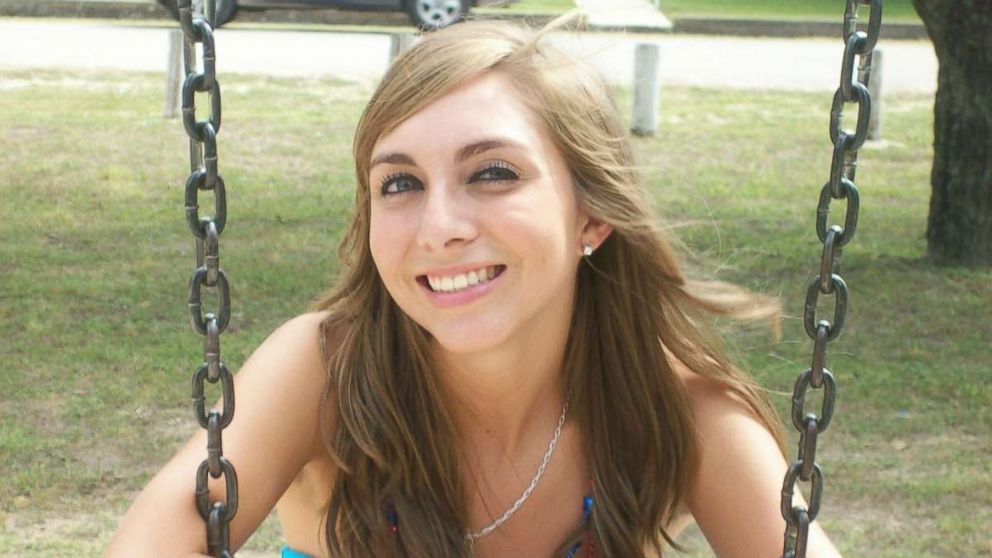 Brittani Marcell's mother, Diane Marcell who was heading home to meet Brittani for lunch, opened the front door and found her daughter lying on the floor just inside the house, covered in blood, and a man standing over her holding a shovel. Diane says the man then grabbed a knife from her kitchen, threatening her, but Diane was able to flee the home and call 911.
The man escaped – bursting through a window - leaving Brittani Marcell fighting for her life. Doctors discovered she had a broken left arm, a broken left wrist, multiple skull fractures, fixed pupils and minimal brain activity.
Brittani Marcell's condition was listed as critical, and she was placed in a medically induced coma. There was no guarantee that Brittani Marcell would ever wake up, and if she did, no one was sure she would ever be the same.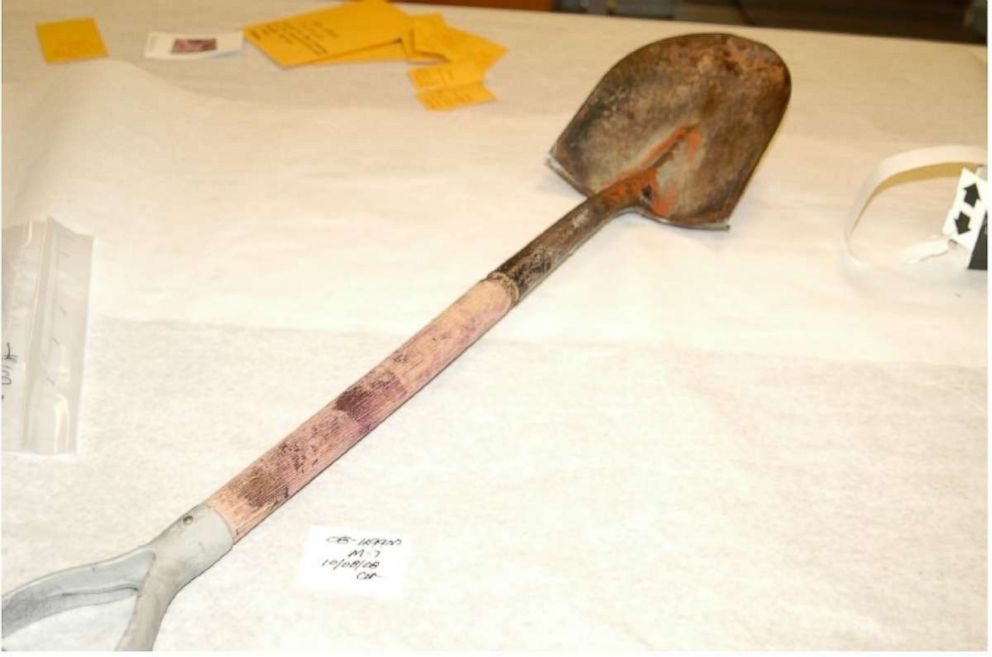 After 10 days in a coma, Brittani Marcell regained consciousness but lost all memory of the attack. She would have to relearn how to read, write, walk, even swallow. But after years of rehabilitation she would get her high school diploma, and eventually even graduate college.
"It was scary after they told me what had happened," Brittani Marcell told "20/20." "I thought I was in a bad car accident. They're like, 'That's far from what happened to you. You were beaten traumatically, with a shovel, in your house.' It was hard to take in."
Brittani Marcell says she didn't remember what happened to her and assumed she had been in a car accident.
Despite a drop of blood left behind by the suspect during his escape that provided Albuquerque Police Department detectives with a sample of his DNA and Diane Marcell's description of the assailant, Brittani Marcell's case went cold.
David Waymire, a deputy district attorney in Albuquerque, was assigned to the case in 2010.
"It was pretty obvious that unless Brittani Marcell recovered memories of the attacker, that the one and only piece of evidence was a single blood drop," Waymire told "20/20."
So two years after the attack, Waymire did something that had only been attempted once before in New Mexico. He indicted the DNA profile itself from that drop of blood without even knowing to whom it belonged in order to protect the case from the statue of limitations. This way when investigators finally found the attacker, they could attach his name to the existing indictment and ensure that he faced all possible charges.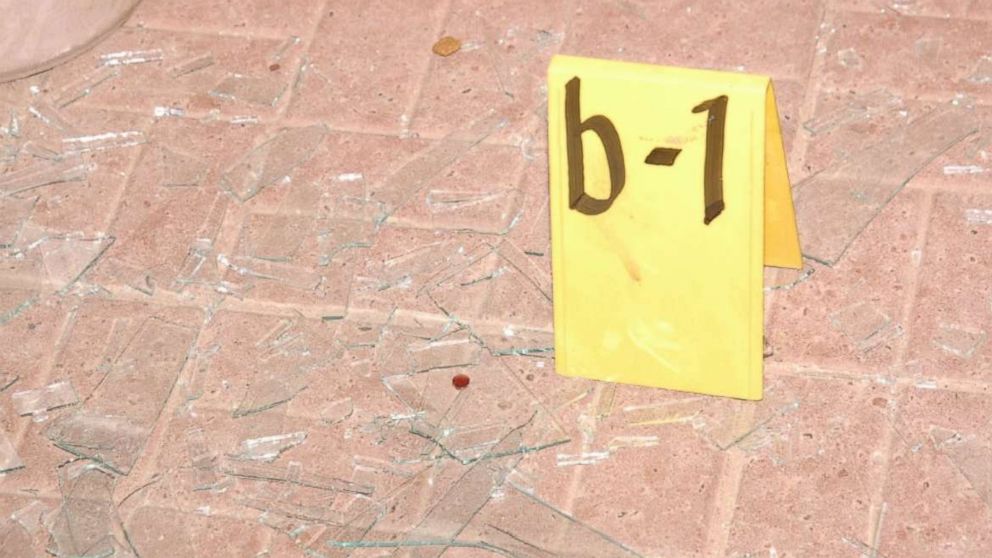 In 2013, Det. Jodi Gonterman was assigned to the case. She had Brittani Marcell meet with a forensic psychologist who hypnotized her, trying to draw out any memories of the attack buried under her trauma.
After undergoing hypnosis, Brittani Marcell said she began to remember details about her attacker. She recalled that the attacker had brown eyes and didn't have tattoos. She also told Gonterman that a name had popped into her head that she couldn't stop thinking about: Justin Hansen.
Police spoke to Hansen at his house but couldn't persuade him to give them a sample of his DNA to compare against the sample left at the scene of the crime. He said he wanted to think about it and told the police he would contact Gonterman in a day or so after speaking with his mother.
Meanwhile, a Parabon Snapshot DNA-generated picture of the suspect based on the drop of blood left behind at the scene was created. It appeared to resemble Hansen, according to Gonterman.
The profile also indicated that there was a high likelihood that the suspect would have either green or hazel eyes, a fairly unique eye color. Hansen has green eyes.
"At that point, Justin Hansen did jump to the top of the list as a suspect," Waymire said.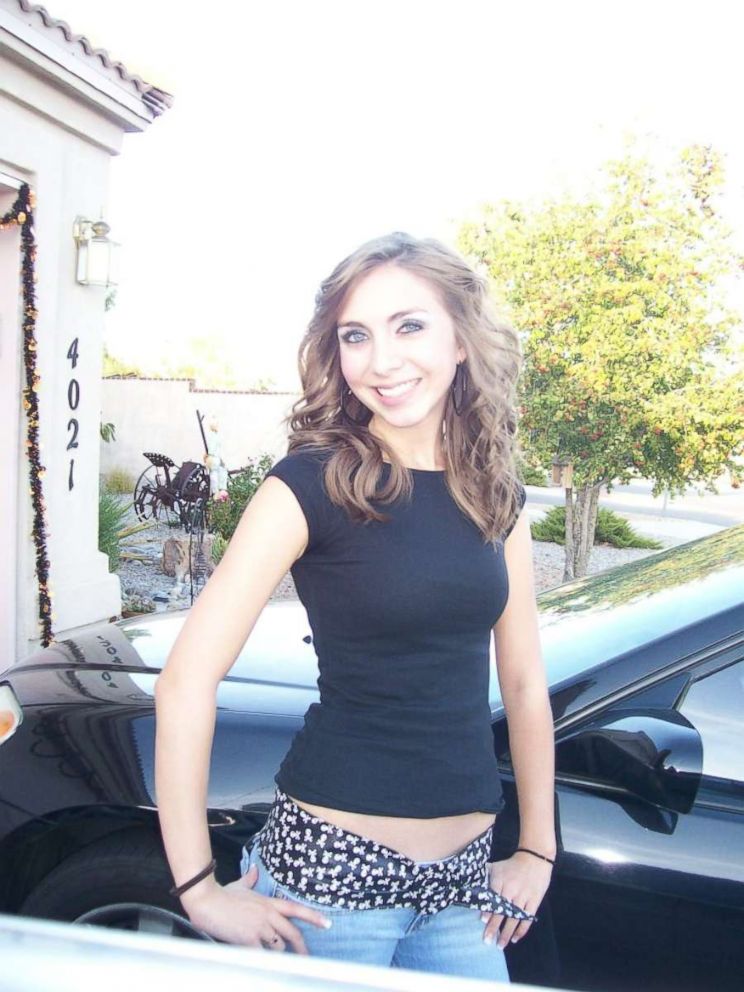 But when Gonterman did not hear back from Hansen, she asked undercover detectives to follow him and get a sample of his DNA.
"He was at a fast-food restaurant drinking from a cup, and he threw that cup into the trash can and then left," Waymire said. The detectives retrieved the cup.
A crime lab analyst tested the sample against the DNA from the blood found at the crime scene and it was a match.
The next day, while Hansen was shopping at the grocery store with three of his children in July 2017, several officers arrested him. His name was later attached to the 2010 indictment of the unidentified DNA, and he was charged with numerous counts including attempted murder.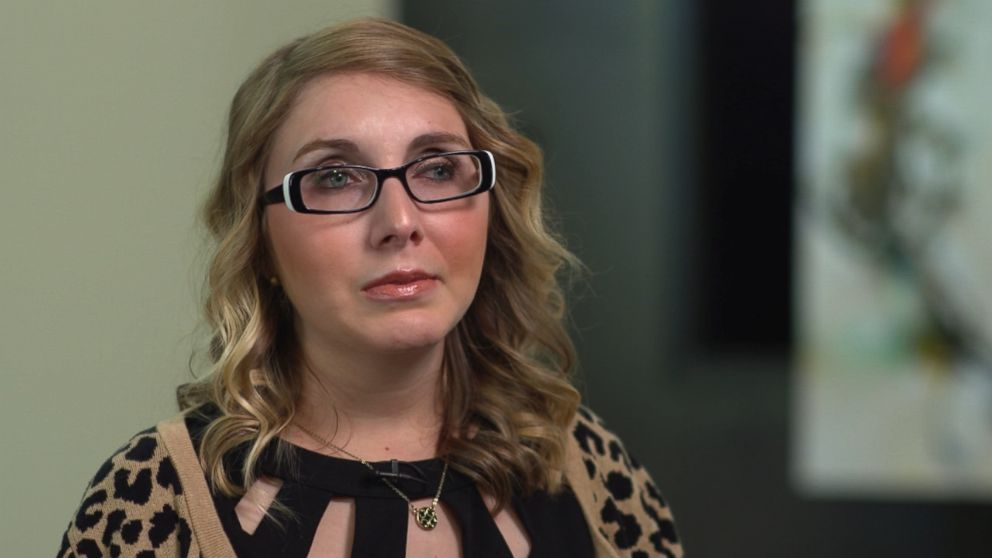 "I know I'm not guilty," Hansen said. "I don't have to believe it, I know I'm not guilty."
In April, a week before he was set to go on trial, Hansen pleaded no contest to attempted murder and aggravated burglary but did not admit guilt.
"It just seems like everything just kind of stacked up against me, from the get-go," Hansen said. "The way everything went down, I figured the plea was the only way to minimize the amount of time I might be away from my kids."
"I felt like the media had already [portrayed] me as this terrible person and I just, in the end, I felt like no matter what, people already had their opinions of me and weren't going to listen to the facts," he said. "Even people I've known or friends I've known for years seem to believe more on what they see on TV then what they've known or what they've seen. I just didn't feel comfortable taking it to trial."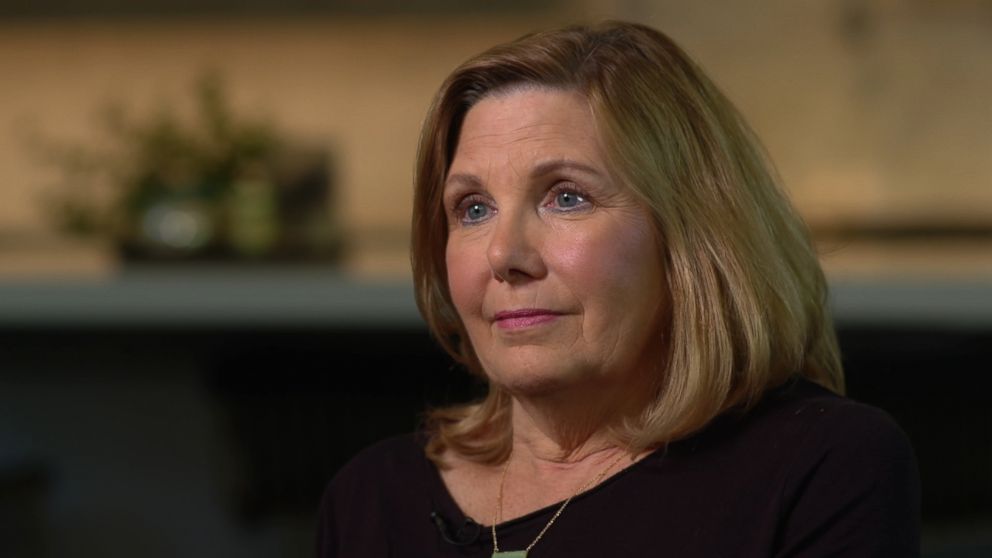 Hansen and his mother, Doreen Shoemaker, dispute the evidence against him.
"My son didn't do this. Zero percent," Shoemaker told "20/20."
Shoemaker said she'd asked Hansen point-blank if he had anything to do with Brittani Marcell's attack, and she believed him when he said no.
Brittani Marcell survived a nearly fatal attack in 2008, when she was hit with a shovel in her Albuquerque, New Mexico home.
"I know my son," Shoemaker said. "He's never had a violent history."
Gonterman said, however, that she'd come across a report in which Hansen was a suspect in a rape.
"He was a boyfriend, and he had entered her home [and] raped her. She decided that she didn't want to prosecute because she was drinking at the time," Gonterman said.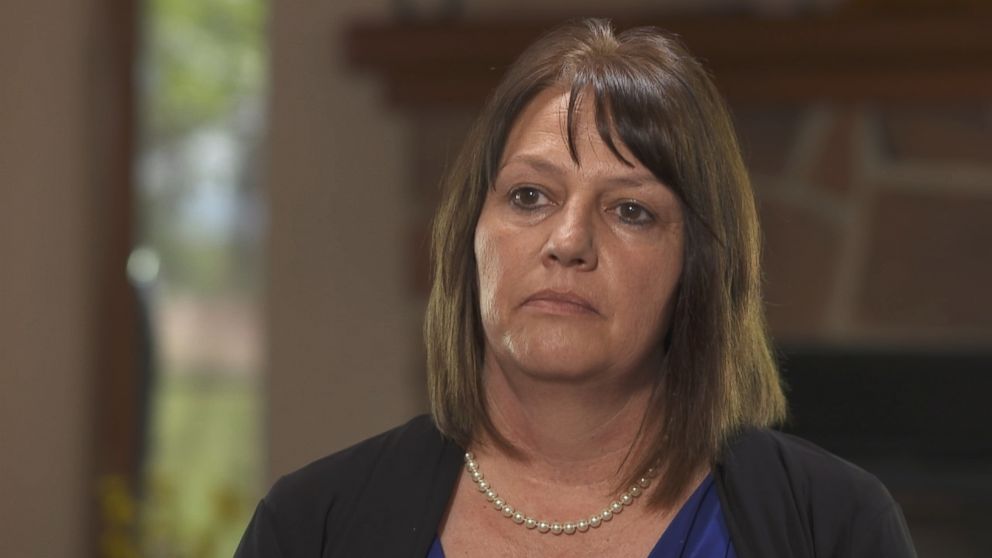 "They had been dating for a couple years, and she admitted that she had been drinking," Shoemaker said. "She's the one that withdrew it. … She continued to date him."
Hansen has also denied the allegation of rape.
Shoemaker questioned why Brittani Marcell's mother, Diane Marcell, who also saw the attacker, was unable to identify Hansen when she was shown a photo lineup.
"She said she'd never forget that face, and I know as a mom I would never forget that face," Shoemaker said.
Diane Marcell said she didn't look at the attacker's face all that much.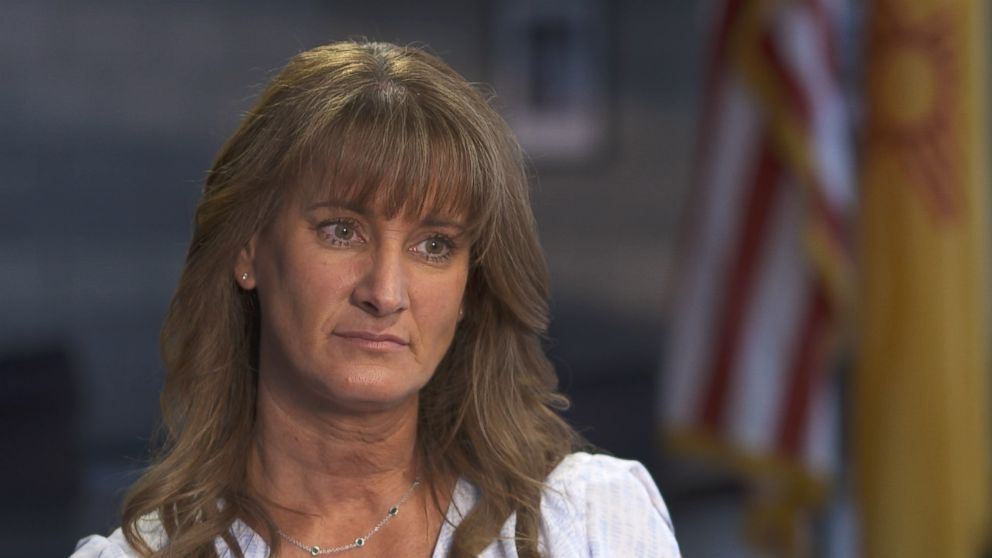 "When he saw me, he looked and he went that way and my eyes went down on his hands to find out what he was doing, and then I flew out of there," Diane Marcell said.
Shoemaker also pointed out that her son's eyes are undeniably green, unlike the description of brown eyes that Brittani Marcell had given of her attacker, and that he's had tattoos since at least 2008, the year Brittani Marcell was attacked.
"She describes what he's wearing, does not mention tattoos, but he has a short-sleeve T-shirt on," Shoemaker said. "I have a [photo of Hansen] two months after the attack, and he has tattoos. You can see them with a short sleeve shirt on."
As for the DNA evidence that seemingly puts Hansen at the Marcell house the day of the attack, Shoemaker said: "I don't know."
"We haven't been able to test that blood ourselves and test Justin's against that," Shoemaker said. "I do know that they also had DNA in the house on both weapons and it doesn't match Justin."
Shoemaker said she believes additional testing on those weapons could exonerate her son, but that can never be done.
In 2015, when the original detective on the case was preparing to retire, a clerical error led to the destruction of almost all the evidence in the case -- nearly a year and a half before investigators had even heard of Hansen. But the focus went to the single drop of blood found outside the Marcells' house.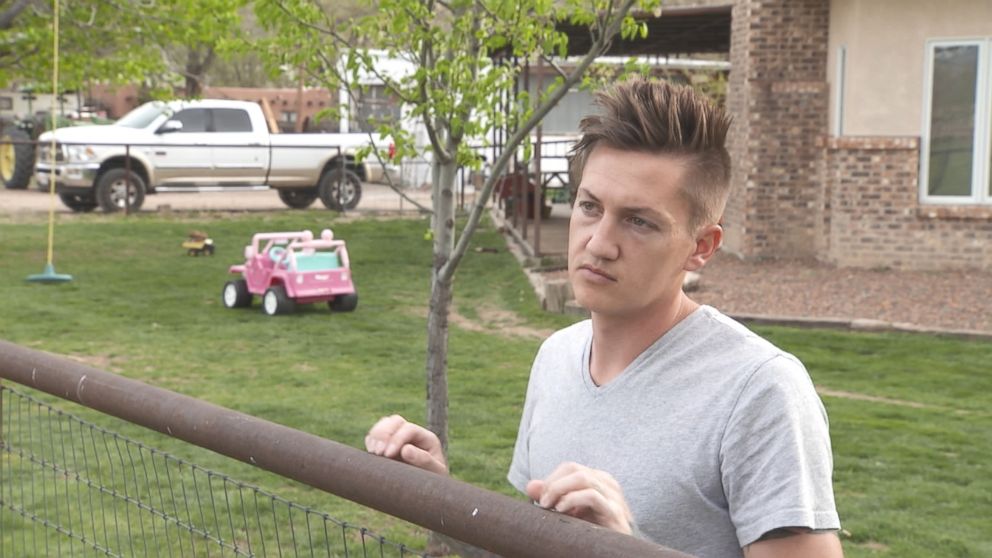 "I feel for the Marcells. I couldn't imagine being in that position. I know that Brittani has suffered a lot," Shoemaker said. "And I would think that they would wanna be 100 percent sure that the person they're sending to jail is the person who beat their daughter. And there's no evidence putting him in that house."
The hardest part for Hansen is the prospect of not being around for his children, he said.
"That's what concerns me the most is just not being able to wake up and see them in the morning. They really are my best friends. You know, I love them to death and so thinking about not seeing them and not being there for them and not being able to teach them what it's like to grow up," he said. "I just I always wanted to be there for them, and right now, I don't have a guarantee that I can be there for them."