Edward R. Murrow Awards
Overall Excellence
In 2019, ABC News put compelling journalism and masterful storytelling front and center, showing again and again what the ABC News team can accomplish.
Each piece in our Overall Excellence entry is an example of storytelling not seen anywhere else. Many of the reports, including our news-dominating political interviews, the journey to report on the largely untold plight of the Uighur Muslims in China, an intimate feature-length documentary about the Parkland school shooting survivors that was filmed for more than a year, and the worldwide exclusive first look at the interior of the Notre Dame Cathedral weeks after the devastating fire -- all illustrate our commitment to telling important stories over time.
In 2019, ABC News took major steps forward as a news division in the digital space. From our record-breaking ABC News Live streaming service, to a daily vertical video newscast exclusively for Facebook Watch, to cinematic short documentaries spanning the globe, to chart topping podcasts and unmatched statistical analysis full of compelling political, scientific, and economic stories, our diverse digital platforms have given viewers unprecedented on-the-ground news coverage in real time, bringing every day Americans face-to-face with the human impact of the issues that shape their world.
In 2019, we hired a diverse team of leaders for our expanded live streaming service, fostered better communication across our teams and promoted a healthy environment where everyone is encouraged to contribute and grow; and we covered an extraordinary and unrelenting year of news with distinction.
Our Overall Excellence entry also includes World News Tonight with David Muir's June 5th newscast. Throughout 2019, the team consistently strove to provide our viewers with detailed, sensitive analysis of breaking news stories from the firelines in Southern California to the tragic mass shootings in El Paso and Dayton. We illustrated an unparalleled commitment to covering Washington D.C. during this divisive time in America. Just months after President Trump declared ISIS had been defeated, David Muir and the World News Tonight team were given unique access in Iraq and Syria, revealing a starkly different reality. The newscast went under the seas on the USS Florida, a nuclear powered guided missile submarine that was hours from embarking on a classified mission in the Eastern Mediteranean. Features with the highest production value were regular staples on World News Tonight with David Muir every week, including America Strong, which highlights small town triumphs and unsung American heroes.
We have chosen the June 5th newscast, anchored from Normandy, which illustrates our strength in covering both day-of-air news and long term reporting. With America losing more than 300 WWII veterans each day, World News Tonight knew how important it was to document the return of those veterans to the beaches of Normandy on the 75th anniversary of D-Day. For weeks leading up to the anniversary, Muir and his team of producers traveled across the country to join the five WWII veterans as they prepared for their journey back. Once they reached the beaches of Normandy, the veterans walked hand in hand to the shore.
On the night of the broadcast, one family in Syracuse, New York was watching. They saw one of the veterans pay tribute to a family member of theirs in the Normandy cemetery. They were profoundly moved and reached out to World News Tonight . ABC's Syracuse station, WSYR, connected the families first over Skype, and then in person months later. Both told ABC News the new friendship has brought them closure and peace they never expected. Viewers reached out to ABC News in unprecedented numbers, saying how moved they were by the candor and bravery of the veterans who were so generous with their time and memories.
ABC News respectfully submits a selection of our strongest original storytelling and news coverage for your consideration, and sincerely hope you find us deserving of the 2020 Edward R. Murrow Overall Excellence Award.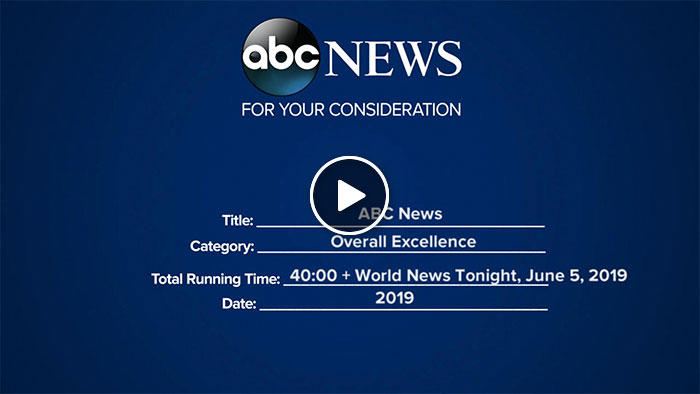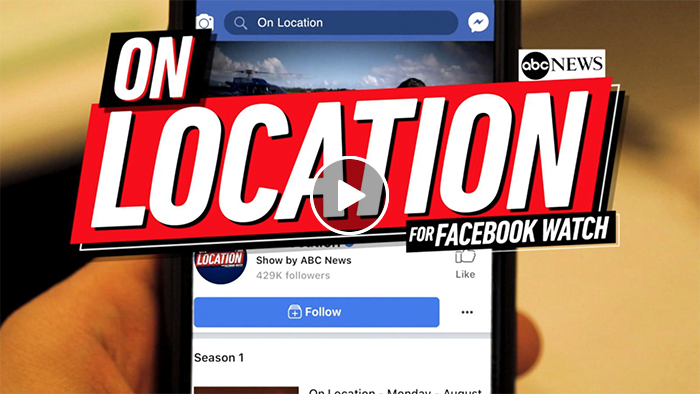 On Location is a vertical video daily newscast, with new content for a new audience. The newscast utilizes ABC News' seasoned and trusted journalists from around the globe as they deliver on-the-ground reporting on the top headlines, live events and in-depth interviews driving the day -- all experienced through Facebook Watch. After it premiered, episodes of On Location immediately reached an average of more than half-a-million views, with top episodes regularly in the millions. Clever use of graphics help tell the story silently for those who wish to watch on their phones without sound. On Location doesn't put TV news on Facebook Watch. It makes ABC's global news gathering social and puts it in front of viewers who don't typically turn on the television to get their news.
Live Streaming Service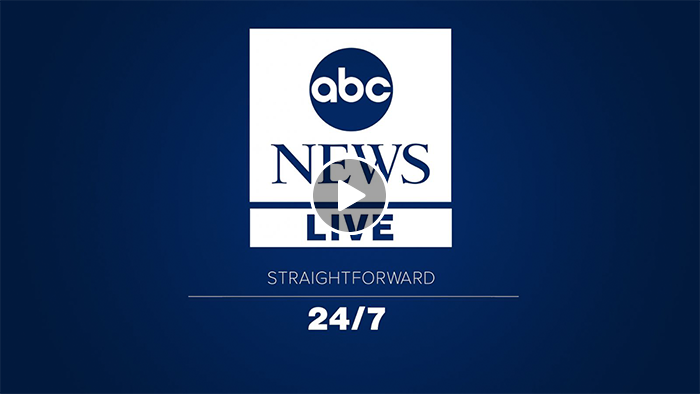 ABC News Live is America's #1 24/7 streaming news channel, reaching 110 million people monthly. Viewers can watch live coverage of breaking news with compelling analysis, and powerful stories they won't see anywhere else.
In 2019, viewers streamed over 1.1 million hours a week across ABCNews.com, GoodMorningAmerica.com, 538, Apple News, Roku, Hulu Live, Youtube, Twitter and Facebook Watch monthly. That number that keeps growing steadily and has been so successful that ABC News Live has begun to feature a new primetime line-up produced by our world-class storytellers, award-winning producers and seasoned correspondents. Innovative, insightful 2020 election coverage from our distinguished political team is already front and center.
We have included two examples: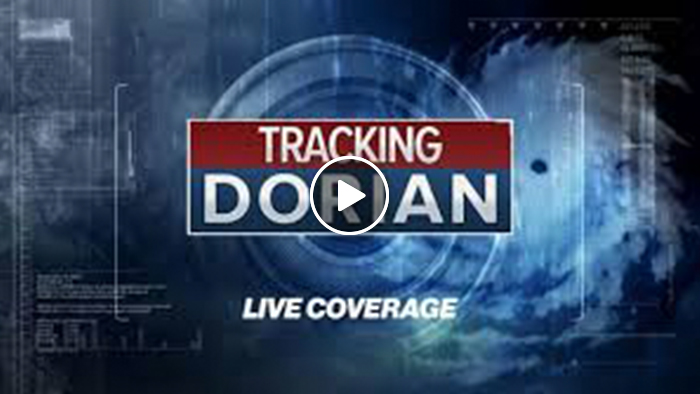 National Correspondent Marcus Moore and team reporting on Hurricane Dorian, the most intense hurricane on record to strike the Bahamas since record keeping began.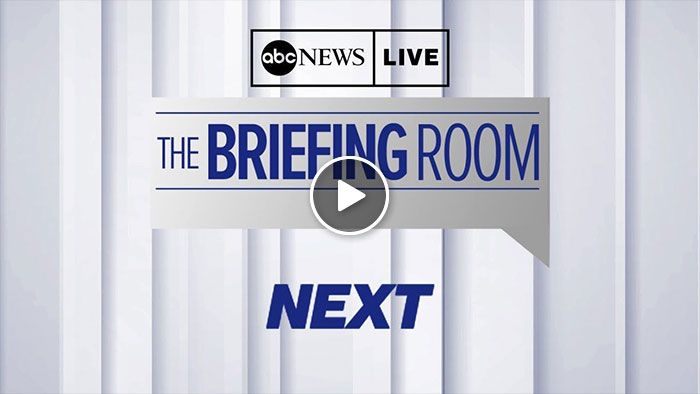 In response to a growing lack of transparency at the Trump White House, ABC News Live launched a show called The Briefing Room. The digital initiative streams live on ABCNews.com, ABC News' Facebook and YouTube pages covering political breaking news with real-time reporting adding context.

Inside Notre Dame - Worldwide First Look
For more than a month after the Notre Dame Cathedral fire, the ABC News team mobilized in Paris knocking on every door - from the archdiocese, to the Mayor, Minister of Culture, and eventually the office of First Lady Brigitte Macron, who gave us first hope for accessing the cathedral, even as the prefecture of police remained hesitant about letting a foreign team in.
After dozens of meetings with several government officials, General Jean Louis Georgelin, a five-star French Army General tasked with leading the cathedral's restoration, agreed to take Anchor David Muir and his team inside Notre Dame. They became the first broadcast crew in the world allowed in after the fire, and the only ones to give an inside look at the damage inside after the world was held captive by what seemed like the cathedral's imminent destruction.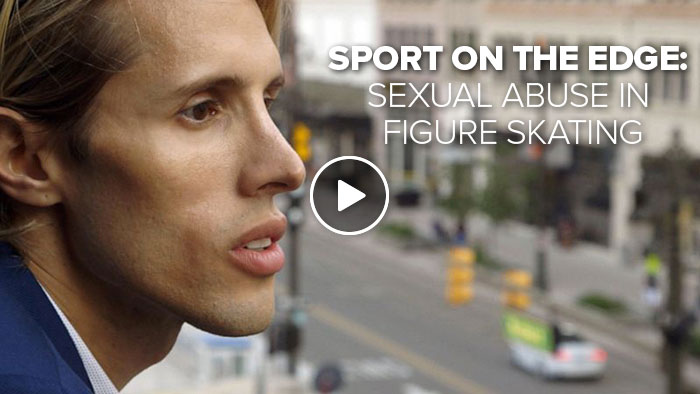 Sport on the Edge
In this digital exclusive, the ABC News Investigative Unit spent 18 months of reporting on sexual abuse allegations in the sport of figure skating launched in the wake of the horrifying sexual abuse scandal that rocked elite gymnastics. Richard Callaghan, one of figure skating's most celebrated coaches, was permitted to continue coaching young skaters for nearly two decades despite the sport's national governing body receiving multiple allegations of sexual abuse or misconduct against him.
After the video was published, Coach Richard Callaghan went from temporarily suspended to banned for life from US Figure Skating. He previously was allowed to continue coaching for 20 years after the first allegations of sexual abuse against him in 1999.
Podcasts
https://abcaudio.com/podcasts/
ABC News is home to world-class on-demand content. In 2019, in addition to bringing viewers our flagship daily podcast Start Here, and the acclaimed Ten Percent Happier with Dan Harris, we premiered six new podcasts including the international chart-topping The Dropout, public service podcast Life After Suicide aiming to empower millions of suicide survivors grappling with the trauma of sudden loss, and the real-time nationwide manhunt for an escaped death row inmate in Have You Seen This Man.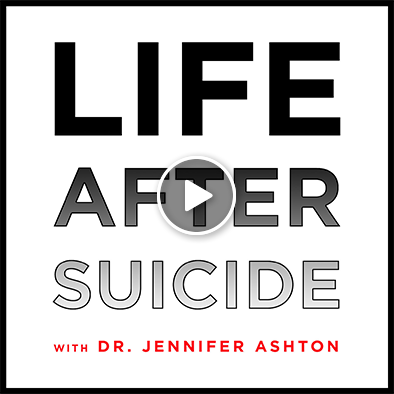 "Just knowing you're not alone with this pain and Jen's podcast saved my life yesterday...Brought myself to ER to be safe and just waiting for next step " -Michael W. via email
47,000 people died by suicide just last year and despite the ubiquity of the crisis, there has not been an outlet willing to dedicate such extensive resources to the matter. Our pioneering efforts and large body of reporting has allowed ABC News to become a leading voice in the growing dialogue concerning suicide prevention and recovery.
With this eight-episode podcast, ABC News created distinctive and comprehensive coverage of the suicide crisis in America, carving out a unique space for public service that promotes awareness and educates the larger public about suicide, and empowers and comforts the millions of suicide survivors left to grapple with the trauma of sudden and unthinkable loss.
Dr. Jennifer Ashton, ABC News' Chief Medical Correspondent, has a personal connection to this cause, as her husband of two decades and father to their children died by suicide in 2017. With the courage to be vulnerable, Dr. Ashton used her wisdom from the personal experience of healing to offer comfort to others seeking to reclaim normalcy, strength, and happiness after sudden loss and trauma. For 12 months she delved into the academic research concerning suicide prevention and met many survivors in order to learn about the mosaic of personal narratives and journeys that make up the larger community. We have included an excerpt from Ashton's conversation with her daughter Chloe in Episode 4, and have attached powerful listener feedback and letters of support with our entry.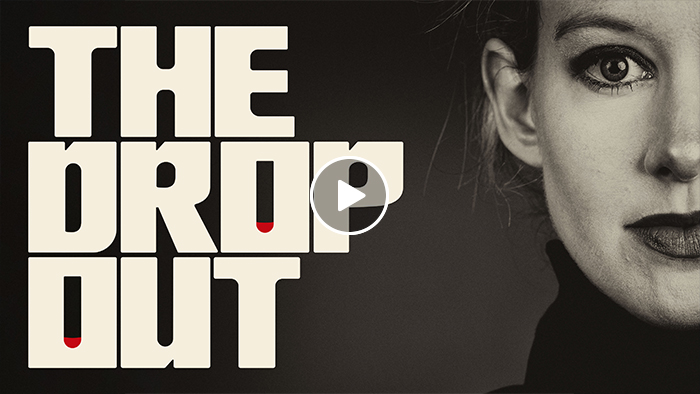 The team behind The Dropout sought to go beyond the eye-catching headlines in order to illustrate the devastating impact Theranos' founder and CEO Elizabeth Holmes' alleged fraud had on the real lives of Theranos' employees, everyday investors and nearly 200,000 patients. The three years spent accessing never before heard deposition tapes and exclusive interviews shed light on the dangers of Silicon Valley's "fake it 'til you make it" culture that thrives on the success of outside perceptions while insiders are exposed to an alternate reality.
The three-member, all-female ABC News team worked tirelessly on this six-part podcast, conducting over 100 interviews with key players at the heart of this story, including employees, board members, patients, and investors. They gained access to tens of thousands of pages of deposition transcripts, excerpts of which were aired publicly for the first time in this podcast, exposing the truth, rather than the carefully crafted image Holmes had presented to powerful board members, patients, and the world. The Dropout sought to unmask the very real dangers of hubris in Silicon Valley and the healthcare industry. The team hoped to expose the layers of this elaborate, multi-year fraud in a clear and impactful way in order to influence how these cultures might be perceived and governed going forward.
Original Features:
ABC News makes original digital features which give viewers a personal and more complete understanding of complex issues flooding the news cycle. These features span the globe, from the story of a life unjustly caught up in the Russian criminal justice system to powerful testimonials from people at the heart of one of the fiercest political and environmental debates of the Trump era, to the journey of a long-distance runner as she tries to cross the world's deepest lake, testing her limits at the end of the earth. We have included two original features for your viewing: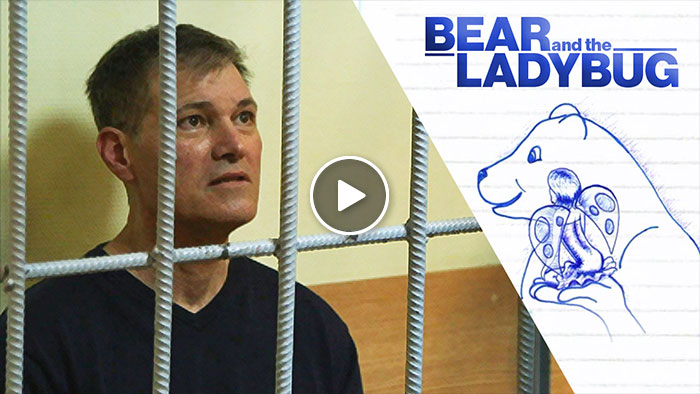 Bear and Ladybug
English teacher Gaylen Grandstaff was living an ordinary life in Moscow with his wife Anna when an online delivery changed everything. For two years, the American was trapped in a Russian jail and on trial for international drug smuggling for ordering a cheap bottle of metal cleaner which, unknown to him, contained a banned substance. Facing over a decade in prison if found guilty, Grandstaff communicated his hardships and heartbreak to his wife through cartoon drawings depicting his experiences in jail, which along with ABC's unmatched access to the trial, tells the story of a life unjustly caught up in the Russian criminal justice system.
ABC's reporting efforts seem to have had an effect on the Russian judge, who acknowledged the holes that ABC uncovered, releasing him arbitrarily. It's rare as a foreign journalist in today's Russia to feel you have had a direct, positive impact on someone's life. Gaylen Grandstaff thanked ABC News directly for his release saying without ABC's presence in court and pressing questions to authorities he doubts he would be free today.
Modern Baby
Over 40 years ago, the world's first "test tube baby" was born. The idea of a baby being conceived outside of the human body was mind blowing in 1978, but since then, more than eight million babies have been born through in vitro fertilization, allowing people to carve a new path to parenthood.
ABC News spent more than a year following families on their unique IVF Journeys. As different as these families are, there is one common theme: There are no guarantees on the road to parenthood.
Data Driven Coverage & Statistical Analysis
FiveThirtyEightuses statistical analysis — hard numbers — to tell compelling stories about elections, politics, science, economics and modern life. We have fortified ABC News' political coverage by bringing cutting-edge political forecasters FiveThirtyEight into the ABC News family, and a time when politics has never been more extraordinary and confusing, FiveThirtyEight has helped to bring more clarity and insight to what's really going on with comprehensive statistical analysis and data visualization.
A Tale Of Two Suburbs
For Cleveland suburbs Shaker and Parma, they have had little in common other than that, until recently, Democratic presidential candidates could count on their votes. But in 2016, Parma voted for Donald Trump, and Shaker didn't. To Clevelanders, this split followed a certain logic. Shaker and Parma have long been of different tribes, though the same political party.
The two cities, one racially mixed, the other homogenous, become fivethirtyeight's reference point for looking at the cultural fissure in the Democratic Party that gaped open with the election of Trump. White Americans have split politically along class lines, and their alienation from each other following 2016 seems utter and complete. But the split that's happening isn't just between residents of rural and urban places. It's also apparent in some suburbs, among people whose lives aren't, at least on the surface, all that different from one another's.