A federal judge in California ruled on Wednesday evening that a lawsuit challenging the Trump administration's practice of separating immigrant parents from their children can move forward, saying the government's alleged policy "shocks the conscience."
Judge Dana M. Sabraw denied the government's motion to dismiss the case and ruled that the Fifth Amendment's due process clause gives migrant families on U.S. soil a right to "family integrity or to familial association."
Sabraw, ruling on just the law and not the facts at this time, wrote that the government's "conduct, if true, as it is assumed to be on the present motion, is brutal, offensive, and fails to comport with traditional notions of fair play and decency."
Sabraw added: "At a minimum, the facts alleged are sufficient to show the government conduct at issue 'shocks the conscience' and violates Plaintiffs' constitutional right to family integrity."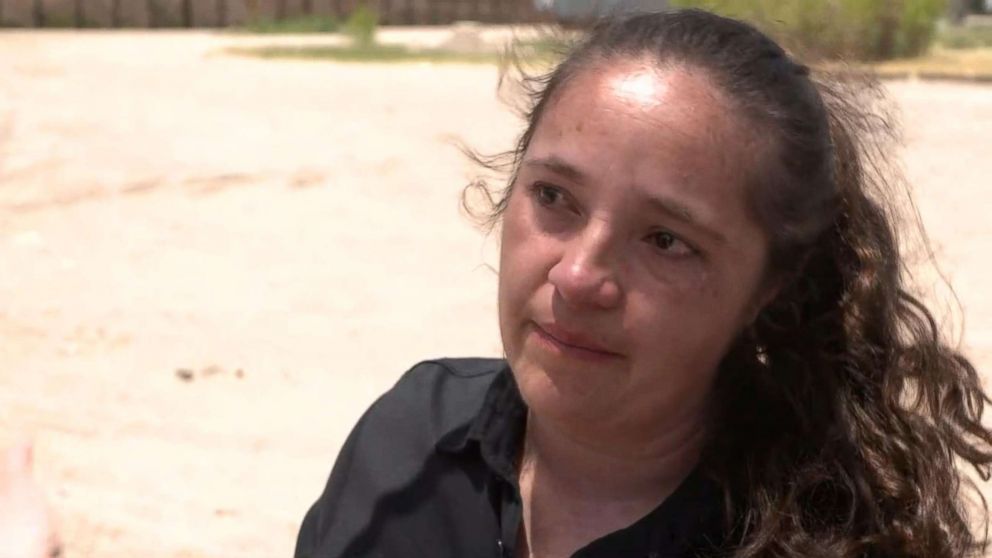 In an ABC News exclusive, Tom Llamas spoke last week to a plaintiff in the case named Jocelyn, a 31-year-old immigrant from Brazil who asked that her last name not be used. She and her 14-year-old son, James, illegally crossed the border near El Paso, Texas, in August to seek asylum.
Within days of their arrival, James was taken to a facility in Chicago under the watch of the U.S. Office of Refugee Resettlement, while his mother was held in criminal custody in Texas. Jocelyn said that when officers took her son away, the look on his face said, "Mom, help me."
"I didn't know what was going to happen to us," she said. "I spent the night crying because I wanted James to be protected, and I didn't know what was going to happen to him."
James was detained in Chicago for eight months, well after his mother finished serving her 25-day jail sentence for illegally entering the country, a misdemeanor.
On Tuesday, Jocelyn and James finally were reunited.
"It's a terrible thing, the experience we've had," Jocelyn said.
The judge agreed, writing that Jocelyn's "allegations sufficiently describe government conduct that arbitrarily tears at the sacred bond between parent and child."
Sabraw pointed out that Jocelyn and her co-plaintiff, another mother identified as "Ms. L," are both asylum seekers who claim they came to the U.S. for "shelter from persecution in their home countries."
"For Plaintiffs, the government actors responsible for the "care and custody" of migrant children have, in fact, become their persecutors," he wrote.
In her lawsuit, Jocelyn, on behalf of herself and hundreds of others, claims that the government is illegally separating migrant parents and children held in immigration detention without a showing that the parent is unfit or presents a danger to the child. The plaintiffs also claim that prior administrations detained migrant families but did not have a practice of forcibly separating fit parents from their young children.
In court filings, U.S. Immigration and Customs Enforcement has argued that separating families in such cases "serve the legitimate purpose of allowing the government to carry out its immigration and criminal enforcement role" and that "plaintiffs have not provided any basis to conclude that there is a due process right to family unity that prohibited the separation."
"If you don't want your child separated," U.S. Attorney General Jeff Sessions said last month, "then don't bring them across the border illegally. It's not our fault someone does that."
A spokesman for the government's lawyers did not immediately reply to ABC News' request for comment about Wednesday's ruling.
Lee Gelernt, deputy director of the ACLU's Immigrants' Rights Project and Jocelyn's attorney, wrote in a statement: "In the most forceful language, the court rejected the Trump administration's claim that the Constitution permits it to engage in the inhumane practice of tearing little children away from their parents."
The judge has yet to rule on the plaintiffs' request for a nationwide preliminary injunction, which could temporarily halt the government's practice of separating migrant families, and on the plaintiffs' motion for class-action certification.