A ground stop at LaGuardia Airport and widespread flight delays in New York and Florida airports Friday were due to air traffic controller absences, the Federal Aviation Administration said.
The current slowdown in the airspace over Florida and New York is due to staffing shortages in Washington and Jacksonville, an FAA spokesperson told ABC News.
The most critical staffing shortage is the Washington shortage, which affects New York airspace in terms of incoming and outgoing flights, the spokesperson said, adding that the Newark International Airport, Philadelphia International Airport and Tampa International Airport were also experiencing delays.
Six out of 13 controllers scheduled to work in the DC area center called out today, aviation officials told ABC News.
The National Air Traffic Controllers Association's (NATCA) President Paul Rinaldi issued a statement on Friday saying the union does not endorse coordinated absences. The cause or exact number of the absences has not been reported.
"NATCA does not condone or endorse any federal employees participating in or endorsing a coordinated activity that negatively affects the capacity of the National Airspace System or other activities that undermine the professional image and reputation of the men and women we represent," Rinaldi said.
"Controllers take their responsibility to protect the safety of the flying public at all costs very seriously. Nothing else matters except safety," Rinaldi said. "We have warned about what could happen as a result of the prolonged shutdown. Many controllers have reached the breaking point of exhaustion, stress, and worry caused by this shutdown."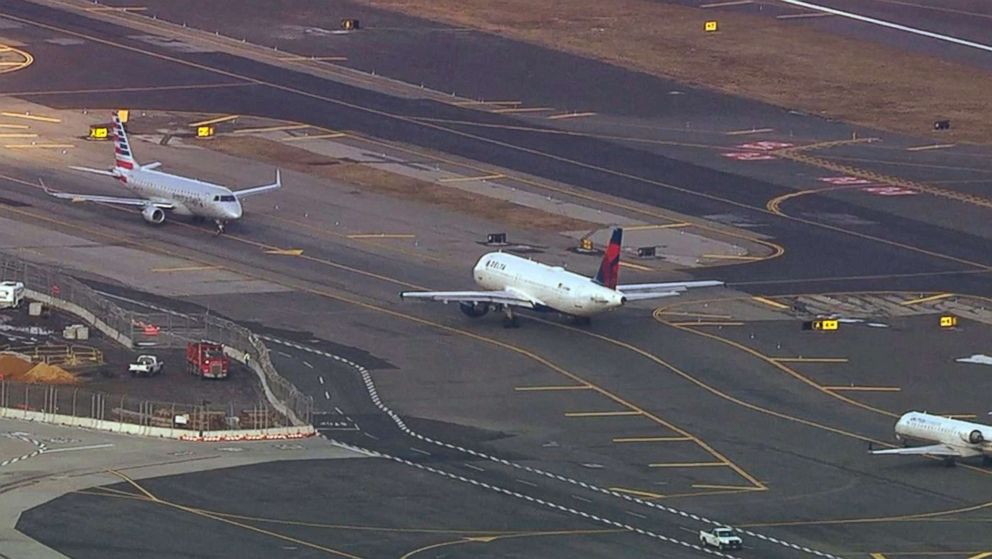 The ground stop early Friday meant that flights could not fly into the Queens, New York City, airport, FAA said. The ground stop has since been lifted.
Air traffic controllers (ATCs), whose numbers were already at a 30-year low, have been working without pay for 35 days, because of the partial government shutdown.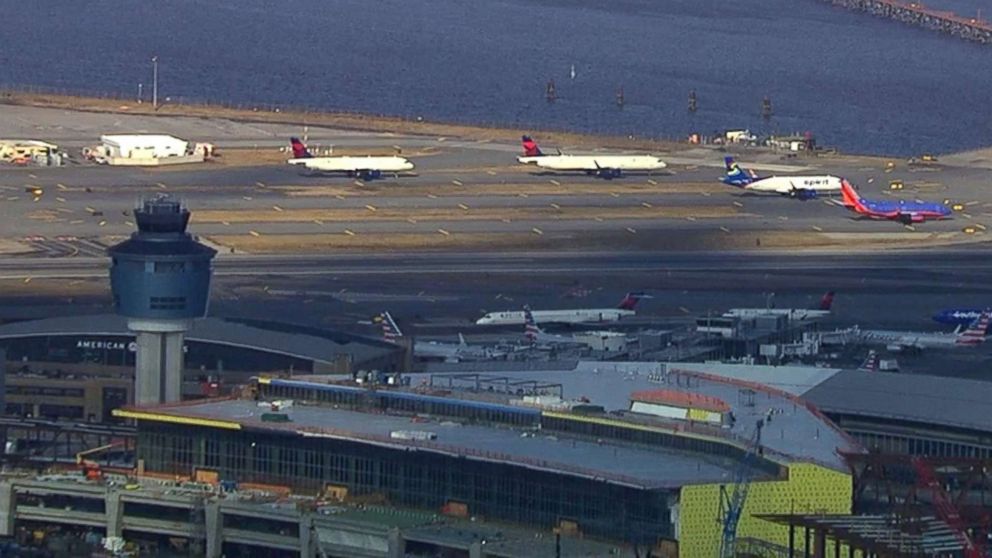 "We have experienced a slight increase in sick leave at two air traffic control facilities affecting New York and Florida. As with severe storms, we will adjust operations to a safe rate to match available controller resources," FAA spokesman Gregory Martin wrote ABC News in an email earlier on Friday.
As many as 800,000 federal workers are currently facing a second missed paycheck because of the partial U.S. government shutdown, now the longest in U.S. history. President Trump and Congressional Democrats are still at stalemate over billions of dollars in funding for a wall along the U.S. border with Mexico, a key campaign promise.
"The president has been briefed and we are monitoring the ongoing delays at some airports. We are in regular contact with officials at the Department of Transportation and the FAA," White House spokeswoman Sarah Sanders told reporters.
Sara Nelson, president of the flight attendants' union, the Association of Flight Attendants-CWA, released a statement supporting the ATCs.
"The aviation system depends on the safety professionals who make it run. They have been doing unbelievably heroic work even as they are betrayed by the government that employs them. They are fatigued, worried, and distracted - but they won't risk our safety. So the planes will stay on the ground," Nelson said in the statement.
"This is anything but a sick out - it is only about our safety and the air traffic controllers' absolute commitment to it," Nelson added.
The Transportation Security Administration, which is part of the U.S. Department of Homeland Security, has had increased absences from workers, who have called in sick or said they cannot afford to commute to their jobs given the lack of pay.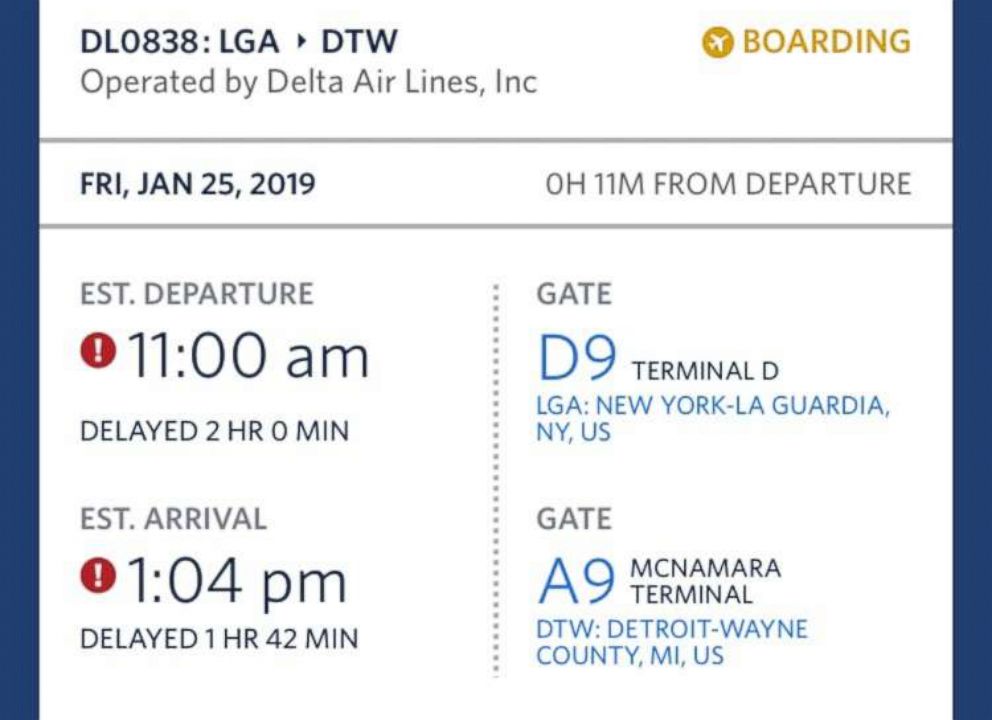 Marisa Rizzuti was one of the fliers affected by the delays. The UNICEF fundraiser told ABC News her airline, Delta, did not tell passengers why the flights were delayed at LaGuardia Airport, although she got a text at 5 a.m. ET saying the flight would take off at 9:45 a.m. instead of 9 a.m. as originally scheduled.
Then the flight was delayed again until 11 a.m. ET.
"They did not give a reason at all," Rizzuti said.
She said she was watching the news on TV at the airport, and "that's how we found out."
She was heading from New York to Detroit to watch the U.S. Figure Skating Championships.
"It's a good thing my tickets aren't until 6 p.m.," Rizzuti said.
ABC News' Lindsey Jacobson and David Kerley contributed to this report.