Hurricane Elsa latest: Track may spare Surfside, rescue effort from worst weather
Elsa is the first hurricane of the Atlantic season.
Hurricane Elsa, the first of the Atlantic season, could take many paths when it reaches the United States, from the East Coast to the Gulf Coast to Florida -- including Surfside, where rescue operations are ongoing following last week's condo collapse.
The good news is the latest guidance on Friday evening shows the forecast track shifting west and avoiding a direct hit on Miami. Any potential impacts from Elsa are much lower than 24 hours ago, but the chance for heavy rain, gusty winds and scattered thunderstorms remain.
Elsa continues to race across the eastern Caribbean Sea as a Category 1 hurricane with maximum sustained winds of 85 mph. Friday evening it was moving very quickly to the west at 30 mph.
Elsa crossed over St. Lucia Friday morning after blowing through Barbados, where it brought wind gusts of 86 mph.
A hurricane warning is now in effect for Jamaica and a hurricane watch has been issued for eastern Cuba.
By late Saturday morning, conditions will begin deteriorating across parts of the Dominican Republic and Haiti as Elsa closes in.
The latest forecast still has Elsa weakening to a tropical storm after hitting Cuba and then turning northward over the southeast Gulf of Mexico into Monday and potentially bringing notable impacts to Florida's Gulf Coast later Monday into Tuesday.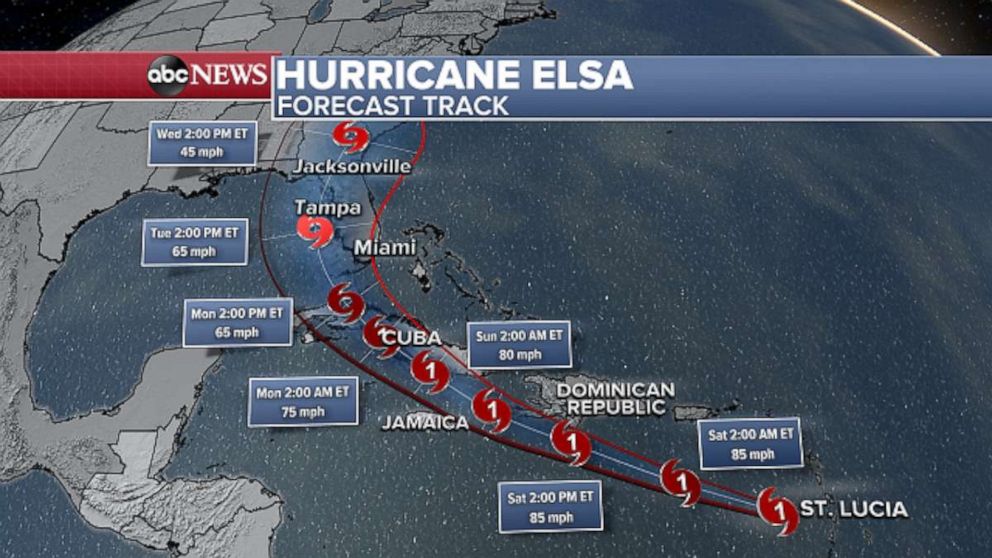 Elsa could potentially impact the ongoing rescue efforts in Miami-Dade County following last week's deadly condo collapse.
As of Friday at least 22 people have been confirmed dead and 126 others remain unaccounted for.
The first rain bands in South Florida, including Miami, are expected Monday morning.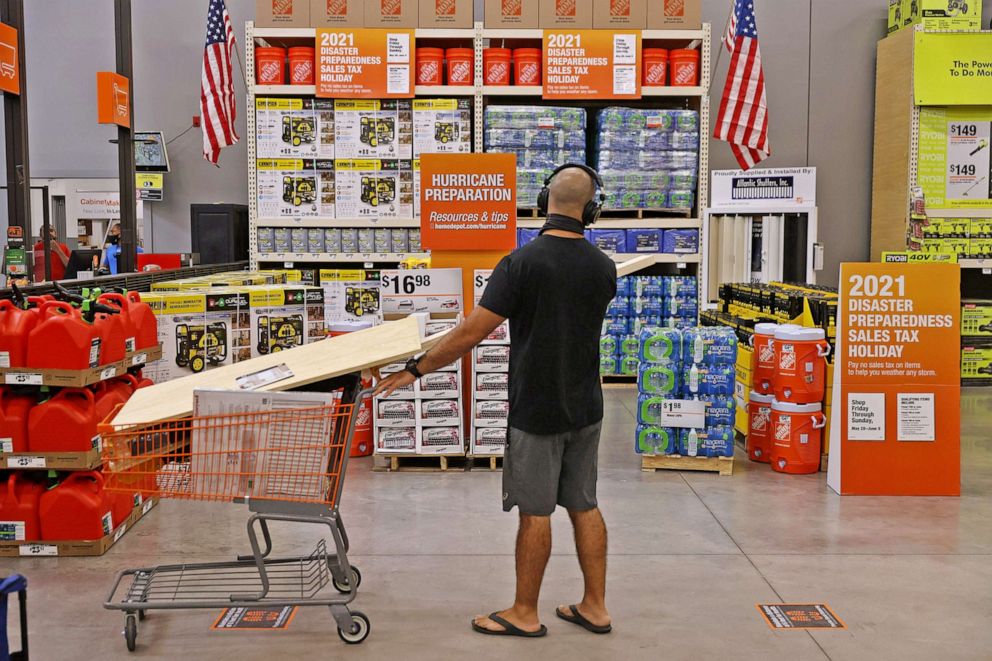 Florida Gov. Ron DeSantis said crews are securing equipment, preparing for the possible impact.
But Florida may be spared from a major hit. With several days still to go, Elsa could take other paths, either hitting New Orleans and the Gulf Coast states or staying east of Florida and impacting the Carolinas.