Idaho college killings prosecutors challenge Kohberger request to toss indictment
The request "rests entirely on an erroneous legal theory," prosecutors said.
Three weeks after the man accused of killing four Idaho college students asked the court to dismiss the capital murder charges against him -- arguing that the indictment was flawed because the grand jury was not given the right information -- prosecutors leading the case against Bryan Kohberger have responded in a series of highly technical points, challenging that request.
In a new court filing released Thursday evening, prosecutors say Kohberger's argument for tossing the indictment "rests entirely on an erroneous legal theory," and "should be denied."
In late July, Kohberger's defense counsel attempted to make their case that the grand jury was "misled as to the standard of proof required," a "fundamental error, necessarily depriving Mr. Kohberger of an essential right." They argued a higher standard of proof should have been used -- referring to the way it's determined whether criminal charges should move forward to trial. The defense argued the grand jury should have used the standard of beyond a reasonable doubt -- rather than probable cause.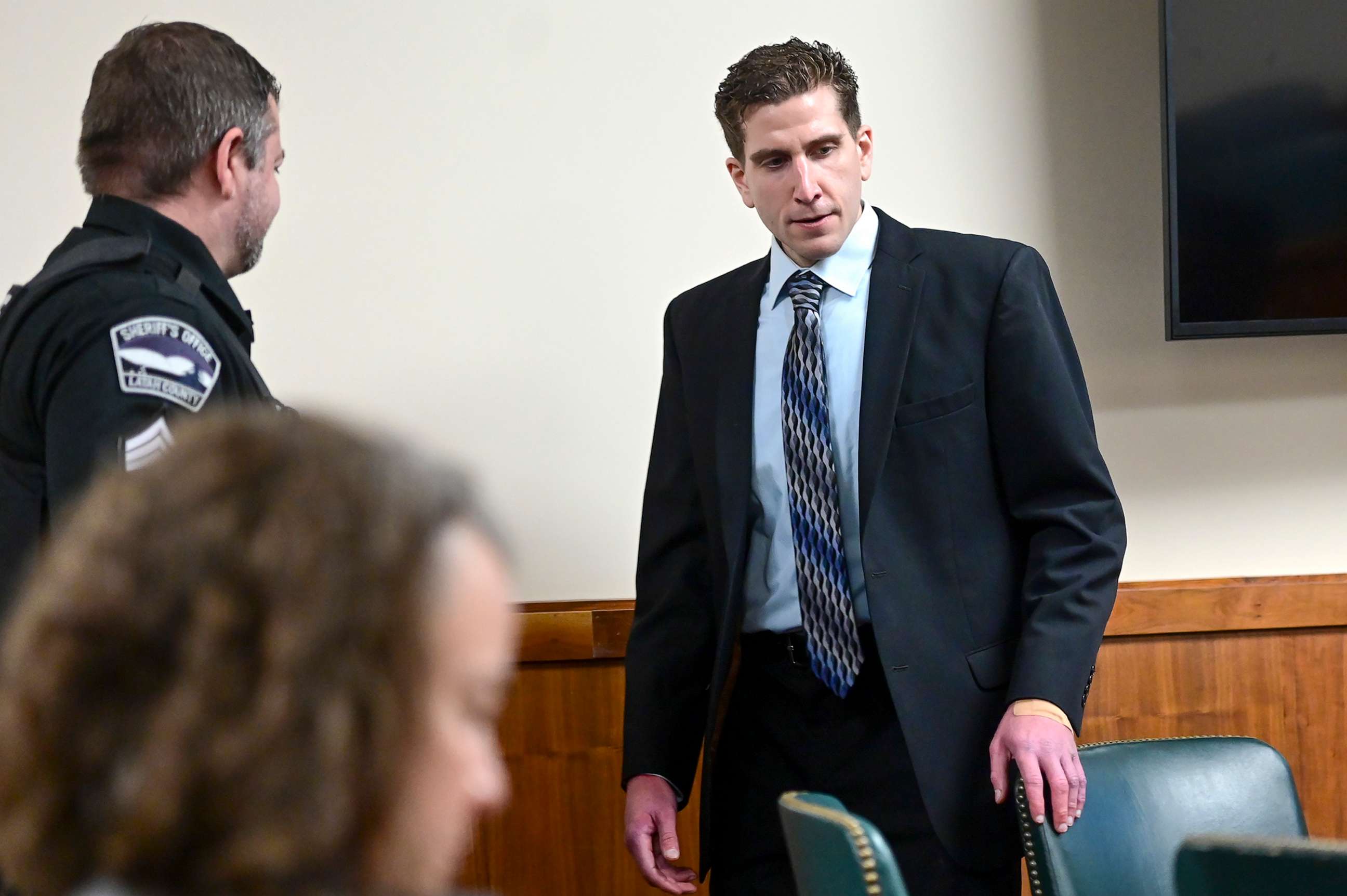 But prosecutors contested that notion in their objection, saying Kohberger's argument "is in direct conflict with Idaho Supreme Court precedent."
This latest filing comes on the eve of Kohberger's next scheduled appearance in court -- a pretrial hearing Friday, at which he is expected to attend in person, though his request to dismiss the indictment is not currently slated for address at that appearance.
"Even if this Court were writing on a clean legal slate, the statute relied on by Defendant sets the standard of proof for a grand jury at probable cause," prosecutors wrote. "This Court should deny Defendant's motion to dismiss the indictment because the standard of proof that applies to grand juries in Idaho is probable cause."
Prosecutors said Kohberger's suggestion that "some errors in the grand jury process necessitate dismissal of the indictment without any inquiry into the potential prejudicial effect cannot be squared with Idaho Supreme Court precedent, and that in fact, "any error in the grand jury proceeding is harmless once the defendant has been afforded a fair trial."
In a separate new filing Thursday evening, Kohberger's defense engaged another DNA expert, who gave a declaration.
The latest expert, listed as Gabriela Vargas, says she specializes in Investigative Genetic Genealogy (IGG).
This is a type of "family tree" analysis that law enforcement says helped them eventually link Kohberger to the crime scene: the prosecution's assertion that Kohberger's DNA was found on the button snap of the knife sheath at the scene of the murders is a critical linchpin of their larger circumstantial case.
Prosecutors allege that in the early morning hours of Nov. 13, 2022, Kohberger, a criminology Ph.D. student at nearby Washington State University, broke into an off-campus home and stabbed to death four University of Idaho students: Ethan Chapin, 20; Madison Mogen, 21; Xana Kernodle, 20, and Kaylee Goncalves, 21.
After a six-week hunt, police zeroed in on Kohberger as a suspect, saying they tracked his white Hyundai Elantra and cellphone signal data, and recovered what authorities said was his DNA on a knife sheath found next to one of the victims' bodies.
Kohberger was indicted in May and charged with four counts of first-degree murder and one count of burglary. At his arraignment, he declined to offer a plea, so the judge entered a not-guilty plea on his behalf. If convicted, Kohberger could face the death penalty.
A trial is scheduled for Oct. 2, though a delay is likely.
That DNA evidence taken from the knife sheath at the crime scene "showed a statistical match" with a cheek swab taken directly from Kohberger after his arrest, authorities said in court filings.
Kohberger's attorneys have pushed back on that analysis, saying the "statistical probability is not an absolute," and pointed to what they called a "total lack of DNA evidence" from the victims in Kohberger's home or car.
The defense has been asking for more information on those genealogical analyses used to zero in on a suspect -- and they have attempted to cast doubt on the strength of investigators' evidence, and whether it pointed irrefutably to just their client.
Whether Kohberger's team will get that additional information on the DNA analyses data and methods is set for argument at Friday's hearing.
In her declaration Thursday, the defense expert says that while IGG "has revolutionized cold case investigations and transformed the way violent crime suspects and skeletal remains are identified," the database tools involved "have known loopholes" that can bypass consent -- enabling authorities to see the DNA matches of people who have uploaded their profiles but have not opted into law enforcement matching.
She claims, without elaborating, that she is "aware that law enforcement has obtained results in ways prohibited by the terms of use and prohibited by their own policies."